It's no secret that March is a busy month for Caribbean vacationers. The low chance of rain appeals to cruise and beach visitors. You won't have to worry about the weather while taking in all the sights and sounds of the Caribbean during this time of the year. This article lists some of the best Caribbean islands to visit in March. Continue reading to find the finest destination in the Caribbean.
1. Jamaica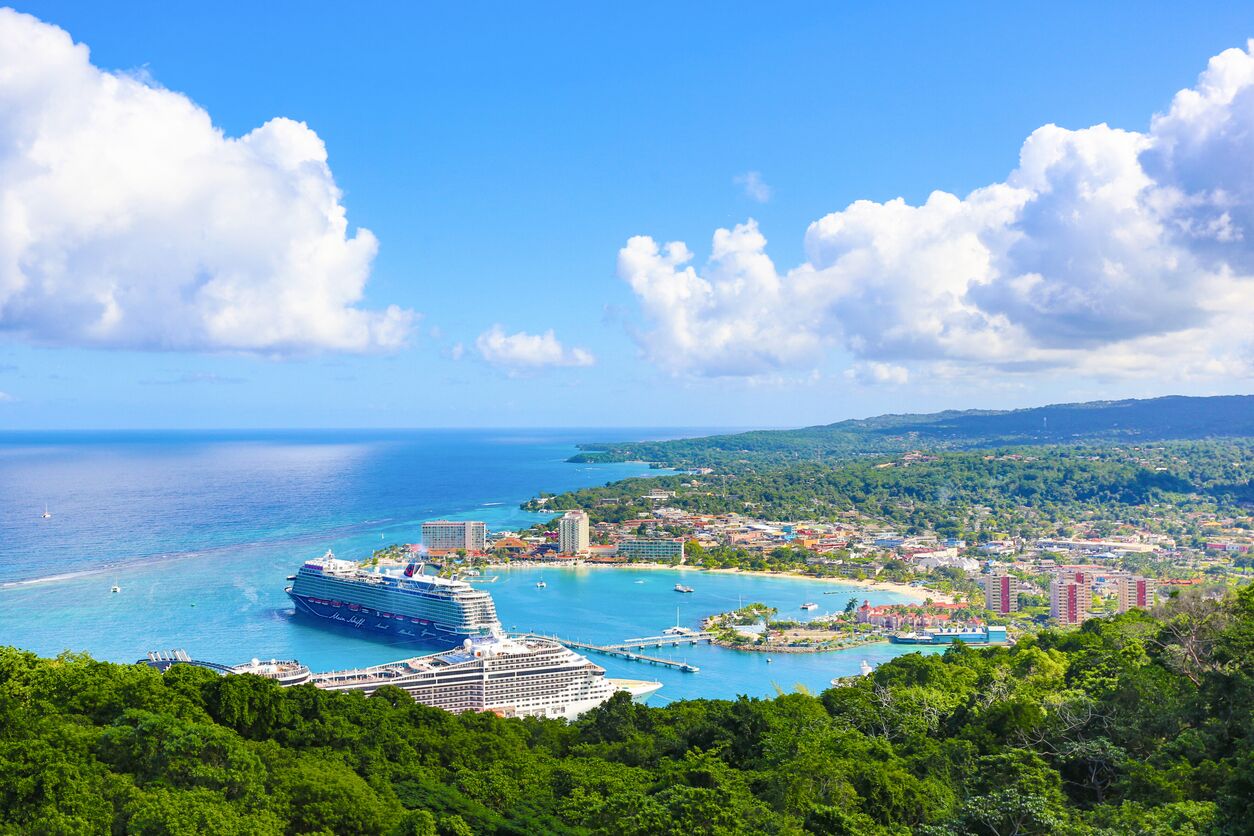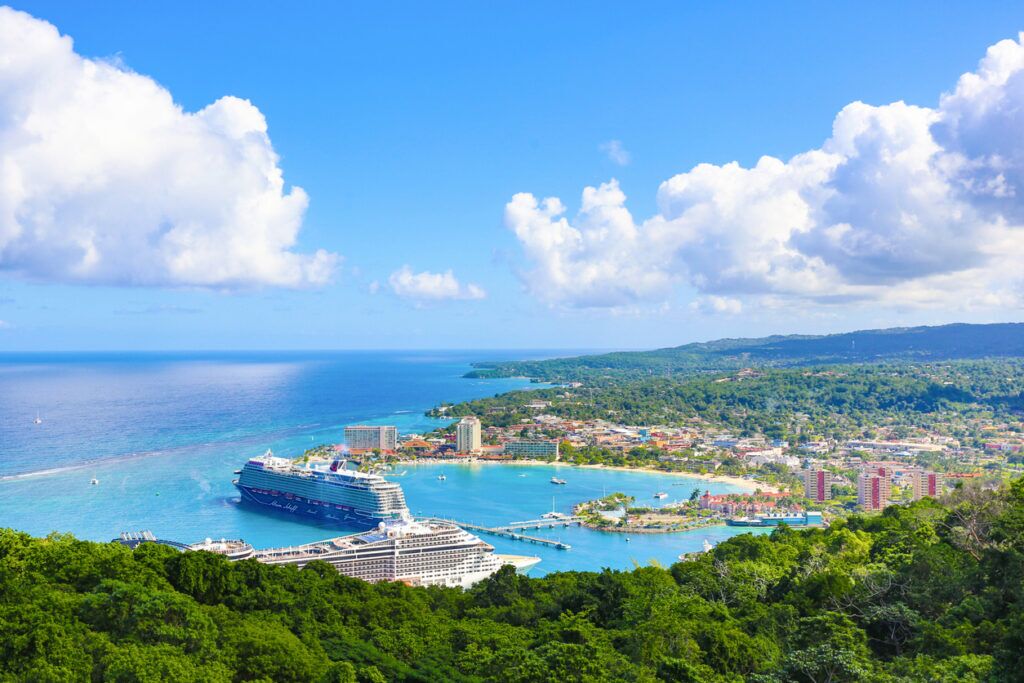 Jamaica is a popular vacation spot because of its attractive location as the third-largest island in the Caribbean. The island is well-known for its fascinating history, breathtaking scenery, and exciting nightlife. Jamaica is one of the best Caribbean islands to visit in March since the weather is still warm (an average of 78 degrees) and sunny throughout the month.
In March, you can enjoy trips to YS, Dunn's Waterfalls, and Luminous Lagoon. Mystic Mountains is also home to the thrilling bobsled ride. Reggae music was born in Jamaica and has spread around the world.
Thus, the island is known for its wide selection of reggae clubs, which are popular among tourists. The island's waterfalls, beaches, and other natural features are among the greatest in the Caribbean.
2. St. Lucia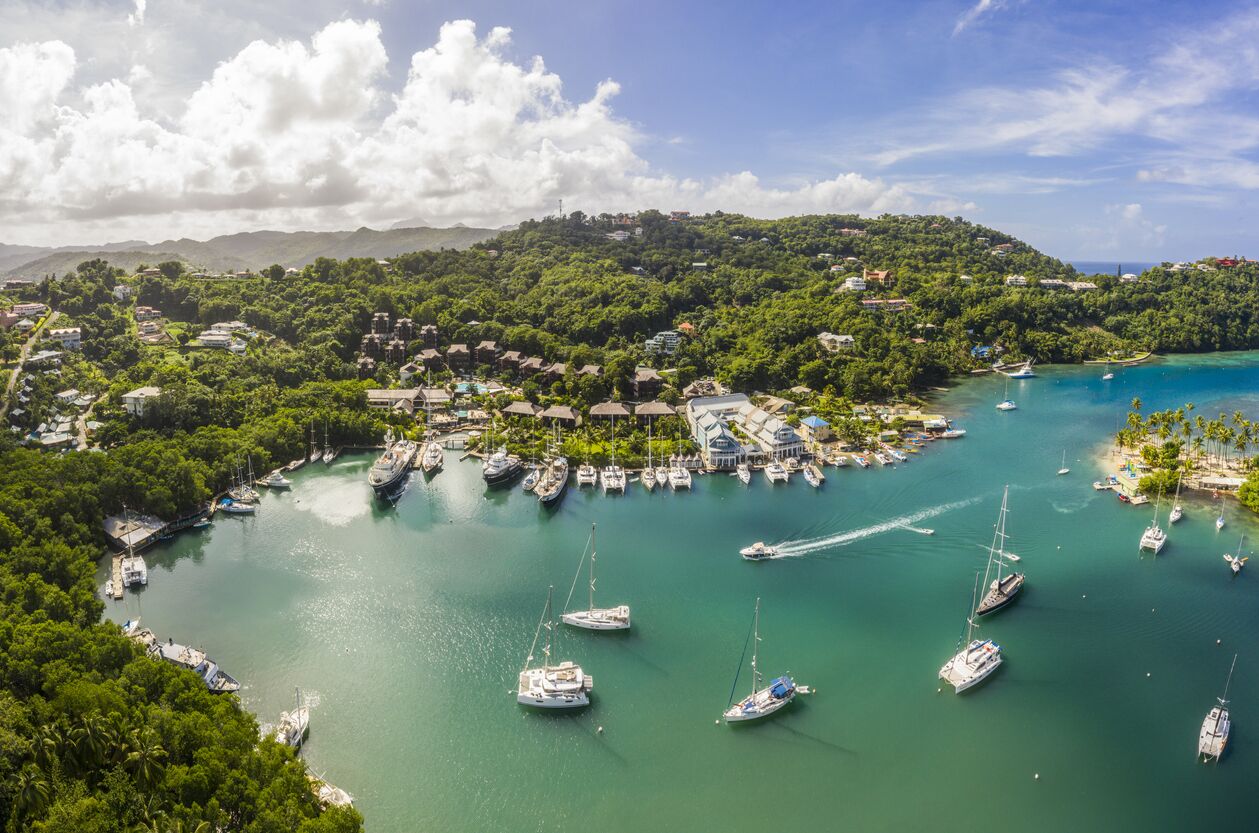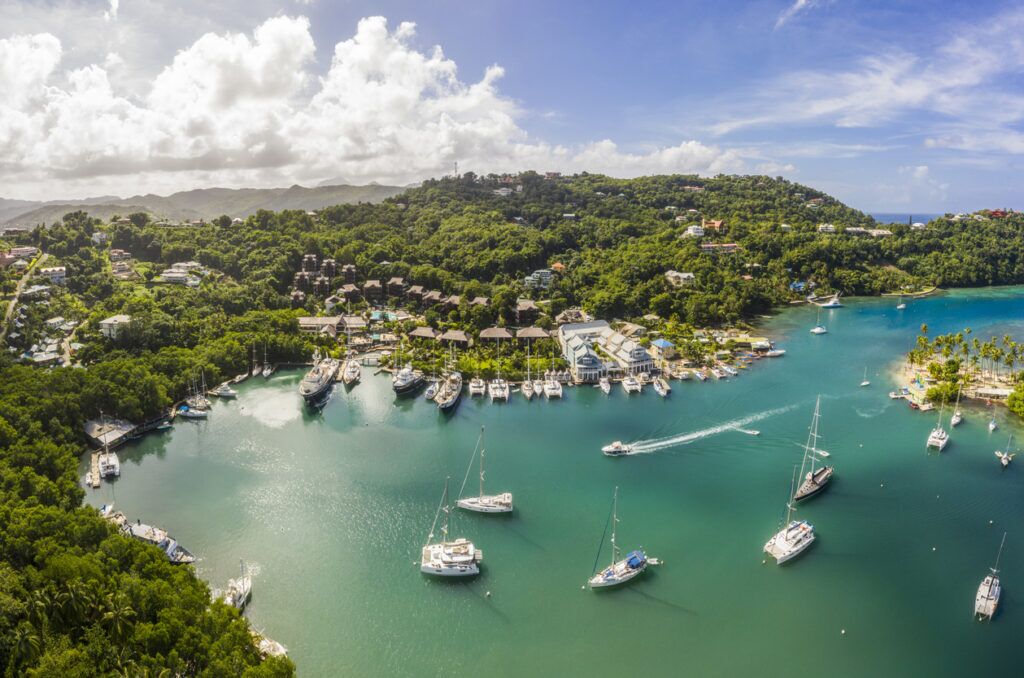 St. Lucia is one of the best Caribbean islands to visit in March, especially for travelers searching for a tropical getaway with various exciting activities and fascinating island culture. The tropical rainforest, Pidgeon Island National Park, and Tet Paul Nature Path are all great places to go hiking.
Anse Mamin, a quiet, romantic black-sand beach, and the Diamond Botanical Gardens are just a few attractions in La Soufrière, nestled against the towering volcanic Pitons.
Many eateries offer delicious regional specialties like green figs, salt fish, and cassava bread. Also, on Fridays, there is the famous Gros Islet Fish Fry; if you go in the afternoon, you may watch a cricket match.
3. Curaçao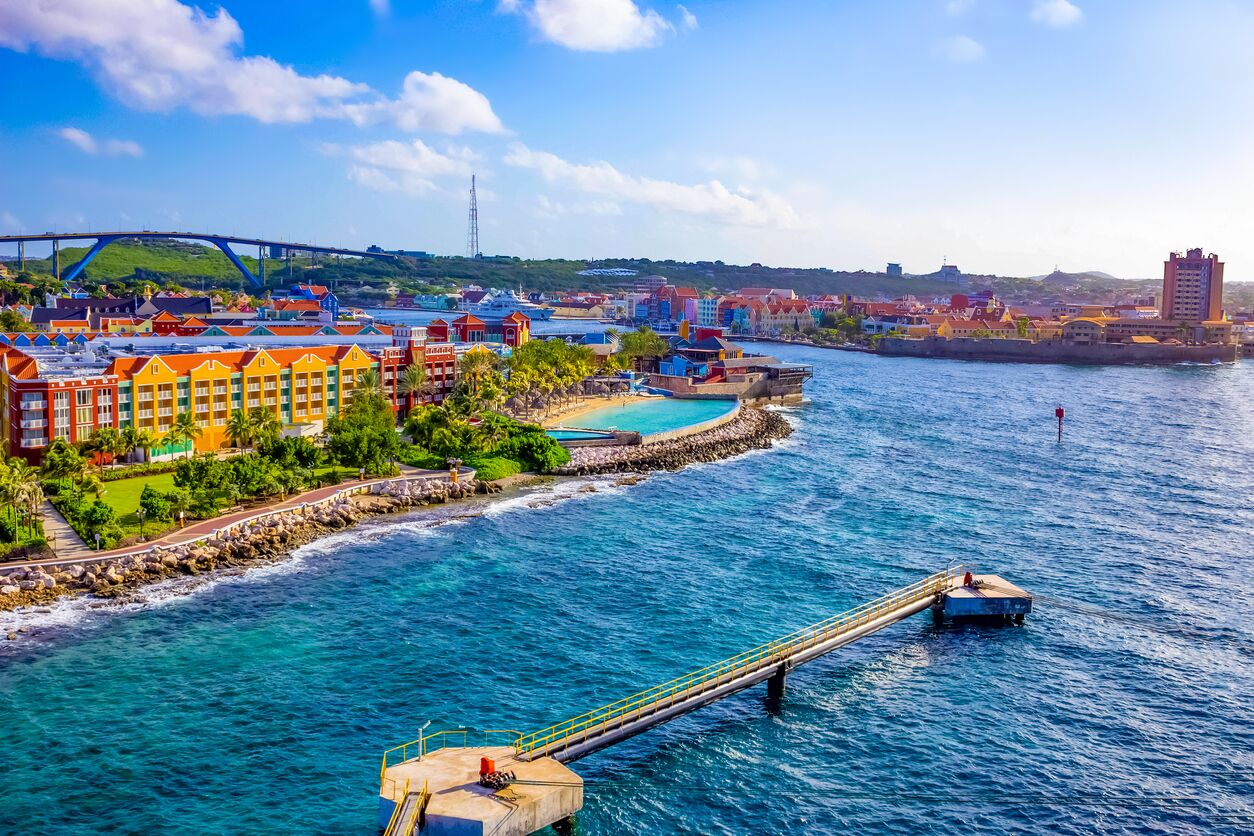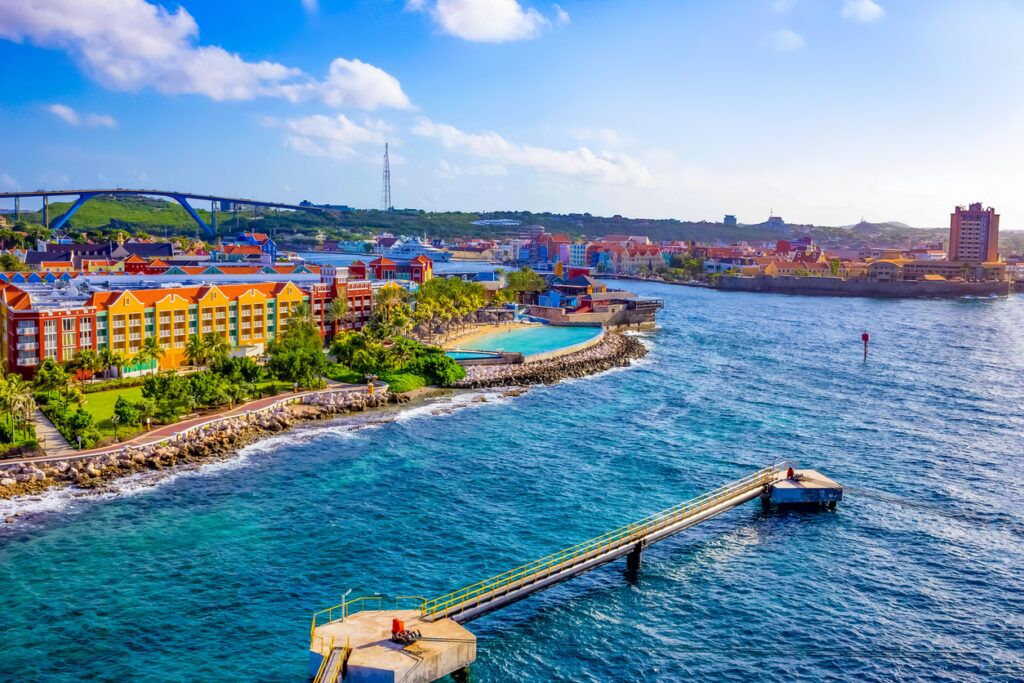 Curaçao is geographically located outside of the hurricane zone. Thus, a warm, sunny climate and lack of risk from the cyclones that may wreak havoc in the Caribbean are guaranteed year-round. No wonder it is one of the best Caribbean islands to visit in March.
Divers, snorkelers, and beach bums flock to Curaçao for the island's consistent weather and relatively pristine coral reefs, at least in comparison to the rest of the Caribbean. In addition, the capital of this Dutch Caribbean nation is a bustling metropolis of pastel-colored buildings and cultural landmarks, including a synagogue with a sand floor dating back to the 18th century.
Moreover, Curaçao has glistening beaches, world-class diving, kite sports, and more. The island is also a popular stop for cruise ship day-trippers, but the island is worth exploring for at least a week. There are colorful neighborhoods to explore, breathtaking national parks to observe native wildlife, and a rich history to learn about.
4. Antigua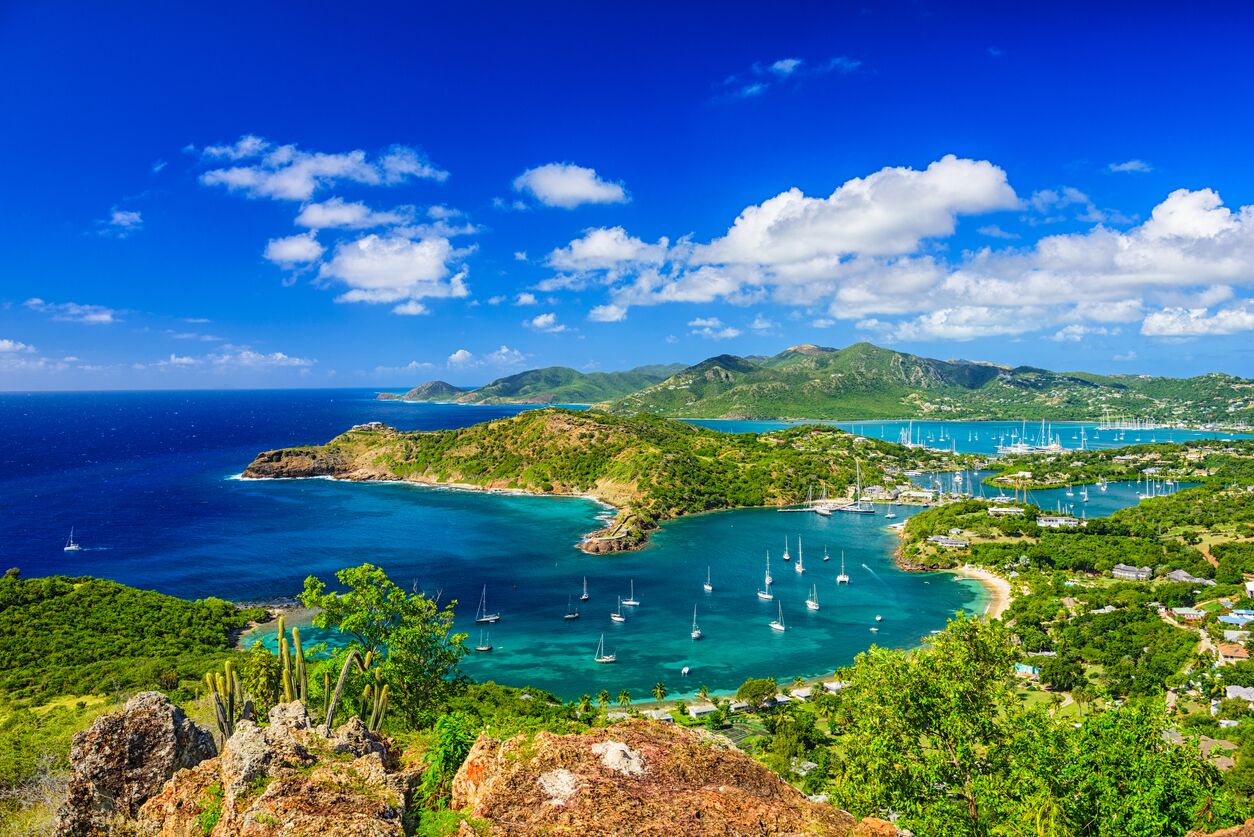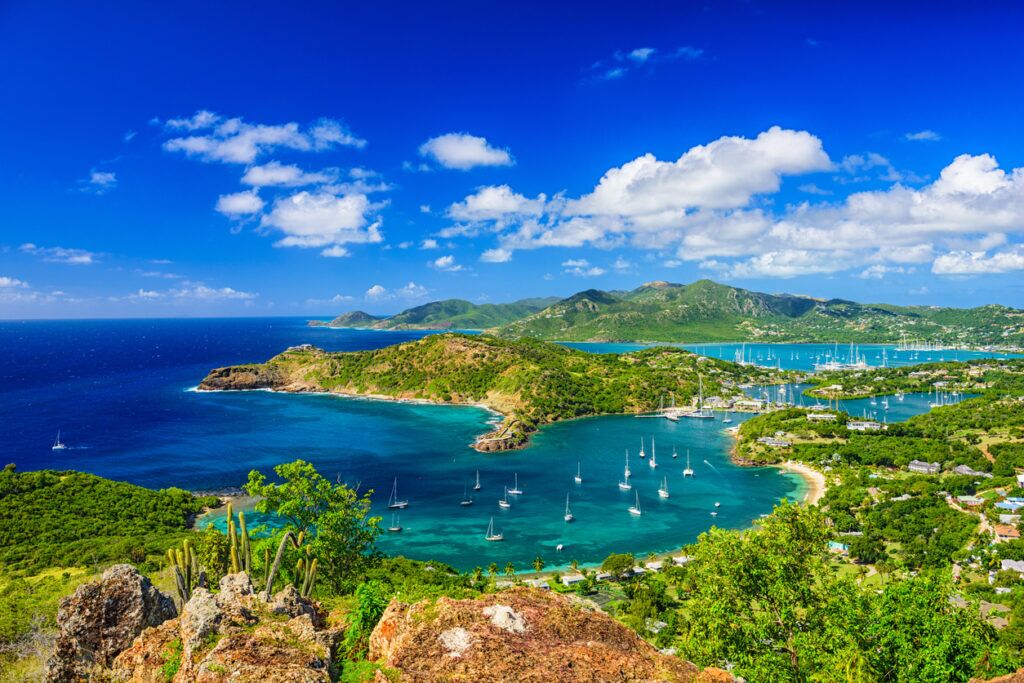 Antigua has a wide variety of beautiful beaches. Whether you are looking for a lively place to eat and people-watch in Dickenson Bay or a quiet, romantic retreat at Half Moon Bay, you will surely be satisfied.
As an added bonus, Antigua also features some of the Caribbean's most opulent hotels. Nelson's Shipyard, built by the British Navy using slave labor, and Betty's Hope, an early sugar plantation, are just two of the many historical monuments on the island that pay tribute to Antigua's Colonial past.
Antigua is one of the best Caribbean islands to visit in March because of its mild weather. It fits the bill perfectly as a tropical getaway.
5. Barbados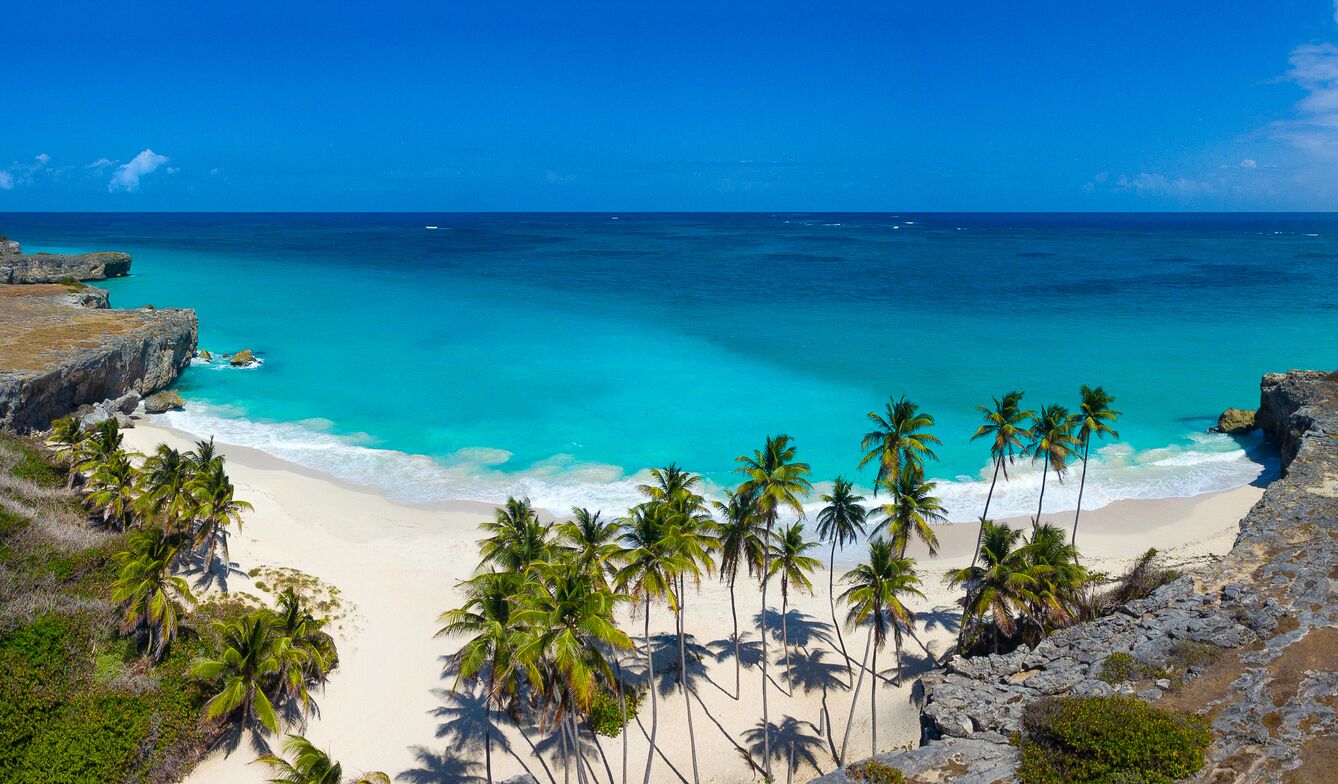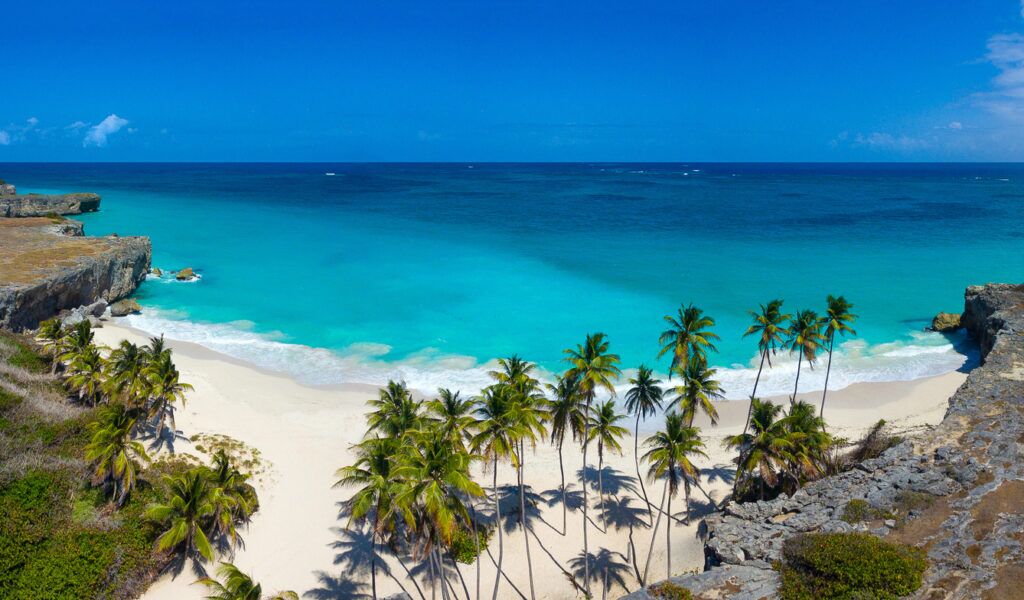 Barbados has all the typical Caribbean features, like beautiful beaches, lush golf courses, and luxurious resorts. But don't be fooled! The island also has its own set of activities worth checking out.
Travelers can indulge in some of the island's famously bittersweet Mount Gay Rum. The limestone tunnels of Harrison's Cave and Animal Flower Cave are also open to exploration. Moreover, you may watch horse racing at Garrison Savannah and groove to some calypso tunes.
Barbados, one of the best Caribbean islands to visit in March, is frequently mentioned as a must-see destination for any Caribbean vacation. You'll have a blast in this tropical paradise's sunny skies and 85-degree weather. The city's past is part of what makes it so great. Because of its historical and cultural significance, UNESCO added Bridgetown and the surrounding Garrison area to its list of World Heritage Sites in 2011.
6. Bahamas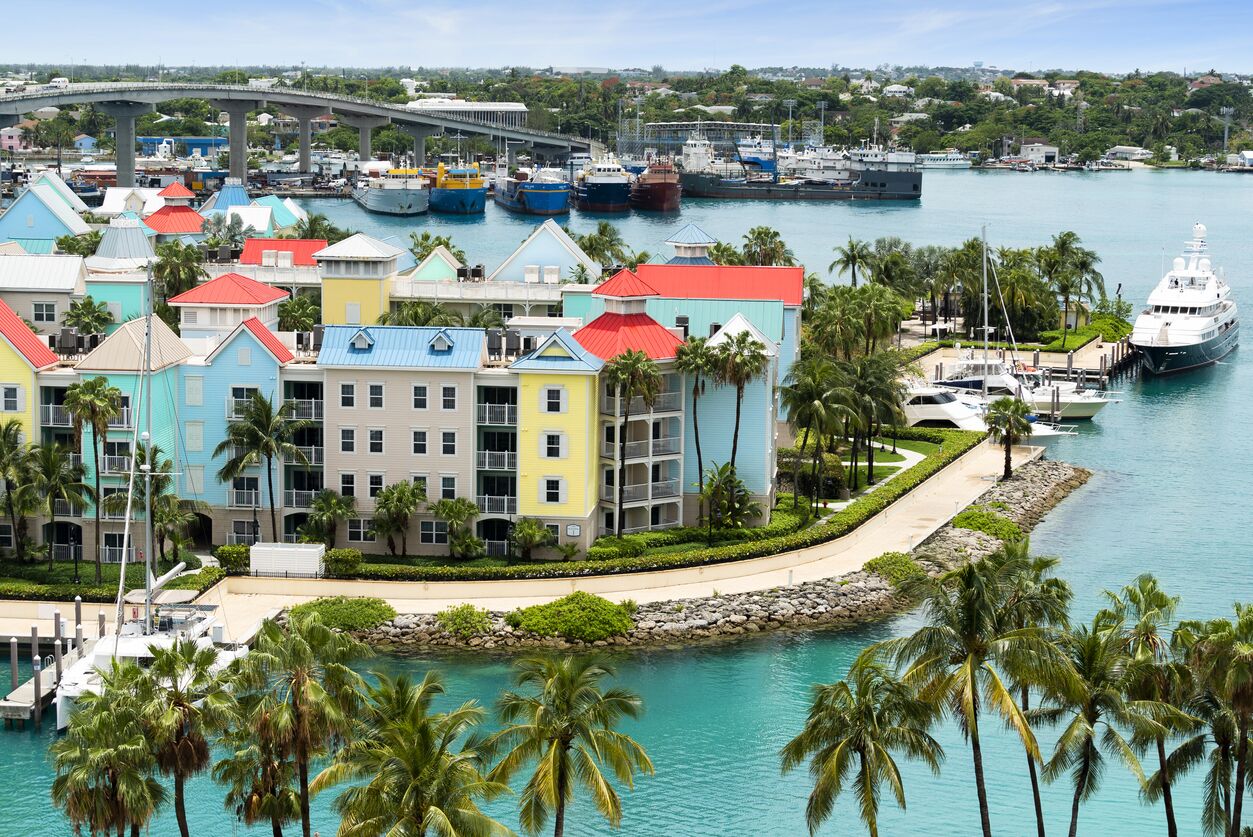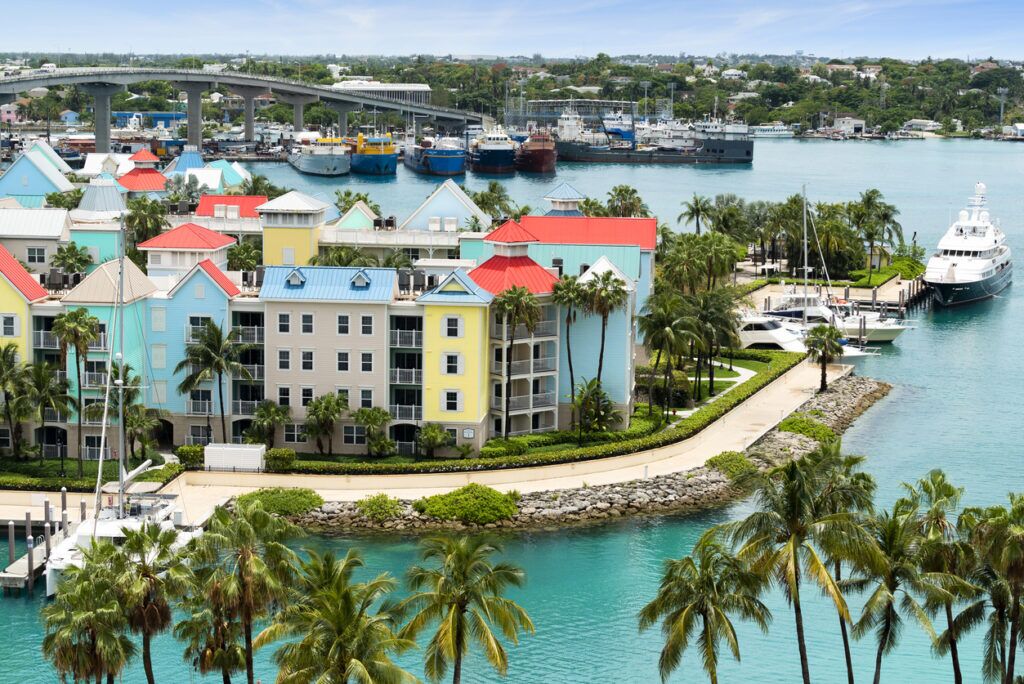 Everyone's idea of a perfect Caribbean island getaway is the Bahamas. The average temperature on the islands is 82 degrees, making it feel like a completely different universe from the freezing weather back home.
Due to this, it is one of the best Caribbean islands to visit in March. Undoubtedly, this island is among the most spectacular in the Caribbean. There are around 700 different islands that make up the archipelago.
You're in for a tremendous treat in March when the great weather complements the city's singular character. Eleuthera Island, Andros Island scuba diving, Blue Holes National Park, and Salt Cay, a private island with a stunning blue lagoon, are popular destinations for vacationers in March.
7. Grenada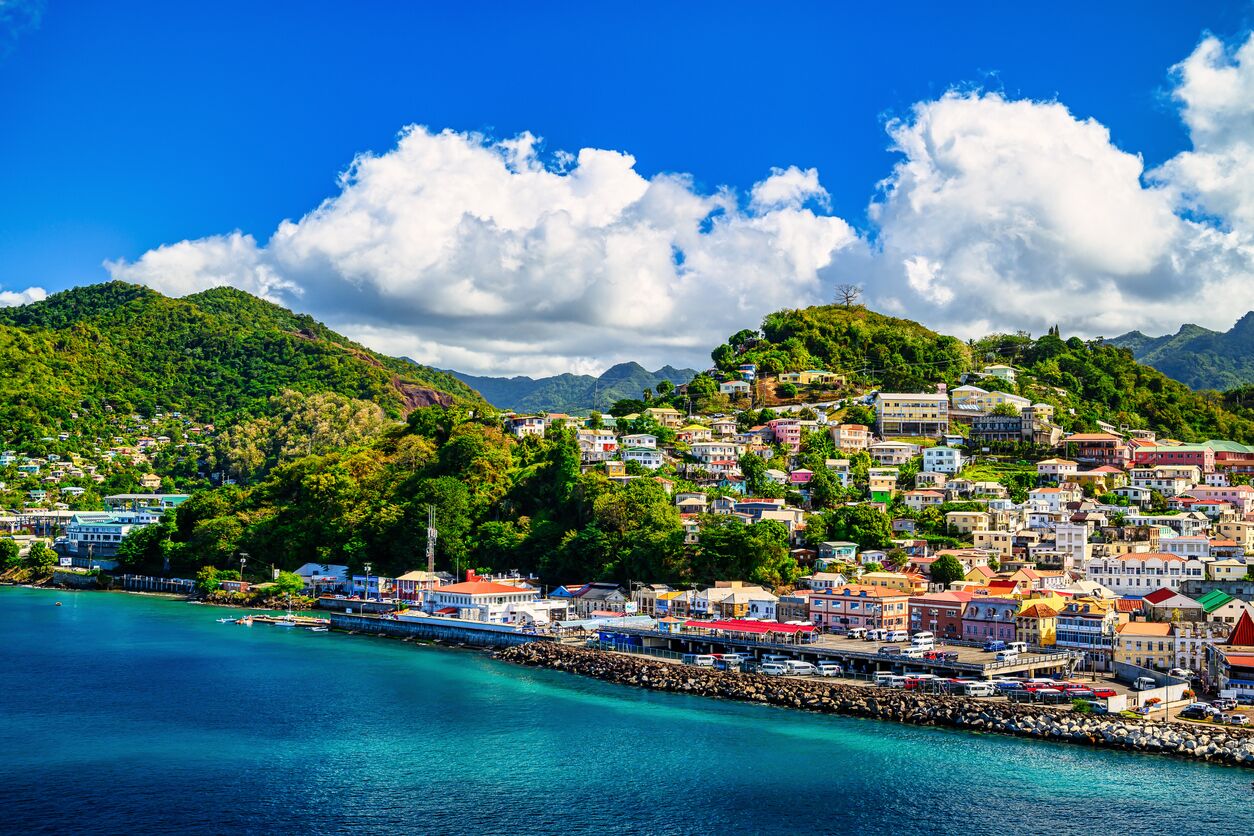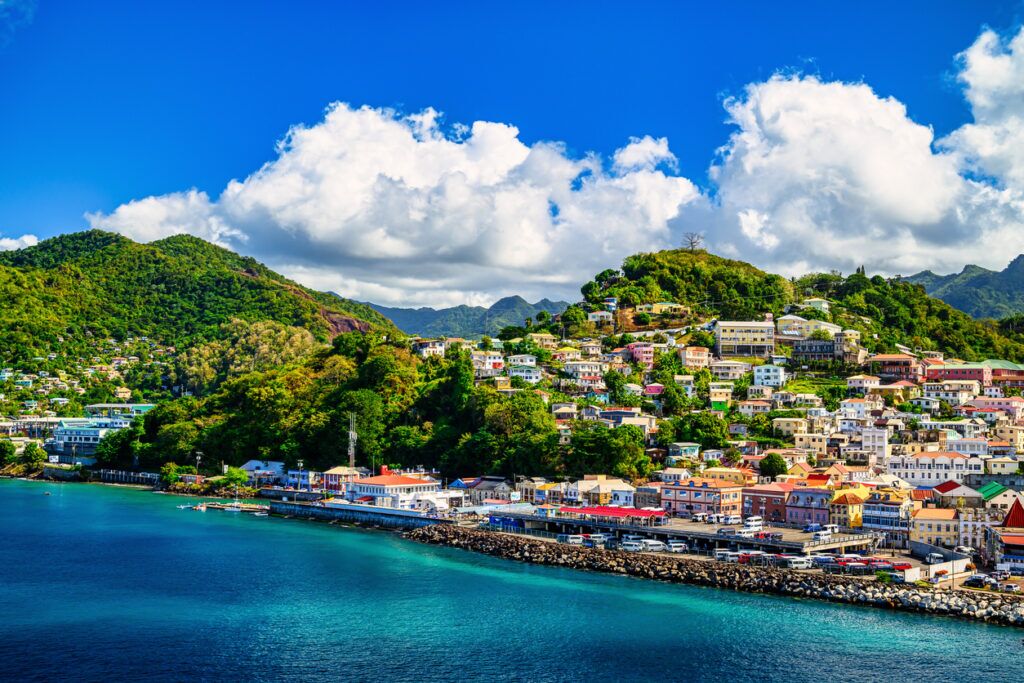 St. George's harbor in Grenada is beautiful, with its brightly colored buildings and natural elements. There are more than forty-five beaches on the island, the longest of which is Grand Anse Beach at two miles.
Whatever beach you visit, you'll be greeted by pristine waters and powdery sands surrounded by verdant vegetation. Go away from the shore and enjoy a chocolate tour at Belmont Estate or hike the trails at Grand Etang National Park & Forest Reserve.
With only roughly 133 square miles of land, Grenada is one of the Caribbean's tiniest islands. Despite its modest size, the island boasts many exciting activities for visitors of all ages and interests throughout the year.
Guests to Grenada are more likely to enjoy a picture-perfect vacation in March when the island receives the least rainfall.
8. Cayman Islands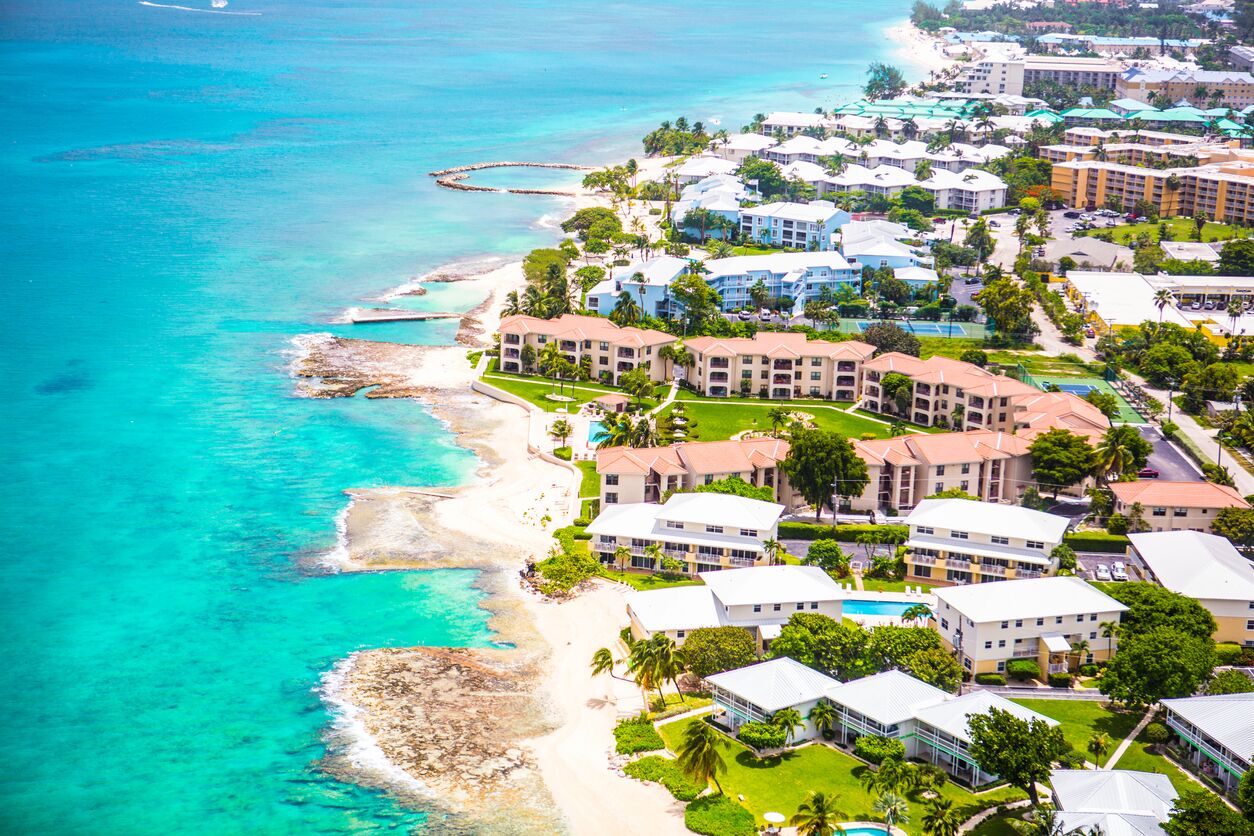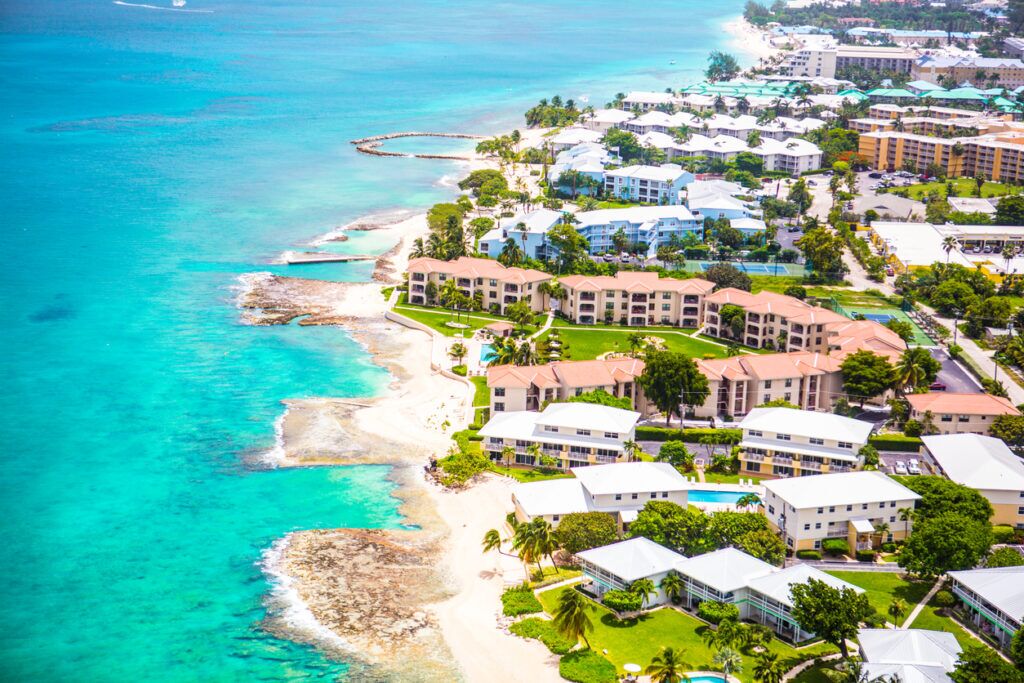 The crescent-shaped beaches and renowned diving spots make the Cayman Islands one of the Caribbean's most picturesque locations. This includes Eden Rock and Devil's Grotto. Stingray City is also a great place to swim.
Enjoy the beautiful sand beaches and calm water by visiting this archipelago during the summer without breaking the bank. Hotel rates and vacation rentals are significantly lower than on other Caribbean islands.
March in the Cayman Islands is characterized by warm temperatures and almost no likelihood of precipitation. Thus, the island is one of the best Caribbean islands to visit in March. Temperatures in the Caribbean are some of the highest this month.
9. Montserrat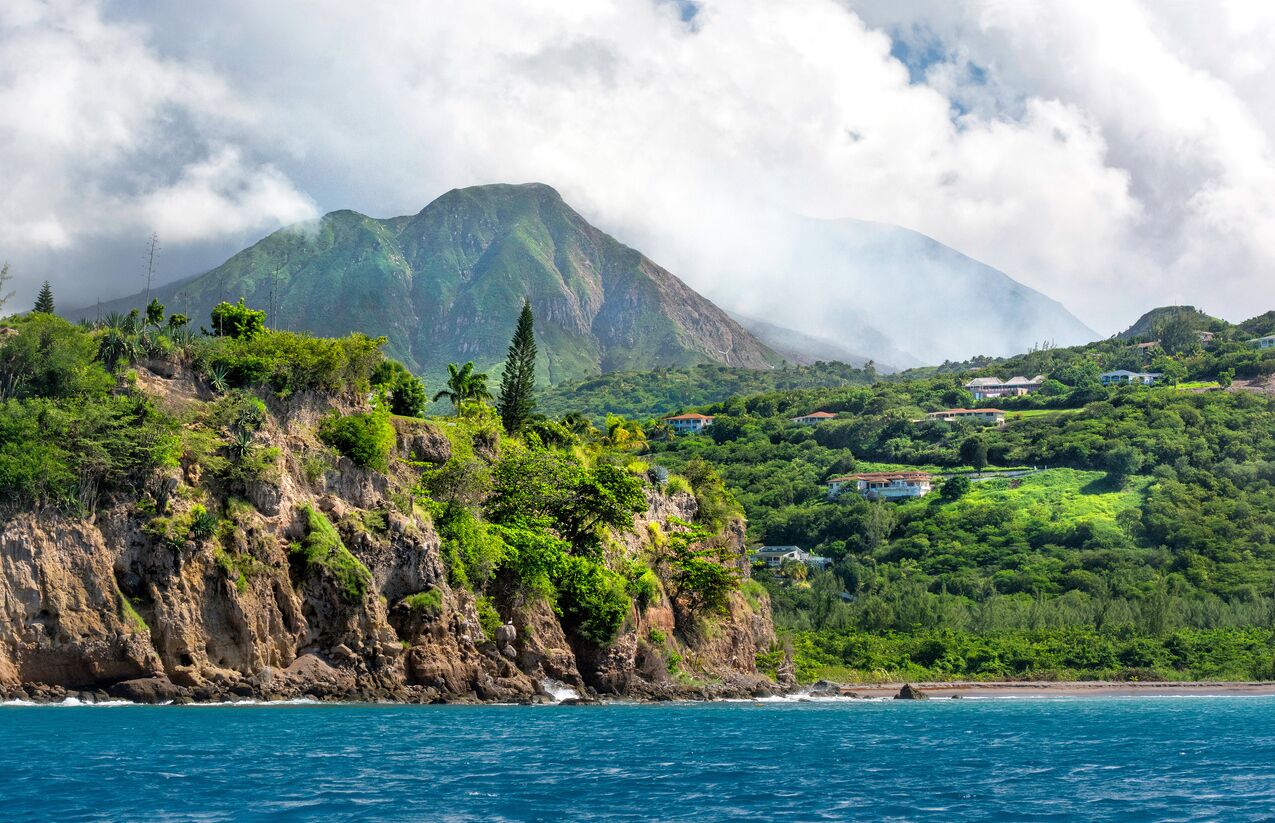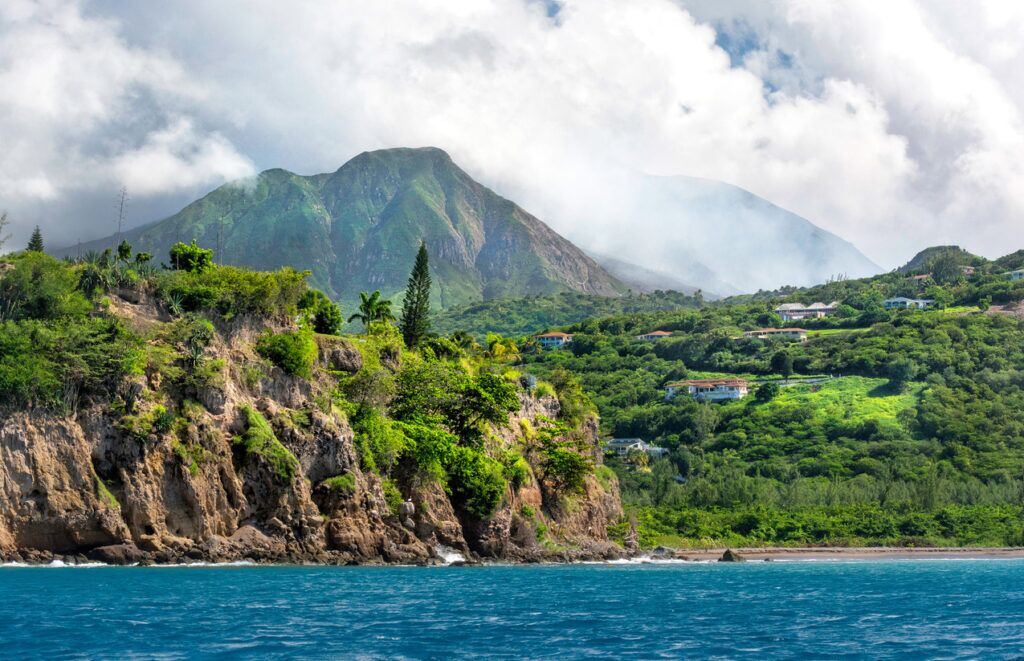 Montserrat is one of the best Caribbean islands to visit in March if you'd rather avoid the hustle and bustle of other tourists and connect with nature.
The tiny Caribbean island is covered with verdant hills teeming with wildlife, an active volcano known as Soufrière Hills, secluded black-sand beaches, and a friendly, proud population with a rich cultural history.
Because of its similarity to the shoreline of Ireland, the island is often called the "Emerald Isle" of the Caribbean. Nowhere else in the world does St. Patrick's Day receive the level of official recognition that it does in Montserrat. Many of its citizens can trace their genealogy back to Ireland. This event commemorates a failed uprising by enslaved Africans against European colonial rule in 1768.
10. British Virgin Islands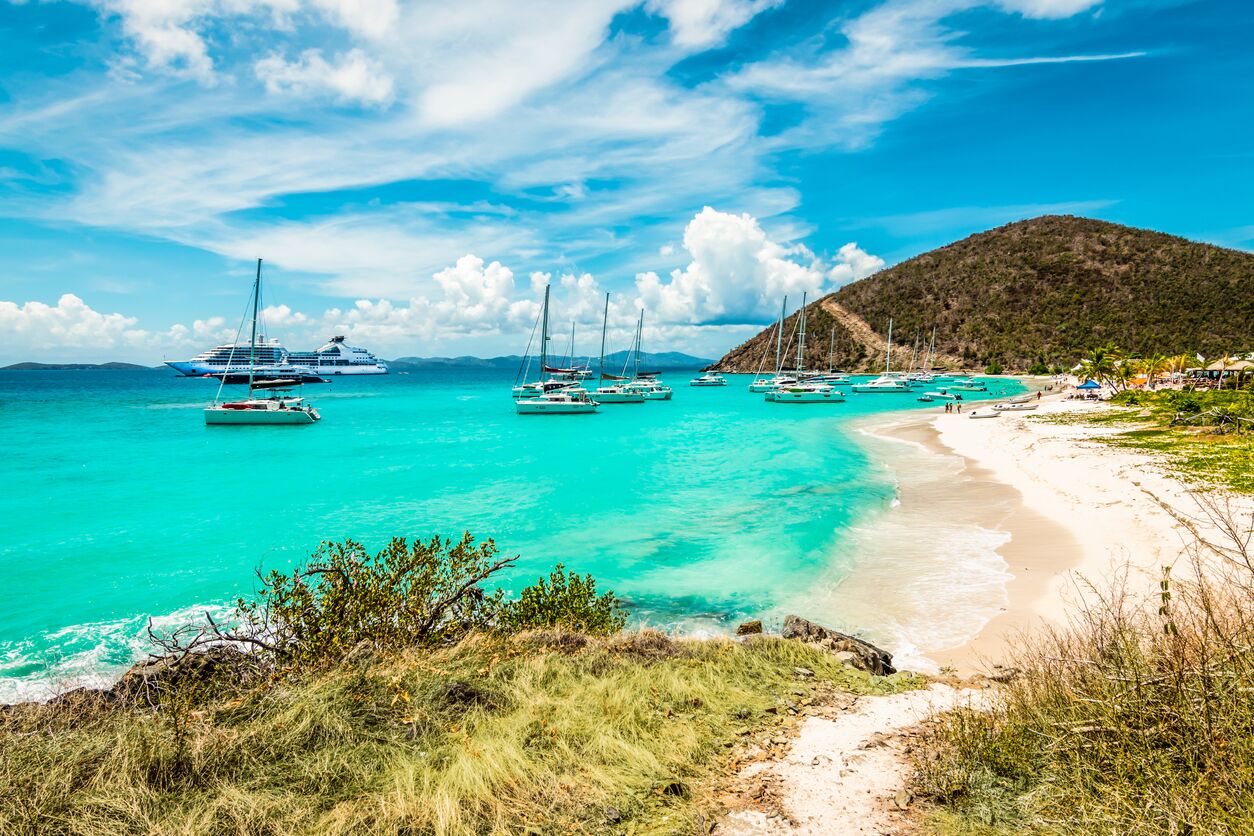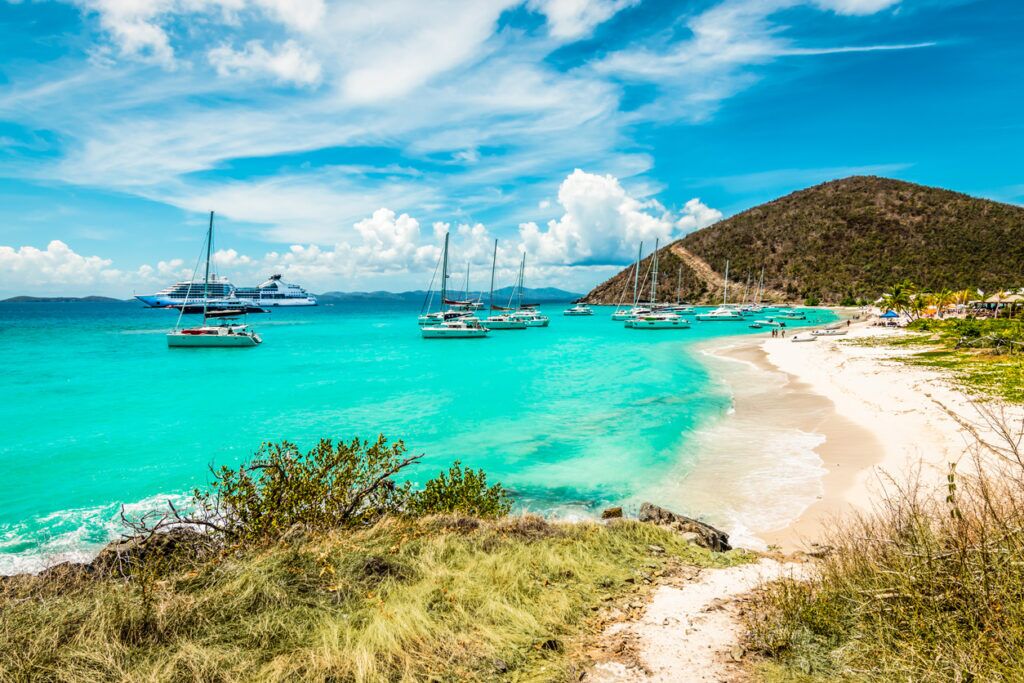 Although the British Virgin Islands are among the least populated and developed in the Caribbean, this adds to their allure. It is one of the best Caribbean islands to visit in March, especially for travelers with a penchant for sailing and privacy. This paradise boasts stunning resorts, villas, restaurants, and other tourist attractions, emphasizing modest luxury over expanding expansion.
Tortola is noted by its high cliffs, white sand beaches, ebbing and flowing tides, and gentle easterly winds. The tranquil island of Jost Van Dyke is just a short sail away. It boasts some of the best Caribbean New Year's Eve celebrations and some diving and fishing opportunities.
The Baths, located on Virgin Gorda, is arguably the most photogenic beach in the British Virgin Islands. This is because it features beautiful grottos among massive granite rocks (just be mindful of the day-tripping crowds). Try Anegada if you're looking for complete isolation; the island is relatively unnoticed due to its small size, flat landscape, and pristine beaches.
11. St. Barths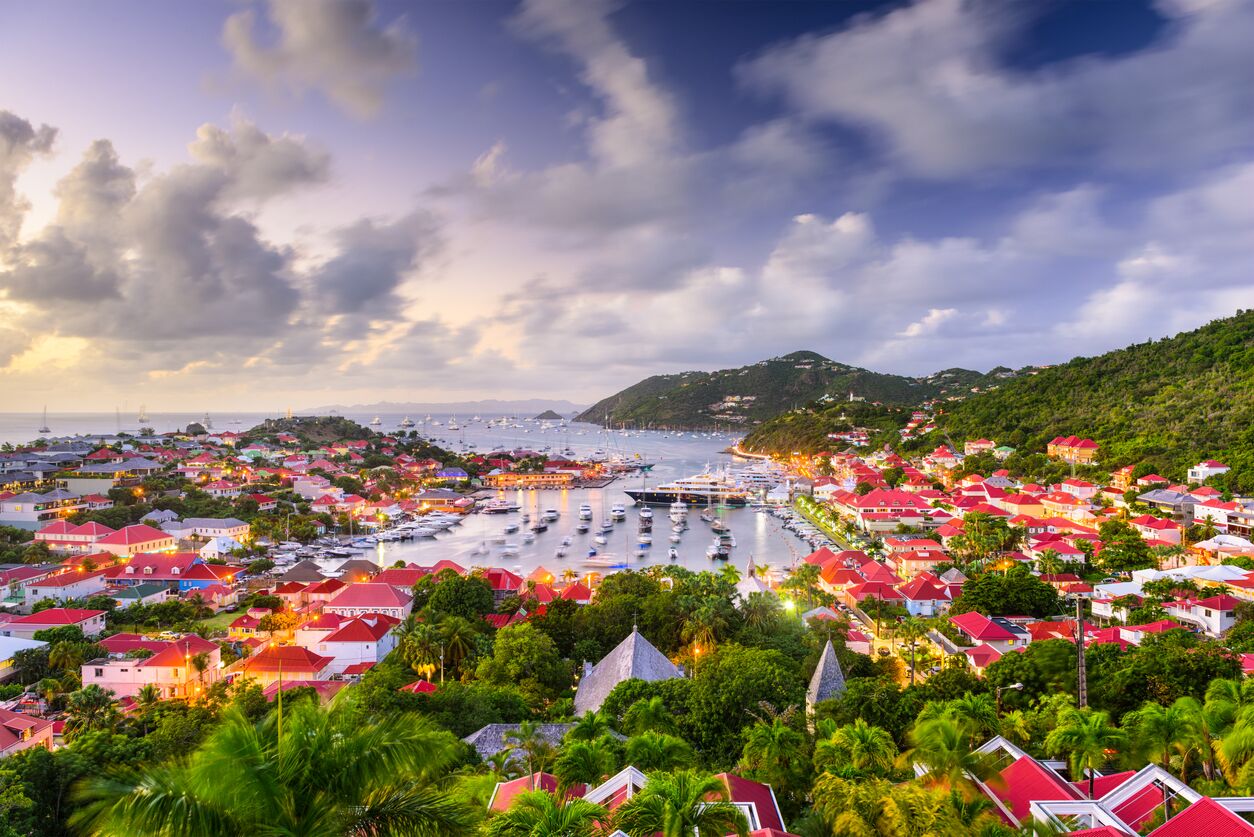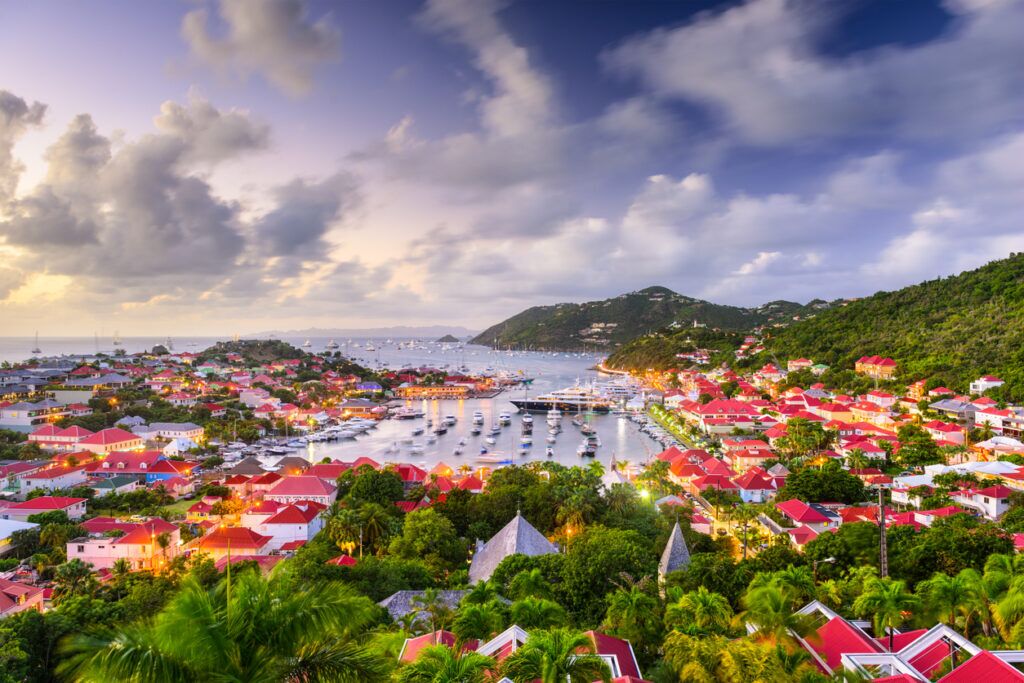 The French-speaking island of St. Barths in the Caribbean is one of the best Caribbean islands to visit in March. Guests come from around the world to enjoy its rich culture and stunning beaches. Despite its popularity among the well-heeled, the island of St. Barts only covers 9.26 square miles. And yet, the island is teeming with expensive hotels, restaurants, and yachts.
There are no direct flights from the United States to this little paradise in the French West Indies, but that is part of its allure. People often fly or sail in for a visit, and those who opt for the more commercial way know it's all worth it for the reward they'll receive.
After an exciting landing on a short beachfront airstrip (one of the most extraordinary airport experiences in the world), visitors to St. Barths are immediately struck by the island's natural beauty. Once you step on the island, you'll understand why it's so popular as a vacation destination.
12. Puerto Rico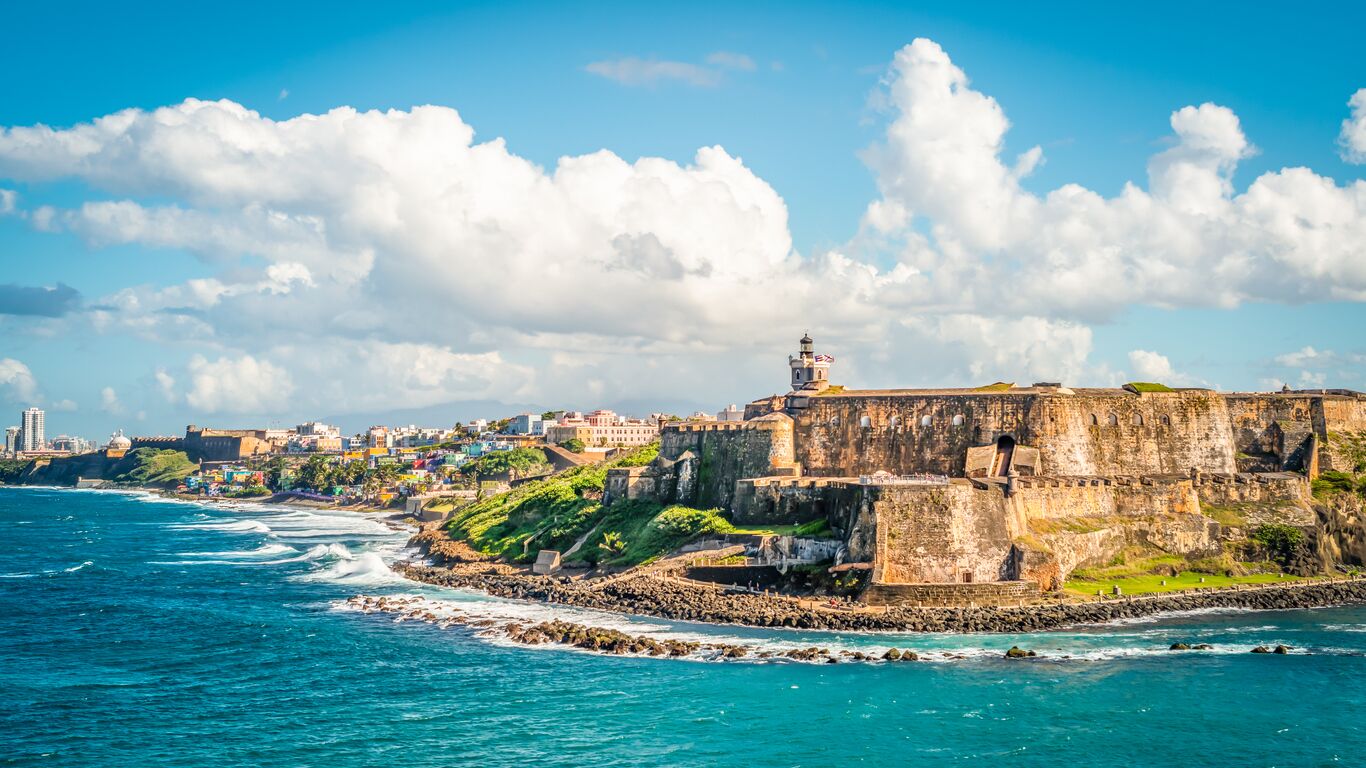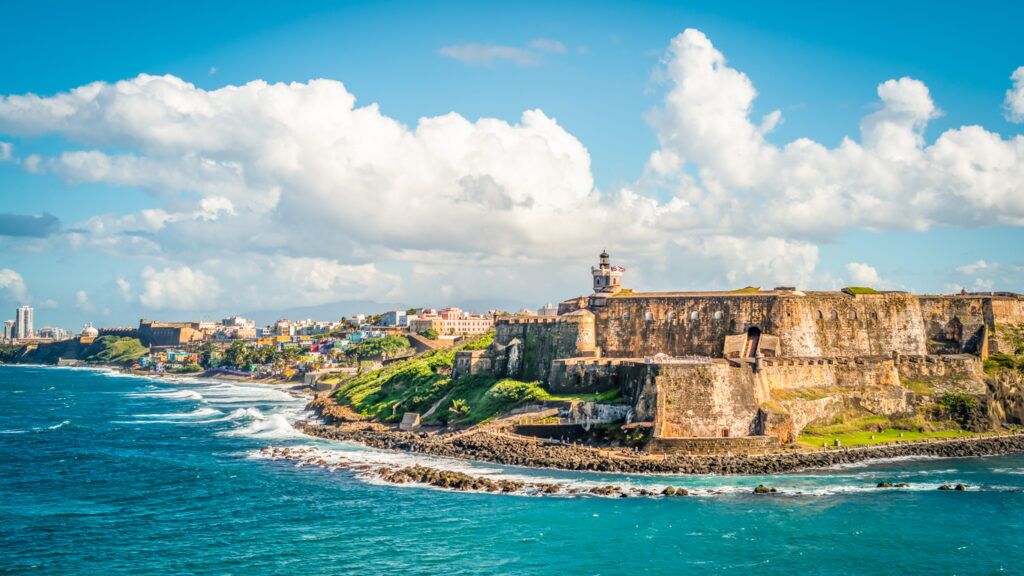 Puerto Rico is a vacation spot to relax and enjoy the sights. Moreover, you'll also delight in the sounds, smells, and tastes of one of the Caribbean's most fantastic culinary scenes and beautiful beachside landscapes.
Visit San Juan and go window shopping among the brightly painted buildings and charming cobblestone streets. Explore the abundant waterfalls and wildlife of the El Yunque rainforest on foot. Isla de Vieques has some of the best beaches in the world, especially in Mosquito Bay, where bioluminescent organisms make the sea sparkle a vivid blue-green at night. Intriguing, right? Because of the island's compactness, visitors may see and do a great deal during their little time there.
Puerto Rico is one of the best Caribbean islands to visit in March because of the weather. The pristine, calm waters of Puerto Rico are ideal for families, while the surf breaks attract professionals. This excursion combines a look at the present with a stroll through history. Consider traveling to Puerto Rico in March to get away from it all.
13. Aruba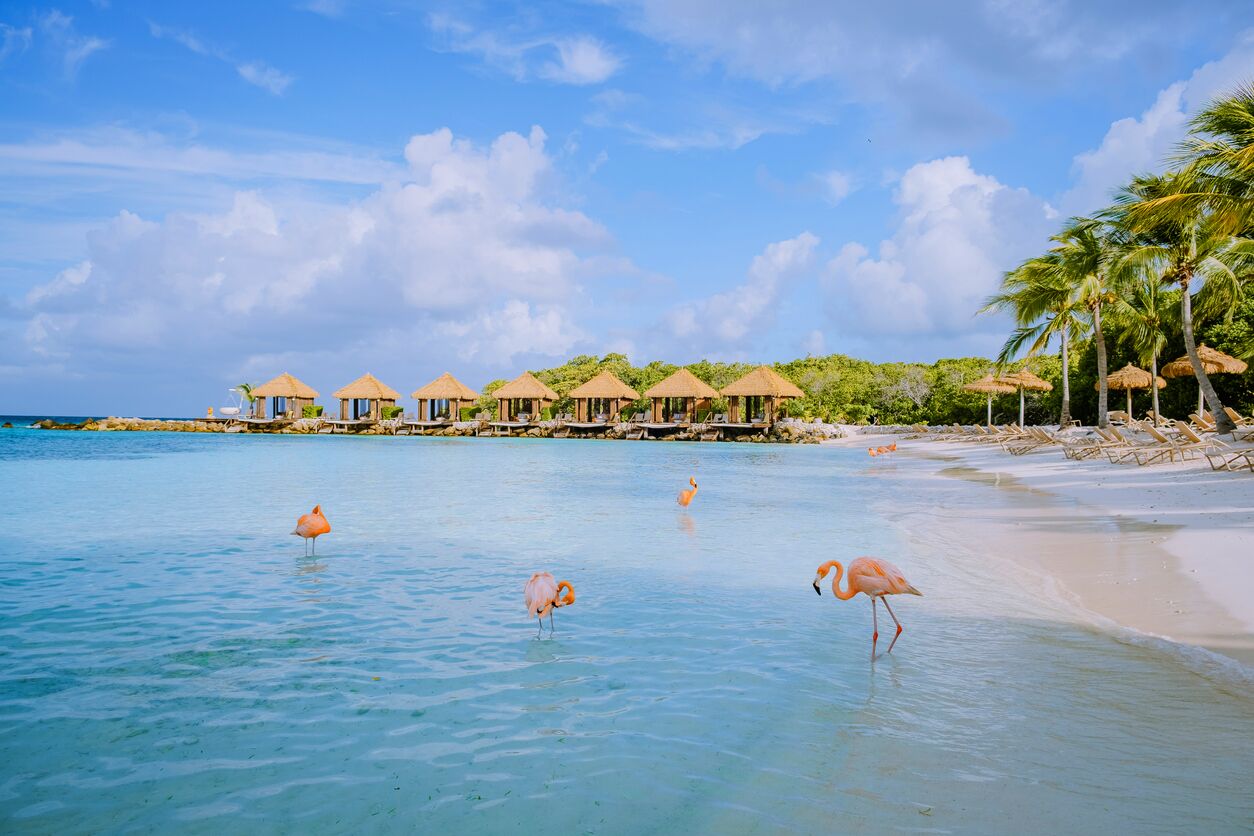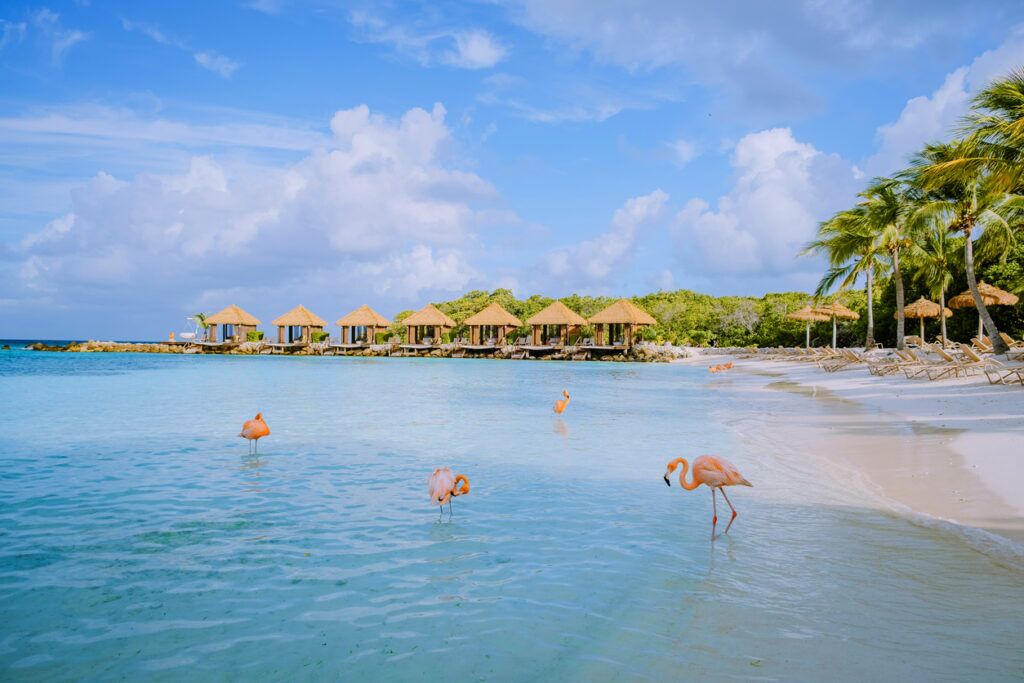 Aruba is one of the best Caribbean islands to visit in March and is a great vacation spot for people of different interests. Those who want to gamble may visit the island's casinos. You can walk the island's Ayo and Casibari rock formations if you like outdoor time. And if you prefer to spend some time on the ocean, you can go on a boat tour.
Meanwhile, sunbathers may relax in a lounge chair on Aruba's sandy shores without getting too hot, thanks to the island's consistent breeze. The island's location outside the storm zone means it's pleasant all year round. However, summer is typically the time when hotel rates are lowest.
Many people visit Aruba every year because of its exciting nightlife. Renaissance Island, the Butterfly Farm, and Boca Catalina Island are all fantastic places to spend the day.
What To Expect in the Caribbean During March
Travel to the Caribbean is widespread in March because most people in the north are sick of winter by then. Spring break is also a great time to visit the islands because of the reliably warm and dry weather.
Since March is the peak of the Caribbean's high season, airfare and hotel rates are often at their highest prices. March in the Caribbean is one of the best months to visit due to the pleasant average temperatures of 83 degrees Fahrenheit (28 degrees Celsius) during the day and 73 degrees Fahrenheit (23 degrees Celsius) at night.
And because it's the dry season in the Caribbean, keeping a moisturizer and lip balm is also essential. Daytime attire should be airy cotton, while evening attire should include a sweater.