Lots of tourists are searching for the best places to visit in the Caribbean. It is a place with near-perfect tropical climate, stunning beaches, azure waters, and breezy islands. Moreover, it is full of amazing tourist destinations, each with its own special appeal.
There's a good chance that a trip to the Caribbean is on your list, but you need help figuring out where to go. Caribbean destinations are not limited to their beautiful beaches and islands. There is also a wealth of European-influenced architecture, secret lagoons, and hiking routes just waiting to be discovered.
In this article, we'll go through some of the best places you can visit in the Caribbean.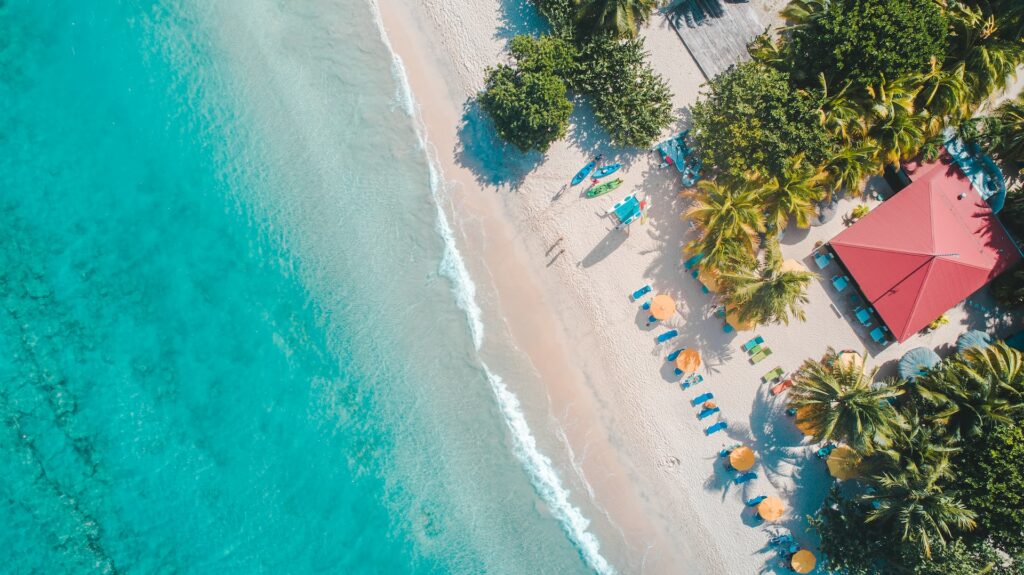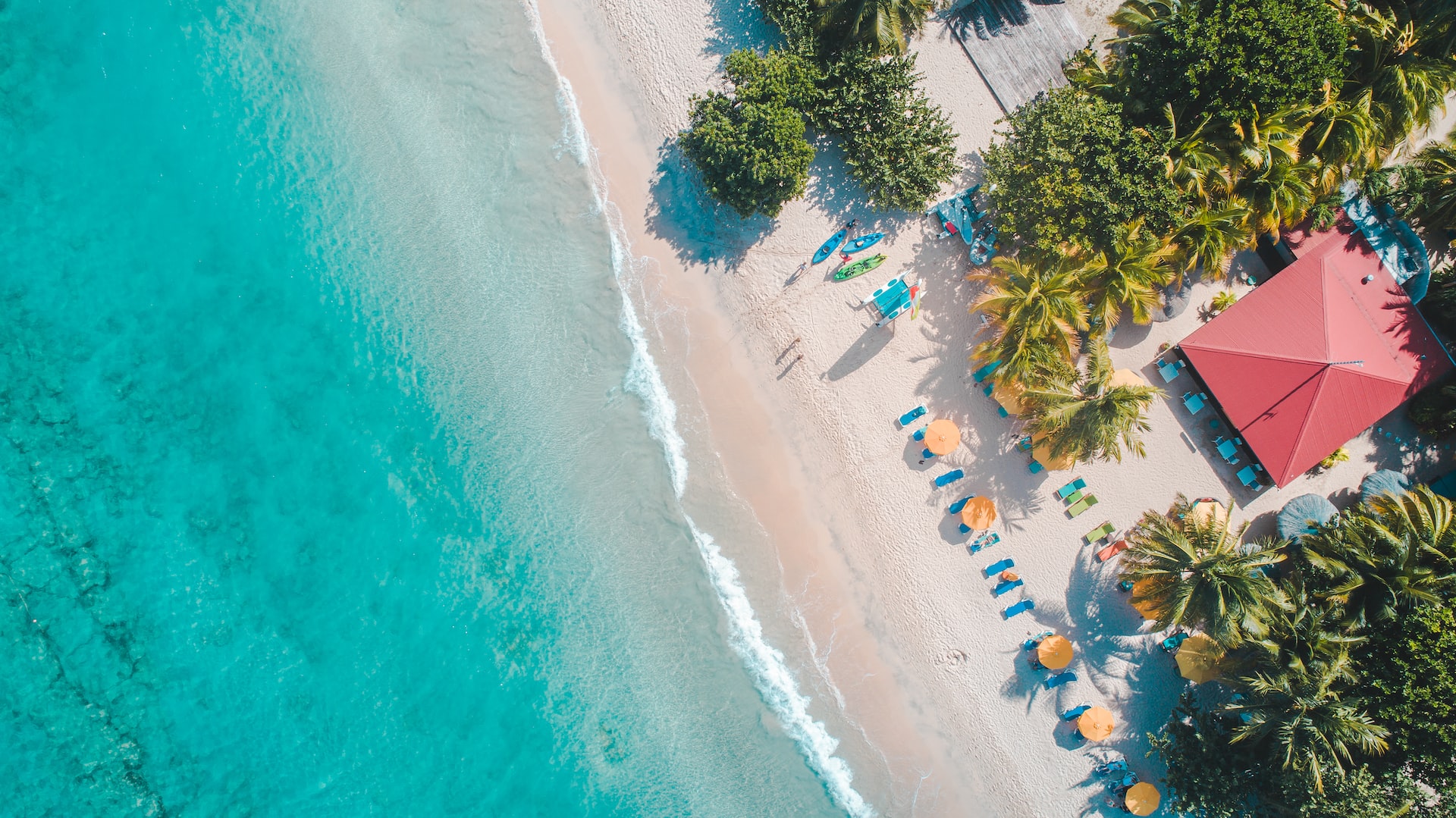 1. St. Lucia
St. Lucia is one of the best places to visit in the Caribbean. It is a popular choice for honeymooners. Luxury resorts abound, and the area is just as good for unwinding as it is for getting your heart racing.
Visitors spend the bulk of their time enjoying the spotless beaches. Many visitors flock to Anse des Sables Beach and Plantation Beach, two of the many stunning beaches on the island.
There is a wide variety of things to do on the island of St. Lucia, from off-roading to ziplining through the rainforest. A lot of people go there to go snorkeling or scuba dive.
In addition to the island's peaceful natural beauty, Rodney Bay is home to vibrant nightlife and various dining options.
2. British Virgin Islands
The British Virgin Islands are, without question, one of the most beautiful and pleasurable vacation spots in the whole Caribbean. It has 60 islands, so tourists have plenty of options for sightseeing, scuba diving, and relaxing on the white sand beaches.
The British Virgin Islands attract a diverse range of visitors; thus, the islands' wide variety of attractions and accommodations may meet the needs of those looking for everything from a five-star resort to a more rustic getaway.
The Caribbean Sea is perfect for a wide variety of water sports, including surfing, snorkeling, scuba diving, sailing, and windsurfing. Moreover, you may go on various day trips from the islands, such as dolphin-watching tours and sunset cruises.
3. U.S. Virgin Islands
In terms of accessibility, the U.S. Virgin Islands rank among the Caribbean's best places to visit, particularly for American tourists.
The U.S Virgin Islands are made up of three different islands: Saint John, which is perfect for outdoor enthusiasts; the industrialized Saint Thomas; and Saint Croix, which has the smallest population.
St. Thomas is the largest and most populous of the three islands, and its cultural attractions draw visitors from all walks of life. In comparison, St. John is most famous for its beautiful landscape. Approximately two-thirds of the island is protected as national parks.
Day travels between the three islands are a breeze. Over 22 miles long, it boasts a diverse cultural landscape highlighted by extraordinary architecture and artistic creations.
4. Turks & Caicos
If you're looking for a respite from your hectic life, look no further than the Turks and Caicos Islands, with its nearly empty beaches, dazzling white sand, crystal clear water, colorful coral reefs, crunchy conch fritters, and easygoing atmosphere.
Damage from the devastating hurricanes of 2017 has been restored, and the island's beaches are as beautiful as ever. The popular conception of the Turks and Caicos Islands has remained the same as a secluded getaway. This is one of the best places in the Caribbean to visit if you're looking for a quiet getaway.
5. Barbados
With its chill atmosphere and stunning east coast beaches, Barbados is one of the best places to visit in the Caribbean. Due to its year-round tropical environment, visitors flock to its beaches, both west and east, in search of relaxation in warm, tranquil waters or the thrill of riding waves on the latter.
Scenery-wise, the island of Bathsheba, both rocky and large and completely uninhabited, stands out from the crowd. Photographers and surfers go here to capture images of the area's impressive boulders and world-class waves.
6. Puerto Rico
Given the abundance of flights to the island and its general appeal, Puerto Rico ranks well among the best places to visit in the Caribbean.
The tropical jungle and Bioluminescent Bay's nighttime delights are two places that nature enthusiasts will adore visiting. Tres Palmas beach, known for its 25-foot surf, is also a must-see.
Additionally, vacation packages to Puerto Rico can be found at reasonable prices throughout the year. Even in the winter when other Caribbean destinations raise their costs.
7. The Cayman Islands
If you're seeking the best diving place in the Caribbean, the Cayman Islands should be at the top of your list.
Tourists flock to Grand Cayman because of its abundance of exciting diving spots, such as the Kittiwake Shipwreck and the man-made reef.
You can visit Stingray City, where visitors may feed the enormous fish right from their hands, and the calm Seven Mile Beach. These two are among the well-known attractions on Grand Cayman.
Resorts abound on Grand Cayman, and you can easily spend a week or more there while also visiting Little Cayman and Grand Cayman.
8. St. Barts
The French-speaking Caribbean island of St. Barts is renowned for its high-end culture and beautiful beaches. No wonder it is one of the best places to visit in the Caribbean.
This little slice of paradise in the French West Indies is challenging to get to, with no direct flights from the United States, but that's part of the charm. Some guests prefer to come by private plane or yacht, while others take the more conventional commercial route since they know the reward at the end will be well worth the effort.
You'll understand why St. Barts is so popular as soon as you step foot on the island. It is hilly and covered in red roofs that will leave you in awe after a thrilling landing on a short seaside runway.
9. Curacao
In contrast to the muted blues and greens of neighboring islands, the ancient architecture of Curacao is a riot of color thanks to the influence of the Dutch. The beaches may be the main draw, but the capital city of Willemstad has a bustling ambiance and an old-European vibe.
Curacao is one of the best places to visit in the Caribbean if you like to go snorkeling or scuba diving because of the abundance of easily accessible coral reefs.
Cas Abao and Playa Lagun are two of the island's finest beaches. You can easily rent water sports gear on the island and even sign up for a diving course.
10. Bahamas
The Bahamas is one of the best places to visit in the Caribbean. The variety of islands in The Bahamas is a major draw for tourists. There are scuba diving trips, duty-free shopping, and five-star hotels on its many white-sand islands.
Many families travel here to experience the thrilling attractions of Atlantis and the wide variety of megaresorts on Paradise Island.
Furthermore, you can visit Eleuthera, Harbor Island, Exuma, and Abaco. These are just a few other islands in the Bahamas that offer incredible opportunities for water activities. You can try fishing, lounging on beaches, scuba diving, swimming in secluded coves, and discovering natural parks.
11. Old Havana
Visitors interested in Cuba's past should attend Old Havana. Even though it has undergone significant modernization, this capital city of Cuba, which dates back to 1519, has managed to preserve much of its ancient identity.
Over the years, the city has expanded to the point where it currently houses approximately two million people. However, there is still a fascinating variety of architectural styles to be discovered, from neoclassical and Baroque landmarks to historic pastel buildings and private residences with wrought-iron gates and arcade balconies.
Old Havana is one of the best places to visit in the Caribbean if you're a history buff.
12. Punta Cana
Almost two million tourists visit Punta Cana annually, making it the Dominican Republic's most popular tourist destination. Everything from the year-round sunshine and mild temperatures to the stunning coastline and abundance of hotels makes this a destination with endless possibilities.
In comparison to other beaches, Playa Bavaro really stands out. Thirty kilometers of pristine white sand border tranquil turquoise waters, making it an ideal spot for swimming, snorkeling, and surfing.
It is located near the greatest concentration of shopping malls and amusement parks. Moreover, one of Punta Cana's main draws is the abundance of water sports available there.
In addition to swimming and surfing, the beach is a great place to play golf, volleyball, tennis, or basketball. If you're seeking stunning landscapes and exciting beach activities, this is one of the best places to visit in the Caribbean.
13. St. Vincent & The Grenadines
St. Vincent and the Grenadines, a group of 32 islands in the southern Caribbean, is a perfect representation of the region. These islands are frequented by those searching for a tranquil getaway. You can spend days dozing in a hammock or basking in the sun close to the azure sea.
You may go snorkeling, sailing, hiking, or even hop from island to island if you feel like getting out and about. St. Vincent and the Grenadines are enchanting because of all the secluded coves and little islands that make it seem like you have this tropical paradise all to yourself.
14. Jamaica
Jamaica's diversified landscape, which includes towering mountains, lush jungles, colorful coral reefs, and lovely beaches, draws tourists worldwide.
Vacationers looking for excitement can go hiking, rock climbing, or scuba diving. In contrast, those looking to relax can enjoy the white sands and blue waters of Seven Mile Beach.
In the western part of the island, Negril is where most visitors stay because of its beautiful beaches and high-end hotels. Montego Bay, in the northwest, is a favorite among golfers, and Ocho Rios, in the northeast, is where most visitors go because of its proximity to exciting waterfalls like Dunn's River.
Some tourists head to Port Antonio's eastern side to enjoy the world-class surfing at Boston Beach. Furthermore, tourists also flock to the Blue Mountains' beautiful scenery and the Rio Grande's thrilling rapids.
A trip to Jamaica is a must if you want to see the best of the Caribbean.
15. Grenada
Attractions to Grenada go beyond the island's picture-perfect beaches, such as the adventures you might have while visiting.
The mornings are perfect for shell-hunting, and the afternoons are perfect for exploring one of the island's many spice plantations.
St. George has a gorgeous harbor and streets that are well worth exploring.
Most visitors head straight to Grand Anse Beach, which stretches for two miles and is the island's most visited attraction.
Hiking destinations in the vicinity include the Grand Etang National Park and the La Sagesse Nature Center. Additionally, you can buy unique island mementos from friendly locals in the Market Square.
16. Guadeloupe
If you're looking for a more isolated and unspoiled Caribbean vacation, Guadeloupe is a top choice.
Guadeloupe is one of the most rural islands and one of the best places to visit in the Caribbean. Travelers can spend an entire week in any area or break up their journey into shorter day trips to see the best things.
The island of Guadeloupe is covered with verdant forests and beautiful waterfalls. So even during the peak season, when the weather is at its best, you can always find a peaceful area to retreat.
Final Thoughts
Everyone has fantasies of escaping to an island paradise. The Caribbean is a perfect destination since it provides everything you could possibly want and more. It is filled with not just beautiful sceneries but also high-end resorts like Sandals, Palace Resorts, and Iberostar that will help you attain that luxurious vacation you've been dreaming of. Pick the best places you can visit in the Caribbean, and enjoy a trip you will never forget.