Aruba is known as one happy island due to its relaxed atmosphere, exciting attractions, and warm, sunny climate. Vacationers flock to Aruba in search of a tranquil, refreshing haven away from the hustle and bustle of everyday life. Staying at one of the best resorts in Aruba for adults is the perfect way to treat yourself and your significant other to a relaxing vacation.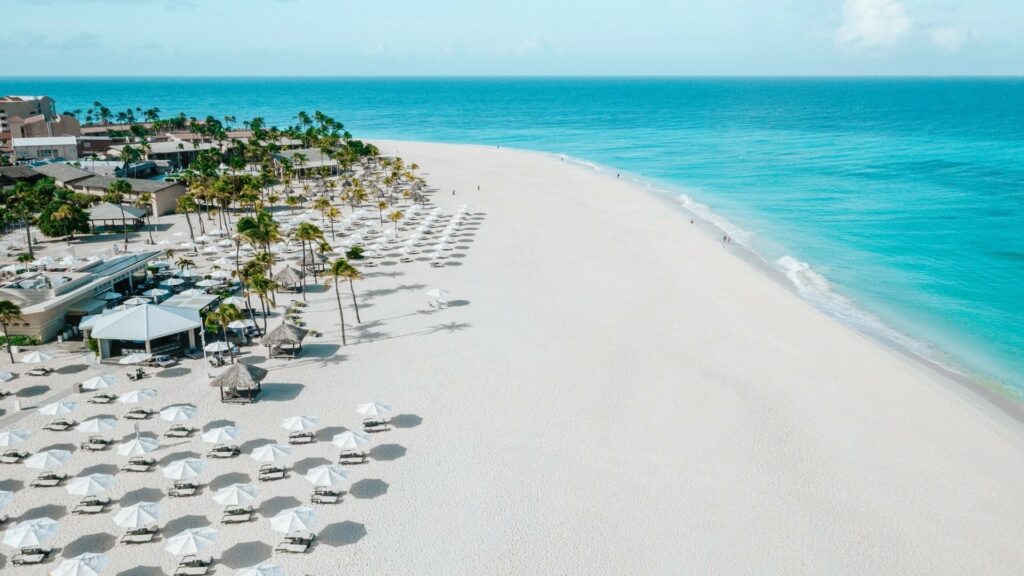 This luxury resort, located on Eagle Beach, offers six on-site eating options, including a restaurant with a water view. Caribbean/European, Japanese, Italian, French, Seafood, and Brazilian steak are among the cuisines available. Guests can upgrade to a rooftop suite with their own beach cabana.
Bucuti was recognized as the Caribbean's top hotel for romance in 2019. As guests, a romantic outdoor movie on the beach in front of the Tara wing is one of the resort's most remarkable romantic experiences you can have.
What's more, an outdoor pool, a gym, a spa, and an outdoor beach bar are also available on-site. Plus, the resort provides free daily wellness activities like yoga on the beach, tai chi energy therapy, vegan culinary classes, and oceanfront pilates.
Bucuti & Tara Beach Resort is one of the best resorts in Aruba for adults looking for a romantic and tranquil getaway.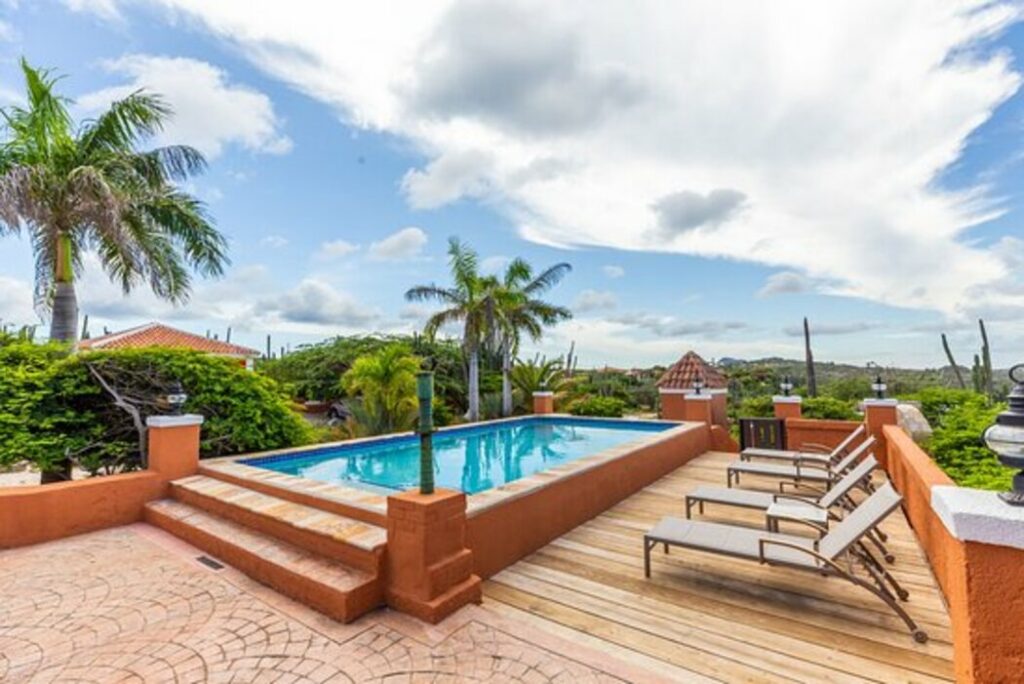 Santa Lucia Landhuis & Cunucu, which has three private cunucu houses, is ideally situated on 10 acres at the base of Aruba's National Park. It is approximately 15 minutes from the Reina Beatrix International Airport.
Two natural seating patios are included in each casita. These patios welcome visitors with a tranquil, tropical atmosphere and contemporary conveniences.
Furthermore, you will find this boutique hideaway eco-friendly and charming. It exudes peace and solitude. The place also boasts an experience filled with island luxury and complete joy.
From the luxury of your own private cunucu house, you can take in the most stunning views of Aruba's natural beauty. The cunucu houses are complete with kitchenettes and living and dining areas.
Moreover, the separate bedroom has a comfy king-size bed, a walk-in bathroom, two patios, free Wi-Fi, and a sizable pool. You can definitely take in the most stunning views of Aruba's natural beauty.
By reducing its environmental impact without sacrificing the enjoyment or comfort of its visitors, Santa Lucia preserves the beauty and wealth of its surroundings. Indeed, this is one of the best resorts in Aruba for adults who want to relax and value sustainability.
You can take a break by their pool and take the most breathtaking views at sunrise or sunset. You can also explore surrounding sites like Aruba National Park, Casibari, and Ayo Rock Formation.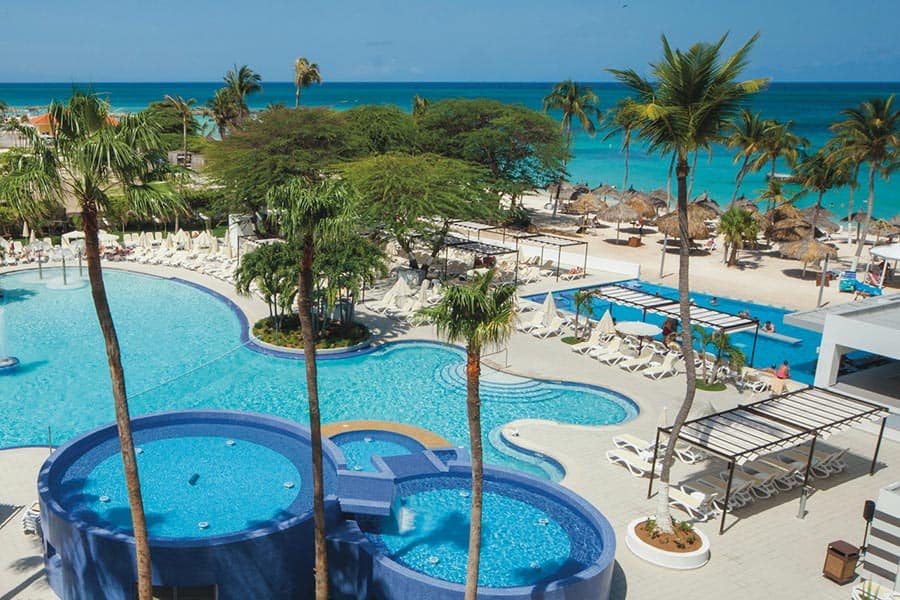 You'll find the Hotel Riu Palace Antillas on Palm Beach in Aruba, surrounded by the most sophisticated Caribbean environment. It is a 24-hour All-Inclusive resort.
When you're over 18, you can enjoy the resort's Adults Only service. This place is perfect for a luxurious and exclusive getaway. Indeed, this is one of the best resorts in Aruba for adults seeking an adult-only, all-inclusive experience.
This place is conducive to rest and rejuvenation, offering free use of a fitness center, spa, and hair and nail salon. Towels, sun loungers, and umbrellas in the sun are provided at no cost at the resort's gorgeous pool, making this the ideal vacation spot for sun lovers.
Furthermore, there is a complete entertainment program. It includes opportunities to practice various water sports like windsurfing, snorkeling, kayaking, and a diving test in the pool. There is also a golf course, a place to rent bicycles, and potential access to some great hiking trails within a short distance.
Lunch and dinner are served in the buffet-style restaurant, where you may savor the vibrant flavors of Caribbean food. The three themed restaurants offer a wide variety of cuisines worldwide. Furthermore, even after the sun goes down, Hotel Riu still has plenty to offer in the way of nighttime entertainment.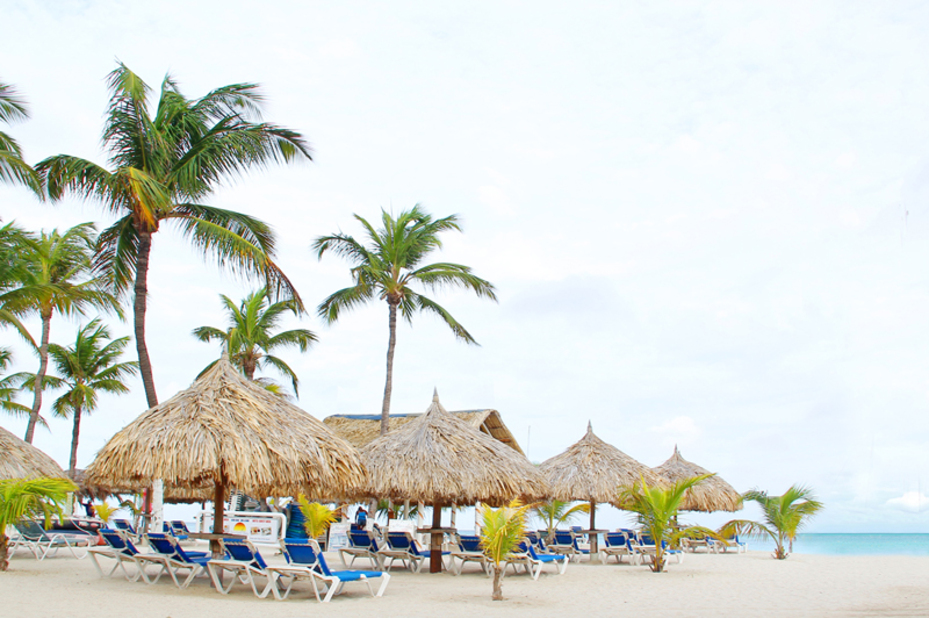 Brickell Bay Beach Club & Spa was recently renovated in 2018. It is one of the best resorts in Aruba for adults on a budget but still seeking a fun and romantic break. It's in Palm Beach, so you can easily walk to nearby restaurants or casinos.
The hotel is located right on the beach and offers full service. What's more, there is no need for guests to wake up super early to secure one of the coveted complimentary lounge chairs on the beach.
Grapes frozen in the pool are available for free to guests. Moreover, you can choose from a superior or deluxe room. You can also opt for a honeymoon suite.
There is a sports bar, a swim-up bar, a gym, and a spa, all available to guests.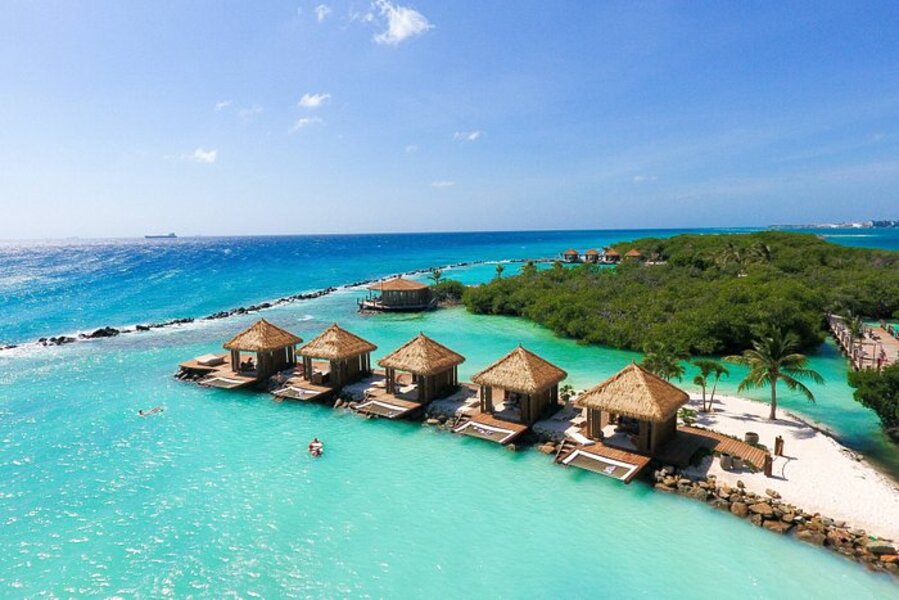 The beautiful views of the Caribbean Sea from the Renaissance Aruba Resort & Casino in the center of Oranjestad, Aruba, make for a memorable vacation. It is one of the best resorts in Aruba for adults looking for a romantic, private-island experience. You can choose either the secluded Renaissance Ocean Suites or the adults-only Renaissance Marina Hotel.
Moreover, as guests, you have exclusive access to Renaissance Island, a veritable tropical paradise. You can roam around Oranjestad, Flamingo Beach (reserved for adults only), and Wind Creek. A water taxi can take you to a private island of 40 acres where pink flamingos frolic freely. You can also unwind with one of Spa Cove's soothing treatments.
The 24-hour Wind Creek casino is another great way to try your luck. The area around the Renaissance Marina Hotel only admits adults and has a thriving nightlife. The rooms include private French balconies that may be closed off from the rest of the apartment.
Each delighted pair may spend quality time live-streaming their view of the expansive horizon. You can also watch the glittering Oranjestad metropolis or the enveloping hotel atrium. Thanks to the hotel's generous space that offers picturesque views.
Furthermore, there is plenty of places to eat and drink. You can definitely find anything from specialty cocktails to prime beef without leaving town.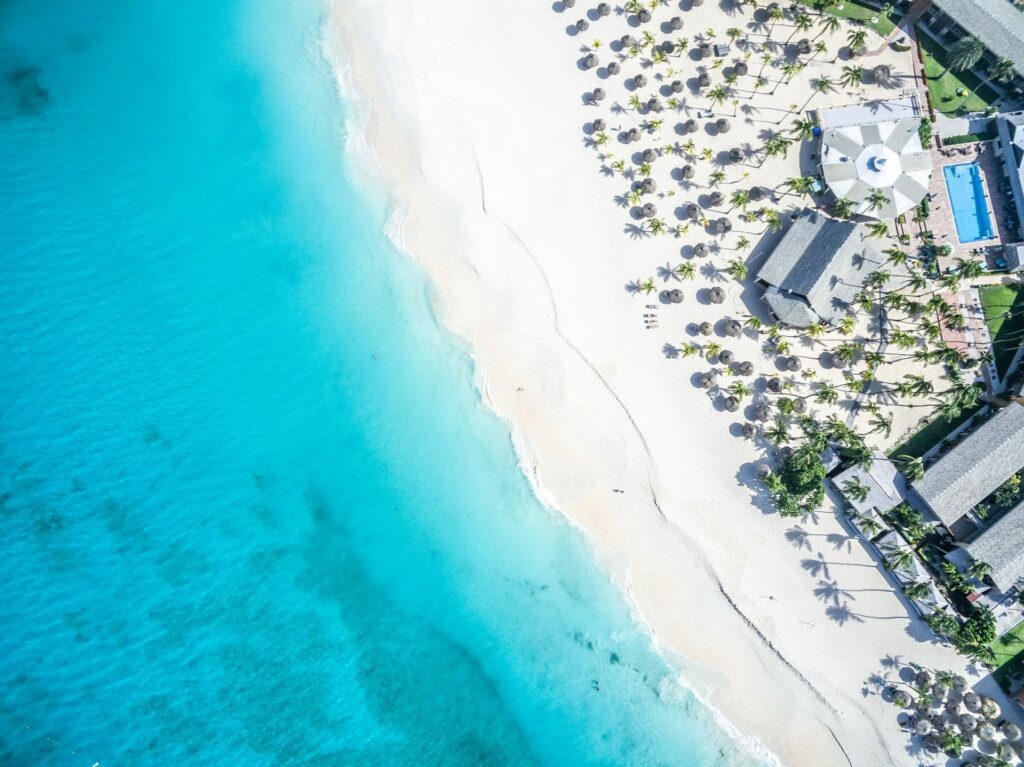 Manchebo Beach Resort & Spa is one of the best resorts in Aruba for adults in search of rest, relaxation, and rejuvenation. Thanks to its idyllic location on the secluded, small, and breathtakingly gorgeous Eagle Beach.
This property is a friendly, customized, and more serene alternative to the larger Aruba beach resorts. No wonder it's a popular choice for honeymooners, wellness-conscious visitors, and beachgoers looking for a refreshing stay with delicious food and various ways to unwind.
As you approach the resort, you'll be greeted by lush tropical landscaping, swaying palm trees, and traditional thatched roof buildings. It is a popular vacation spot because of the beautiful scenery and the respect with which its hosts hold Aruba's culture.
The resort's optional Premium Culinary All-Inclusive program includes a la carte breakfast, lunch, and dinner. Moreover, an open bar service with premium cocktails, wines, and beverages is also included.
You will receive a complimentary supper at a local Aruba eatery when you stay at the hotel for four nights or more at the all-inclusive rate. All of the yoga and pilates sessions are entirely free of charge. In addition to the four restaurants, there is also a spa, an outdoor pool, and a fitness center.
Final Thoughts
Aruba has a thriving cultural scene, various activities, and stunning architecture; choose one of the best resorts in Aruba for adults and dive right in.
White sand beaches are abundant in Aruba. Thanks to the island's coral and crushed shell foundation, they stay comfortably cool year-round. You'll find it here whether you're looking for a romantic getaway, a family vacation, an exciting adventure, or a good time with your pals.