As grownups, it's natural to seek out adult-only spaces during vacation, where you can relax in peace or do the best things to do in the Bahamas with no kids around. Are you one of these adults? No worries! We listed some of the best resorts in the Bahamas for adults like you looking for their ideal vacations.
Many of the world's most luxurious hotels are in The Bahamas. Adults wishing to unwind dream of being in this paradise-place. The spectacular beauty of the area's white sand beaches and blue waters draws many visitors each year.
Let's check some of the best resorts in the Bahamas for adults looking for an unforgettable vacation.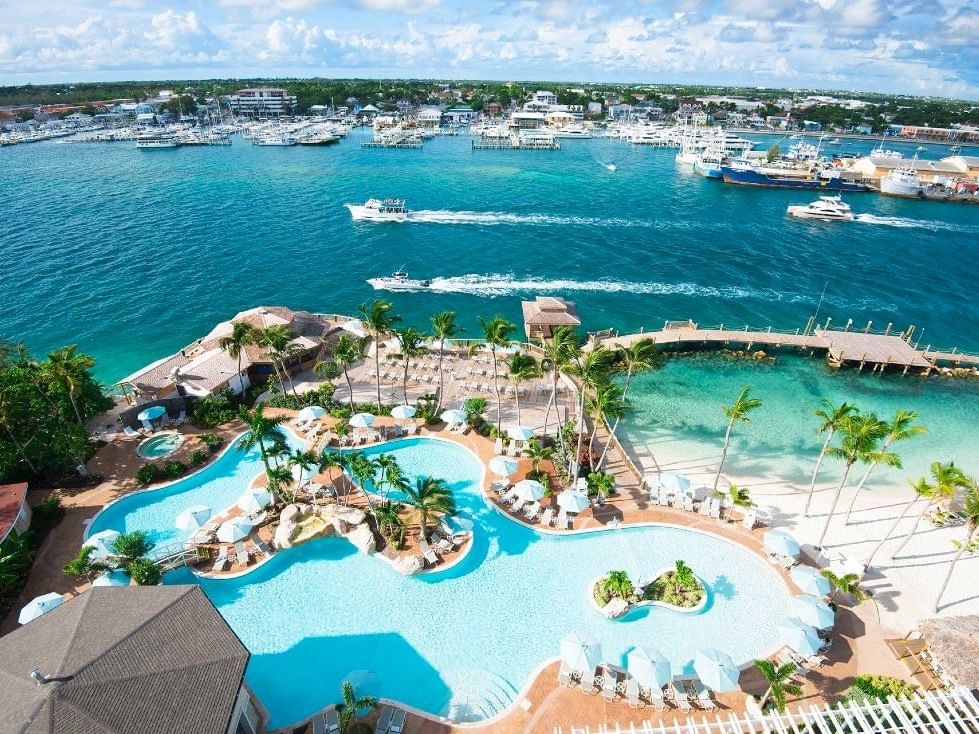 Located on the island's southern tip, the Warwick Paradise Island Bahamas features a variety of spacious, high-end accommodations. This property offers private balconies and breathtaking views of Nassau Harbour. Additionally, it is one of the best resorts in the Bahamas for adults looking for elegance and a pleasing experience.
Whether you want to grab breakfast at the Verandah or a great meal at Abbicco, the Warwick Paradise Island Bahamas has you covered. Hog Bar, and Rum Cay Lobby Bar, located near the pool, provide tasty cocktails. The all-inclusive plan eliminates a potential source of stress by including gratuities at no extra cost.
This all-inclusive adults-only resort offers plenty of opportunities for guests who want to relax. Some tourists soak in the rays on a private white-sand beach with complimentary drinks. Others choose to stay in a designated swimming area or a huge free-form pool ringed by lounge chairs.
Moreover, you can also check Mermaid's Lookout, where you can get a massage in the privacy of your own room.
Vacationers who want to get out and about will like the nightly live shows. The resort also has a nightclub where guests may dance the night away, sing along to karaoke, or watch a movie together.
Beach volleyball tournaments, egg tossing contests, and nature tours are some activities you can enjoy at this resort. Moreover, you can maintain your regimen at the gym, tennis courts, or beach volleyball courts, all of which are open around the clock.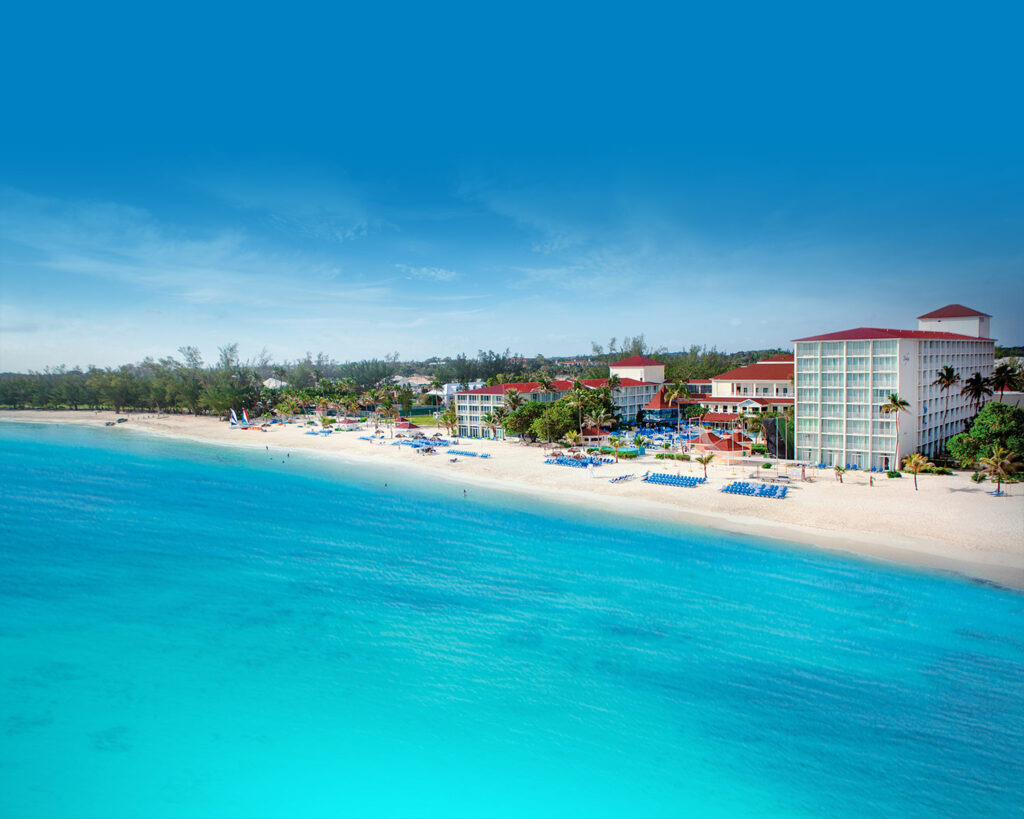 At this picturesque beachfront resort, elegance and ease coexist. Breezes Resort & Spa Bahamas can be found on the island of Nassau. It is located on the soft sands of Cable Beach, which is often regarded as the island's finest beach.
This place is one of the best resorts in the Bahamas for adults seeking a relaxing vacation yet wanting to enjoy a lively nightlife scene. The resort offers a freshwater pool where guests can cool down and a swim-up bar for convenience.
Guests looking for an additional dose of relaxation can book a massage at the Blue Mahoe Seaside Spa within the resort. Breezes Resort & Spa Bahamas also provides fun evening entertainment. The guests frequently exclaim how much they enjoy the entertaining staff.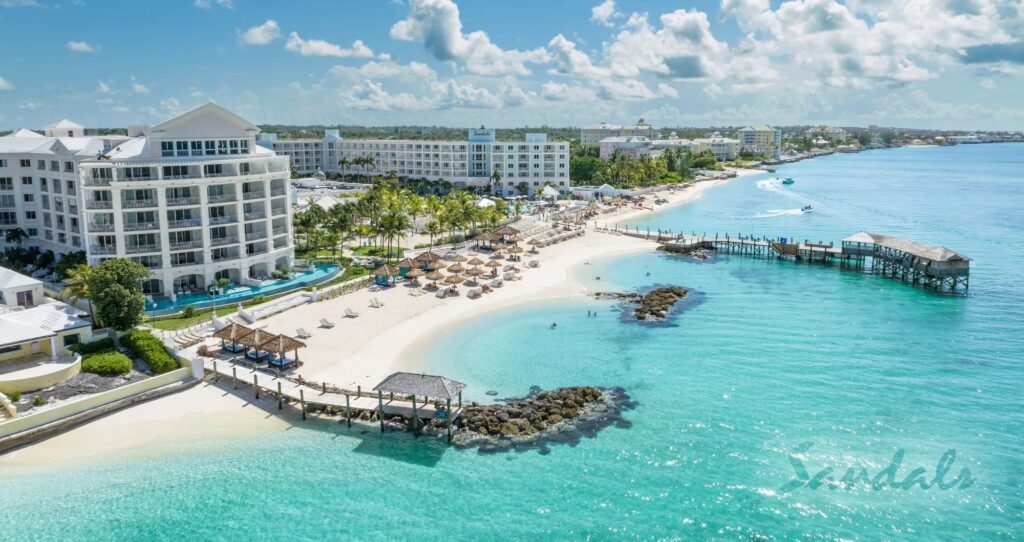 When searching for a luxurious getaway, go no farther than the Sandals Royal Bahamian on Nassau. It blends European sophistication with the exotic allure of a tropical island. It is a place replete with amenities fit for a king.
The resort's two large pools, framed by colonnades and looking out to sea, are the perfect place to unwind. Moreover, additional suites feature a private pool and butler service. It also boasts its own private island off the coast.
Accessible in just five minutes by boat, this island has a beach, a pool, and not one but two restaurants, making it ideal for a secluded getaway. This is one of the best resorts in the Bahamas for adults, especially for couples seeking a romantic getaway.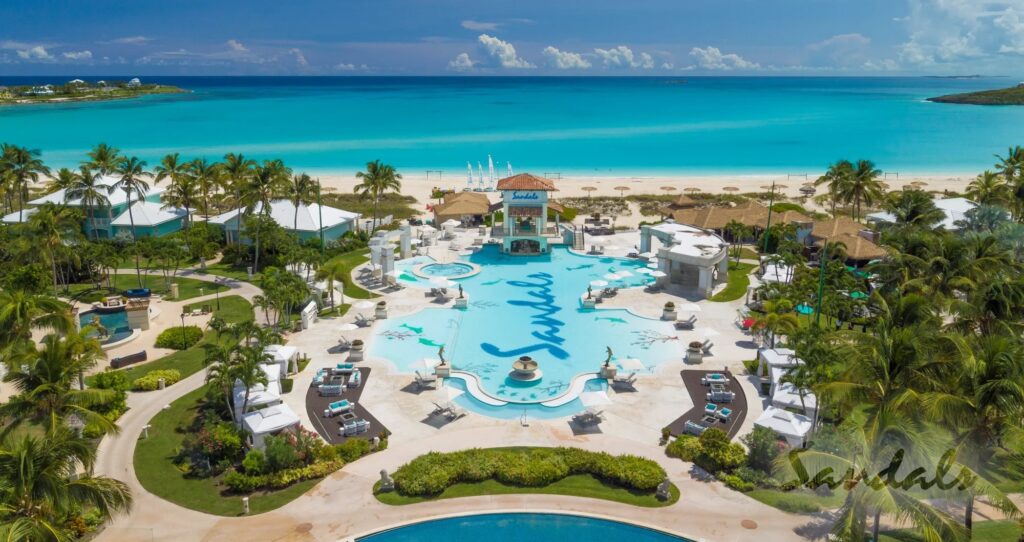 When you stay at Sandals Emerald Bay, you'll feel like you're the only person in the world, thanks to its quiet location and high-end amenities. It is a secluded area in the Exuma archipelago, not far from Big Major Cay.
It's the ideal place to get away from it all, with its mile-long private beach and first-rate customer care. In spite of the fact that it is remote, it provides access to a wide variety of exciting activities. Guests get the opportunity to participate in a variety of water activities while receiving instruction from qualified staff members.
Sporting activities on the water include canoeing, stand-up paddleboarding, and snorkeling, among others. You can also get certified as a scuba diver through the Professional Association of Diving Instructors.
Moreover, the resort is particularly great for golfers because it has an oceanfront course with 18 holes. This is one of the best resorts in the Bahamas for adults seeking privacy and adventure in a 5-star atmosphere.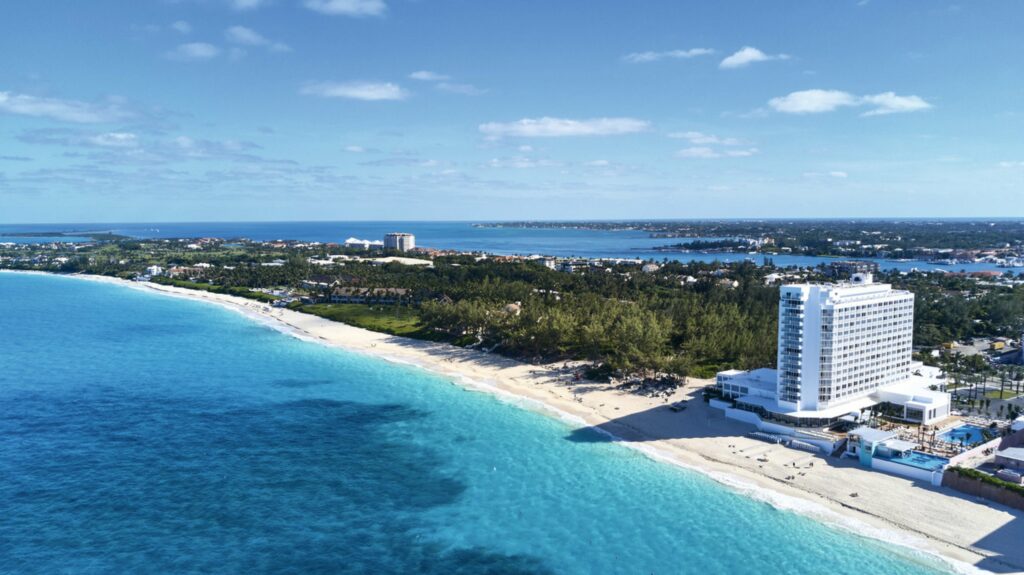 Riu Palace Paradise Island Resort is a 4-star, adults-only resort in the Bahamas. White sands line the resort's private beach, and guests may enjoy two outdoor pools, a spa, and a gift shop.
This is one of the best resorts in the Bahamas for adults who want to be close to various exciting activities.
Each room at the Hotel Riu Palace Paradise features a flat-screen TV and a mini-bar stocked with snacks and beverages. Each room also has a secure safe that may store laptops and other valuables.
In addition, there is complimentary Wi-Fi and round-the-clock room service. In addition, guests are welcome to use the hotel's other facilities and amenities.
As one of the world's top all-inclusive hotels, the Hotel Riu Palace Paradise has earned a stellar reputation. Food and drink at any of the hotel's many establishments, including room service, are included in the all-inclusive rate.
The Riu Palace Paradise Island also features a superb spa. Guests may get massages, facials, and body cleanses without leaving the resort.
There are six dining options on the premises. It includes five restaurants serving a variety of international cuisines, a swim-up bar, a poolside bar, and 3 bars serving a wide range of beverages.
Furthermore, The Atlantis Aquarium, Cabbage Beach, and the Ardastra Gardens, Zoo, and Conservation Centre are all within a short drive of this adults-only, all-inclusive hotel.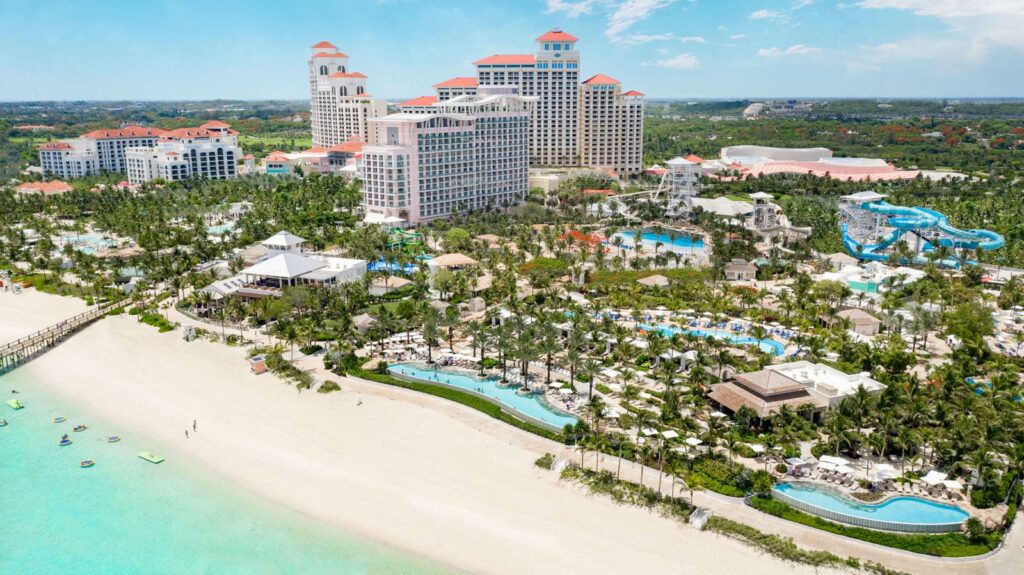 The Rosewood Baha Mar sits on three thousand feet of beautiful white sand along Cable Beach. The luxurious rooms reflect the laid-back vibe of island living and have outside space, such as balconies, from which to take in the salty ocean air.
The Rosewood Baha Mar is a paragon of the class and elegance for which the Bahamas are known. The resort features 226 rooms, suites, great dining experiences, beachfront villas, private beach access, and an opulent spa.
They are all decorated in a style that fuses the classic elegance of a modern Bahamian estate with the relaxed elegance of a beach house.
This is one of the best resorts in the Bahamas for adults looking for service that will genuinely surprise and amaze the guests and locals alike.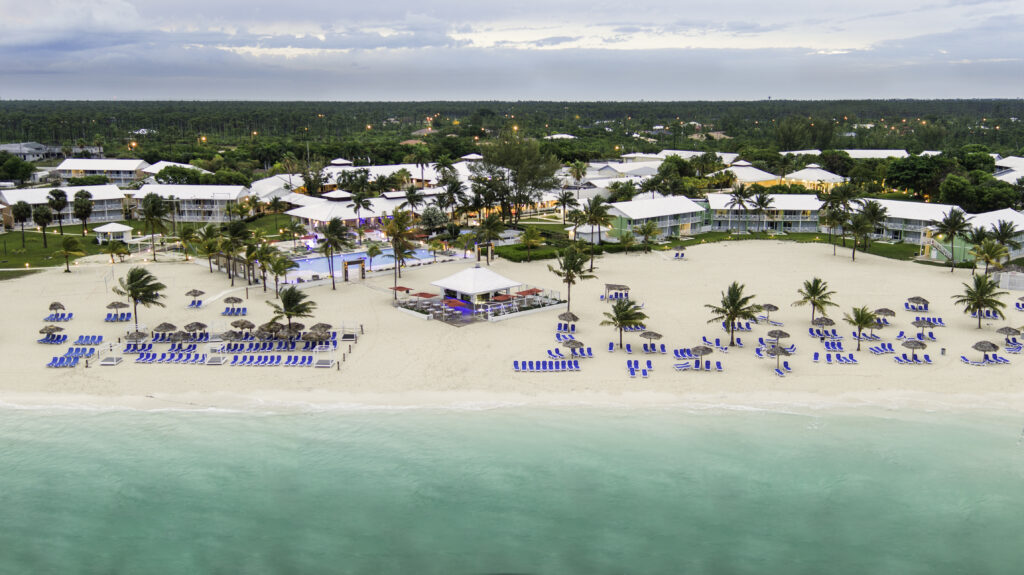 The Viva Wyndham Fortuna Beach Resort in the Bahamas is a 3.5-star all-inclusive resort that is excellent for lone travelers or couples looking for a romantic getaway. The resort is located on a stretch of white sand beach.
This adults-only resort's spacious, well-appointed rooms feature air conditioning, private bathrooms with showers, flat-screen cable TVs, and direct-dial phones.
It is regarded as one of the top all-inclusive resorts in the world. The rooms, many of which overlook the water, will make your vacation more memorable. The all-inclusive rate covers not only lodging. But also meals and drinks at the hotel's bars and eateries, as well as any necessary recreational tools.
Guests can swim in one of four outdoor pools or enjoy other water sports, including kayaking, windsurfing, and canoeing. Fitness-minded guests can participate in aerobics courses, dance lessons, and water sports lessons during their stay at this resort.
This place is one of the best resorts in the Bahamas for adults looking for pampering and lots of fun activities.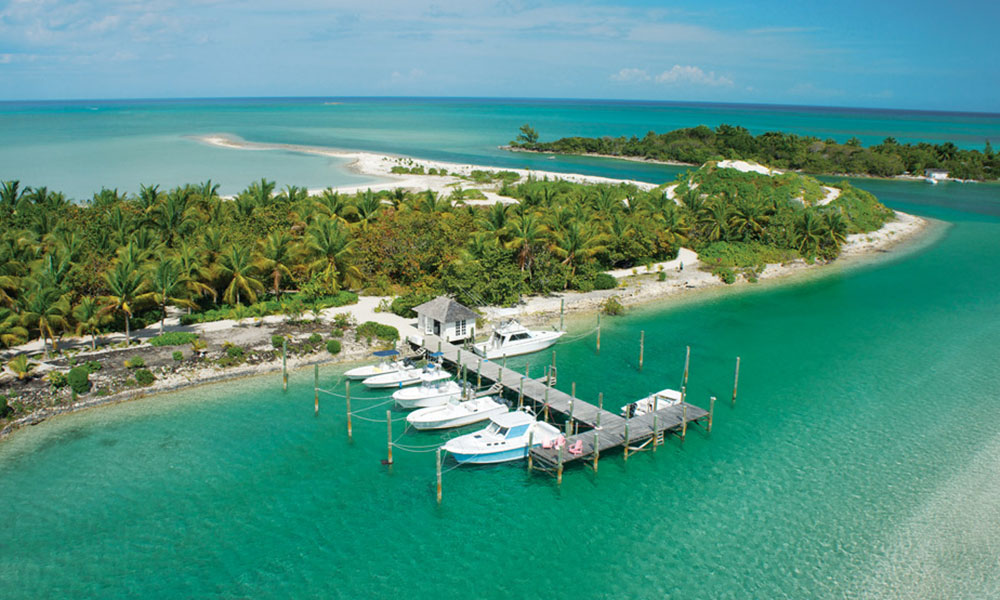 Kamalame Cay, located off the coast of Andros Island, is the epitome of the luxurious, exclusive private island experience. It features a beautiful natural environment with white sands, clear water, and colorful coral just offshore.
In this luxurious retreat, visitors can feel like they've been whisked away to an exotic island without giving up any of the comforts they're accustomed to at home. You can relax in style in one of the many beachfront villas, suites, or rooms. The place boasts exquisite architecture that integrates easily with its natural surroundings.
It's hard to find fault with the resort's restaurant, which serves gourmet meals. It only uses fresh, local ingredients.
Guests who tire of lounging in royal comfort on their own private island can satisfy their need for adventure with kayaking tours. Others may opt to hike trails and even enroll in some scuba diving classes.
This is definitely one of the best resorts in the Bahamas for adults searching for sophistication and tranquility.
Small Hope Bay Lodge, found on Andros Island, is a cozy all-inclusive resort with a welcoming atmosphere. You've found one of the best resorts in the Bahamas for adults looking for solitude and quality time with nature.
The 18 beachfront cottages, each with a view of the ocean, provide a cozy atmosphere. All the cottages have been outfitted with eco-friendly facilities to give guests that "island vacation" feeling. Moreover, each cabin is created by hand and decorated with unique pieces of furniture and artwork made in the area.
You can go on a fishing trip and nature walks, bike rides, relax in a hammock, or read a book on the lodge's unspoiled beaches.
There is also a game room and free babysitting service for kids between the ages of two and seven during meal times.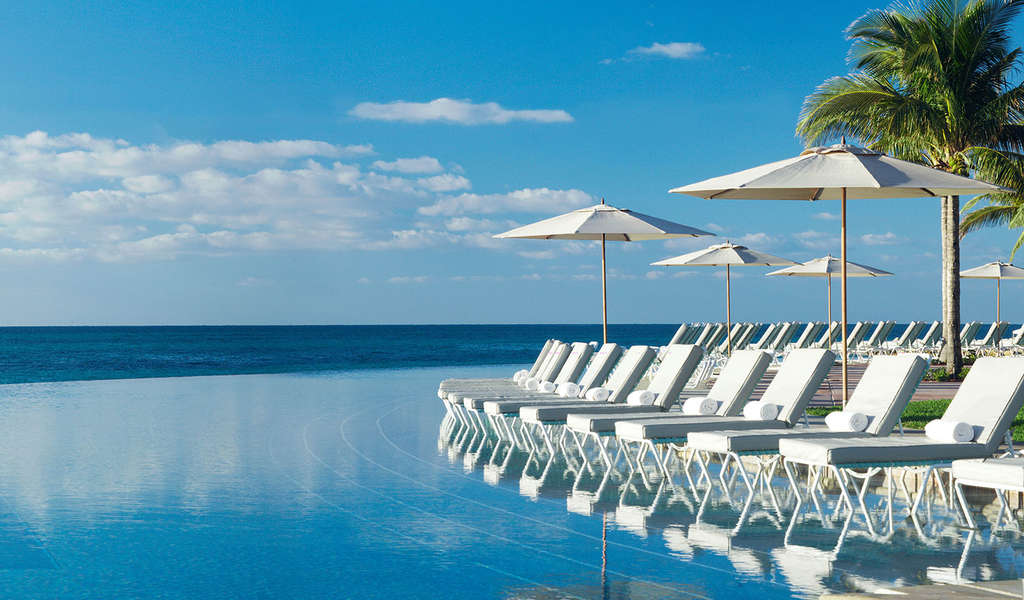 The Lighthouse Pointe at Grand Lucayan All-Inclusive Resort is one of the best resorts in the Bahamas for adults seeking a luxurious retreat in a breathtaking setting. This establishment may be found in Freeport's well-known shopping district, Williams Town.
A pristine sand beach and plenty of chaise lounges and umbrellas make this one of the top hotels in the area. This all-inclusive resort features a golf course with 18 holes, a terrace, two outdoor swimming pools, and a poolside bar.
The resort's golf course, yoga and pilates programs, and fitness center are all available to guests at no additional cost. Furthermore, a coffee shop and two full-service restaurants can be found at this all-inclusive adult resort.
Final Thoughts
There are many resorts to choose from in the Bahamas, so picking the right one can be difficult. However, if you stay at one of these best resorts in the Bahamas, catered especially to adults, you're guaranteed a once-in-a-lifetime experience. The island is home to a wide variety of high-end hotels that can meet the needs of any traveler.
You can spend your days in the Bahamas doing everything from lounging on the beach with a loved one, family, or friends to trying out a new water activity in the ocean.