The Turks and Caicos Islands have some of the most beautiful beaches in the West Indies, with crystal clear water and soft, white sand. For this reason, many travelers look for the best resorts in Turks and Caicos online.
If you like to go snorkeling or scuba diving, this is the perfect place to go. In addition, it is home to the second biggest barrier reef in the Atlantic and numerous smaller bay and bank reefs.
Listed here are some of Turks and Caicos' best resorts. Here's wishing you a fantastic and exciting trip to the Caribbean.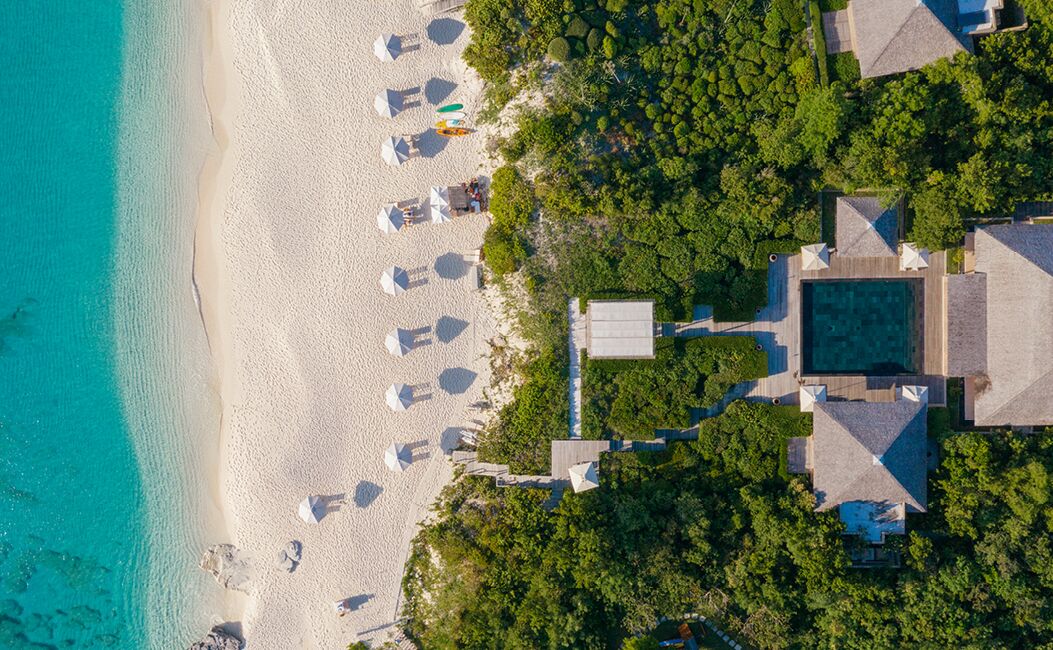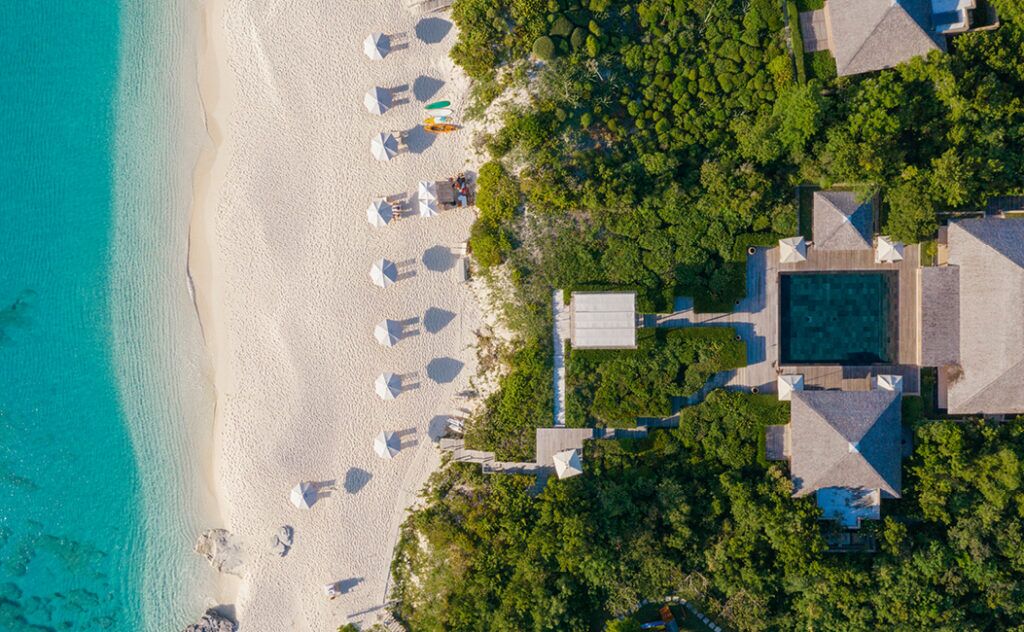 Travelers can find Amanyara on the peaceful outskirts of an 18,000-acre nature reserve. It has plush tropical pavilions and villas looking out over a half-mile of white sand beaches and the turquoise waters of North West Point Marine National Park.
Considered to be one of the best resorts in Turks and Caicos, Amanyara is a haven for travelers of all ages. The resort is an excellent spot to unwind and recharge. In addition, you can do many land and water adventures.
Amanyara's villas have sleek black infinity pools and an unmatched level of seclusion. Furthermore, it has square footage and a butler service. On top of that, the pavilions at Amanyara showcase the region's unique natural beauty. The pavilions also provide an ideal combination of indoor and outdoor space.
Moreover, the resort has access to a stretch of beach that is widely considered to be among the world's most spectacular despite being only half a mile long.
Besides the lack of palm trees, the resort's beach is nearly as beautiful as its Maldives and Seychelles cousins. Since the resort faces west, guests have an excellent view when the sun sets over the ocean. Hence, providing a perfect romantic evening for couples looking to unwind.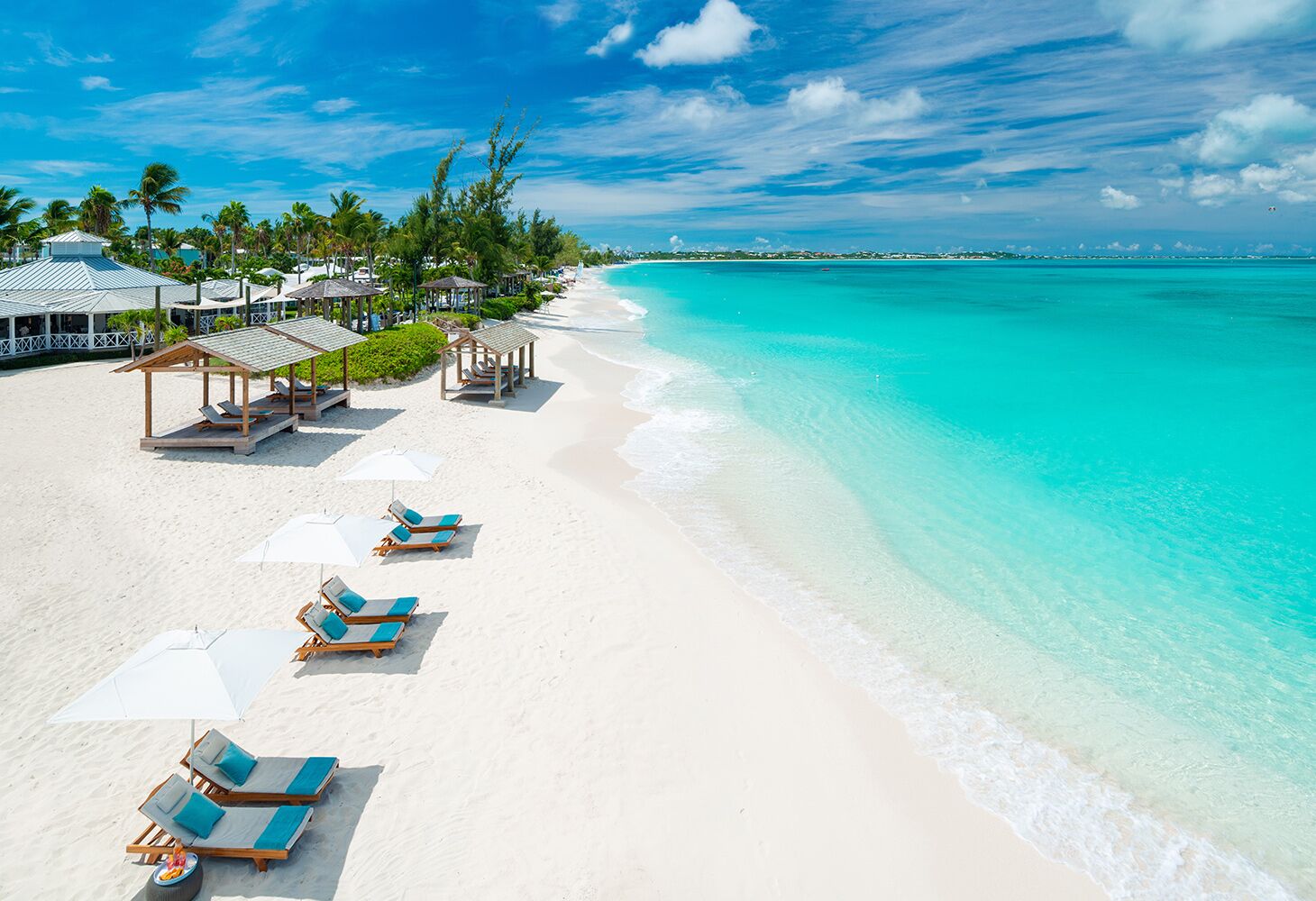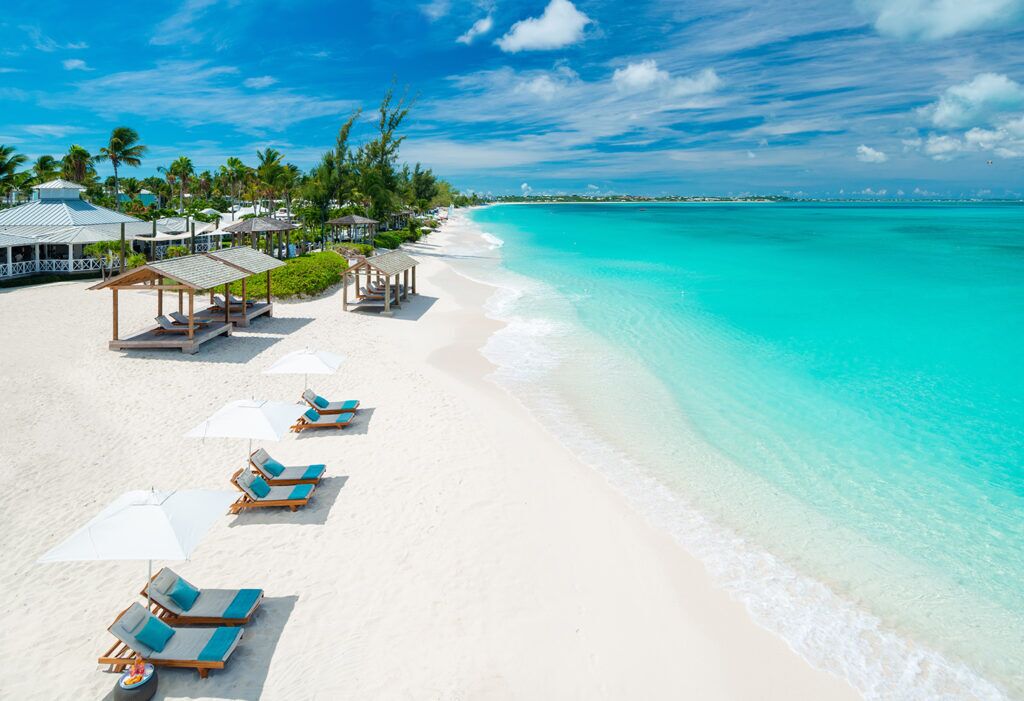 Beaches Turks & Caicos is a natural island hideaway located 12 miles from the world's best beach. Gordon "Butch" Stewart, the founder of Sandals, conceived the resort's idea.
It's easy to see why Beaches Turks & Caicos is one of the best resorts in the region. It has abundant land and water activities, luxurious rooms, and suites. Moreover, it boasts gourmet dining at 21 different restaurants.
Plus, there are exciting family-friendly activities, such as the Sesame Street stage (showing great beach parties) and the Caribbean's most thrilling waterpark.
The resort's five exquisite villages also bring the culture and design of places like Italy, the Key West, France, and the Caribbean. Indeed, this resort truly does offer something entertaining for every visitor.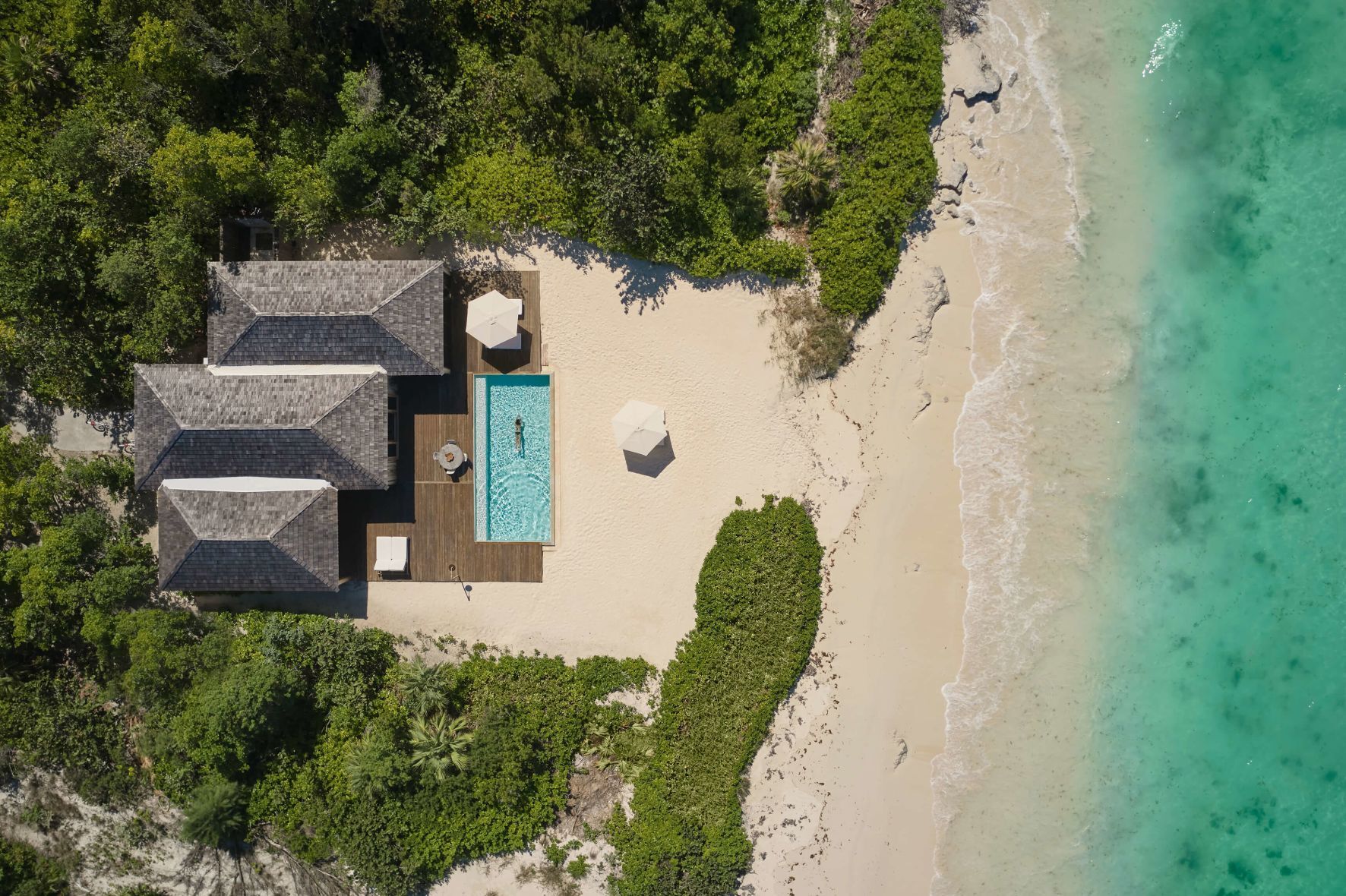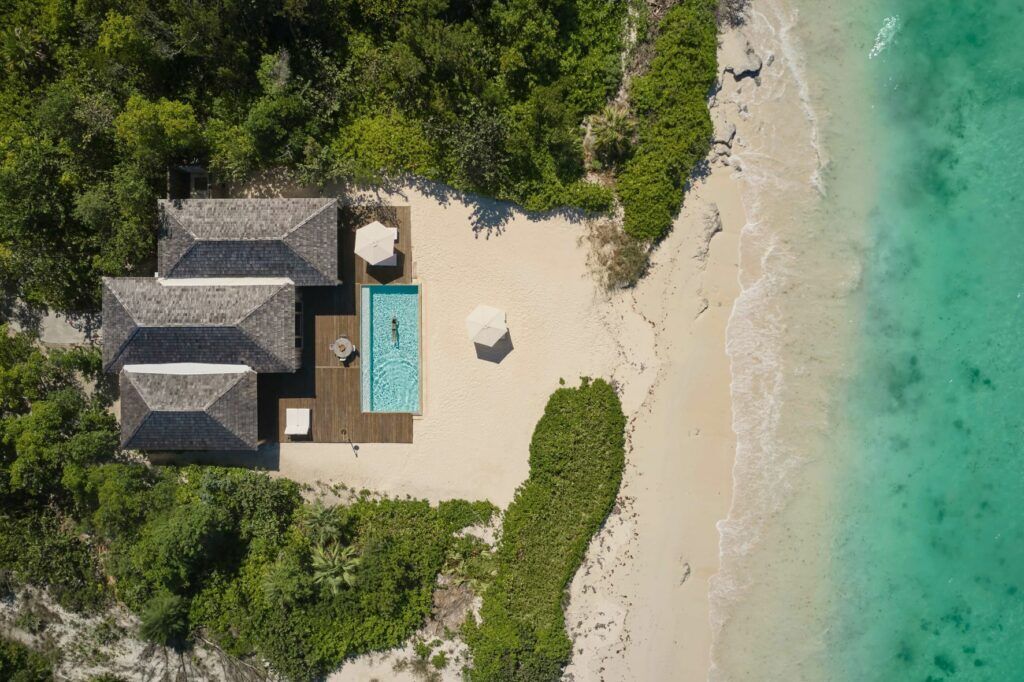 With its four miles of pristine white sand, tranquil beach homes, and spacious, sun-drenched private apartments, this award-winning private island resort in the Turks and Caicos is a luxurious retreat.
COMO Parrot Cay is just a 50-minute transfer from the Providenciales airport. It boasts beach bungalows, villas, and multi-room residences with private pools. In addition, guests can go on a driving excursion around North Caicos or sail around the island.
The resort's cuisine is rooted in the bounty of the Caribbean's seafood. At the Lotus restaurant by the pool, you can have some light Caribbean fare during the day and some modern Asian cuisine at night. On the other hand, the resort's Terrace restaurant serves up cutting-edge Italian fare.
This is one of the best resorts in Turks and Caicos if you want to relax on beautiful white sand beaches. Shambhala Retreat's treatments are excellent. Guests may wish to stay in the spa rather than rest on the beach.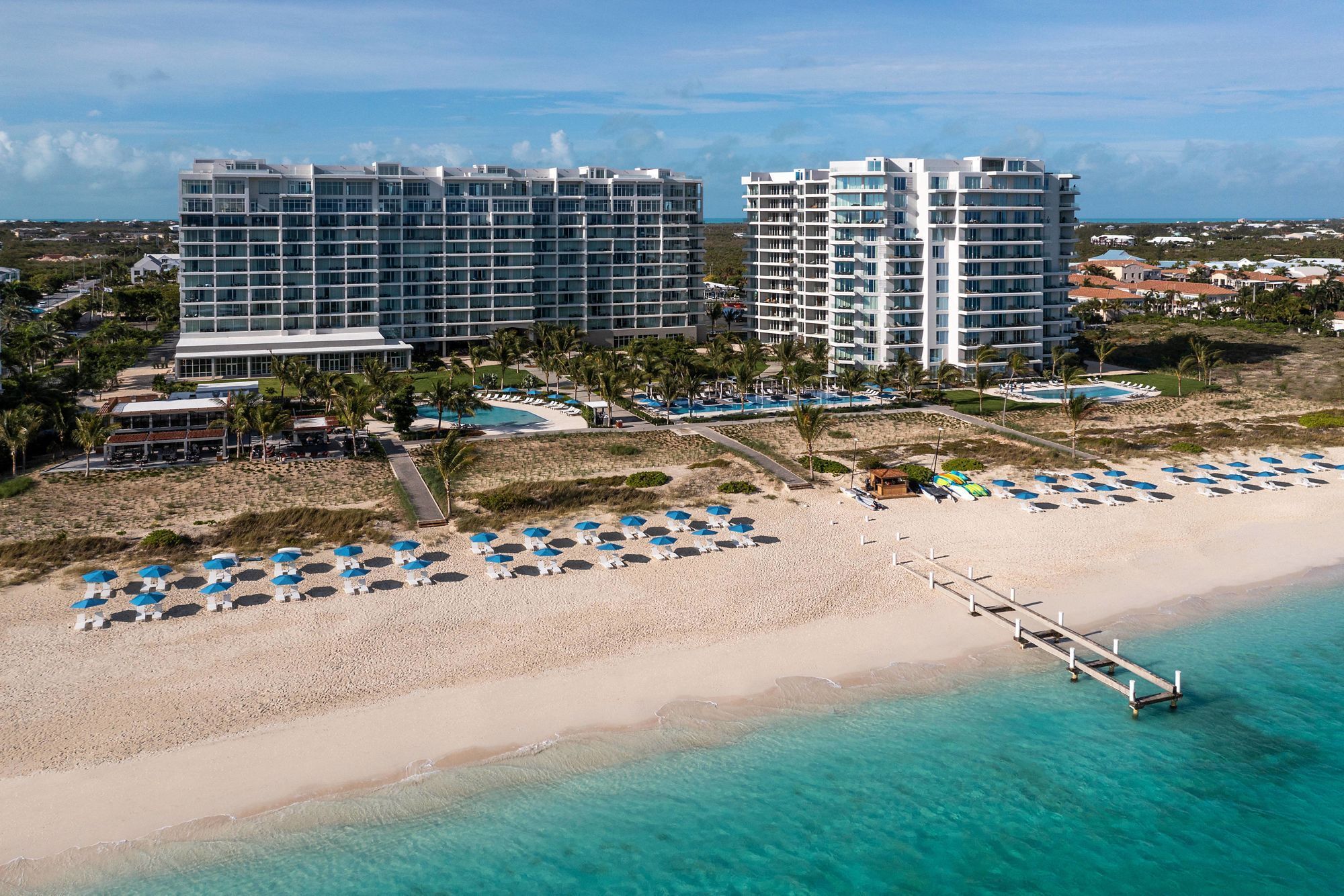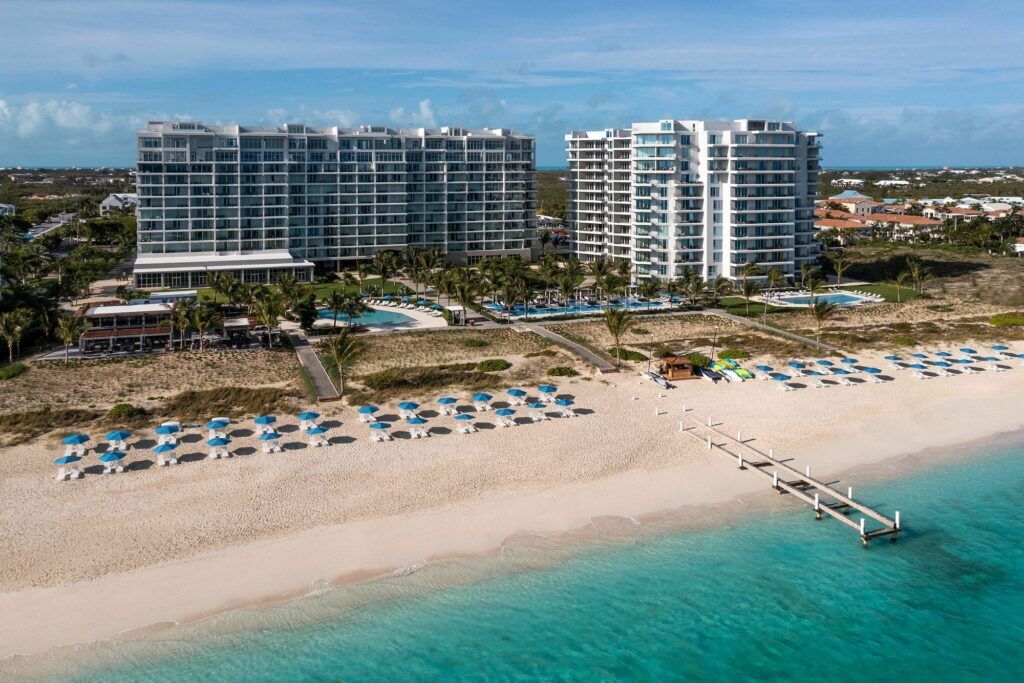 The Ritz-Carlton, Turks & Caicos was built with Grace Bay's pristine landscape in mind. It has lavishly furnished suites and guest rooms. Moreover, it has fine dining, ample event space, and spa services with a local flavor.
It also has 27 ocean-view rooms, a recreation pool, an adults-only pool, and private cabanas. Hence, it is ideal for romantic getaways, family vacations, weddings, and business conferences.
The resort also features various eating options and a spa with cutting-edge amenities. The high-end casino has all the newest slot machines and table games, so guests may pass the time playing for fun.
With its prime location on Grace Bay's pristine white sands, Ritz-Carlton has earned a reputation as one of the best resorts in Turks and Caicos.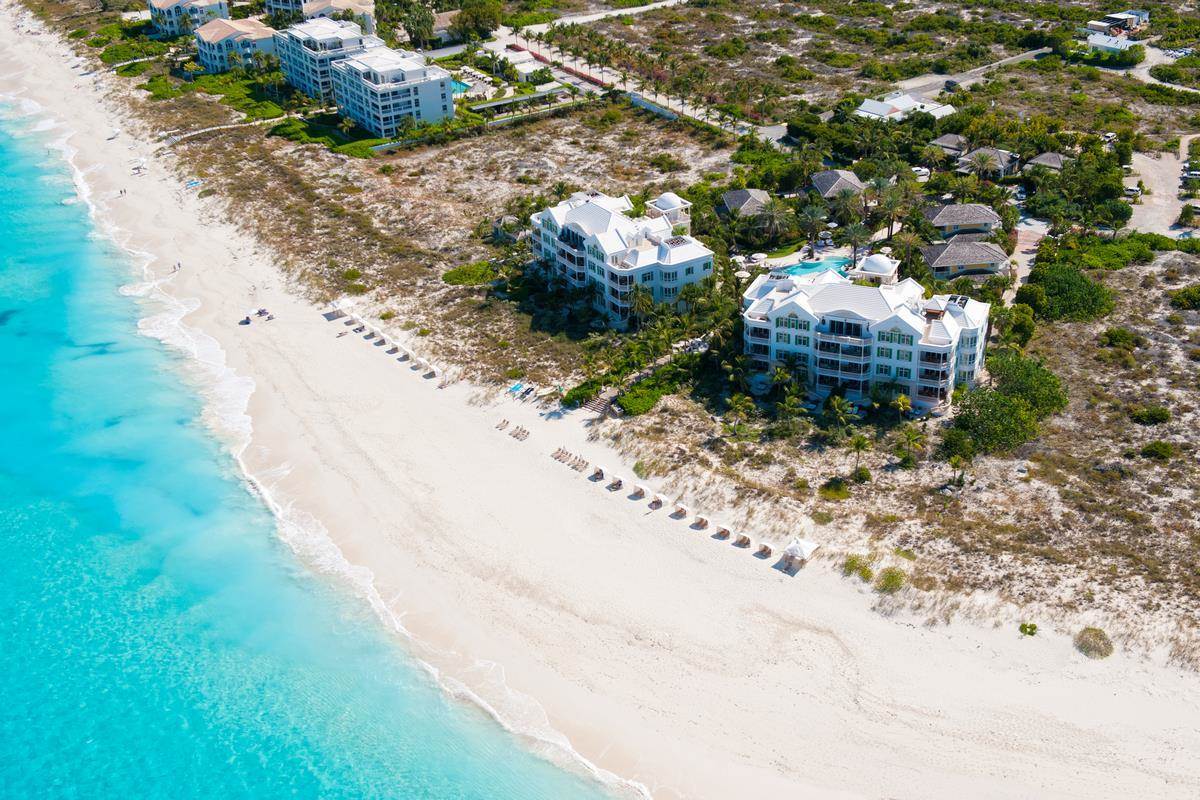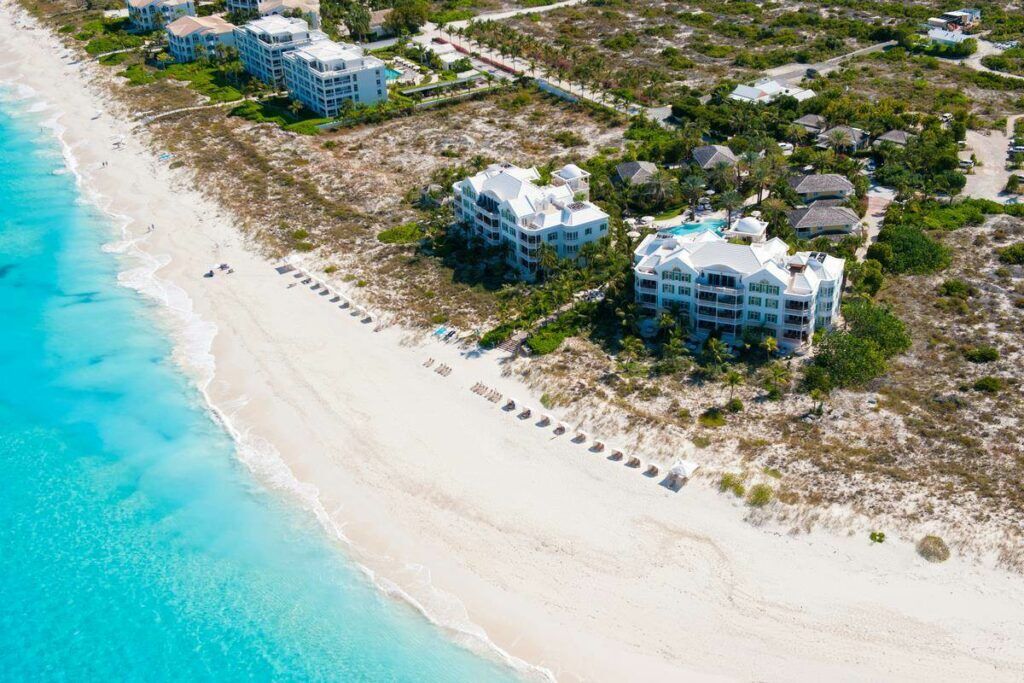 Located on Grace Bay's twelve-mile stretch of unspoiled beach, this cozy boutique hotel was inspired by the architecture of the West Indies.
Caribbean romance and luxury abound in this picture-perfect cottage community. Point Grace is a tranquil haven for the well-heeled, where they may enjoy alfresco eating and relax by the pool.
Guests can see postcard-perfect scenery from the windows of each room at Point Grace. It is definitely a luxurious retreat where you can unwind and get pampered.
The rooms feature microwaves and refrigerators. Thus, you can make snacks on your own, but you'll want to eat at one of the hotel's restaurants for your main meals. You can choose from the two restaurants within the hotel. Moreover, there is a free breakfast that you can enjoy.
Point Grace Resort & Spa is a resort that exudes timeless elegance. The property has a lot of white fretwork, dark polished wood, and window shutters. This place is truly one of the best resorts in Turks and Caicos, where you can forget all the worries of a normal life.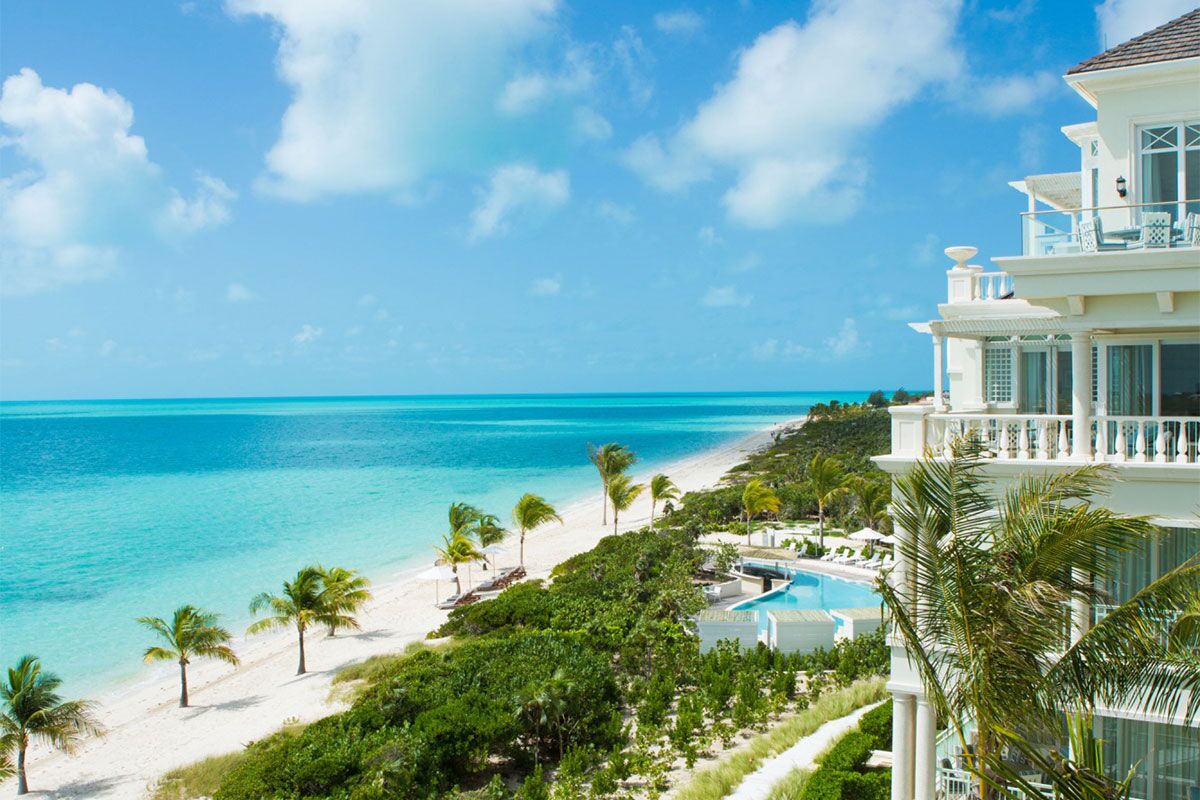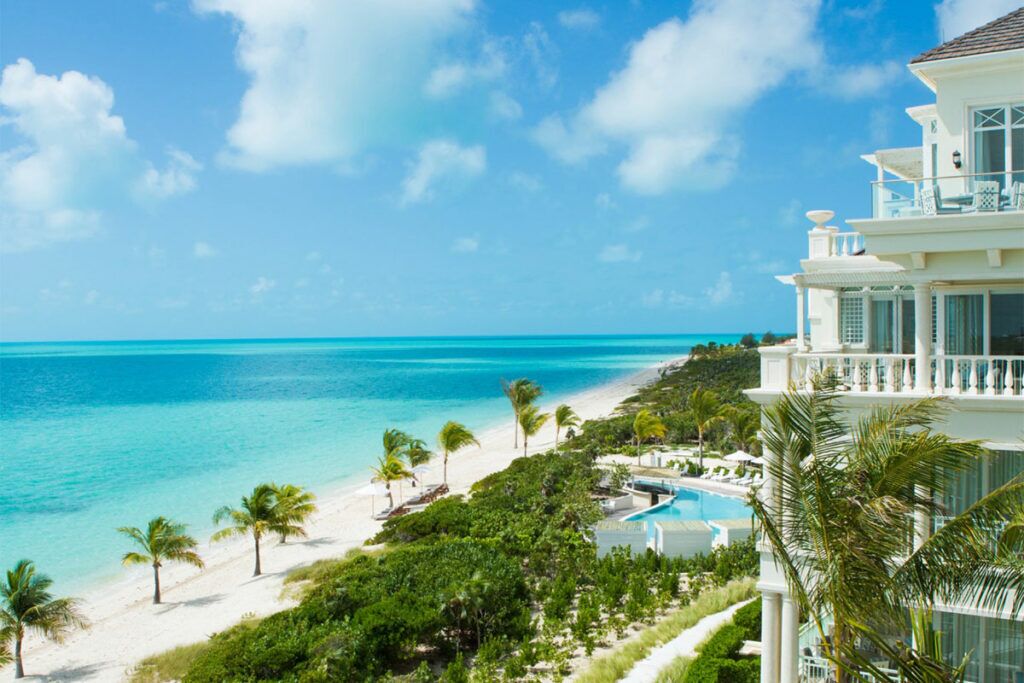 One of the best resorts in Turks and Caicos, The Shore Club offers an exclusive experience. Long Bay Beach, which is the most coveted stretch of Providenciales, is a beautiful, private beach just a few minutes from the heart of Provo.
The resort is more than paradise. Visitors will enjoy the decadent spa and three restaurants. In addition, the resort has four pools, magnificent rooms, and breathtaking views.
The Shore Club has a classic look without being too cutesy-colonial. Visitors will see the turquoise color that reflects the water and sky beyond the property's enormous windows.
Moreover, you can enjoy a dinner of Peruvian-Japanese fusion cuisine served at candlelight. After that, you can swim in one of the four unique pools lit up by the moon.
In addition, you also relax in one of the 32 island-themed, multi-bedroom suites, each of which has its own balcony and stunning ocean views.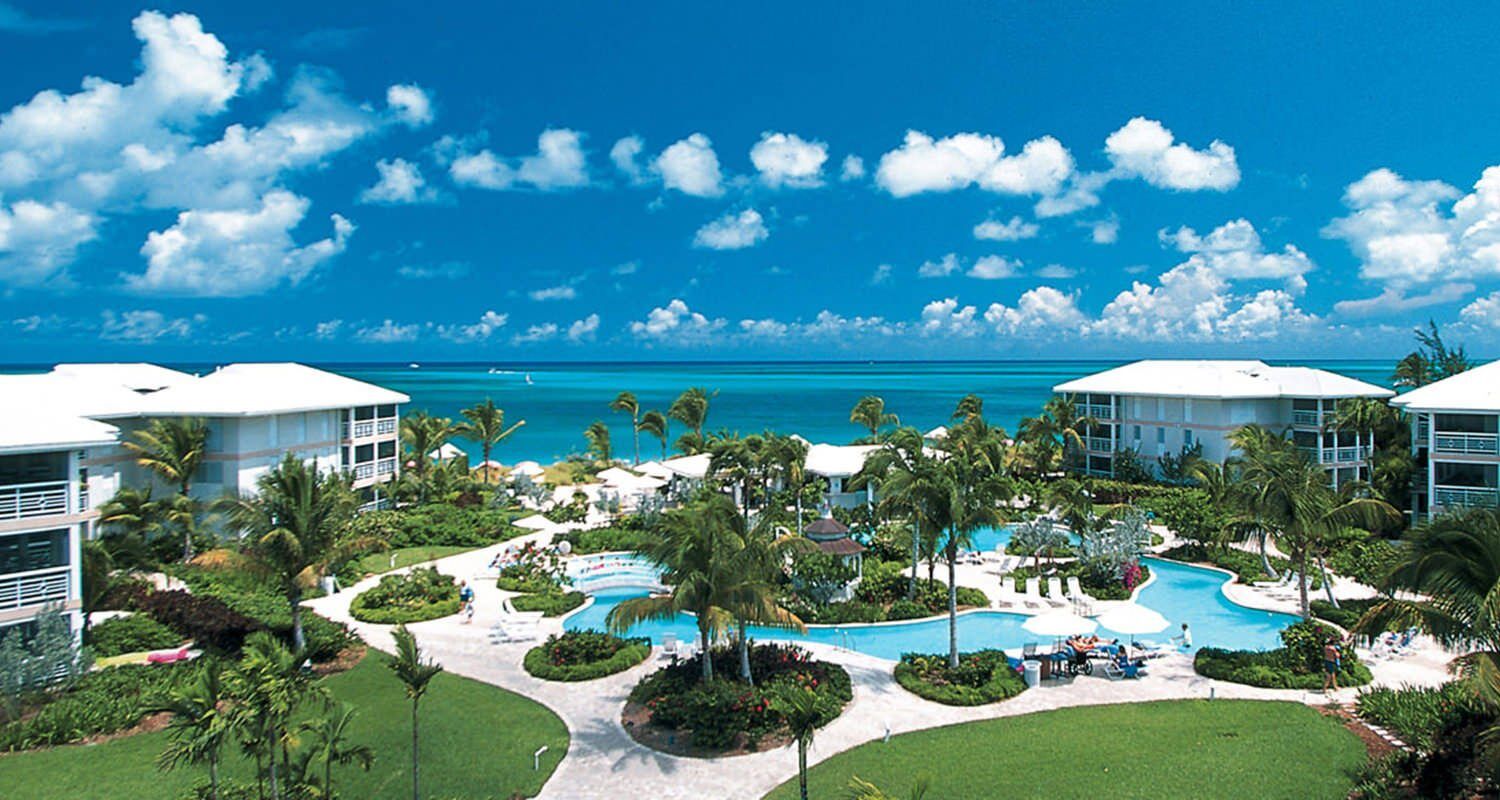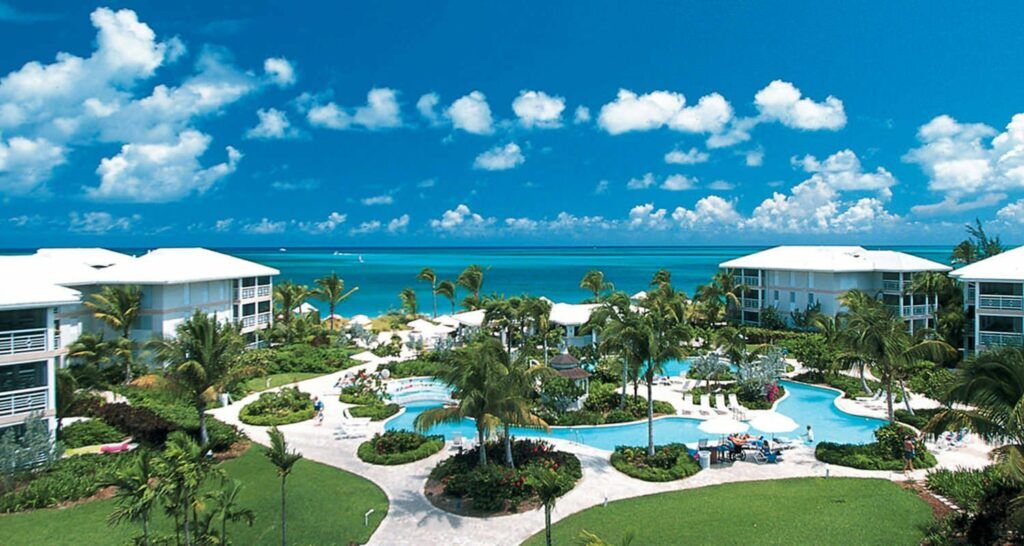 Located in a convenient part of Grace Bay and with a wide variety of services, Ocean Club West is a classic beachfront resort. It's a high-end resort that stimulates the senses and invites visitors to join in the exciting action.
Any resort guest can utilize the facilities at the other, and there is a free shuttle between the two properties. Furthermore, there is also a spa, a concierge desk, tennis courts, a fitness facility, and a business center on-site.
Lastly, there is Solana. Located directly on the beach, it is one of the many reasons Ocean Club West is one of the best resorts in Turks & Caicos.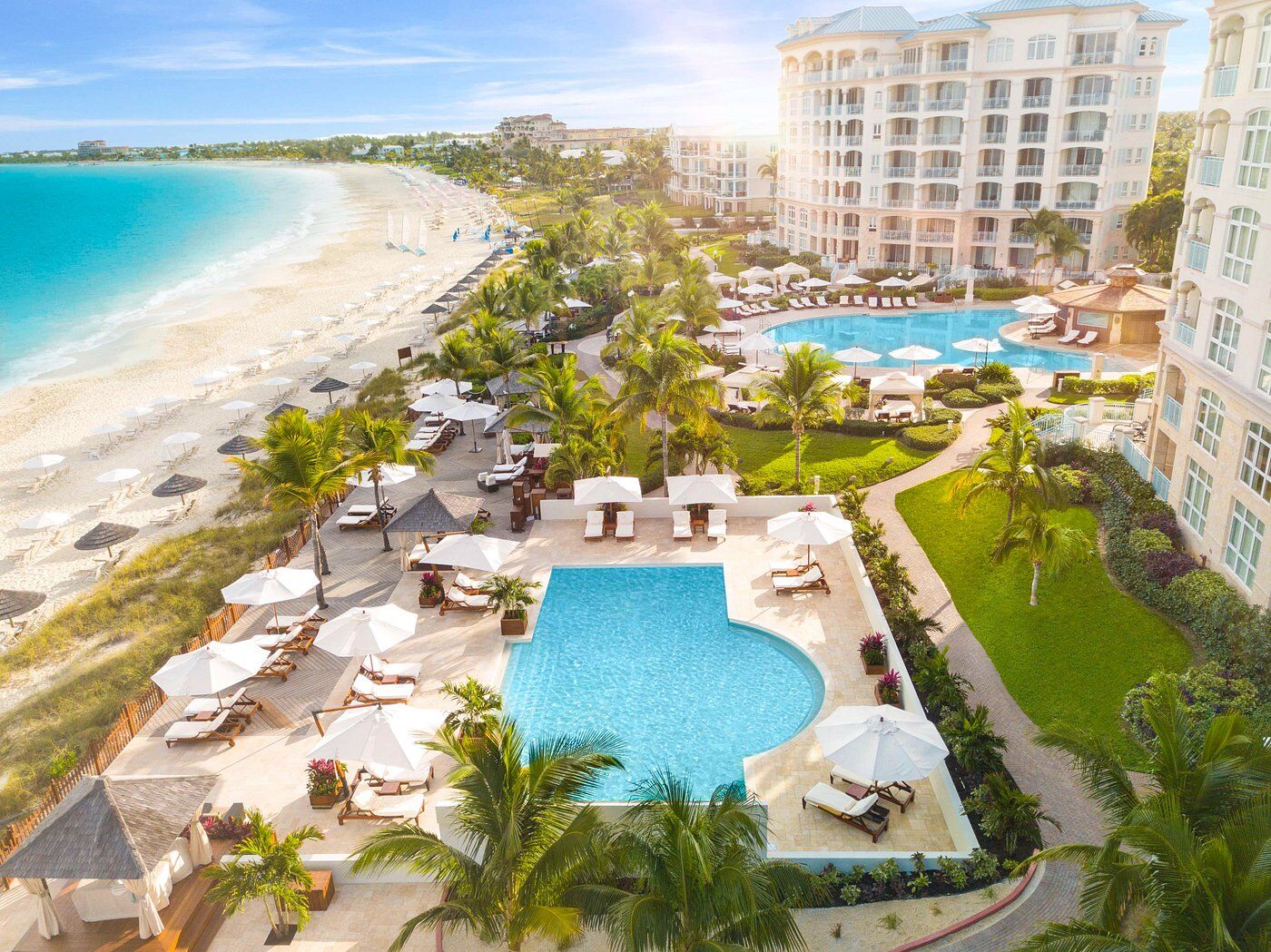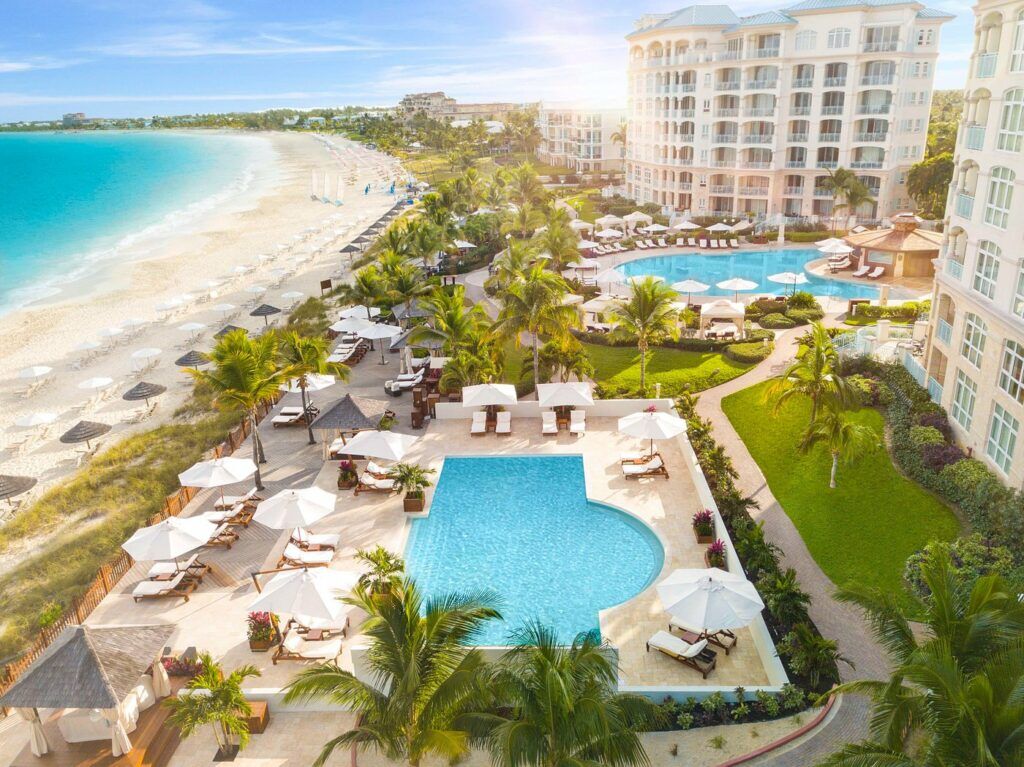 The Seven Stars Resort in the Turks and Caicos Islands is a haven of island hospitality, luxury, and first-rate services. It serves as the beachfront centerpiece of Grace Bay.
Visitors can get into the swing of things on the island with the resort's white-glove service, five-star cuisine, and a plethora of water sports.
This 115-room beachfront resort offers luxurious suites that you can afford. Moreover, it boasts superior service and an abundance of amenities.
It has three restaurants, a spa, a kids' club, and a heated saltwater pool. Plus, there is a 24-hour fitness facility and a large stretch of beachfront.
In addition, the resort's restaurant, Seven, serves up meals like stone crab ravioli. The food is always cooked with fresh ingredients reminiscent of the Caribbean.
Private beachfront dinner is also available, served by your own butler and set to your own music. You'll definitely feel relaxed and at home. The staff serves with a friendly and accommodating attitude. They also go out of their way to learn and use the guests' names.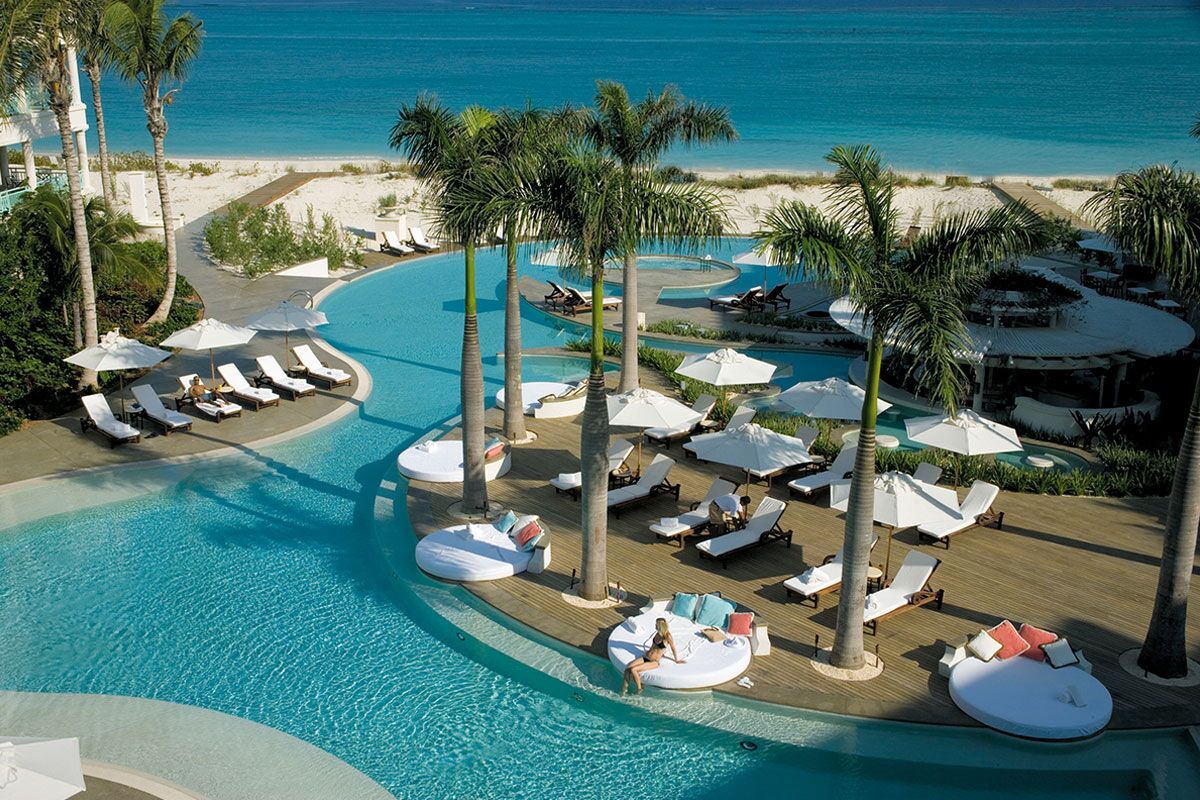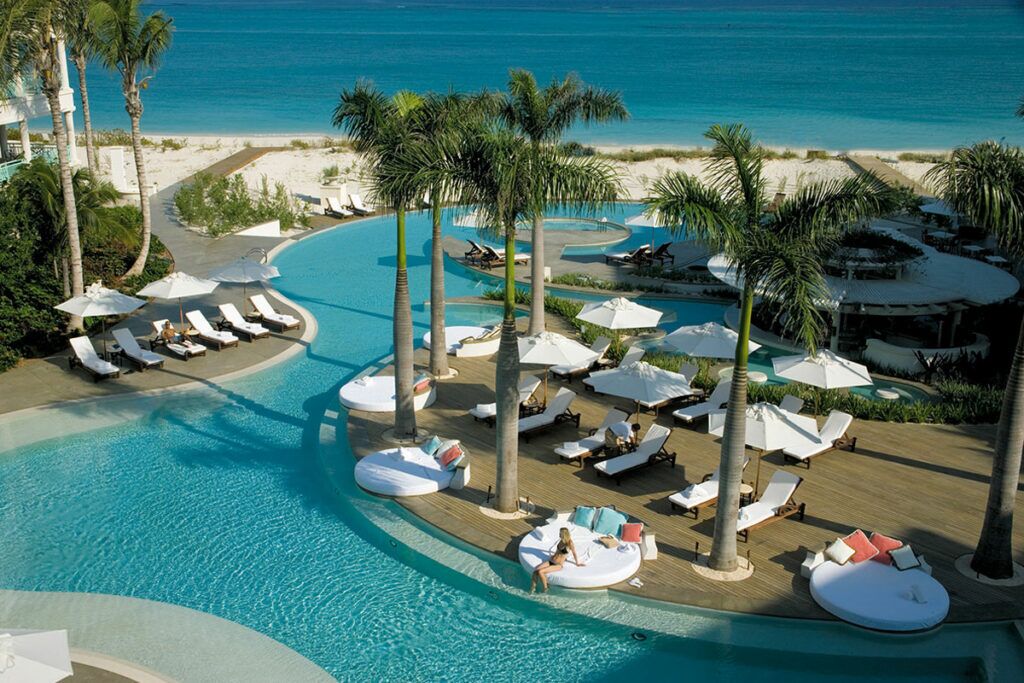 Built on 12 lush acres on the shores of Grace Bay, The Palms Turks and Caicos is a luxurious resort with 72 spacious suites. Lush accommodations, including a spa and an infinity pool, make this one of the best resorts in Turks and Caicos. You can surely unwind and recharge in peace and quiet.
The resort has a great staff, beautiful grounds, gourmet restaurants, and unique shops. The rooms look out over the beach or the pool and always have fresh, white sheets.
Moreover, in the Penthouse Suite, which has three bedrooms, there is a separate outside shower for use after a day at the beach to wash away the salt and sand.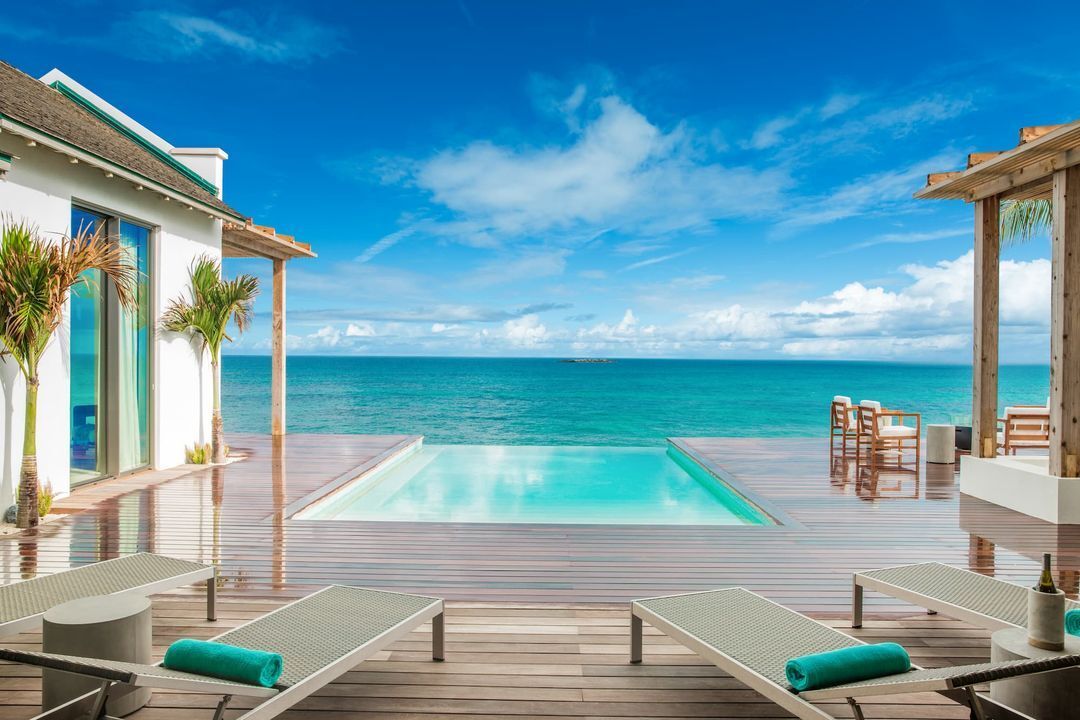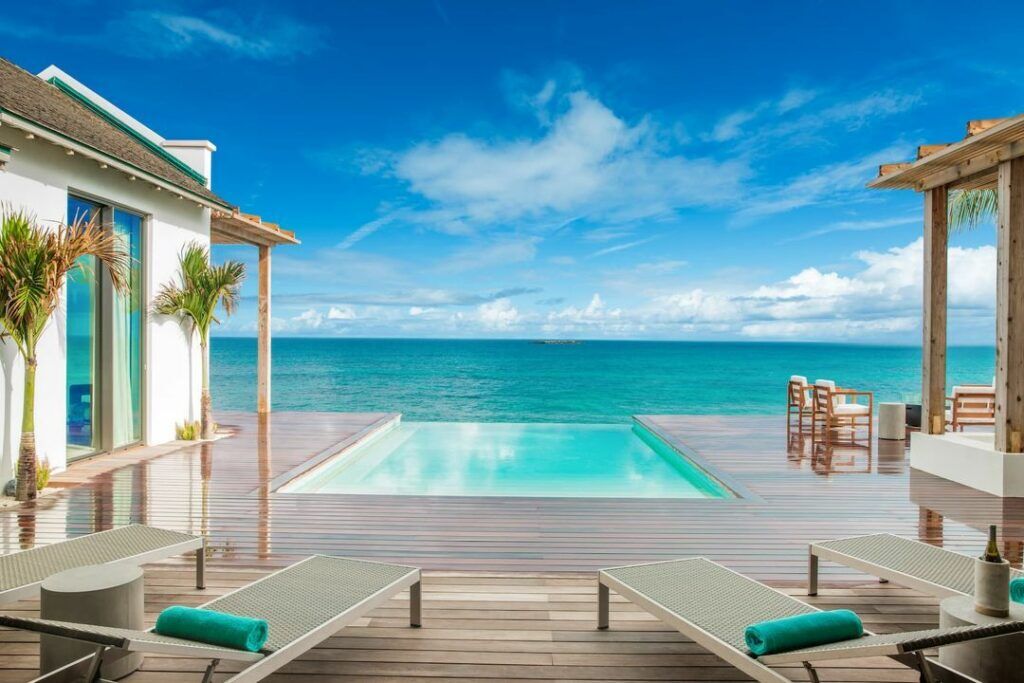 Ambergris Cay is a privately owned island located in the southeastern part of the Turks and Caicos Islands group, near the internationally renowned Caicos Banks.
When Ambergris Cay first opened in 2019, it was a residential neighborhood for wealthy individuals. It's widely regarded as among the best resorts in Turks and Caicos.
Over 1,100 acres of primarily undeveloped terrain await the discovery of privileged visitors looking for a private, luxurious retreat. Moreover, there are 10 suites and 7 villas available for rent on an all-inclusive basis, creating the atmosphere of a high-end boutique hotel.
You can choose from a wide range of privately owned 3- to 6-bedroom apartments and luxury villas, including beachfront pool suites with heated plunge pools.
In addition to ten coastal resort suites and twenty villas, the unspoiled island also features a private pool, bicycles, and golf carts.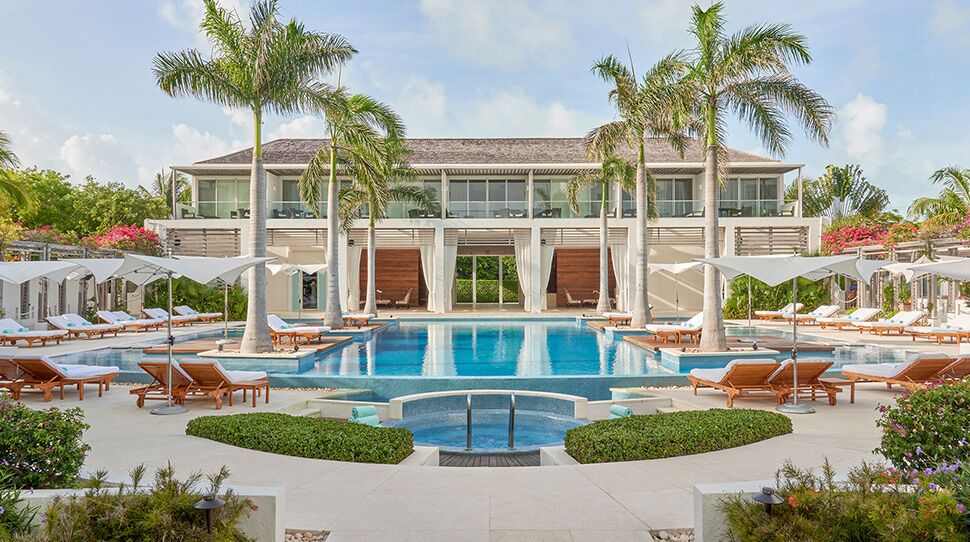 The newly remodeled Wymara Resort and Villas is a shining example of contemporary luxury and is widely considered among the best resorts in Turks and Caicos. It's a little resort hidden among the sand dunes of Grace Bay on Providenciales.
Eighty-four of the hotel's 91 rooms have direct beach access, and all have plush Frette linens and rain-head showers with glass doors.
In addition, guests can use the organically certified spa. There is also a 24-hour fitness facility and two distinctive restaurants beyond the open-air lobby.
Guests can enjoy the seven brand-new villas within a 10-minute drive of the resort. You can see the villas on a cliff overlooking the ocean, not far above the calm waters of Turtle Tail.
On-site amenities like a bar and two regional fare restaurants encourage extended stays. In addition, there is a private Sports Club where you can use facilities including a swimming pool, tennis court, outdoor game area, and fitness center.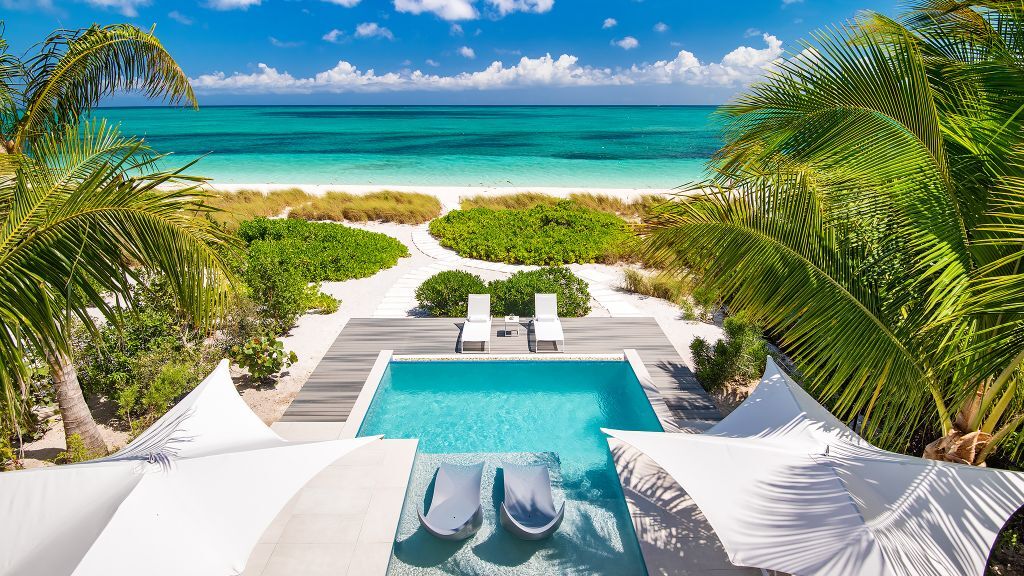 Grace Bay Club, widely regarded as one of the best resorts in Turks and Caicos, provides its discerning guests with unique lodging options. The resort has villa suites, an adults-only hotel, and an exclusive resort.
Infiniti Restaurant & Bar, located directly on the beach, serves delicious, locally sourced dishes. Samples are warm South Caicos lobster salad with shaved carrots, crispy basil, and a Mahi Mahi carpaccio with a dash of jalapeno.
Although they target different customers, they share some amenities, including proximity to the beach and a dedicated concierge team.
Final Thoughts
Turks and Caicos is the ideal Caribbean escape and is the epitome of the word "paradise." The waters around the islands have a brilliant turquoise color. Start planning for your next trip right now, and stay at one of the best resorts Turks and Caicos has to offer. You will have a wonderful time in this idyllic location, rich with untouched beaches and luxurious resorts.