A trip to the Caribbean is inviting all year round. However, it's particularly appealing during the winter when the temperatures drop and the snow starts to fall.
If you're itching for a Caribbean vacation, family trip, or romatic Caribbean escape but haven't had a chance to renew your passport (or don't have one at all), you're in luck.  
For travelers coming from the United States, there are several Caribbean places to visit without a passport. Below are some of the best ones to add to your travel itinerary.
Puerto Rico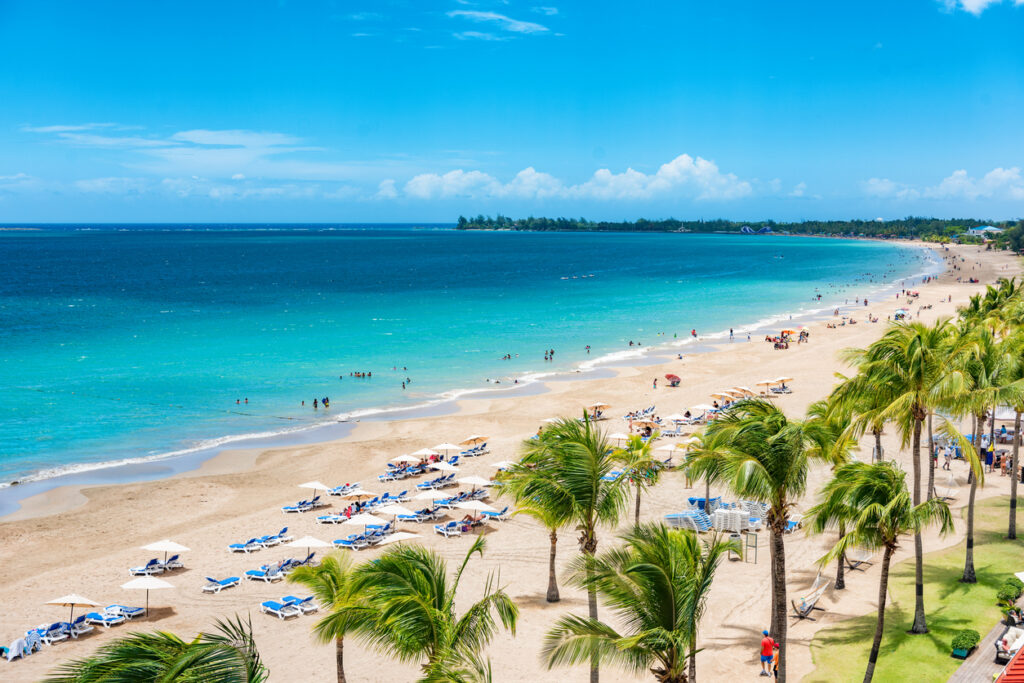 Puerto Rico is an unincorporated US territory and a favored Caribbean travel destination. From its capital city of San Juan to the tropical rainforest El Yunque, Puerto Rico offers a wide range of options for solo travelers of all ages.
Best Way to Get to Puerto Rico
Every day, multiple nonstop flights transport travelers to Puerto Rico from all over the United States.
Regardless of where you live, you can likely find an affordable flight to Puerto Rico, especially if you travel via American Airlines, which operates the most flights to the island.
Puerto Rico is also connected to the US Virgin Islands via ferry, so you could island hop if you wanted to see more during your Caribbean vacation.
Things to Do in Puerto Rico
Whether you prefer to relax on the beach or soak up the island's history, Puerto Rico offers plenty of activities and attractions, including the following:
Places to Stay in Puerto Rico
Looking for somewhere to stay during your visit? Here are some popular hotels and resorts to consider:
---
St. Croix, US Virgin Islands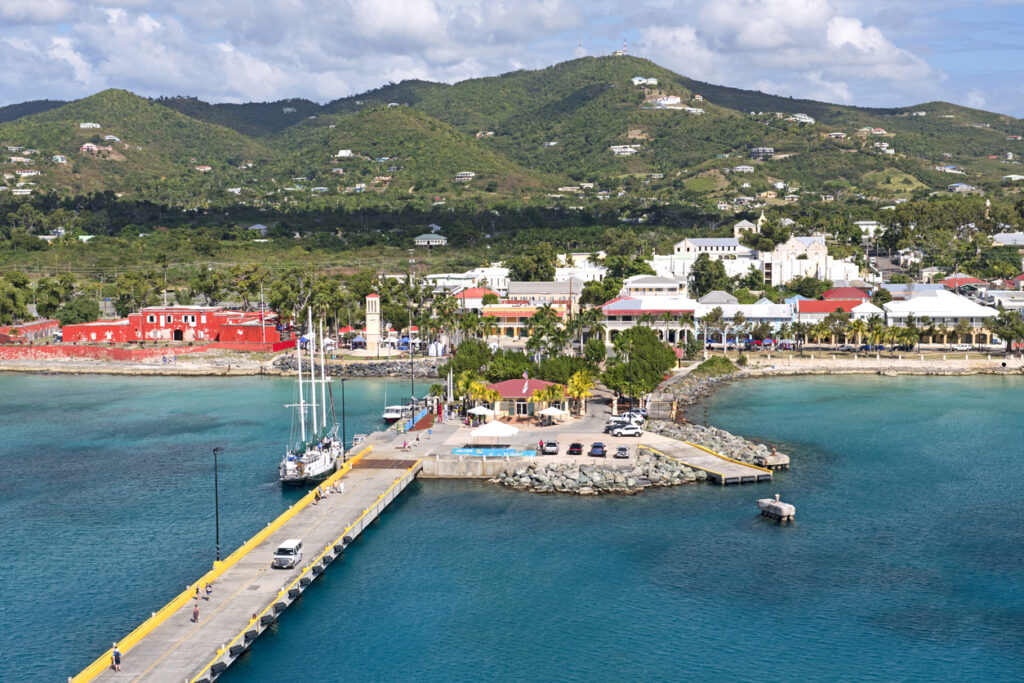 St. Croix is the largest of the US Virgin Islands. It is currently a US territory, but Spain, the Netherlands, England, France, and Denmark have previously occupied it.
St. Croix is known for its laid-back vibe, making it the perfect place for solo travelers who want to enjoy a relaxing Caribbean vacation.
Best Way to Get to St. Croix
Several flights take travelers to and from the US Virgin Islands — including St. Croix — each day. Many of the flights arrive from Miami, Charlotte, or via a connection from Puerto Rico or St. Thomas.
Ferries also connect St. Croix and St. Thomas, making them a viable option for island hoppers.
Things to Do in St. Croix
St. Croix is the place to go if you want to have a laid-back Caribbean vacation.
The island is home to several beautiful beaches, including Rainbow Beach, Protestant Cay, and Cane Bay. If you want to relax on the sand or participate in water sports like jet skiing and kayaking, you've got your pick of places to visit in St. Croix.
For those looking for a bit more activity, take a self-guided tour of St. George Village Botanical Garden, explore the hiking trails at Carambola Tide Pools, or visit Fort Christiansvaern.
Places to Stay in St. Croix
The following are some of the most popular hotels and resorts for visitors to St. Croix to stay:
---
St. Thomas, US Virgin Islands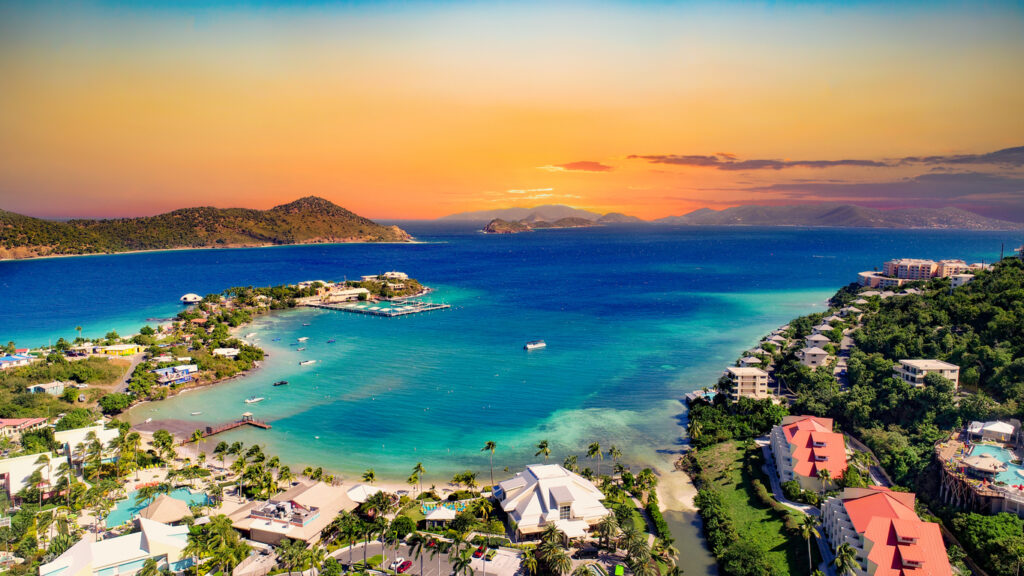 Of the US Virgin Islands, St. Thomas is the most developed. A popular cruise ship port and home of the island's capital city — Charlotte Amalie — St. Thomas welcomes hundreds of thousands of visitors, including solo travelers, every year.
Best Way to Get to St. Thomas
Several flights arrive in St. Thomas from all over the United States, including Miami, Houston, San Francisco, and New York airports. You can also get to St. Thomas easily from San Juan and St. Croix.
Things to Do in St. Thomas
Like any Caribbean Island, St. Thomas also offers numerous stunning beaches, including the following:
You can also enjoy gorgeous views from Drake's Seat and Mountain Top. If you want to take in some of the island's unique history, plan a trip to Pirates Treasure Museum, St. Thomas Synagogue, or Main Street in Charlotte Amalie.
Places to Stay in St. Thomas
Some of the best hotels and resorts in St. Thomas include:
---
St. John, US Virgin Islands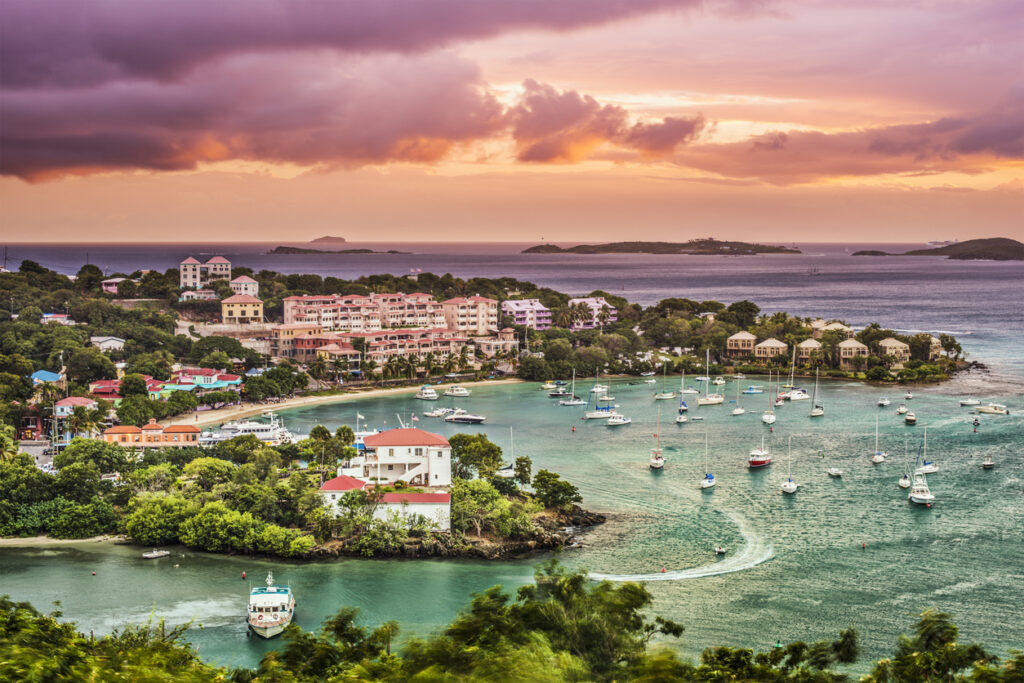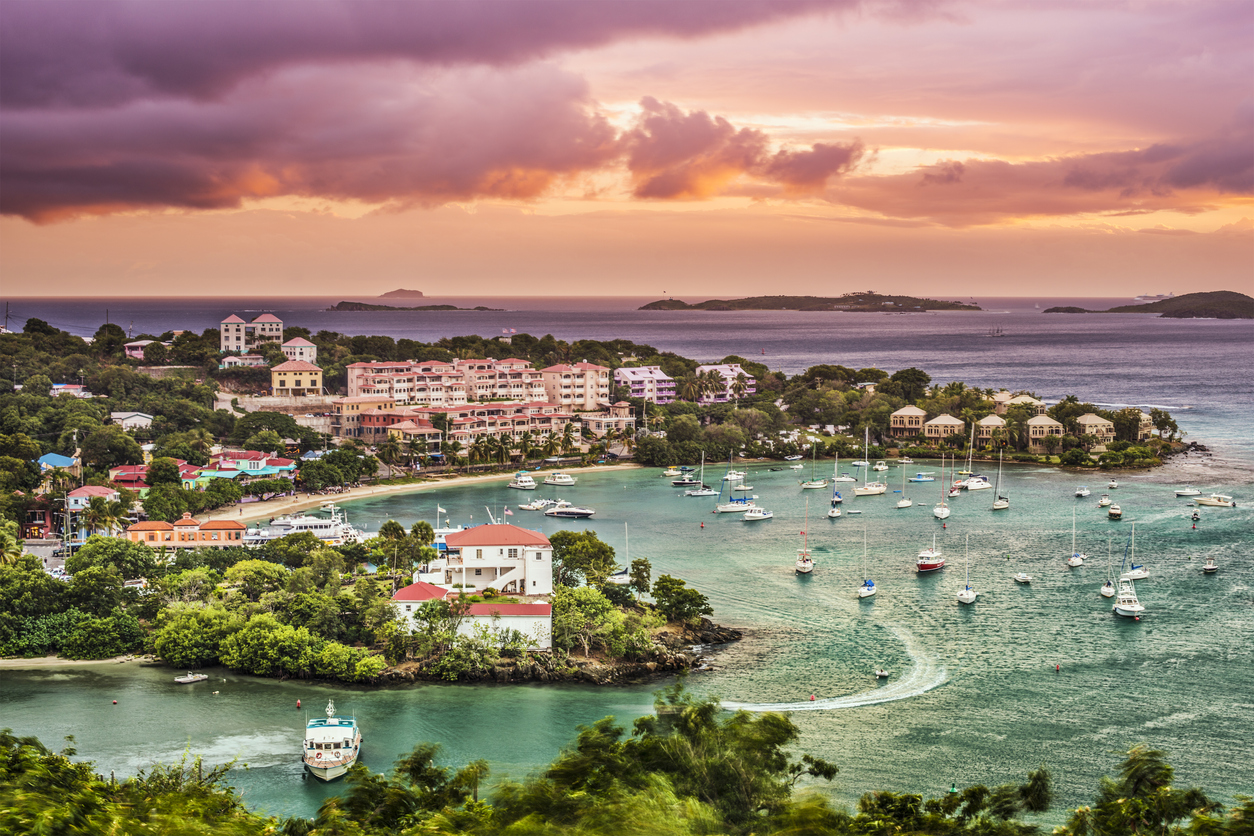 St. John is the smallest of the US Virgin Islands. However, what it lacks in size, it makes up for in protected land that provides a safe space for various plant and animal life to thrive. More than half of the island is home to Virgin Islands National Park, making it an excellent travel destination for nature lovers.
Best Way to Get to St. John
St. John is only accessible by boat (ferry, charter boat, sailboat, water taxi, etc.). The island does not have an airport; the closest one is on St. Thomas.
Things to Do in St. John
Getting to St. John might be a bit trickier compared to the other US Virgin Islands, but it's definitely worth the effort. Here are some of the best activities and attractions to check out while on the island:
Places to Stay in St. John
When you visit St. John, consider staying at one of these resorts or hotels:
---
Start Planning Your Caribbean Vacation Today
No passport, no problem. If you visit one (or all) of these Caribbean islands, you can enjoy a fun tropical vacation this winter (or any time of the year).
Are you ready to start planning your trip to the Caribbean? Check out some of our other blog posts for more solo travel tips!