Taking your new spouse to exotic honeymoon destinations is the best way to commemorate your wedding. Nevertheless, there is no surefire way to guarantee a delightful honeymoon location. There are many things to consider while planning the perfect honeymoon, which can be daunting. We've compiled a list of the 11 most exotic honeymoon destinations to make your trip unforgettable.
1. Bora Bora
Bora Bora, often called the "playground of the rich and famous," has excellent white sand beaches and tropical vegetation. Moreover, the island boasts towering volcanic peaks. Visitors have opportunities for water sports among its coral reefs. It is a great place for a honeymoon because of its stunning beaches and high-end resorts.
There is a wide variety of attractions in Bora Bora for individuals who prefer to travel throughout the island. Pofai Bay, the TV tower for views over the island's southern end, and the lagoon, Matira Beach, and Beach Park are great places to visit on a honeymoon in Bora Bora. Moreover, World War II Guns, the Musee De La Marine boat museum, the village of Anau, Terei Point, and Taihi Point are noteworthy attractions.
Bora Bora is one of the most exotic honeymoon destinations for those who value adventure. It is an ideal destination for thrill-seekers because it offers many exciting options. Snorkeling, kayaking, paddle boarding, jet skiing, aqua bicycling, and windsurfing are among the most well-liked.
2. Ticino, Switzerland
Anybody searching for the most romantic and exotic honeymoon destinations should consider visiting Ticino. Here, couples may enjoy Italy's vibrant culture (superb cuisine) and the breathtaking natural scenery for which Switzerland is renowned.
Ticino is an unforgettable destination for the romantic and the daring. The place has palm tree-lined alleys and stretches of coastline overlooking Alpine peaks.
Lugano is a well-liked tourist attraction. Situated on the banks of Lake Lugano, it is well-known for the scenic waterfront promenades that run along its coasts. You can see castles from the Middle Ages in Bellinzona, the country's capital. Moreover, you can hike to the verdant Verzasca Valley's jade waters or the peak of Mount Bre if you're an adventurous couple.
Honeymooning in Ticino is a lovely idea. The place boasts a beautiful landscape and abundant outdoor activities. What's more, Ticino has excellent dining and cafe options.
3. Harbour Island, Bahamas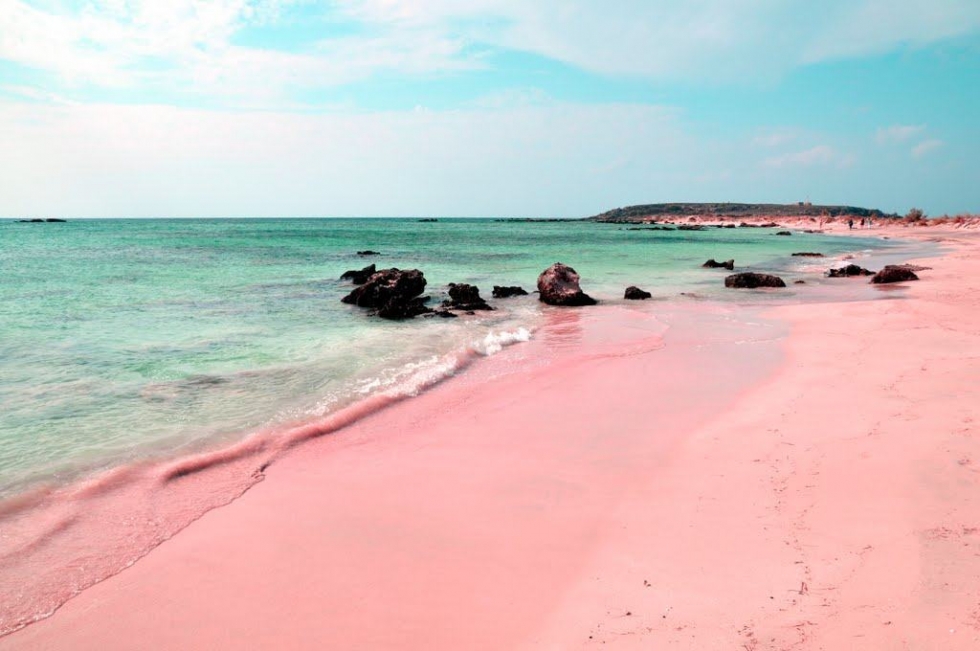 Harbour Island is one of the top exotic honeymoon destinations and a well-kept secret among seasoned visitors. A coral-pink sand beach and a relaxed, sophisticated atmosphere make this Caribbean island a hidden gem.
Although Harbour Island is only 3.5 miles long, it is a significant player in the Caribbean. Just picture kilometers of untouched pink sand beaches and quaint cottages in pastel colors. Wouldn't you want to go? There are also luxury hotels and resorts with superb services and fine dining.
Visitors get around on golf carts because Harbour Island doesn't provide automobile rentals, adding to the island's laid-back allure. In this place, you'll enjoy picture-perfect beaches. You might also extend your romantic getaway for some of the best dining in the Caribbean.
Conch salad, rock lobsters, and guava duff, a pastry dessert loaded with guava, are just a few of the local specialties you should take advantage of.
4. Seychelles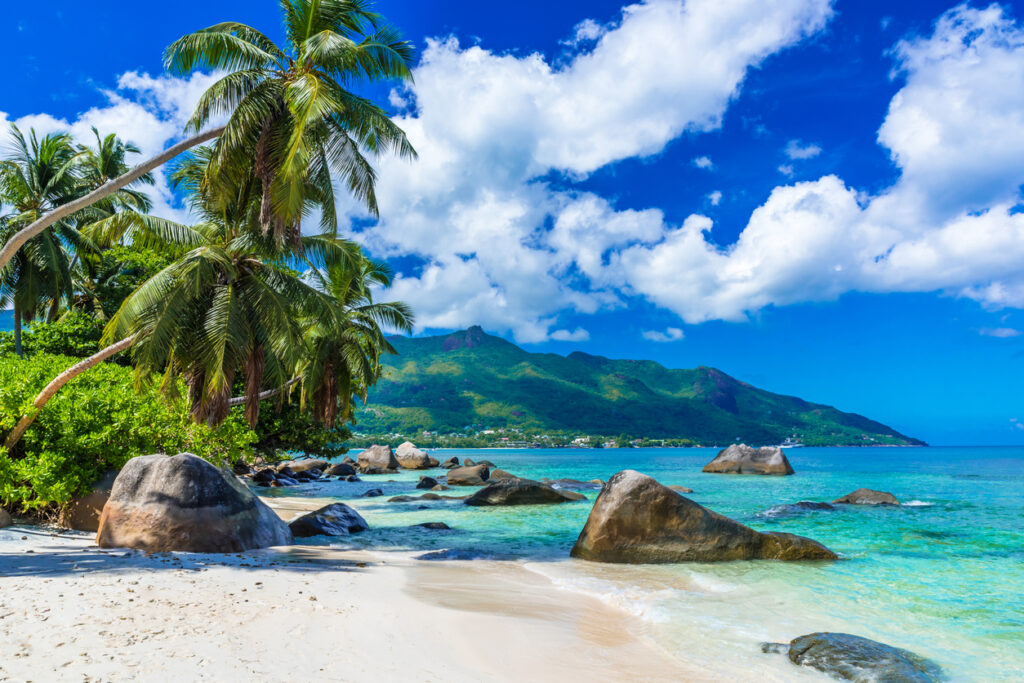 Seychelles is a place of unparalleled luxury and otherworldly charm. It is quickly becoming one of the most desirable exotic honeymoon destinations. Your new life together may begin in style on your honeymoon in Seychelles. This place has powdery white sand, crystal clear blue waters, and opulent resorts and hotels.
It is a perfect honeymoon destination because it has everything a couple could request. Beautiful beaches, exotic food, friendly locals, and a lively carnival atmosphere are all within your reach.
This place is out of the way, making it unique, rare, and pricey. You can only access some hotels and islands via boats or helicopters. Even if it costs a lot, it's money well spent.
Snorkeling and scuba diving in Seychelles lets you observe marine life, such as sea turtles, fish, and coral reefs. Lastly, one of the most common activities for newlyweds at this exotic location is visiting nearby islands.
5. Kyoto, Japan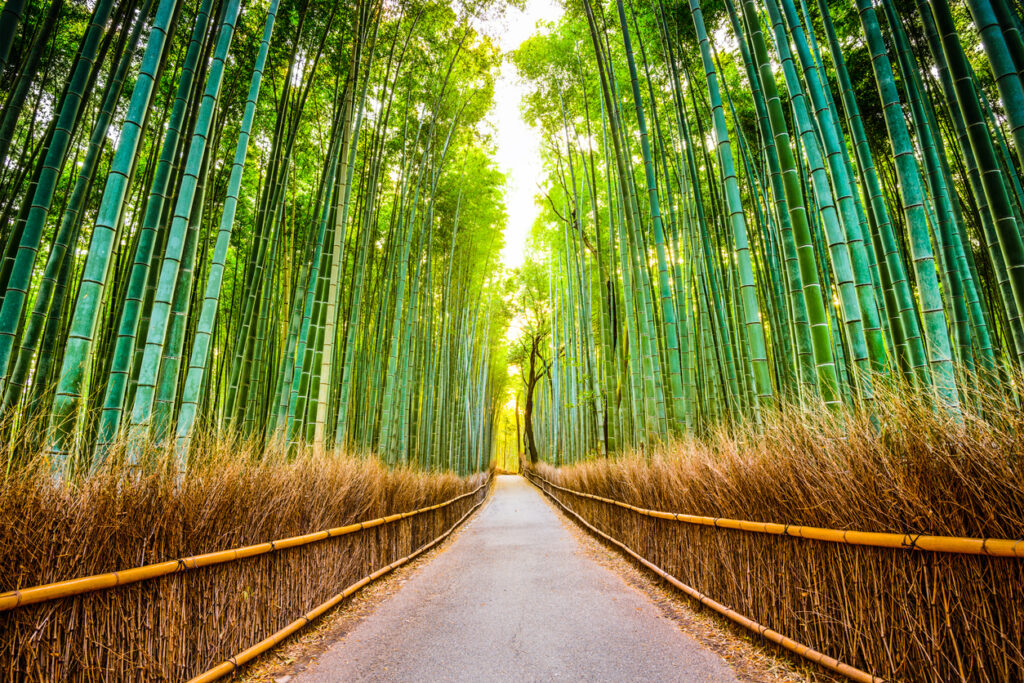 The city of Kyoto has a reputation for being romantic and tranquil. Honeymooners in search of a peaceful, exotic getaway would love this spot. It's ideal for romantic getaways because of its many secluded eateries and charming alleyways. Moreover, there are luxurious hotels and thousands of tranquil parks and temples.
Kyoto, the former capital of Japan, is the place to go if you're interested in seeing authentic samurai armor. By visiting this place, you can experience traditional Japanese culture.
The city's silver and gold pagodas are a sight to behold, and the dry rock gardens of Ryoan-ji Temple will give you a glimpse of the Zen ideal.
If the silence gets to you, head to Gion, Japan's last geisha district, where the streets are always teeming with activity. Beautiful teahouses abound, where you can eat some of the world's most fantastic beef — and tea — while sitting on the floor.
6. Maldives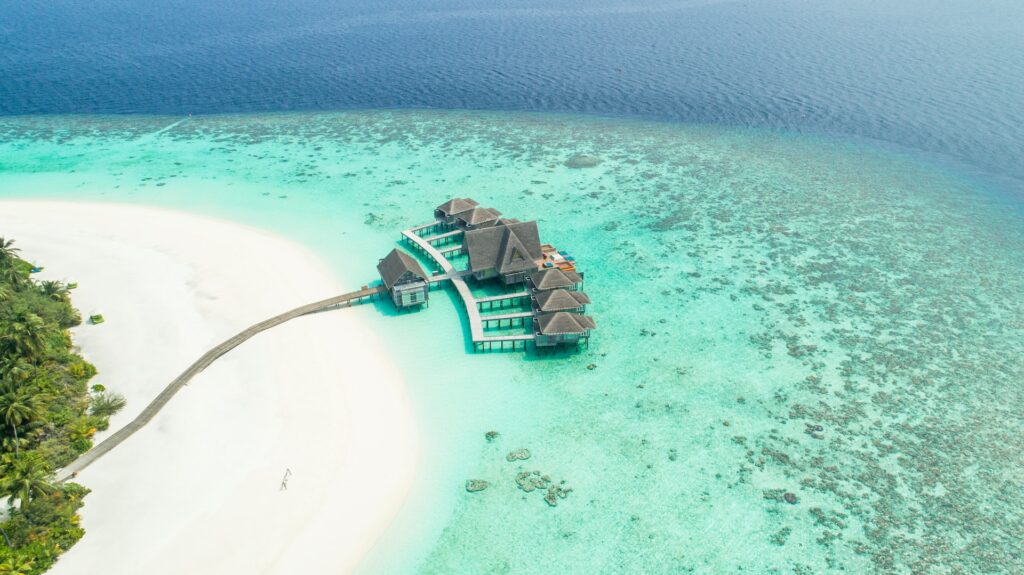 The Maldives offers the perfect setting for a romantic getaway thanks to its opulent resorts and beautiful marine life.
One of the most popular exotic honeymoon destinations, Maldives is known for having some of the world's best beaches. There are almost 1200 islands in the country, all of which are surrounded by beautiful waters.
Even though some beaches may have finer sand grains than others, the truth remains that there is no other place on Earth where the sand is consistently whiter than white powder and the sea is consistently cyan-blue.
Considering all of this, it is easy to see why nearly a million tourists visit this remote island paradise in the Indian Ocean each year.
7. Mirissa, Sri Lanka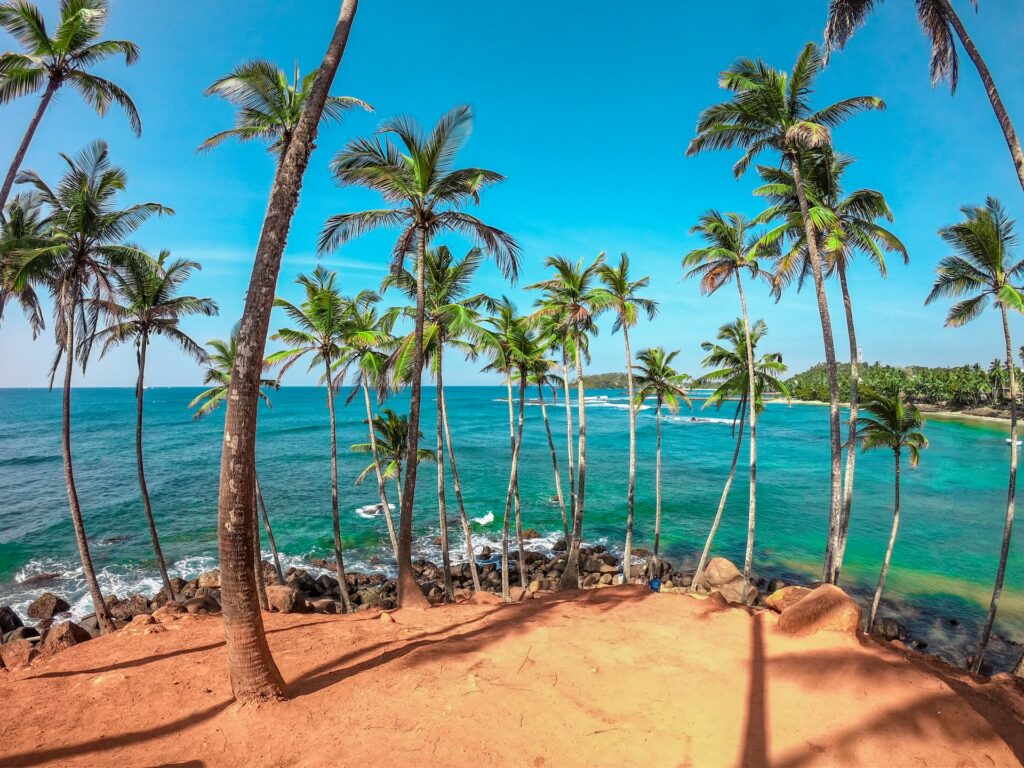 Mirissa, on the island's stunning southern coast, is one of the most unusual spots to celebrate a wedding or honeymoon. It is one of the most beautiful and exotic honeymoon destinations worldwide because of its crescent-shaped beach. Moreover, there is constant availability of delicious food and refreshing drinks. Plus, there are exciting dance clubs for couples who want to have some fun.
Mirissa is a famous party spot in the middle of Sri Lanka. It is a terrific option for honeymooners looking for exotic and relaxing locales worldwide.
Being the very definition of "exotic," Sri Lanka is a fantastic choice for a one-of-a-kind beach honeymoon. Take a tuk-tuk to Sri Lanka's isolated Hidden Beach, where you can relax on a nearly deserted stretch of sand.
Take some shots at Coconut Tree Hill, a private coconut farm. Get a motorcycle rental and spend the day at Weligama, a popular surfing destination. Go how to surf so you can ride the waves.
8. Santorini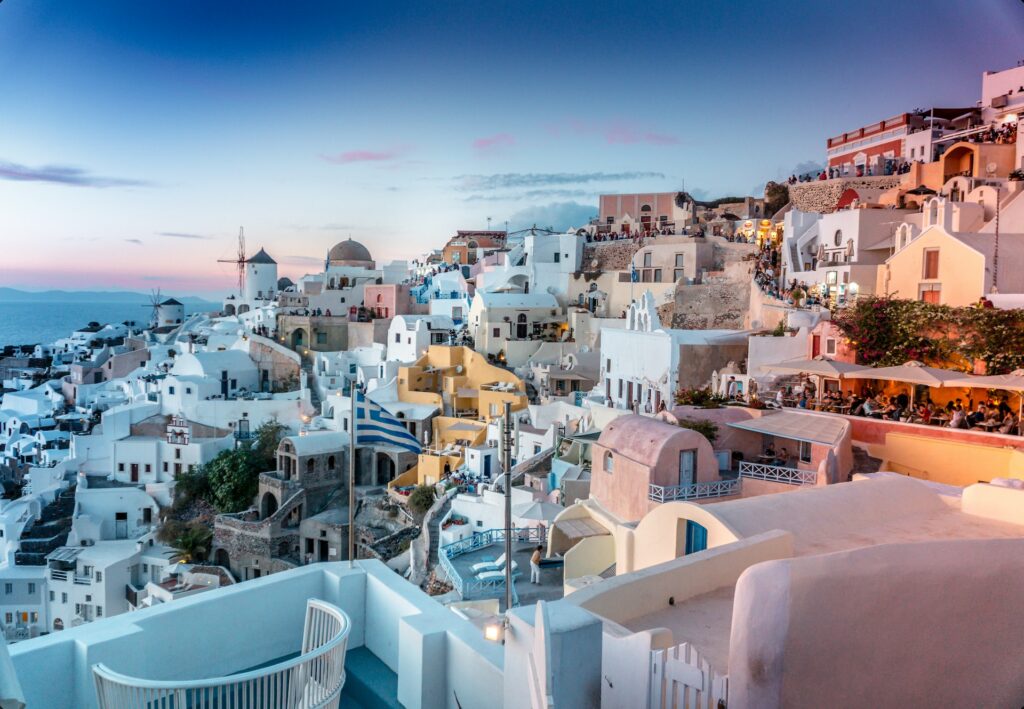 Santorini has a long history of being one of the most picturesque, exotic honeymoon destinations worldwide. It is famous for its breathtaking vistas of the caldera (volcanic crater with a cauldron-like depression in the center). The place also boasts a uniformly whitewashed, cube-shaped architecture, which has become a staple of engagement and wedding photography.
The scenery on Santorini will take your breath away, and you can see dazzling stars at night. There's much more to see, like the beautiful open-air theater and a hip microbrewery. Moreover, there are artfully decorated wine caves and culinary events honoring Santorini's burgeoning gastronomic scene.
One of the most popular things on Santorini is to stroll along the edge of the caldera and take in the scenery.
9. Bodrum, Turkey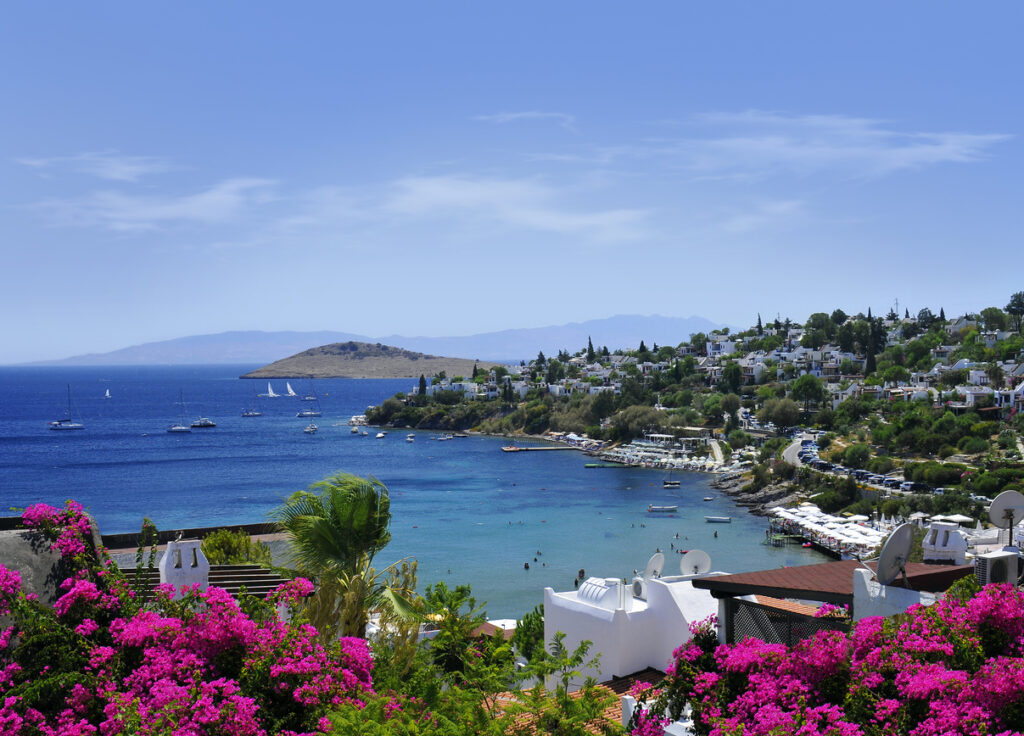 A honeymoon sailing excursion can't get much more romantic than setting sail from sunny Bodrum. This beautiful port city is often recognized as one of the world's best exotic honeymoon destinations. You can find this place on the southeastern shore of the same-named Turkish peninsula. It boasts a wide variety of water-based, historical, and nocturnal attractions.
Spend the day sailing around the peninsula in pristine waters, and afterward, party it up on the nearby Bar Street. Visit a castle in Bodrum constructed during the Crusades on a day when you won't be too drunk to appreciate it.
You can either rent a sailboat or sail it yourself. You can hire a navigator if you feel uncomfortable doing so. If you've had enough of sailing, stop by Bodrum's amphitheater and St. Peter's fortress. If you want to get even more tanned than you would get from sailing, head to Bitez beach.
Bodrum keeps cool every summer despite hosting over a million visitors to its beaches, chic hotels, cutting-edge eateries, and nightlife. This Turkish seaside resort stands out for its mysterious elegance. The place has a towering castle and a glistening marina. Furthermore, there are flower-filled cafes and white-plastered alleyways that visitors will surely enjoy.
10. Namibia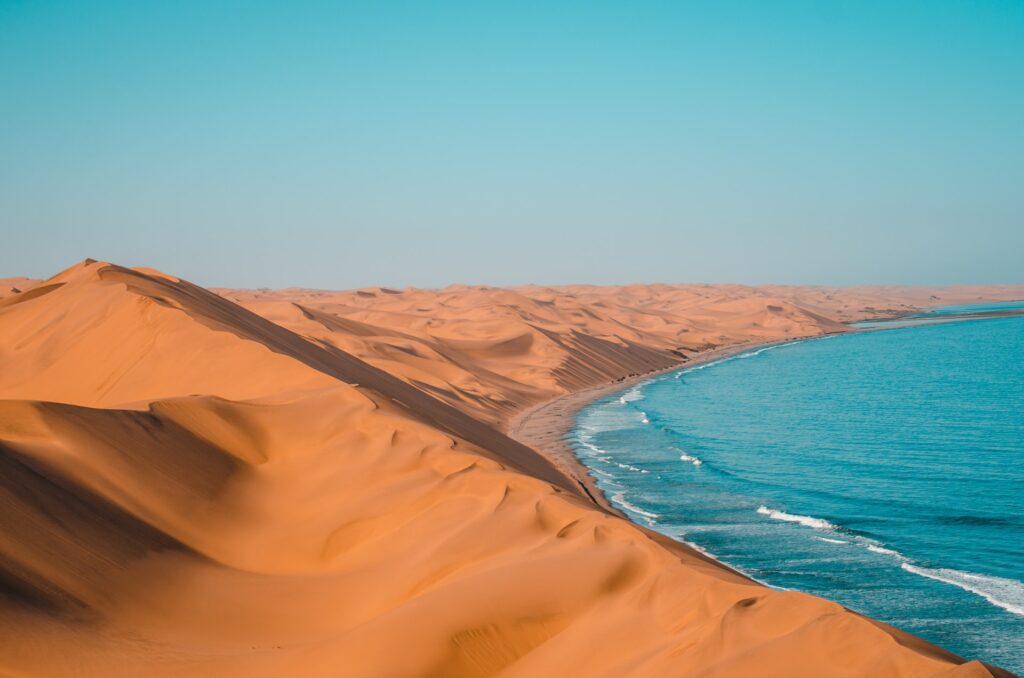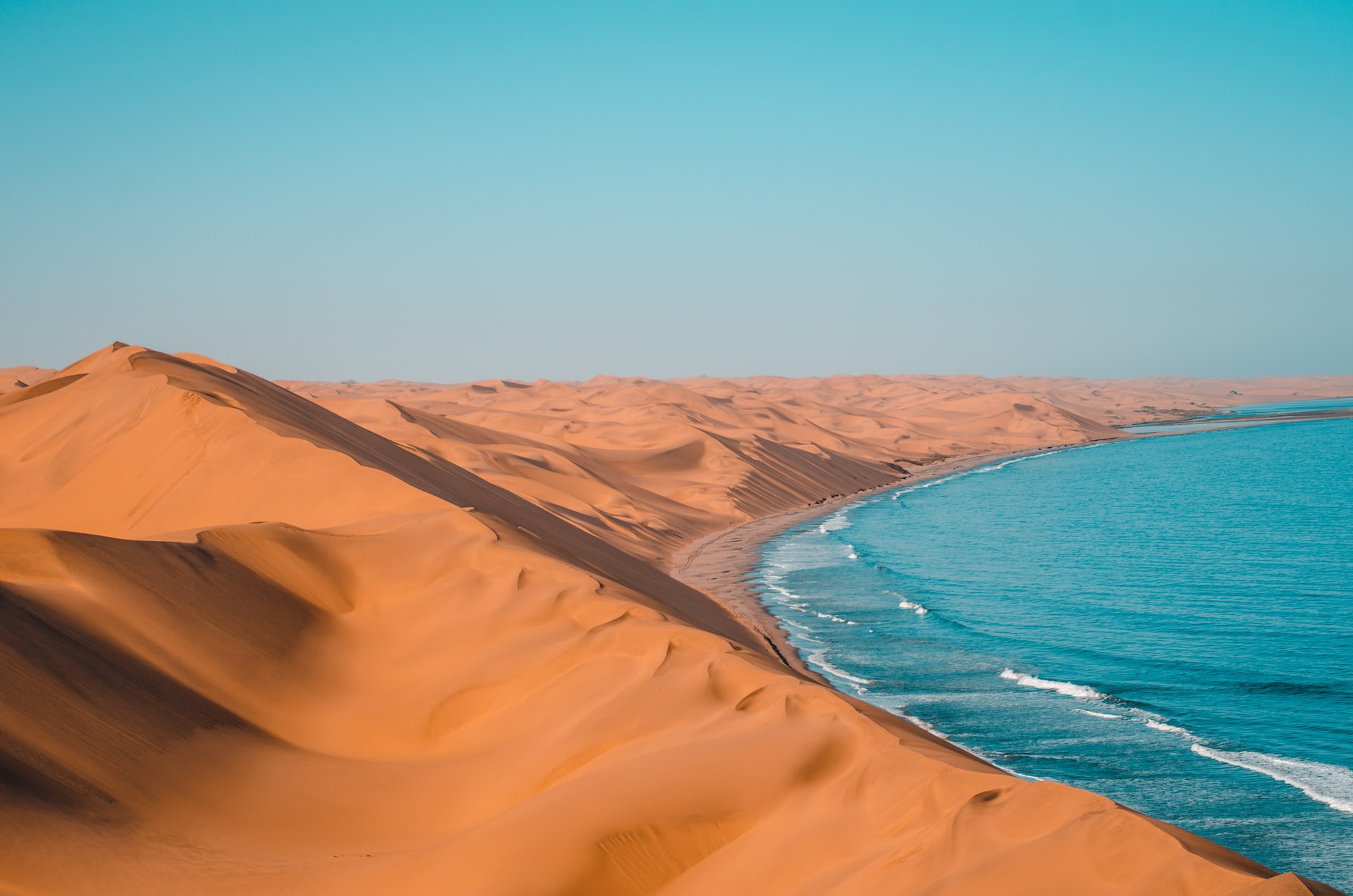 Namibia, in southwestern Africa, is one of the continent's most secure and reasonably priced tourist spots. This is an excellent alternative if you want an exotic honeymoon but have a limited budget.
Namibia is one of the top exotic honeymoon destinations due to its massive sand dunes and gorgeous panoramas. In this place, you can see the stars clearly at night. Moreover, you'll have a chance to see some unforgettable sunsets. Namibia's desert, wildlife, and exquisite tourist attractions will provide you with plenty of opportunities for relaxation on your honeymoon.
The Naukluft Mountains, Brandberg, Spitzkoppe, Damaraland, and the breathtaking Fish River Canyon form a spine of mountains in the interior that offers spectacular landscape. It's hard to think of an iconic African scene that Namibia doesn't possess, what with the rivers and marshes of the Caprivi Strip and the boundless gold-grass plains of the Kalahari.
11. Bali, Indonesia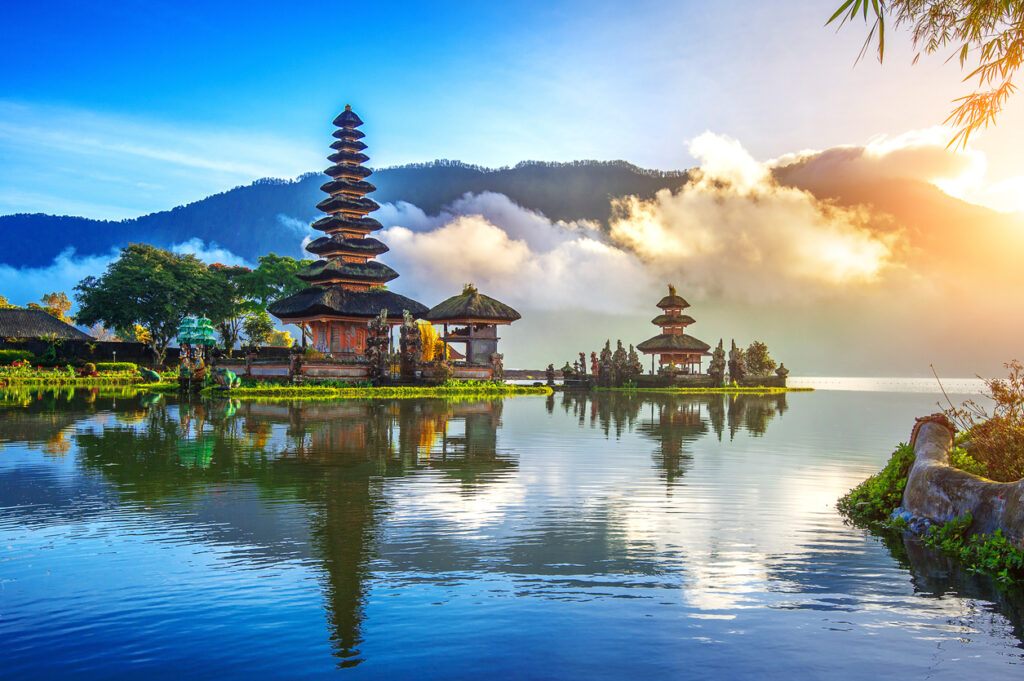 Bali is an Indonesian island called "the Isle of Gods." The place boasts an extraordinary beauty and spiritual vibe, earning it a spot among the world's most exotic honeymoon destinations. Sun, gorgeous beaches, excellent surfing, a world-famous volcano, verdant woods, and five-star luxury—Bali has it all.
Bali is a natural wonder that will leave newlyweds awestruck with its quiet, unspoiled beauty, unique culture, and friendliness. Come between April and October, when it's dry, for the best chance of seeing this paradise. To avoid crowds and high hotel and flight rates, avoid traveling in July and August, the peak travel months.
Take pictures among seemingly endless Marigold flower fields and steal a kiss in Desa Belok. You can also take a leisurely stroll along Campuhan Ridge and see verdant rice paddies and traditional Indonesian homes. Furthermore, explore the blue ocean's aquatic world and Seminyak Beach's enchanting environments with your spouse.
And lastly, relish an intimate oceanfront candlelight dinner while witnessing a spectacular sunset. Everything is possible in this tranquil haven.
Final Thoughts
Finally! The craziness of wedding preparations and daily life can finally be put behind you. There are a ton of unique exotic honeymoon destinations to explore, so pack your bags and whisk your spouse away for a superb romantic vacation.