There's nothing better than vacationing in Tampa. The warm and sunny weather, paired with the fantastic culture and unique things to do can make Tampa a great place to go. With that being said, it's always good to plan your stay in advance.
That's why these fun things to do in Tampa should definitely be considered when you're building your next to-do list of activities. Whether you want to go golfing, on some cruises, view the nightlife, or participate in some fun summertime water activities, there's no end to the fun!
So get ready to start deciding, because Tampa is one action-packed place. There's no shortage of things to do – it's more likely that you'll have too many activities to choose between.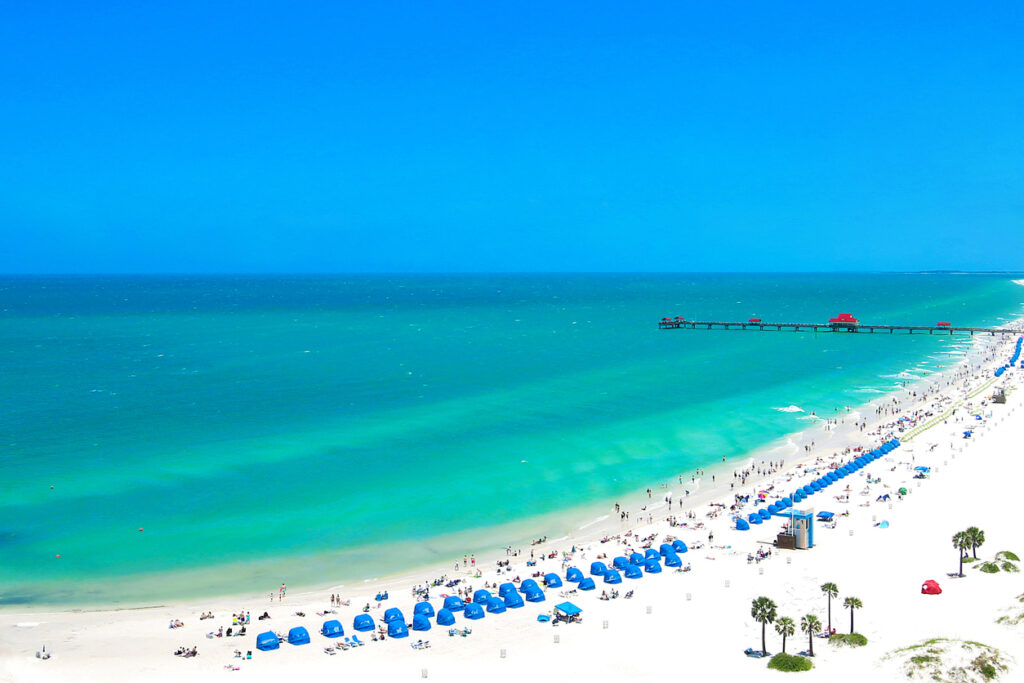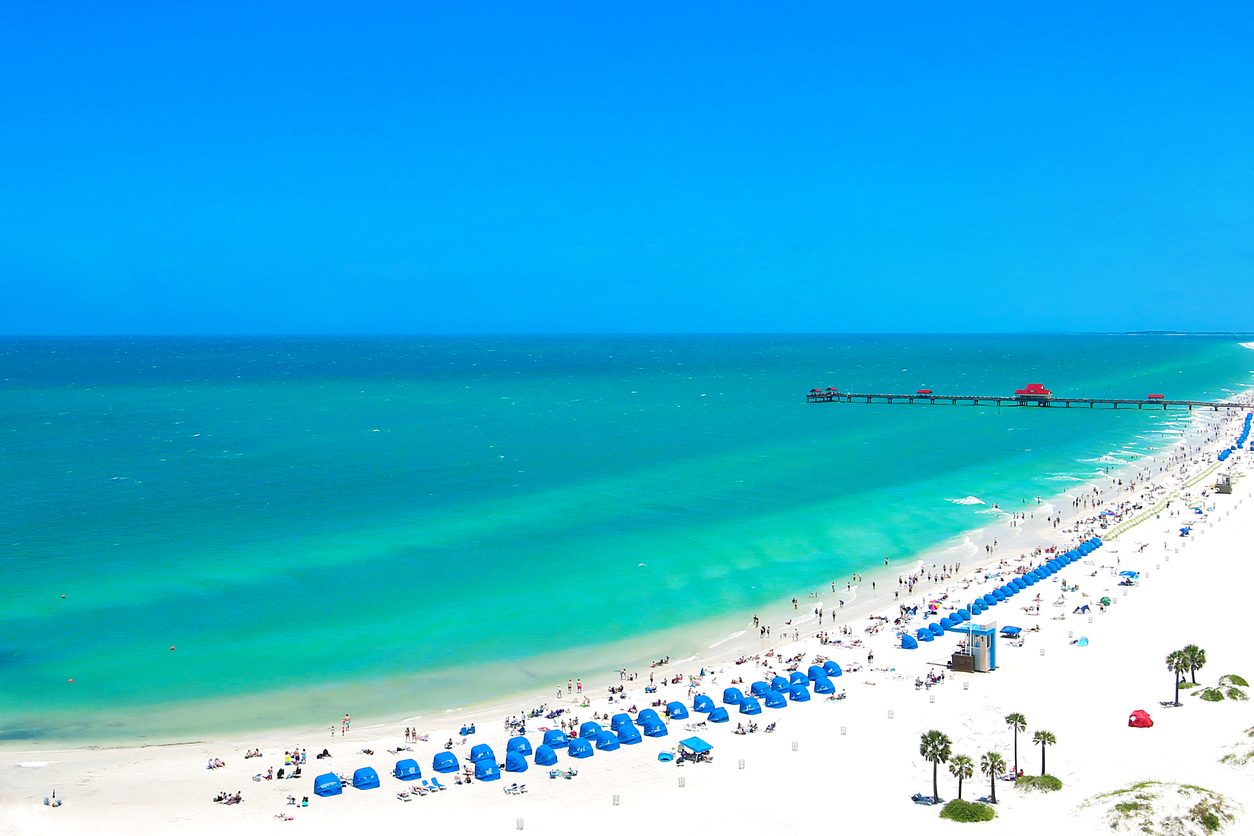 1. Golfing
One of the top things you can do in the action-packed Tampa scene isn't so action-packed itself – golfing is one of the staples for vacationers who come here to relax and have fun.
The Innisbrook Resort in Palm Harbor is a go-to area for many golfers staying in Tampa. This course, known as the Copperhead course, is one of the top picks for many golfers, so there's no reason it's a favorite pick for those vacationing in Tampa.
This resort offers rooms, dining, activities like fitness and summer camps, and even a spa – it's the finest that the area can offer. With over 900 acres, the resort offers accommodations on all levels, with suites ranging from a modest 225 square feet to over 1,400 square feet.
This luxurious course also offers training as well for the beginning golf enthusiast, so nobody is left out.
2. Cruises
Tampa is a place also famously known for its top-notch cruises, offering incredible cruise trips with every entertainment activity imaginable. It's the one-stop shop for every type of boating cruise to the Carribian, as the location of Tampa makes it a perfect place to start your trip.
Whether it's the Royal Carribian International cruises or the Norwegian Cruise Line, Tampa is a hotspot for every type of cruise for any budget. There's nothing better than an all-accommodating cruise trip to start your vacation off right, and launching from Tampa is a great option.
The activities offered within the Tampa area itself make it a perfect vacation stay for anyone looking to book a cruise.
3. Water Activities
One of the things Tampa is best known for is its water activities. There's no shortage of fun activities you can do in the water at Tampa with its tropical weather and overall relaxing climate. From any number of beaches, the hotel pool or even a waterpark like Adventure Island, you'll find plenty of fun things to do while wet.
4. Pirate Cruises
Tampa famously offers a variety of pirate-themed cruises and aquatic activities, making it a perfect go-to for any visitors looking to get a taste of the city.
With a pirate cruise and even a downtown "pirate taxi", you'll find that Tampa doesn't offer any shortage of pirate-themed mini-cruises and events. The length of these cruises varies from anywhere from 1.5 hours upwards, but no matter the length they offer an abundance of pirate fun.
5. Kayaking
Ever wanted to explore nature while being able to see the aquatic wildlife – directly beneath your boat? Meet kayaking in Tampa. Whether or not you want to paddle around Tampa bay in completely clear kayaks or take a more traditional approach, you have options.
The kayaking scene in Tampa is fantastic, with plenty of agencies, locations, and even kayaking events taking place to keep the kayak lovers on their feet.
6. Dolphin Sightings
Another great aquatic activity that Tampa bay hosts is their dolphin seeing tours. These tours allow visitors to watch dolphins from the popular sighting areas at any time of the day.
Whether you're looking to start your day off with a tour, catch it in the middle of the afternoon, or watch dolphins at sunset, Tampa has options for you.
Offering a large variety of dolphin seeing activities and tours, Tampa is definitely a go-to for any animal lovers.
7. Nightlife
Even when nighttime settles in, there's no end to the fun in Tampa Bay. The thriving nightlife scene keeps visitors on their feet no matter the time. For vacationers who never rest, Tampa bay offers activities around the clock.
Tampa Bay offers an attractive riverwalk and downtown bars for any visitors looking to barhop or travel the downtown area at night.
Beyond this, Tampa offers all sorts of activities and events during the night to keep even the most active vacationer constantly busy.
With a Hard Rock Cafe, an impressive center for the performing arts, and more nightclubs than you can shake a stick at, it's no understatement to say that the Tampa nightlife is very impressive.
Many of the places are Carribian themed as well, which offers a fun twist to the traditional nightlife of other cities.
A fantastic example of the Tampa nightlife would be Club Prana, which offers five floors – all with a different theme of music to keep you on your feet. This club has a place for everyone – quite literally. There's no end to the options here.
And for those looking to get their game on, GameTime in Tampa offers arcade games, snacks, and sports viewing. No matter your type of nightlife, Tampa can and will definitely offer it.
No End to the Fun
There really isn't any end to the fun in Tampa Florida. With their thriving nightlife, fantastic range of aquatic activities, cruises, and pristine golf courses, the fun won't stop no matter how long you stay.
Remember, the odds are that this place has something for you. Are you looking for a more relaxing day golfing and maybe a nighttime visit to the spa? Tampa has you covered.
Or maybe you're looking to live it up with the vibrant nightlife, dance clubs, and bars. If so, Tampa doesn't have any shortage for you there, either.
The fun things to do in Tampa include golfing, water activities, cruises, vibrant nightlife, and much more. So why stop there?