Gearing up for your next travel adventure? You're probably starting to think about what you want to bring with you.
As you pack, you'll want to consider what you can and can't bring on a flight! One common restriction with air travel is the amount of liquids you can bring onboard with you.
So if you're planning on bringing any liquids with you on your flight, keep reading. We'll break down how many fluid ounces you can carry on a plane and help you brush up on the TSA's 3-1-1 rule.
According to the TSA, you can carry three ounces of liquid (or 100 millimeters) in a single container, and all containers must fit in one clear, quart-sized bag. This is outlined by the TSA's 3-1-1 liquids rule.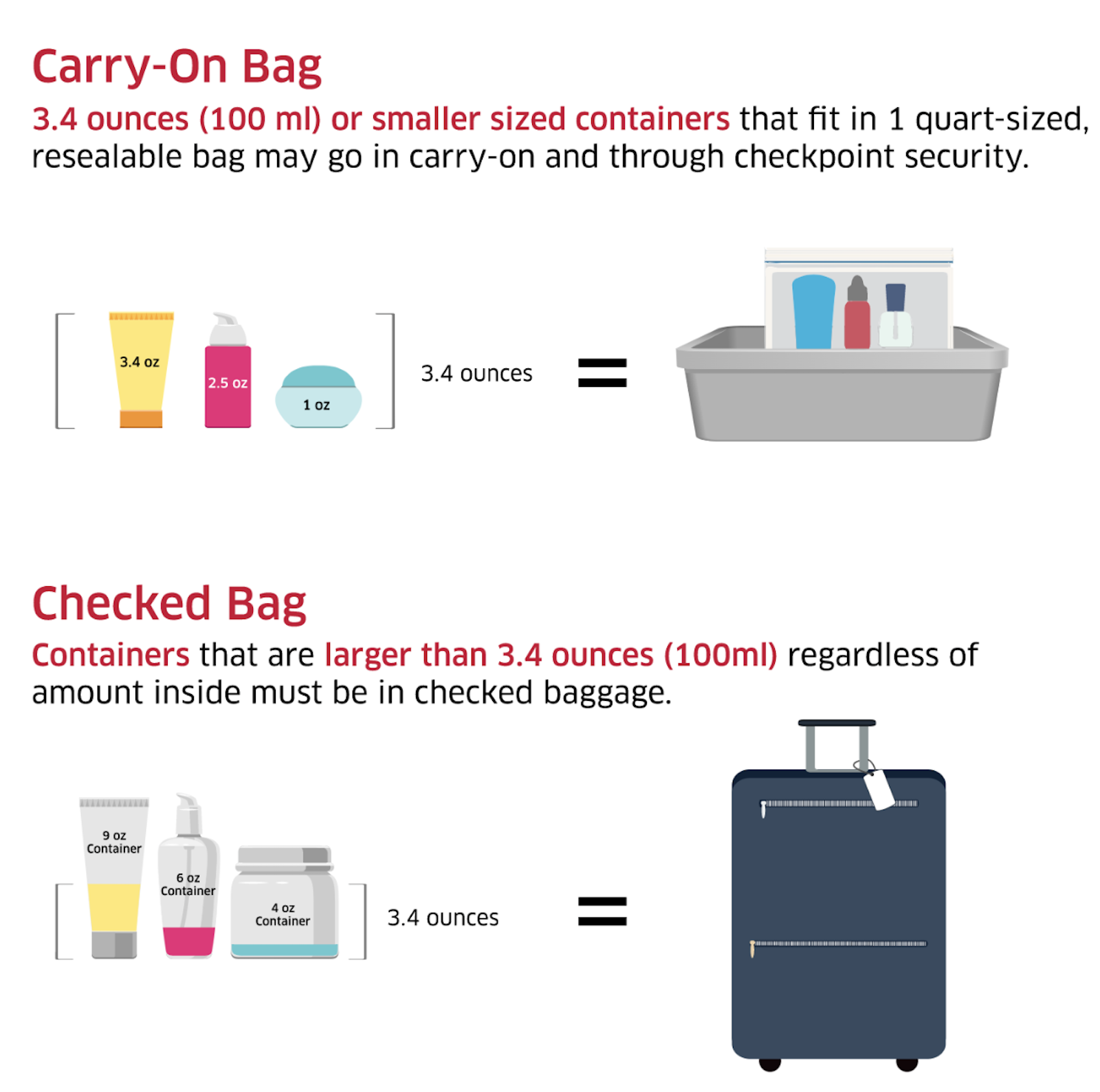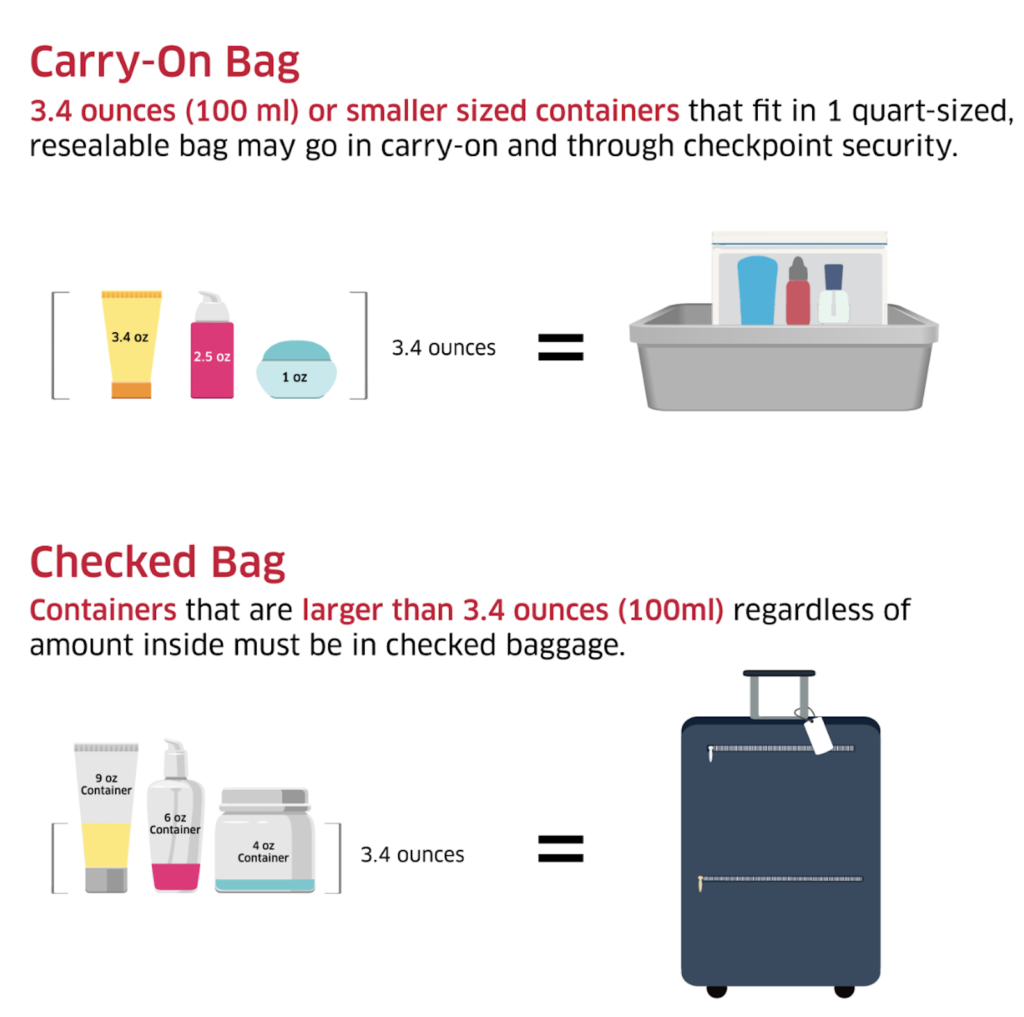 What is the 3-1-1 liquids rule?
The 3-1-1 rule is an easy way to help you remember how many fluid ounces you're allowed to bring on a plane. As the name suggests, there are three parts to this rule.
First up is three (3). This refers to the maximum of 3.4 ounces of each individual container of liquids you can bring. (For example, your shampoo, toothpaste, and lotion must each be three ounces or less.)
Next is one (1). This first one, references the one quart-sized bag that all your liquids containers must fit into. So you can bring as many individual three-ounce containers as you can fit into a quart-sized bag.
The final one (1) refers to each individual traveller only being allowed one clear quart-sized bag.
What is covered by the 3-1-1 rule?
With the exception of medication and child formula, anything that's in liquid, aerosol, gel, or cream form will need to meet the liquid requirements. This includes standard personal care items like toothpaste, mouthwash, and other items.
Most travel-sized products are designed to meet the TSA travel restrictions, so if you're only bringing a carry-on, these are a great way to go. Another great solution is to transfer larger liquids into small, travel-sized containers. This way, you're not buying additional products.
And depending where you're traveling, you could also make plans to purchase any larger liquids at your destination.
Can I bring liquids in my checked bag?
The good news is that there are no restrictions on fluids in checked bags. So if you plan to check a bag, you can save room in your carry-on by packing liquids you won't need on the flight into your checked bag.
Just make sure any liquids and containers are carefully sealed, so you don't end up with shampoo all over your suitcase.
Final thoughts
And that's it–everything you need to know about carrying liquids on planes. So next time you're flying, just remember the 3-1-1 rule when you pack and you'll be in the clear.