Every year, millions of people visit the US Virgin Islands (St. Croix, St. Thomas, and St. John).
St. John is the smallest of the three USVI islands, and it's a bit harder to get to (there's no airport on the island, and it's only accessible by boat). However, it's also one of the most beautiful islands, with over half of it serving as the Virgin Islands National Park.
Are you thinking about taking a trip to St. John? If so, we're here to help you start planning.
This guide breaks down some of the best places to stay in St. John, Virgin Islands.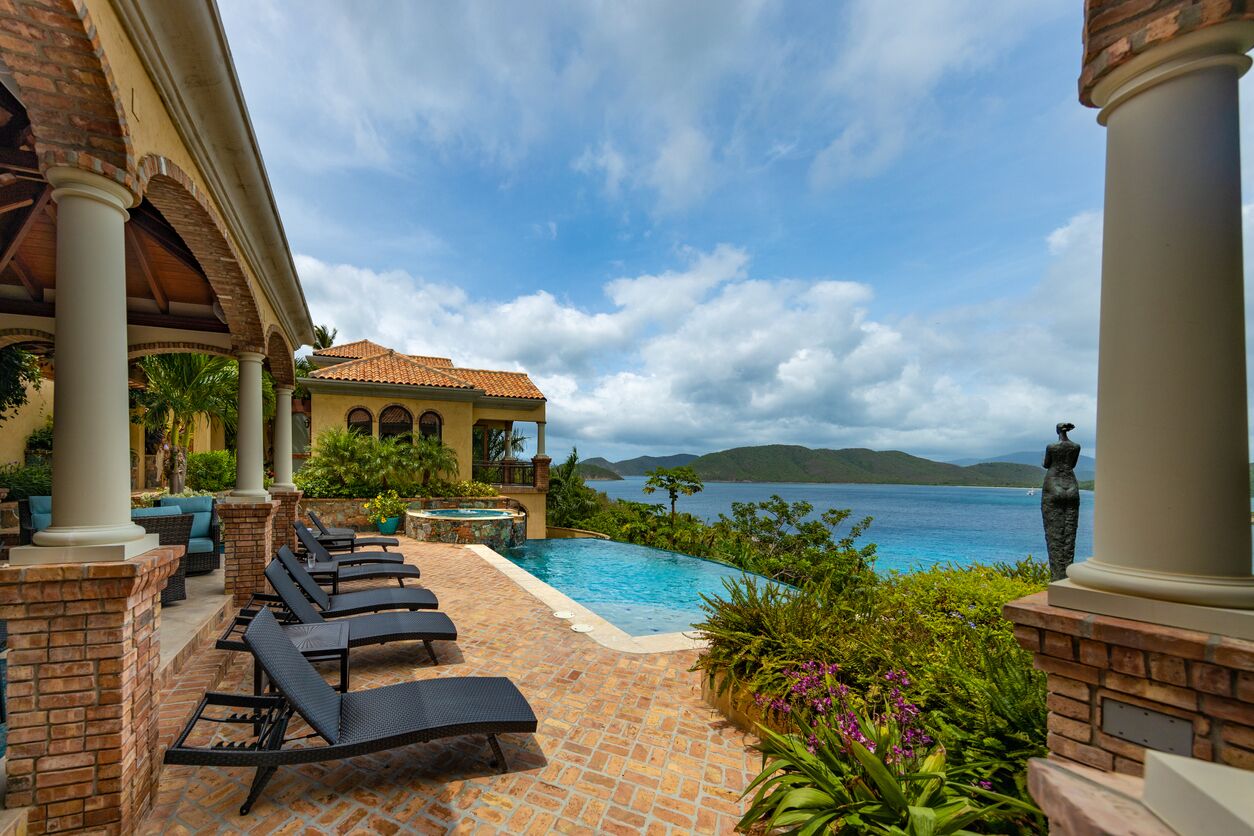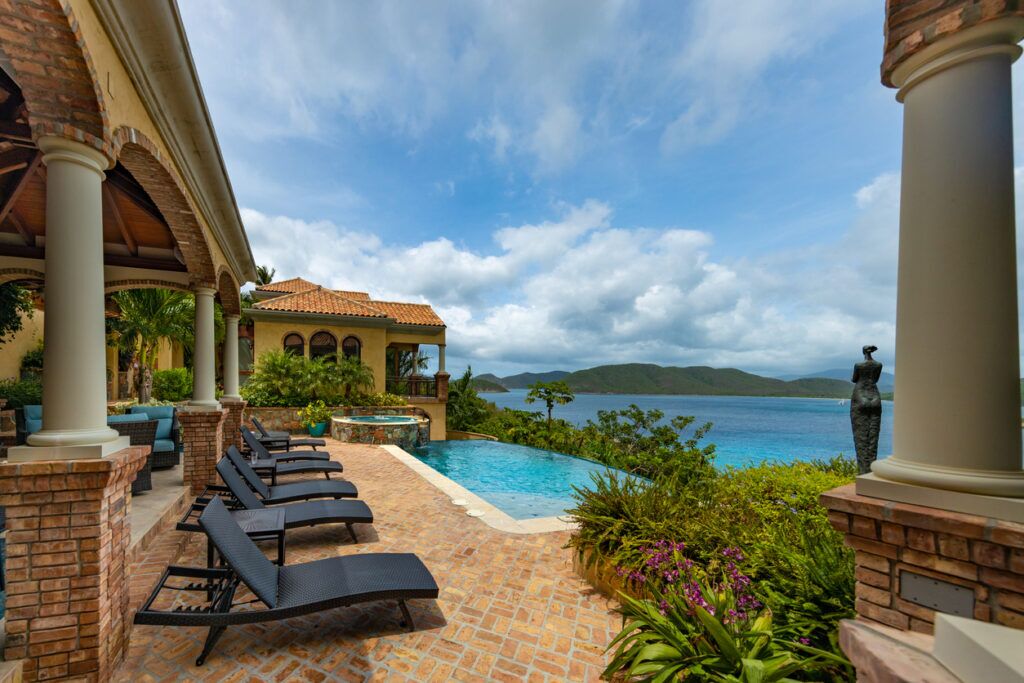 St. John: The Basics
St. John is a nature lover's dream travel destination. With dozens of pristine beaches, it's one of the Caribbean's best places to snorkel, and it also offers over three dozen hiking trails for all levels.
The Virgin Islands National Park, which preserves more than half the island, is also home to various plants and animals. Whether you're interested in what lies beneath the sea or up in the trees, you can take it all in during your trip to St. John.
14 Places to Stay in St. John, Virgin Islands
St. John may be a small island, but it's home to a multitude of hotels and resorts. Here are 14 of the best options to consider when planning your visit:
Gallows Point Resort touts itself as the only resort in the Cruz Bay area. Located on a five-acre peninsula, Gallows Point offers stunning accommodations with some of the island's most beautiful views. Guests can choose from upper or lower-level suites with ocean or harbor views.
Estate Lindholm is one of St. John's most popular bed and breakfasts.
Danish planters initially settled the site in the 1720s. It still features many fascinating Danish ruins and provides visitors with an intimate tropical setting for their Caribbean vacation.
Coconut Coast Villas describes itself as a "beach house comfortable" boutique hotel. Guests can choose from studios, two-bedroom, and three-bedroom condos with the Caribbean Sea on one side and the Audubon Wildlife Salt Pond on the other.
The Westin St. John Resort Villas is a premium ownership resort offering spacious accommodations up to 2,850 square feet.
The Westin is an excellent destination to consider if you're looking for a place to stay with a group. Guests can choose from studios, one-bedroom, two-bedroom, and three-bedroom villas, and townhouses, which can fit up to eight adults.
If you prefer a relaxing B&B experience while traveling, Garden by the Sea is another great place to lay your head.
Garden by the Sea is located in Cruz Bay and is known for its commitment to the environment. Over 70 solar panels have been installed on its roof for power and hot water, and the staff collects and purifies rainwater for showering and drinking.
House of Open Arms offers travelers an intimate and luxurious island getaway. Guests can choose between two accommodation options.
The Villa boasts a private pool, veranda, full kitchen, private garden, and air-conditioned bedroom. The Cottage offers a wraparound porch, 180-degree ocean views, a kitchenette, and air-conditioning.
It's easy to spot St. John Inn, thanks to its bright turquoise exterior!
If you're looking for a fun and laid-back place to stay during your visit, St. John Inn won't disappoint. It's located just five minutes from award-winning restaurants, charter boats, and the National Park.
Hotel Cruz Bay features 14 guest rooms and one penthouse suite. It combines chic, Miami-inspired decor with a casual island villa vibe.
Hotel Cruz Bay is also another eco-friendly accommodation with 88 solar panels and four solar drum water heaters.
Known for its signature lavender roofs, Lavender Hill Suites offers one-bedroom and two-bedroom suites.
When they stay here, guests will receive a glimpse of the flora and fauna that await them when they venture into the island's national park. The hotel grounds are full of luscious plant life, including palm trees and bougainvillea, as well as scampering geckos and strutting peacocks.
A vacation at Serendip Vacation Condos puts you right in the heart of paradise.
Visitors can choose from one-bedroom units with 300-square-foot verandas or studio units with 160-square-foot verandas. Either way, you can rest easy knowing you'll have easy access to incredible island views when you stay at Serendip!
Book a stay at Lovango Resort + Beach Club for the ultimate private getaway. A 10-minute boat ride from St. John and St. Thomas, it's located on a remote island that overlooks Caneel Bay — don't worry, you don't need a passport to stay here!
The Grande Bay Resort sits on a hillside overlooking Cruz Bay.
Just three minutes from the ferry dock, Grande Bay Resort provides incredible views of Cruz Bay, as well as views of St. Thomas on the west side and the British Virgin Islands on the east side. The Residence Club is a collection of suites (from studios to three-bedroom suites) available within the resort.
Wharfside Village Hotel is a chic, sophisticated boutique hotel just footsteps away from the sandy beaches of Cruz Bay. With 15 rooms in six different styles, it offers something for every traveler's needs and preferences.
Located five minutes from Cruz Bay, Aqua Bay Villas lets you choose from four villa suites that accommodate groups of two to 14. It offers an old-school vibe for those seeking a laid-back vacation destination, complete with centuries-old mahogany trees and a stunning wall made from native stone and shells.
Book a Trip to St. John Today
Once you've decided where you will stay in St. John, you can start planning other aspects of your trip.
Check out the resorts and hotels discussed in this guide so you can choose the perfect one for your next solo Caribbean adventure!