Puerto Rico has all the hallmarks of a Caribbean island, from swaying palm trees to colonial buildings painted in bright colors to the ubiquitous rum cocktails. It is brimming with natural beauty to explore. Vacationers planning a trip to Puerto Rico understandably want to find the best Puerto Rico places to stay for their travels.
This article lists the top destinations you can visit in Puerto Rico. Read on to discover the great attractions in this country.
1. Old San Juan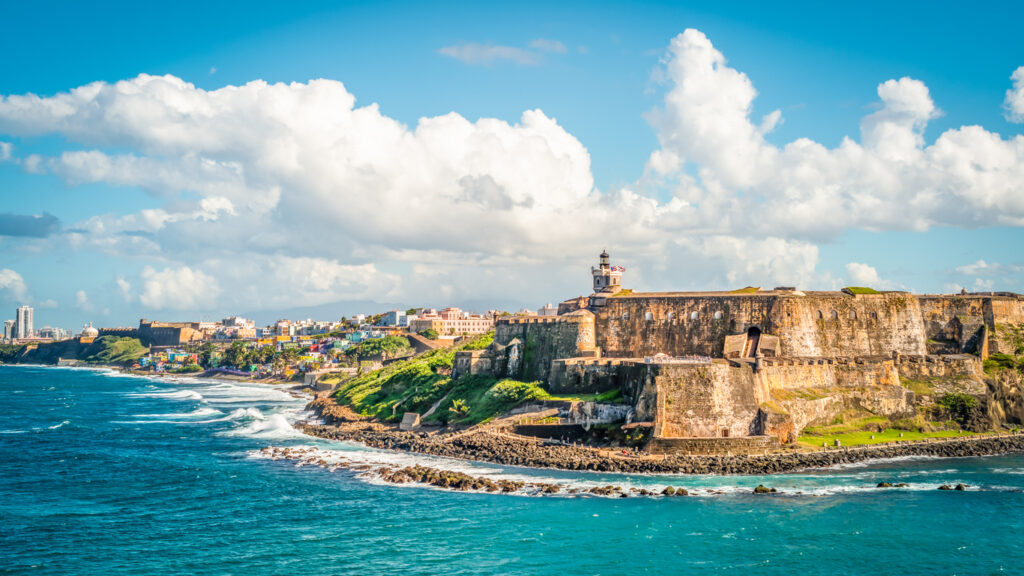 The historic district of Old San Juan is a popular destination for visitors curious about Puerto Rico's history. It is one of the best Puerto Rico places to stay for history buffs.
Unique in every respect, the city is home to five-hundred-year-old forts. It boasts a romantic setting, lively atmosphere, Old World grandeur, and delectable cuisine.
Old San Juan is a vibrant community where locals and tourists alike can share in a space alive with Puerto Rico's past, present, and future. Regarding Caribbean cities, none can compare to the cultural abundance of Old San Juan in Puerto Rico.
The vibrant city will make you want to move to the sounds of salsa or unwind to the sounds of jazz performed by local musicians. Old San Juan and the rest of the island host hundreds of cultural events yearly. The only way to truly experience a new culture is to eat the food, learn the dances, attend events, and have fun.
Best Places To Stay in Old San Juan
2. Isabela
Escape the busyness of life in the city by taking a trip to the tranquil place of Isabela. The ocean conditions suit swimming and snorkeling, and there are amazing waves for surfers.
Furthermore, you can enjoy hiking, camping, and water sports in the state forest. In addition, five-star establishments in the area offer innovative drink menus. Indeed, Isabela is one of the best Puerto Rico places to stay as long as your goal is to relax and unwind.
Surfers of all skill levels will surely enjoy Isabela's waves. The most developed beach is Middles. It is a long strip of sand with strong currents and rocky outcrops offshore where waves break. Some parts of Jobos Beach are also suitable for swimming. Furthermore, the beach has numerous excellent restaurants, bars, and surf shops.
If you want to snorkel, you should head to Shacks beach, but be aware of the strong current and rough, coral-covered seafloor. Furthermore, Montone's beach is ideal for snorkeling. It features a natural swimming pool sheltered by a massive volcanic rock structure from the Atlantic Ocean's currents.
Best Places To Stay in Isabela
3. Isla Verde
Isla Verde, a charming resort area in San Juan, has stunning beaches. Tourists flock to enjoy these beautiful beaches and the diverse array of native flora and fauna.
On Isla Verde, the beach is among the most visited spots. It's so easy to see why locals love the place. The area is also well-liked by tourists from different countries. The trees provide welcome cover from the sun, and nearby amenities like restaurants, shops, parking, and bathrooms make it convenient for visitors.
Isla Verde is one of the best Puerto Rico places to stay if you're looking for a posh and relaxing ambiance. Its proximity to San Juan Airport and historic Old San Juan make this a desirable option for vacationers seeking a taste of the Caribbean without sacrificing convenience.
Best Places To Stay in Isla Verde
4. Cabo Rojo
If you want to spend a weekend basking in the sun and having fun with your loved ones, Cabo Rojo is one of the best Puerto Rico places to stay.
You may have a fantastic time in this coastal town whenever you decide to visit. You can locate it in the southwest of Puerto Rico. Tourists flock to this town because of its breathtaking beaches and tranquil nature reserves. The latter is perfect for birdwatchers and unique dining options.
Cabo Rojo has the longest coastline of any municipality on the island at 28 miles. There are 18 beaches in town, the best of which are Buyé and Combate. These two beaches, unlike Playuela, welcome families and offer convenient food options nearby.
Moreover, you can also hire kayaks, snorkeling gear, beach chairs, and umbrellas at either beach. You can quickly get to either beach since the ocean is peaceful and wave-free.
Best Places To Stay in Cabo Rojo
5. Rincón
For years, tourists have been flocking to Rincón, where the Caribbean and Atlantic Oceans meet. The inhabitants of Rincón are friendly, and the place has a relaxing ambiance. In this place, you can take a break from the fast pace of city life and enjoy the tranquility of island living.
This western center is also a paradise for watersports enthusiasts, notably surfers, because of its abundance of beautiful beaches. You can snorkel, dive, paddleboard, swim, fish, and relax.
Indeed, Rincón is home to some of the world's best surf areas and spots. You can definitely go mountain biking or horseback riding and take in breathtaking sunsets every night.
It is one of the best Puerto Rico places to stay for travelers looking for a spot that offers beautiful beaches and good surfing.
Best Places To Stay in Rincón
6. Vieques
Vieques is a beautiful island about six miles off the shore that is home to a nature sanctuary, wild horses, and the brightest bioluminescent bay in the world. This is one of the most beautiful Puerto Rico places to stay for travelers who love nature and the outdoors.
Vieques is a place of stunning natural beauty, untouched wilderness, and easygoing adventures. Furthermore, the island enjoys a beautiful tropical marine environment with little to no temperature variation because of the trade winds that blow directly over it.
The Vieques National Wildlife Refuge encompasses more than 60% of the island, making it a prime location for various outdoor activities like hiking, horseback riding, scuba diving, and sailing. The refuge encompasses Sun Bay and Playa Negra, two of the most beautiful beaches in all of Puerto Rico.
Best Places To Stay in Vieques
7. Santurce
Santurce is a place that allows you to peek inside a vibrant, free-spirited area that serves as the island's cultural beating heart. This place is a neighborhood to the south of Condado, undergoing a "renaissance," with the opening of several new businesses, including eateries, boutiques, art galleries, and museums. Artistic and musical tourists will have a wonderful time in this popular Puerto Rico spot.
The colorful paintings and street art in this slum are worth stopping. As you go about Santurce, you'll see that the buildings are covered in murals and street art by some of the most talented artists in the world. Furthermore, the Centro de Bellas Artes Luis A. Ferré is the best place on the island to see concerts, plays, and other cultural events.
Santurce is also home to world-class dancing. La Placita, a famous marketplace, hosts events and parties after hours. You can visit La Terraza de Bonanza to see Puerto Rico's classical music and dance forms. It's a place where planners and bombers regularly perform on a small patio.
Best Places To Stay in Santurce
8. Culebra Island
Located just 20 miles from Fajardo, this tranquil tropical island is home to many natural attractions and beautiful beaches. More than 20 cays and thriving underwater landscapes surround Culebra. Therefore, it has become a popular spot for snorkelers and scuba divers who want to get up close and personal with aquatic creatures.
Flamenco Beach, located here, is routinely voted among the best beaches in the world. More than twenty percent of Culebra, including the island's extensive coastline and offshore islets, is protected by the Culebra National Wildlife Refuge. In this place, you can discover some ecosystems such as beaches, dry forests, mangroves, and seagrass beds.
Culebra Island is one of the perfect Puerto Rico places to stay for people looking to disconnect from the hectic city life and want to relax.
Best Places To Stay on Culebra Island
9. Ponce
Ponce is the second-most populous city in Puerto Rico, after the capital San Juan. The area is rich in cultural and historical attractions.
The sights in Ponce are both magnificent and varied. This picturesque southern city is home to several notable attractions, including a castle, art museums, the Fuente de los Leones, and the Plaza Las Delicias.
You can take a break from the city and relax on the stunning beaches of southern Puerto Rico or head out to sea and visit a secluded islet. Ponce is a fantastic spot to see because it has many unique attractions. Taking a picture in front of Ponce's bright red Parque de Bombas, the city's historic fire station, is a must.
Furthermore, you can have a great time in Ponce sipping pina coladas on the La Guancha boardwalk and seeing the city's fascinating museums. It's also one of the best Puerto Rico places to stay for travelers who want to avoid the hustle and bustle of the capital city of San Juan.
Best Places To Stay in Ponce
10. Rio Grande
The luxury hotels, championship golf courses, and Michelin-starred restaurants in Río Grande have helped make the city famous.
El Yunque, which can be found in the Río Grande, is one of Puerto Rico's most popular tourist destinations. You can find over two hundred types of native trees and ferns here, along with breathtaking vistas and thrilling activities.
Hikers of all experience levels will appreciate El Yunque's abundance of trails. In addition to buses and taxis, you can navigate Espiritu Santo by taking a small ferry, La Paseadora. Furthermore, tour organizations may take you deep into the interior if you're in the mood for some extreme sports. You can also go canyoneering, rock climbing, rappelling, and ziplining.
The Rio Grande is one of the perfect Puerto Rico places to visit and stay for thrill seekers and adventure travelers.
Best Places To Stay in the Rio Grande
Experience Puerto Rico
With its sun-drenched medley of Spanish and American influences and its fusion of Caribbean delicacies, Puerto Rico is scented by slow-roasted pork, delicious rums, and fresh sea breezes tinted by swashbuckling history and friendly locals. If you want a truly unique and memorable Caribbean experience, plan your visit now in Puerto Rico and decide where to stay for your next vacation.