The sun on your skin, wind in your hair, and a glass of daiquiri in your hand. A holiday at sea is a fabulous gift you can give to yourself. And despite some hitches (Yes, it's expensive. Yes, special deals for singles are rare), it's doable. There are companies that cater specifically to solo cruisers. Whether you want to meet new friends (or a romantic interest), embark on a journey of self-discovery, or relish the best of life – there's a cruise for you. New York offers fantastic singles cruises from its port in Manhattan. When it comes to impressive waterfront and accessibility, you can never go wrong with the Big Apple. Here are the top ten singles cruises NYC sailing from Manhattan.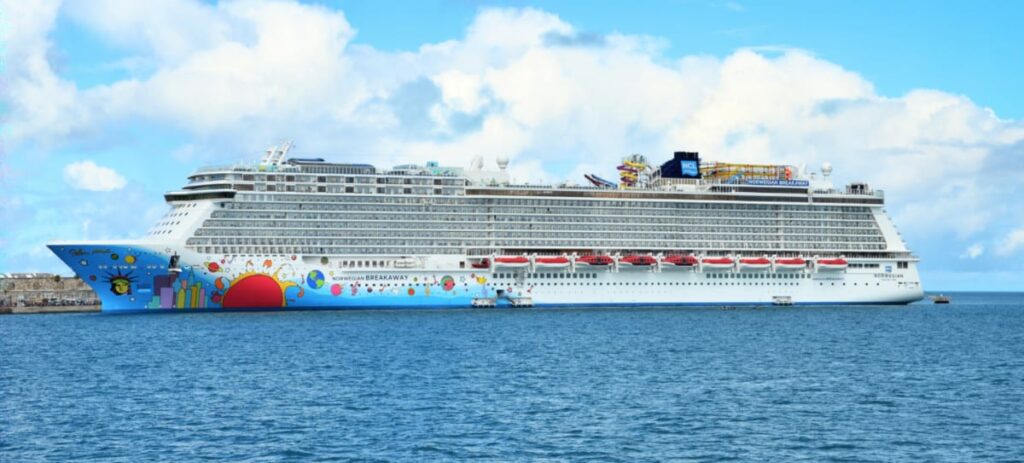 This trendy liner is hands down perfect for solo passengers, thanks to its studio cabins designed for singles and priced for one occupant. Mingle with other travelers in its cozy lounge area and free open bar, or join its organized meetups, bar crawls, karaoke, wine tasting, and deck parties. There's first-class entertainment on board, ranging from rock 'n' roll to Broadway smash hits. Its dining options are impressive, with plenty of bars and restaurants on-site.
Norwegian Breakaway sails to the Caribbean, the Mediterranean, and Central America. It also has trips to Canada and New England.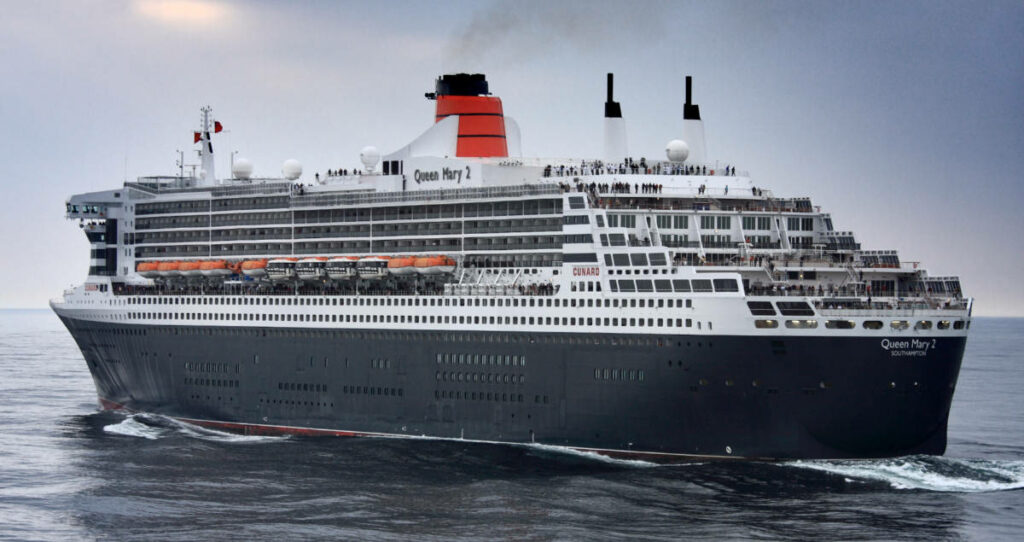 Newly redesigned, Queen Mary 2 underwent a major facelift in 2016 to include more public spaces and refurbish suites and staterooms. The result is a spacious 2,691-passenger vessel that's both chic and classic. Solo travelers will love the recently-added single staterooms, which are the perfect place for relaxation after an action-packed day. Queen Mary boasts a planetarium, the largest library at sea, and pet kennels (the only ones at sea) for fur parents. It has six dining areas, including two specialty restaurants. The cruise ship also has six bars and lounges.
Queen Mary 2 offers transatlantic cruises and sails to different ports in Asia and Europe. It also has trips to the Caribbean, Canada, and New England.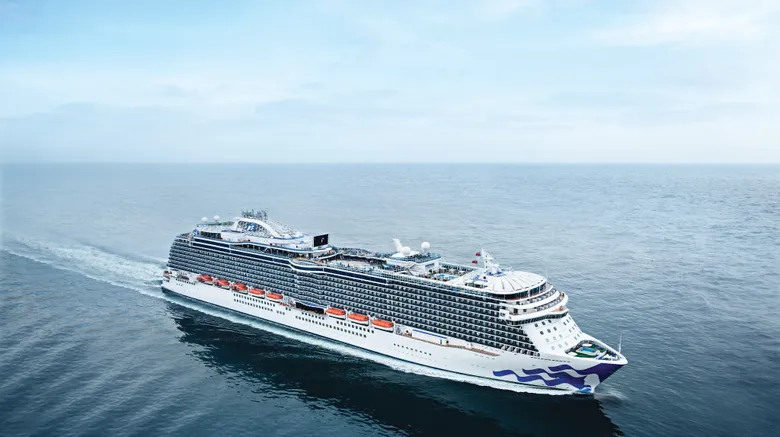 True to its name, Regal Princess makes you feel like royalty with its elegant suites, gourmet cuisine, enriching activities, and world-class entertainment. There are plenty of opportunities to relax, have fun or make friends. Enjoy culinary demonstrations and wine tastings, unwind at the live jazz bar with craft cocktails, join a dancing class, or try your luck at the state-of-the-art casinos. You can also experience various traditions with the Festivals of the World and learn about new cultures with its destination-themed trips.
For a memorable one-week getaway, check out its 7-Night Cruise to Canada and New England. If you want an all-out sea vacation, consider its 14-day trip to the Caribbean. Take note that cruises to the Caribbean depart from Port Lauderdale.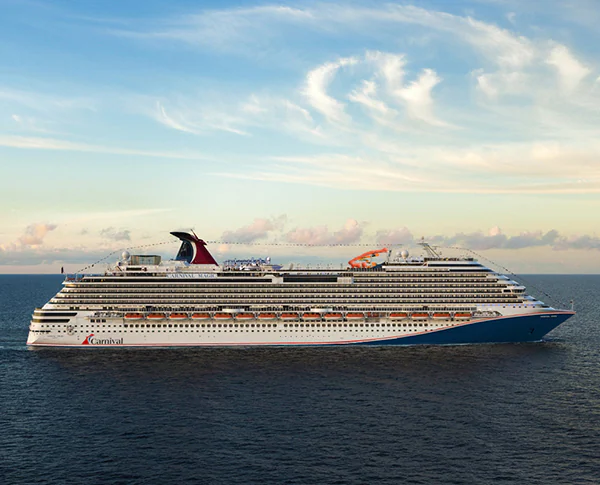 This massive 3,690-passenger vessel is the first cruise liner with a ropes course at sea. But, of course, there's more to Carnival Magic than that. Its sheer size means ample space for luxurious amenities such as a casino, an arcade, a water park, and a mini-golf. It also has various dining venues, including a specialty Italian restaurant, a Guy's Burger Joint, and a RedFrog Pub. For the ultimate relaxation, book a session at the adult-only Cloud 9 Spa to indulge in its hydrotherapy pool, massages, and facial treatments.
Carnival Magic departs from Manhattan to the Bahamas, Bermuda, Canada, and the Caribbean. If you want short but spectacular singles cruises in NYC, check out its 4-night and 8-night itineraries.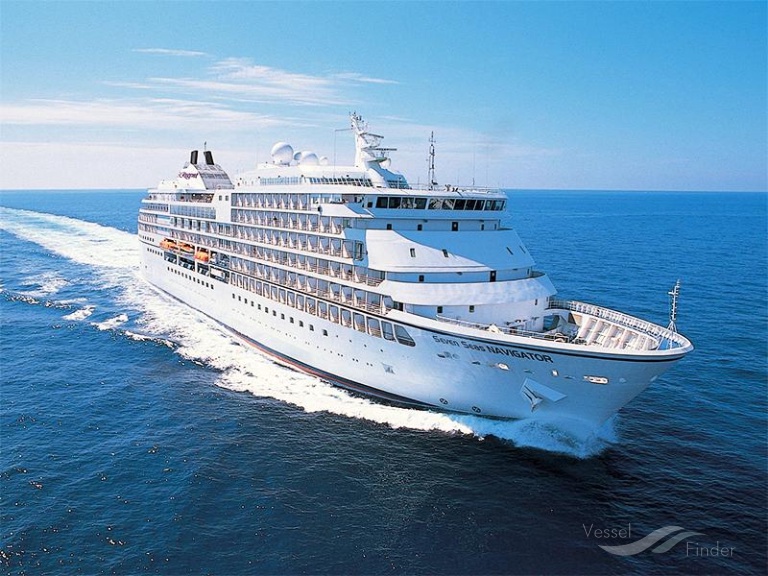 Unlike many cruise ships that carry thousands of passengers, the Seven Seas Navigator boards only 490 guests. Bask in the intimate setting and relish the serenity. But if you want a bit of action, the ship has a jogging track, mini-golf, fitness classes, dancing, and live music.
There are no rowdy parties or over-the-top entertainment as the cruise is generally for older passengers. Instead, you can indulge in tasty treats at afternoon tea, compete in board games, or soak up the ocean vistas from the outdoor pool. You can also choose from five dining venues, including an Italian restaurant, a steakhouse, and a pool grill that serves grilled-to-order burgers and milkshakes.
This cruise ship has destinations in Canada, New England, Asia, the Caribbean, the Mediterranean, the Baltic Sea, and many more.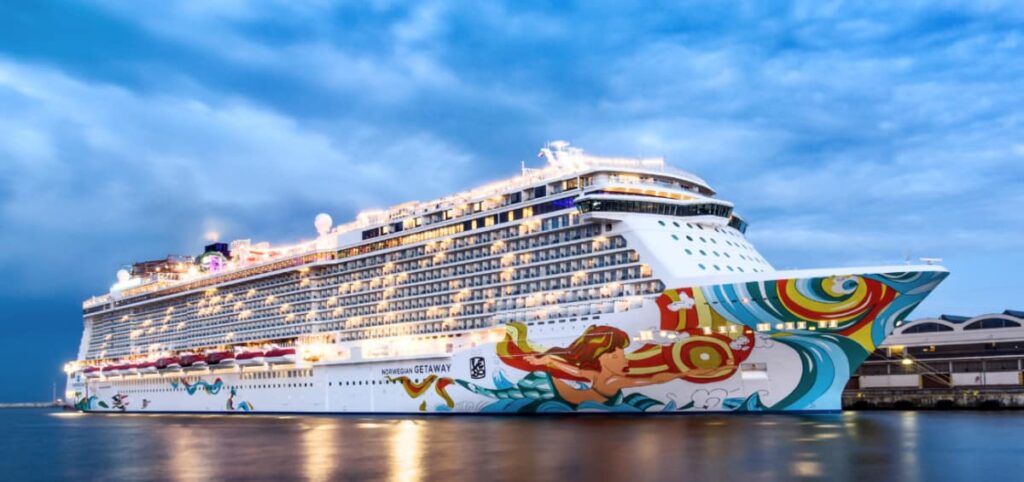 It's easy to see why the Norwegian Getaway stands out from its competitors. No other cruise ship has a full-service Starbucks, three-story sports complex, and quarter-mile-long open-air promenade lined with bars, shops, and restaurants. But what makes it suitable for solo travelers are its perfectly sized and priced studio cabins. Plus, you can indulge in 20 dining options, including gourmet restaurants, self-service buffets, and casual on-the-go grills. For some me-time, head to the onboard spa for a hot stone massage, organic facials, acupuncture, or any of their 50 specialty treatments.
Like many singles cruises NYC, Norwegian Getaway has sailings for the Bahamas, Bermuda, the Caribbean, and Northern Europe.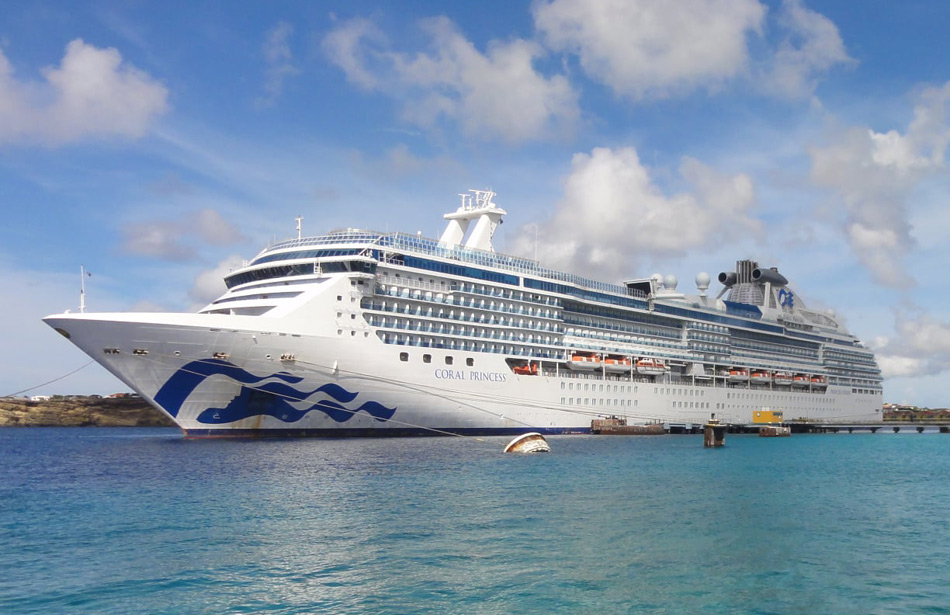 Sleek and mid-sized, the Coral Princess was custom built to navigate smaller ports and sail to exotic destinations, such as the historic Panama Canal. This 2,000-passenger vessel boasts well-appointed staterooms with balconies, a nine-hole putting course, a world-class spa, and a poolside theater for outdoor movie nights. Choose from its nine dining venues, including two specialty restaurants, five casual eateries, and two main dining rooms.
The Coral Princess travels to Australia, New Zealand, the South Pacific, Asia, and Europe. It is one of the singles cruises NYC that offer around-the-world trips. So, if you're up for a long sea adventure, check out its 110-Night Cruise to Around the World, which will take you from Brisbane to St. Petersburg to Manhattan.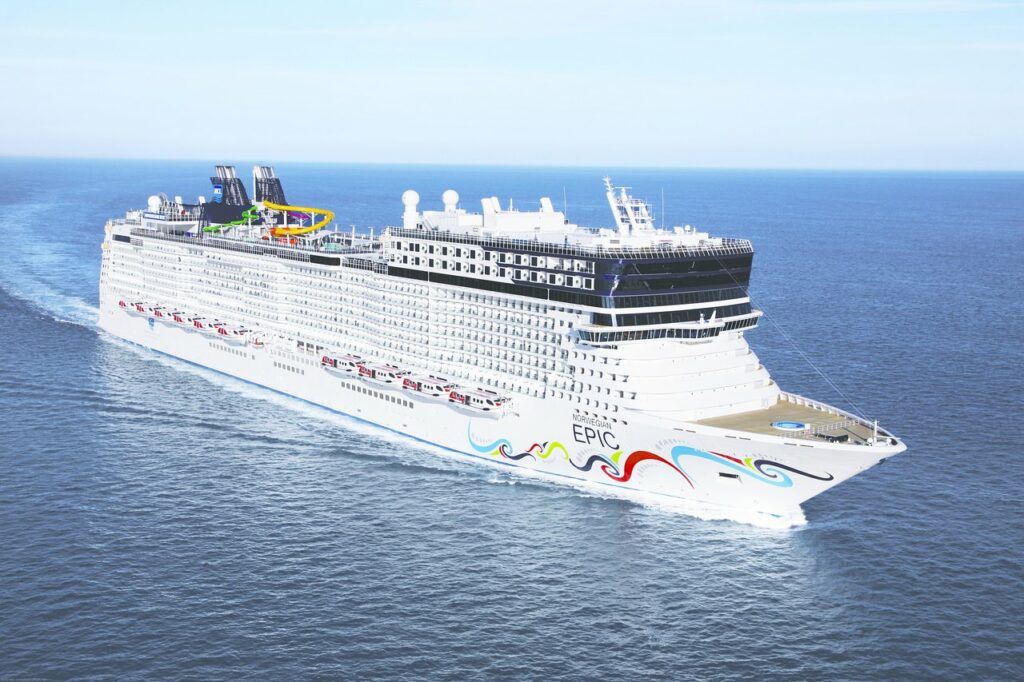 Launched in 2010 but upgraded in 2020, this 4,100-passenger vessel is sure to amaze with its outstanding accommodations, fun activities, and exceptional service. It is also one of the few ships that offer studio cabins, furbished and priced for solo cruisers, with exclusive access to a lounge area. Here, you can get a drink, watch TV, or mingle with other singles. Also onboard are a sports complex, a comedy club, a bowling alley, a waterpark, an ice bar, and 16 eateries. Spend hours of indulgent pampering at the spa during the day, then head to the theatre for award-winning entertainment.
Norwegian Epic travels to the Caribbean, Bermuda, the Greek Isles, and other destinations in the Mediterranean.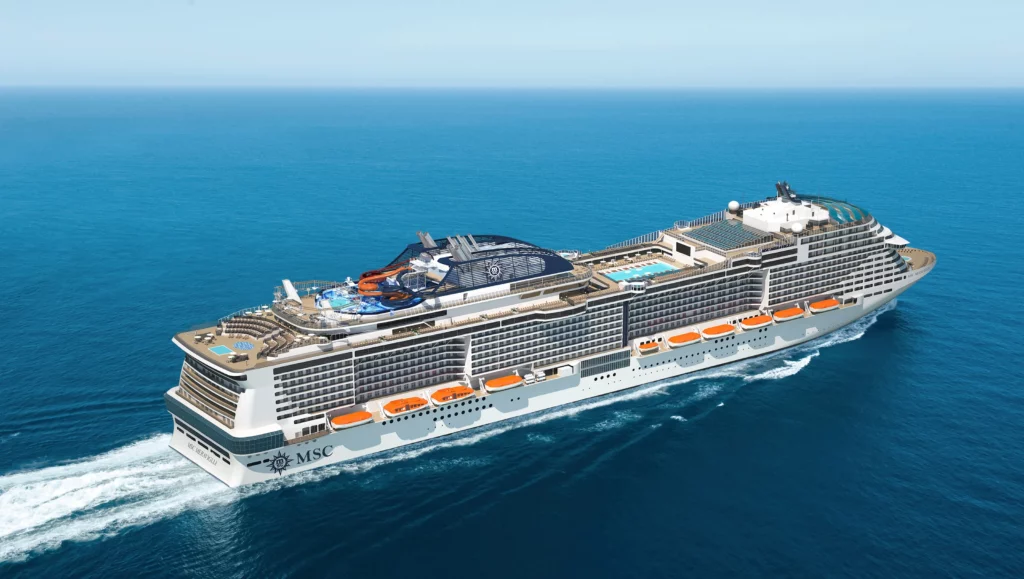 The 4,500-passenger MSC Meraviglia is one of the largest cruise ships sailing the seas. You'll be awe-struck by its 108-square-foot swimming pool, a two-deck indoor promenade with a 5,200-square-foot LED dome, and a technology-packed entertainment venue called the Carousel Lounge. It also has a Balinese spa, a state-of-the-art gym, a full-size bowling alley, and an outdoor aqua park. There are 12 dining venues on the ship, including a 20-hour buffet, a sushi restaurant, and an Italian bistro.
MSC Meraviglia travels to the Mediterranean, the Bahamas, and the Caribbean. It makes a beeline to its private marine reserve Ocean Cay on select cruises.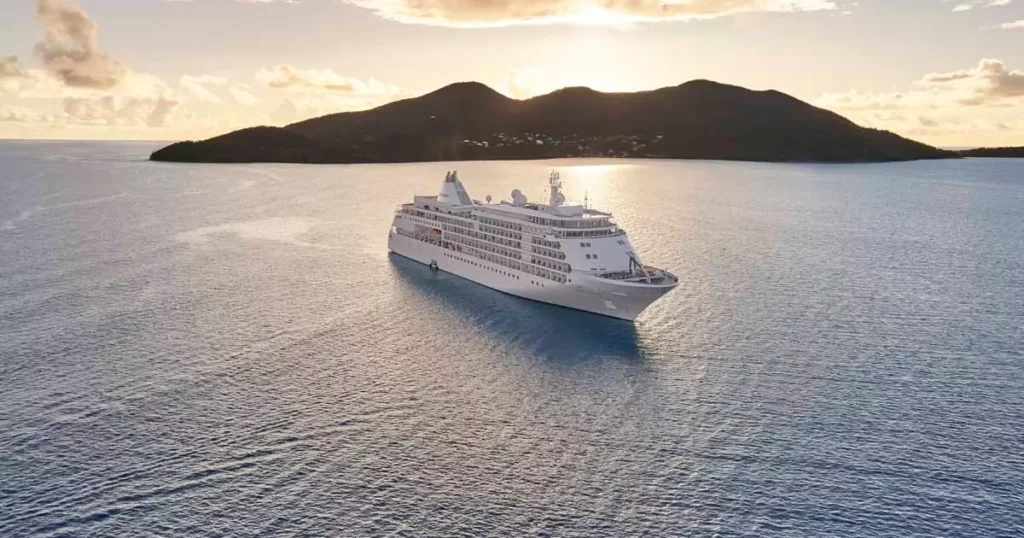 This intimate and exclusive ship carries up to 388 guests and boasts a nearly 1-to-1 crew-to-passenger ratio. It means you get a more personalized and higher standard of service than many larger cruise liners.
The ambiance in the Silver Whisper is generally laid back and calm, with activities aimed toward older travelers. You get afternoon teas, colorful productions in a multi-tiered show lounge, and enrichment courses. You can relax at the spa, play at the casino, lounge on the pool deck, or shop at the shipboard boutiques.
Silver Whisper is one of the few singles cruises in NYC that sail across Africa. Its other destinations include Australia, Canada, the Caribbean, the Mediterranean, South America, and Northern Europe.