Are you looking for weekend trips for singles? Whether you're seeking vibrant cities, dramatic landscapes, or relaxing retreats, solo traveling is a precious gift you can give yourself. Yet, it can be frightening. Despite concerns and uncertainty, solo traveling is an empowering experience that you should try at least once in your lifetime. Like any other trip, choosing the perfect destination is vital. So, to help you plan an unforgettable getaway, here are the top ten weekend trips for singles.
1. Maui, Hawaii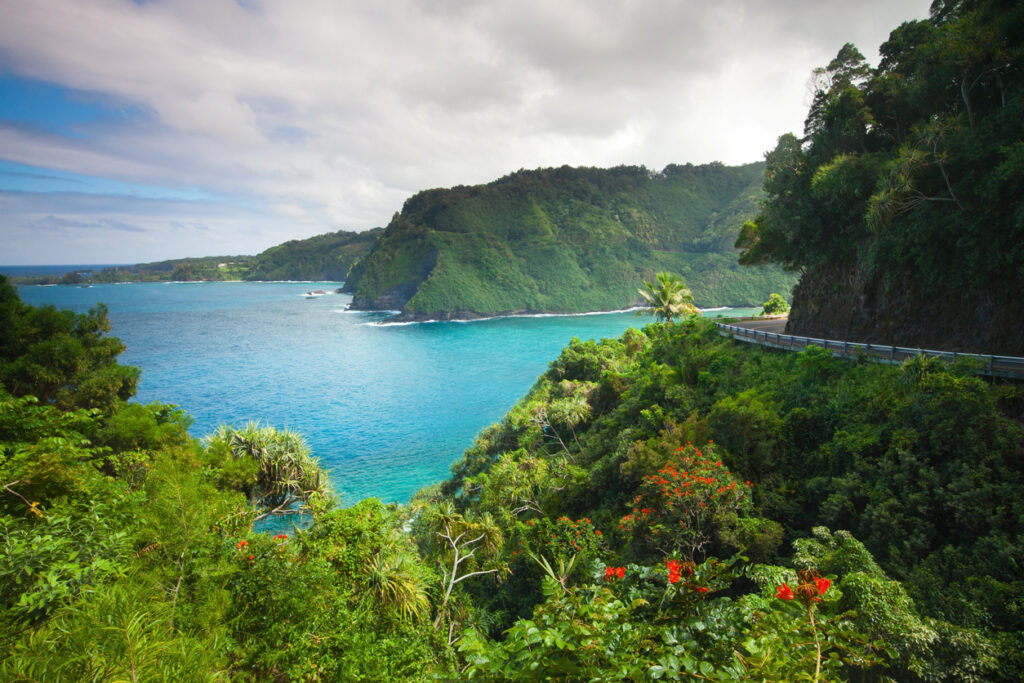 There's more to Maui than white-sand beaches and romantic walks at sunset. This tropical paradise is not only one of the most scenic islands in Hawaii. It is also one of the most tourist-friendly. If you want to make new friends on the trip, you can join several group activities, including snorkeling or scuba diving tours, luau dinners, and nature treks.
Maui isn't exactly the place you go for nightlife, but it does have a bunch of hip spots that range from glam resort clubs in the Kihei area to no-fuss tiki bars on the beach. If you prefer some solitude, the island has plenty of less-touristy hideaways, particularly on the north shore. Spend some time on a hammock by the beach, drive along the scenic road to Hana, hike to the peak of Haleakala for astonishing views, or treat yourself to a rejuvenating spa session.
---
2. Grenada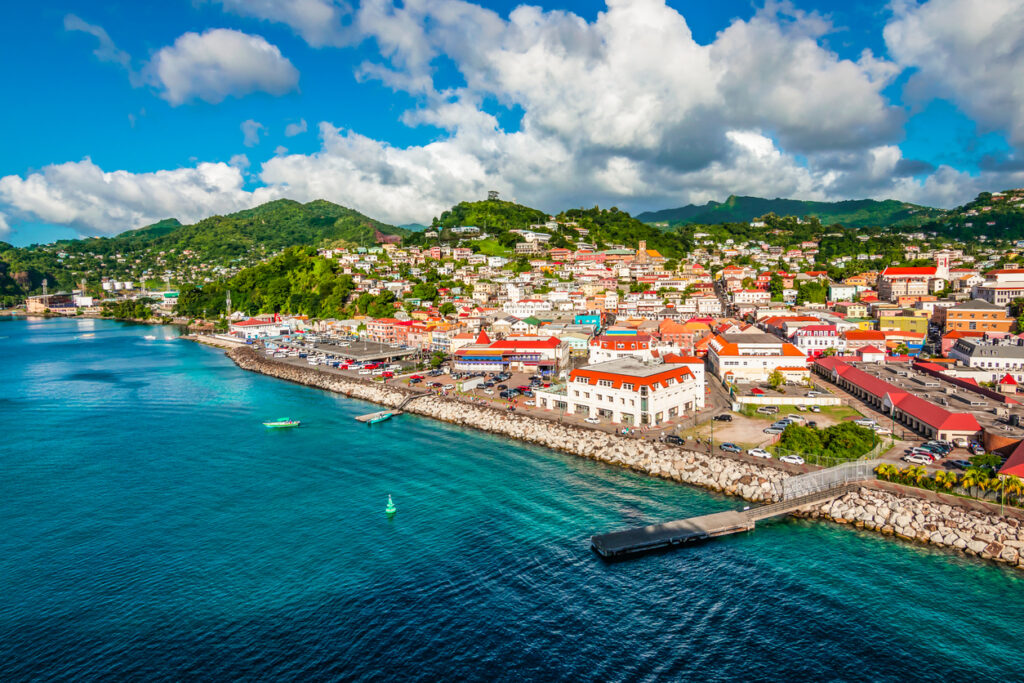 Grenada evokes old-world Caribbean charm and is one of the safest destinations for female travelers. Its capital St. George's lies at the base of a volcano crater, set on a horseshoe-shaped bay. Here, you'll find pastel-colored houses clinging to hillsides, rows of old Georgian buildings, and vibrant sailboats bristling on the Carenage harbor. The famous Grand Anse Beach is south of the city.
One of the most famous attractions in Grenada is the underwater sculpture park. You can see all 75 sculptures by snorkeling, diving, or glass-bottom boat tours. Head to the mountains of St. George's to find the 10-meter-tall Annandale Waterfall. Take a boat to the quieter neighboring islands of Carriacou and Petite Martinique. If you love exploring nature, join a river rafting tour of the Balthazar River, where you'll find exotic wildlife.
---
3. Montréal, Canada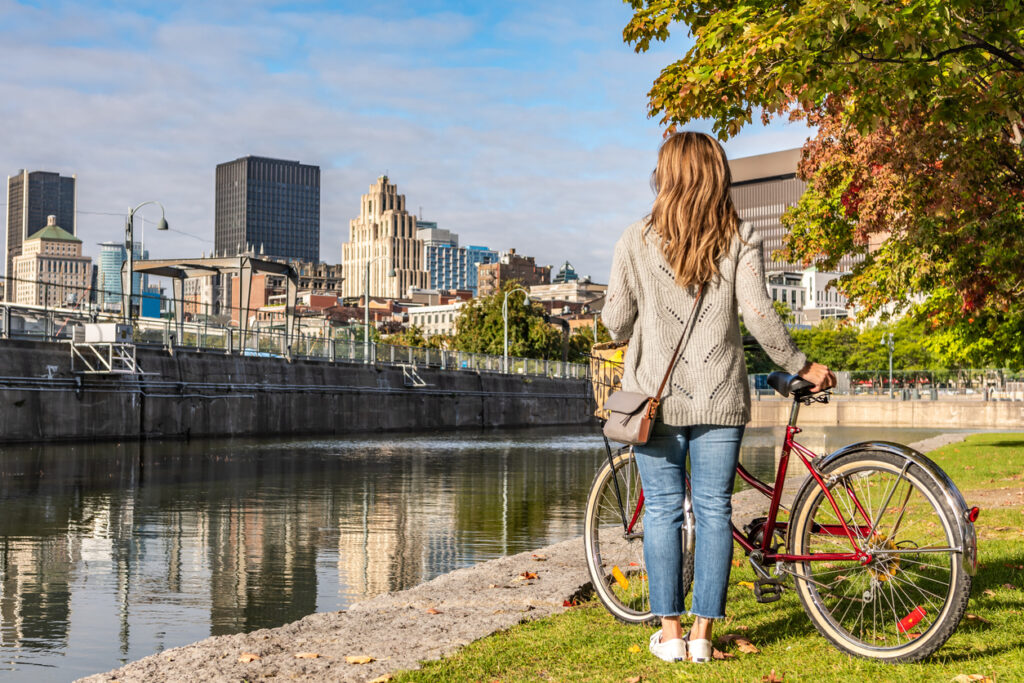 From its museums to its architecture and fascinating food scene, Montréal satisfies your craving for culture, art, and adventure. Wander around the streets of Old Montréal and sample the best charcuterie and cheeses at the Jean-Talon Market. Then, watch a show at the Quartier des Spectacles, explore Mount Royal Park and have organic coffee at a café in Mile End.
If your idea of weekend trips for singles centers on self-care, visit Le Baluchon Éco-villégiature, a luxurious eco-resort just two hours away from Montréal. It features a Nordic-style spa, farm-to-table restaurant, and activities such as biking, hiking, and horseback riding. In winter, you can enjoy skiing and snowmobiling.
---
4. Prague, Czech Republic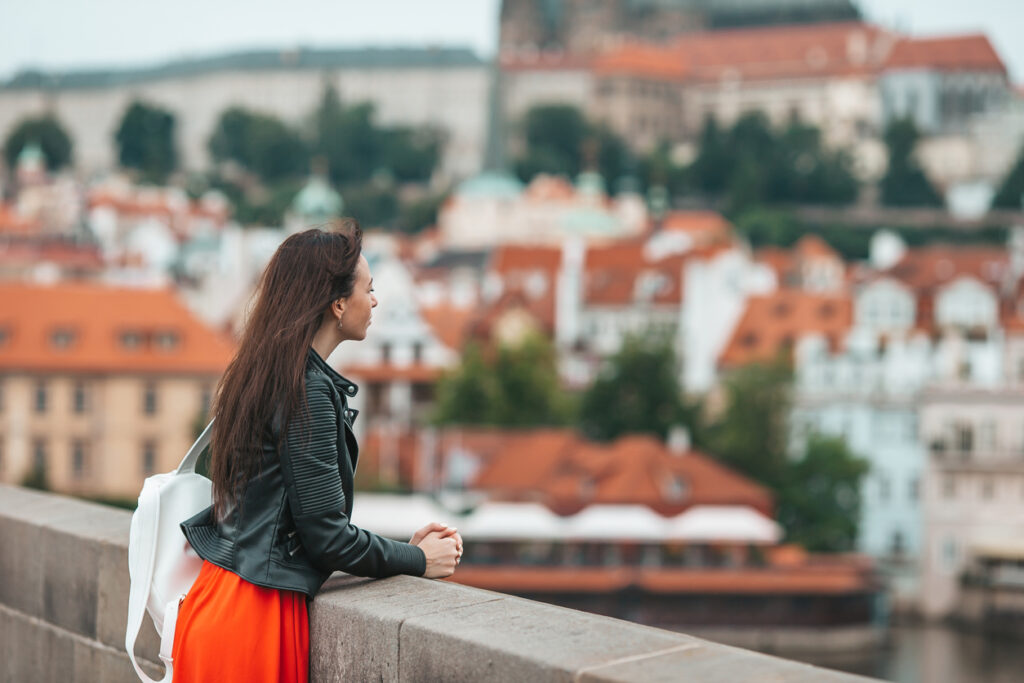 Not exactly a week trip destination, especially if you're in North America, but there is so much to do and see in the City of a Hundred Spires it's a shame not to include it in our list. This UNESCO-listed destination is home to fascinating festivals, delicious cuisine, stunning architecture, and rich history.
Head to the bustling Naplavka area, a boardwalk by the river Vltava, where anchored boats double as spur-of-the-moment beer gardens and setting for live music. For a touch of history, explore the awe-inspiring Prague Castle and the historic neighborhood of the Old Town. Don't skip its fascinating museums, including the National Museum, the Museum of Communism, and the Karel Zeman Museum. For something quirky, check out the Sex Machines Museum. If you want to see the city from the water, go on a paddle boarding tour down the Vltava River.
---
5. Amsterdam, The Netherlands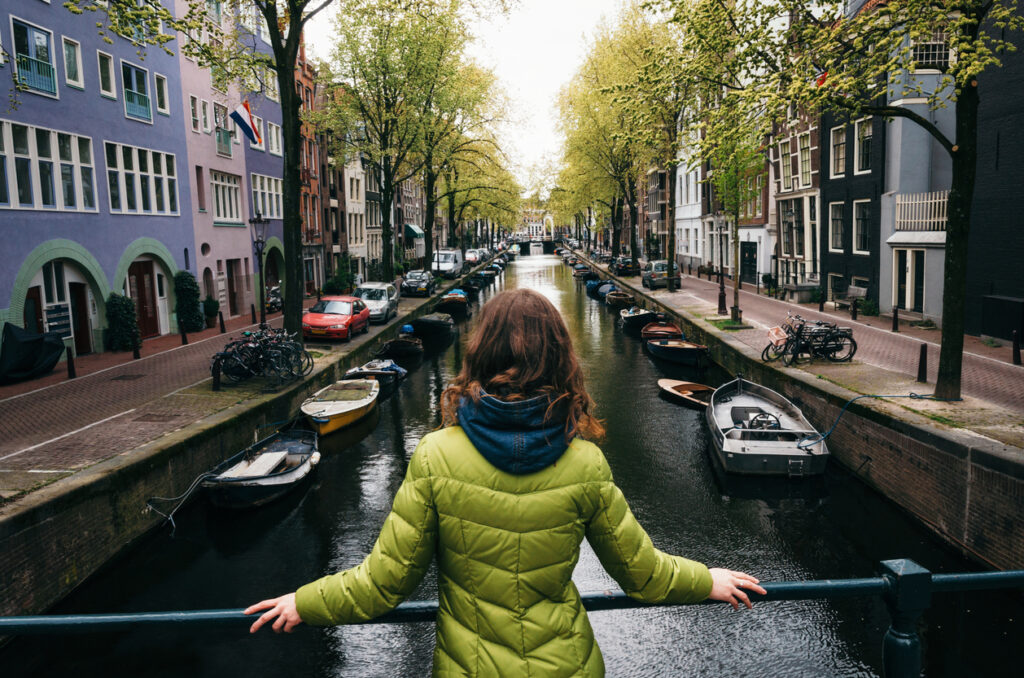 Dubbed the Venice of the North, Amsterdam boasts a network of over 165 canals and 1281 bridges. It also has 75 museums, a vibrant nightlife scene, stunning views, great eats, and the biggest flea market in Europe. The best way to see the city is to go on a small group bike tour of central Amsterdam. You can also try a canal or a boat trip on the scenic waterways.
If you're a foodie, join a street food tour or enroll in a cooking class. Ramble around Vondelpark, catch a Dutch film at Tuschinski, and see the iconic tulip fields. Learn about art and history at the museums, such as the Museum Ons' Lieve Heer op Solder, the Van Gogh Museum, and the Anne Frank House.
---
6. Seattle, Washington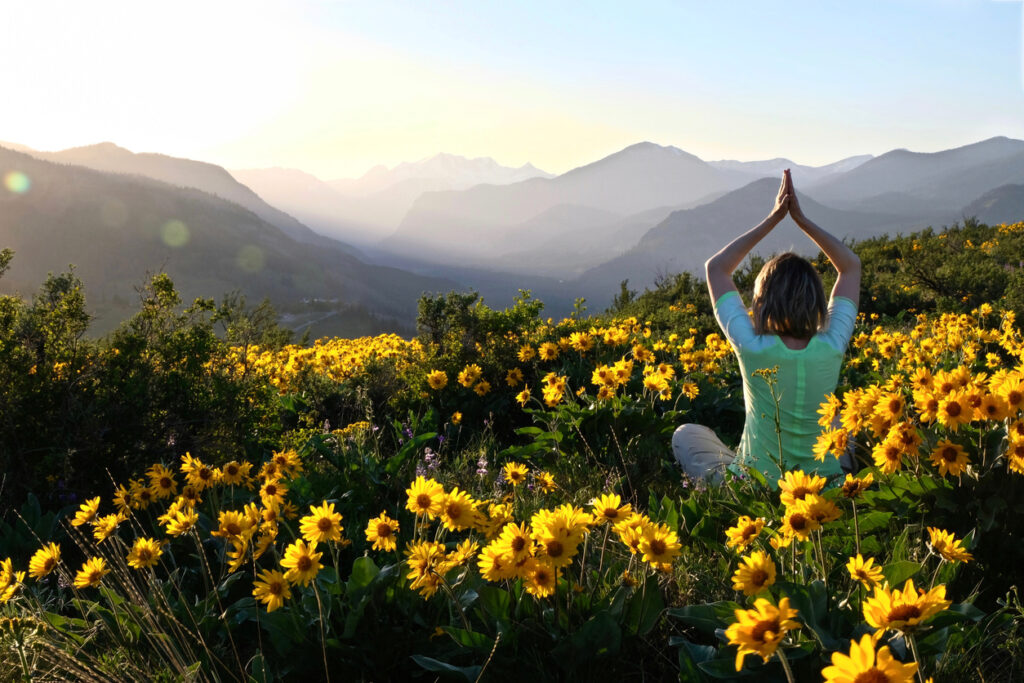 With its stunning waterfront and atmospheric downtown, Seattle is one of the most sought-after weekend destinations in the Pacific Northwest. Any trip to the Emerald City should include a tour from the water via a harbor cruise. Then explore inland by walking around the city center, with its fancy cafés, quirky shops, bars, and restaurants. Head to Pike Place Market, a massive indoor-outdoor market that sells anything from flowers and fresh fish to gelato and salmon burgers. Embark on an underground history excursion along subterranean pathways built more than a century ago.
If you don't mind venturing a little out of town, book a winery tour to see the celebrated Chateau Ste. Michelle Winery and Snoqualmie Falls. You can also drop by Boehm's Candy, where you'll taste famous for its European-style hand-dipped chocolates and sweets.
---
7. Vancouver, Canada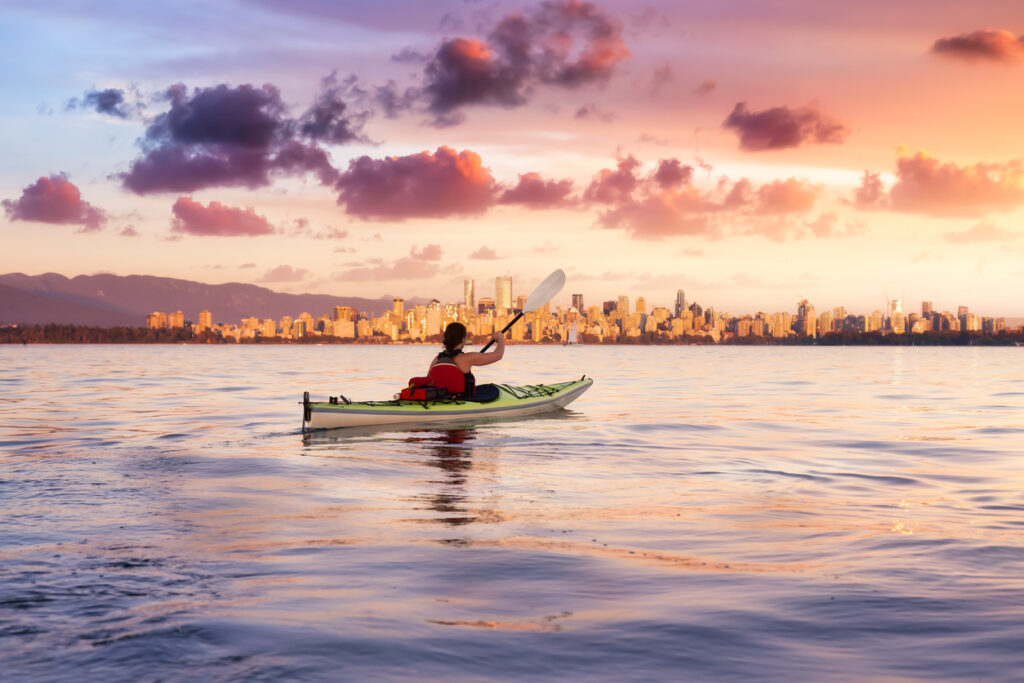 Boasting a mixture of natural beauty and urban life, Vancouver offers incredible weekend trips for singles seeking adventure and relaxation. Visit the famous Stanley Park and Queen Elizabeth Park for mesmerizing views. For some beach escape, hit Kitsilano Beach, Spanish Banks, Jericho Beach, or Sunset Beach. Need some retail therapy? You will never go wrong with Richmond Night Market, home to over 200 retail stores and 100 food stalls. If you are looking for unique finds, visit Eastside Flea Market, which sells antiques, vintage clothing, and locally handcrafted products.
Other things to see in the city include the Vancouver Lookout, Dr. Sun Yat-Sen Classical Garden, the Vancouver Art Gallery, Capilano Suspension Bridge Park, and the award-winning Museum of Anthropology.
---
8. Aruba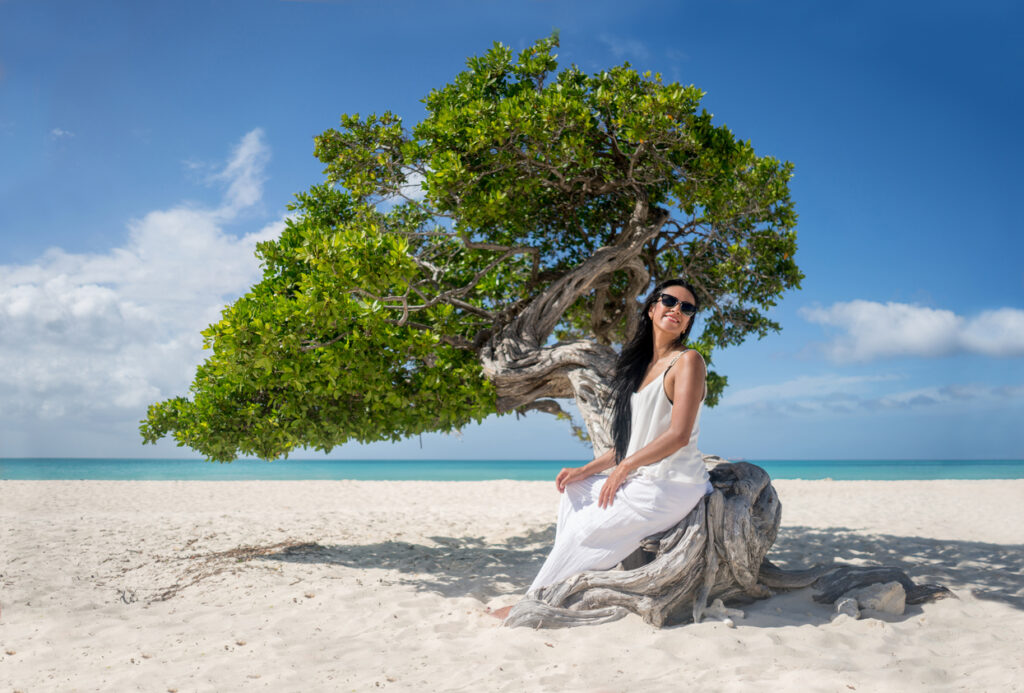 Aruba is one happy island and the perfect place for weekend trips for singles looking for fun in the sun. With over 68 kilometers of striking coastline, you'll never be short of glistening white-sand beaches fringed with turquoise waters and dancing palm trees. Then, there are loads of culinary delights and cocktails on the shore at sunset.
Spend the day scuba diving off Hadicurari Beach, marvel at the stunning landscapes and natural gems of Arikok National Park, and stroll around the capital of Oranjestad. No matter how action-packed your day is, save some energy for live music and dancing in one of the city's pubs.
---
9. Tulum, Mexico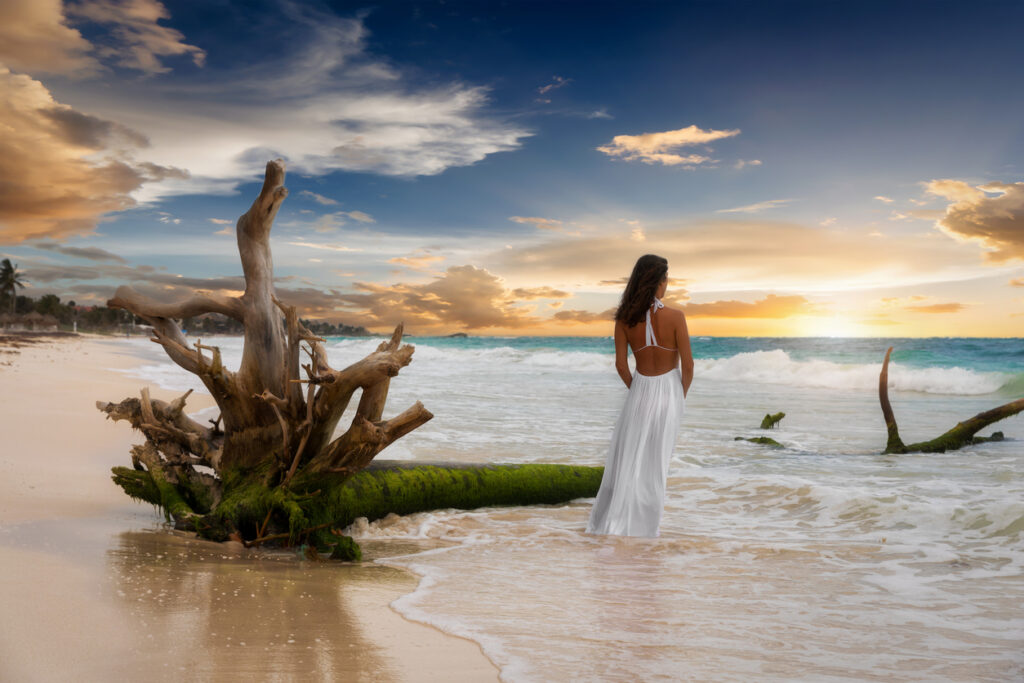 Mexico's Caribbean coast is known for its chic resorts, breathtaking beaches, idyllic spas, and adrenaline-fueled water sports. But if you're looking for a blend of these plus a little history, Tulum is a fantastic destination. Apart from pristine beaches, it is home to well-preserved Mayan ruins, dozens of enchanting cenotes or underwater rivers, and the UNESCO-listed Sian Ka'an Biosphere Reserve, where you'll find the magical Kaan Luum Lagoon. If you visit between May and October, you might spot thousands of sea turtles swimming to the shore at sunset to lay eggs on the sand.
Tulum is not only eco-friendly. It also makes an excellent go-to for the health-conscious, with many of its resorts providing wellness activities such as yoga sessions, sunrise meditations, and rejuvenating spa treatments.
---
10. San Francisco, California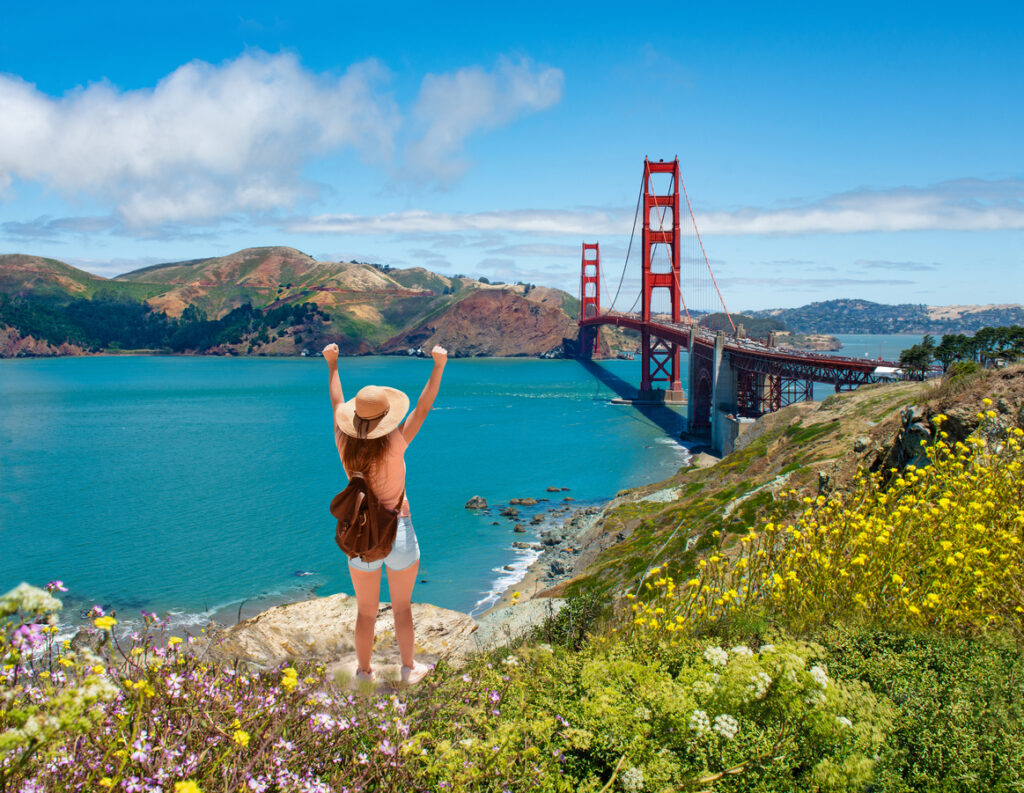 This vibrant City by the Bay is full of unique and exciting experiences fit for weekend trips for singles. While you're in San Francisco, explore the gardens and the de Young Museum in the Golden Gate Park. Bask in the 1960s hippie vibes as you stroll around the Haight Ashbury neighborhood, with its rows of quirky restaurants, old record shops, and vintage boutiques. Lounge at the Presidio, admire the Palace of Fine Arts, drive down the iconic Lombard Street, and have lunch at the Ferry Building Marketplace.
Union Square is perfect for shopping and people-watching. For incredible views of the cityscape, head to Twin Peaks. If you have time, take a ferry to the historic island of Alcatraz.