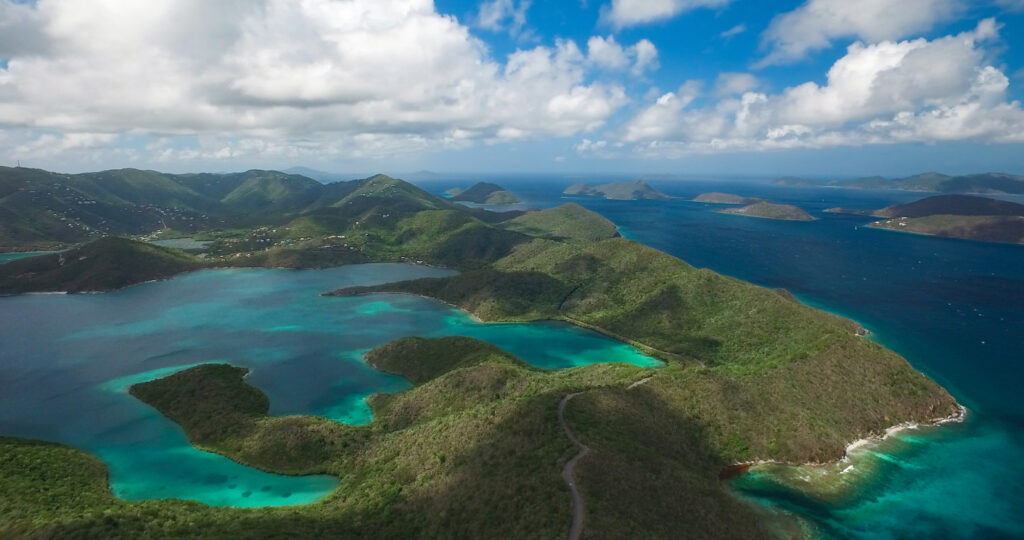 The Virgin Islands consist of close to one hundred individual islands and cays, each of which has a unique appeal. Water sports, shipwreck dives, underwater excursions, surfable waves, and picture-perfect beaches make these Caribbean islands a bucket-list destination for many. It's no surprise that vacationers worldwide are searching for where to stay in Virgin Islands.
The best cities and resorts are dispersed, so making a detailed itinerary is vital before you go. These islands are perfect for a honeymoon or a family vacation. Keep reading if you're wondering where to stay in Virgin Islands.
St. Thomas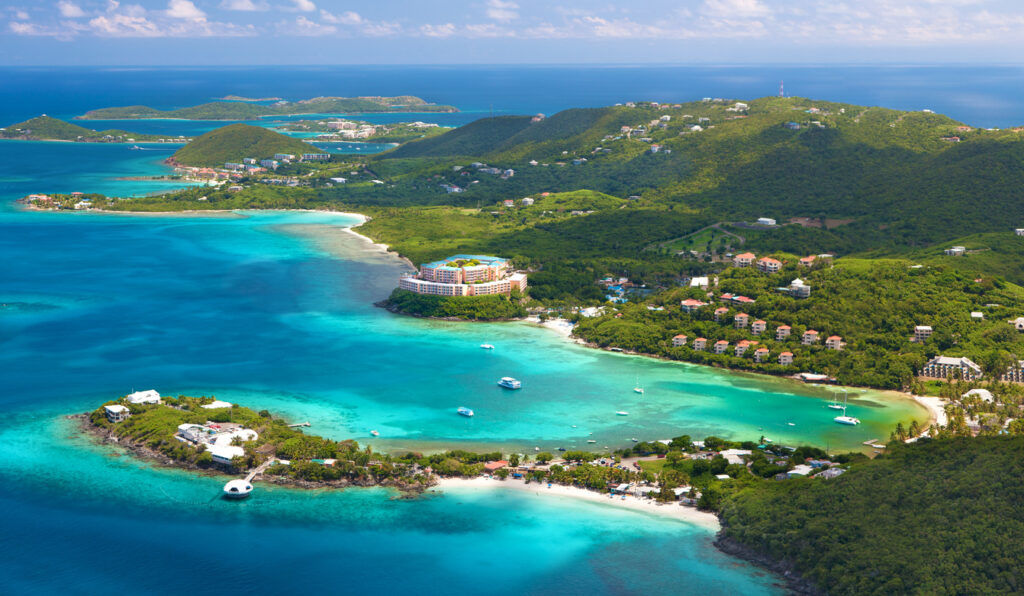 Among the U.S. Virgin Islands, St. Thomas is the easiest to reach. It is a popular starting point for trips to neighboring St. John and St. Croix and a popular destination in its own right. The stunning beaches and excellent snorkeling in this Caribbean hotspot are the main draws for visitors. Thanks to its rich nautical heritage and legendary pirate swashbucklers, you can find exciting tourist spots here.
Foreign visitors have made their imprint through the years. St. Thomas is a popular tourist destination due to its cosmopolitan vibe, especially in the capital city of Charlotte Amalie. The latter has many cultural attractions, duty-free stores, and Danish colonial architecture.
If you're wondering what to visit first and where to stay in Virgin Islands, then St. Thomas is your best bet. The area is home to dozens of stunning beaches spread across miles of sandy shoreline. Magens Bay, located on the north coast, is picture-perfect and bustling with activities (swimming, kayaking, and paddleboarding). Lindquist Beach, on the island's eastern end, is a great area to escape the crowd because it is part of the 21-acre protected Smith Bay Park.
Due to the abundance of tropical fish and the cleanliness of the water, snorkeling is a popular activity here. The shallow bays are perfect for families, as swimming and exploring are enjoyable and risk-free activities. Coki Point Beach, Secret Harbour, and Brewers Bay are great places to witness amazing marine life. Honeymoon Beach, located on the less visited Water Island, is well worth a boat trip.
Where To Stay in St. Thomas, U.S. Virgin Islands?
St. John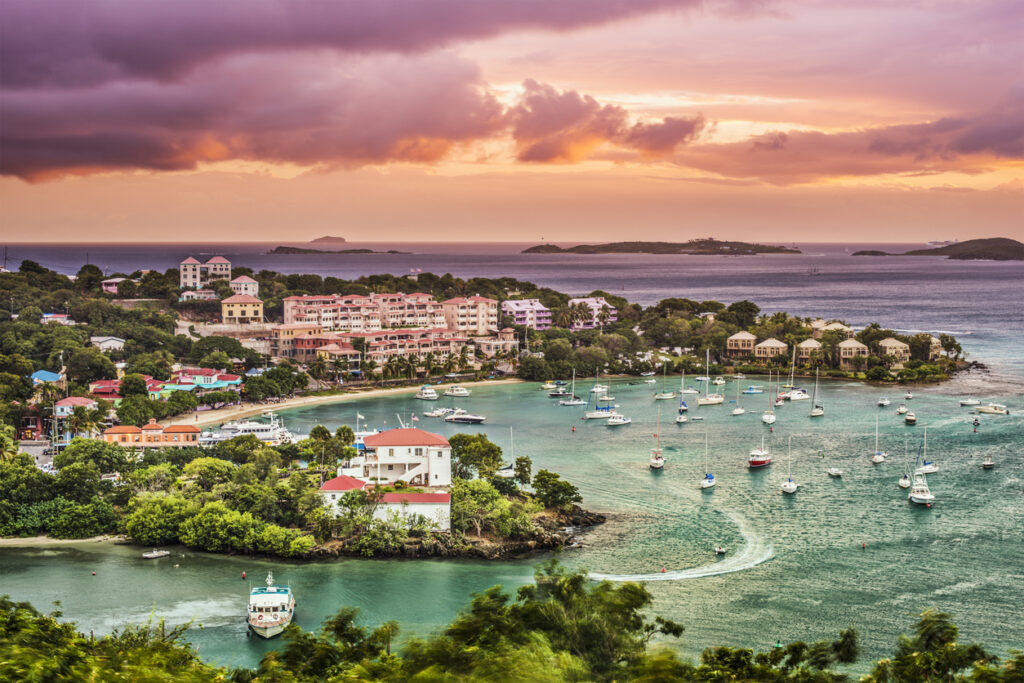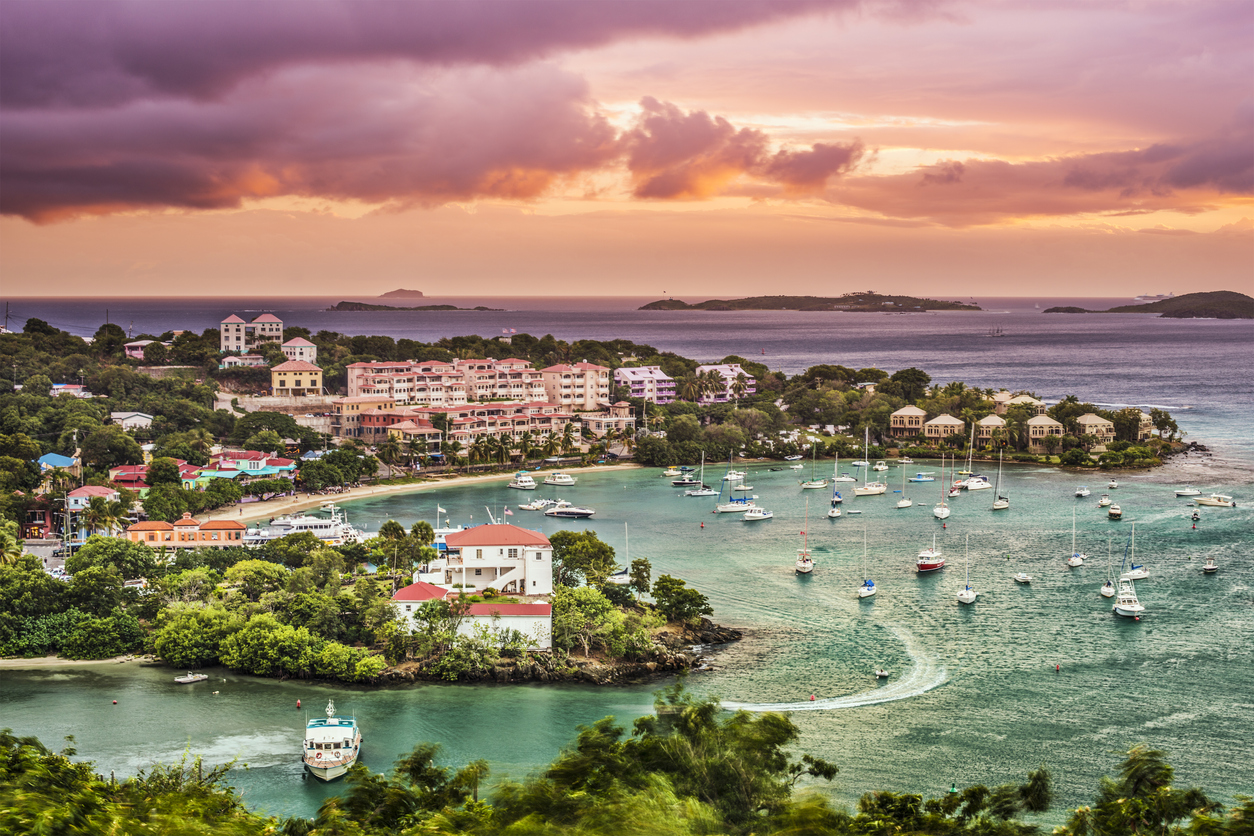 St. John is where to stay in Virgin Islands if you want to take advantage of the stunning natural beauty. This place is also home to the Virgin Islands National Park, which protects over 7,000 of the island's 12,500 acres.
Cruz Bay is the island's hub and where ferries depart to cross to St. Thomas. The areas around Cruz Bay and Coral Bay are densely populated with resorts and vacation homes.
St. John is the smallest and most inaccessible of the significant U.S. Virgin Islands, measuring only 20 square miles. Still, you can find the best of the U.S. Virgin Islands into this tiny island.
The Virgin Islands National Park was formed in 1956 and protected almost two-thirds of the island. Ecotourism is integral to the local economy and provides many of the best experiences. The marine ecosystems surrounding the Virgin Islands are now also protected thanks to the establishment of the Virgin Islands Coral Reef National Monument in 2001.
That's why it's such a joy to visit this pristine paradise without a passport and enjoy so many land and marine adventures in its natural setting.
Where To Stay in St. John, U.S. Virgin Islands?
St. Croix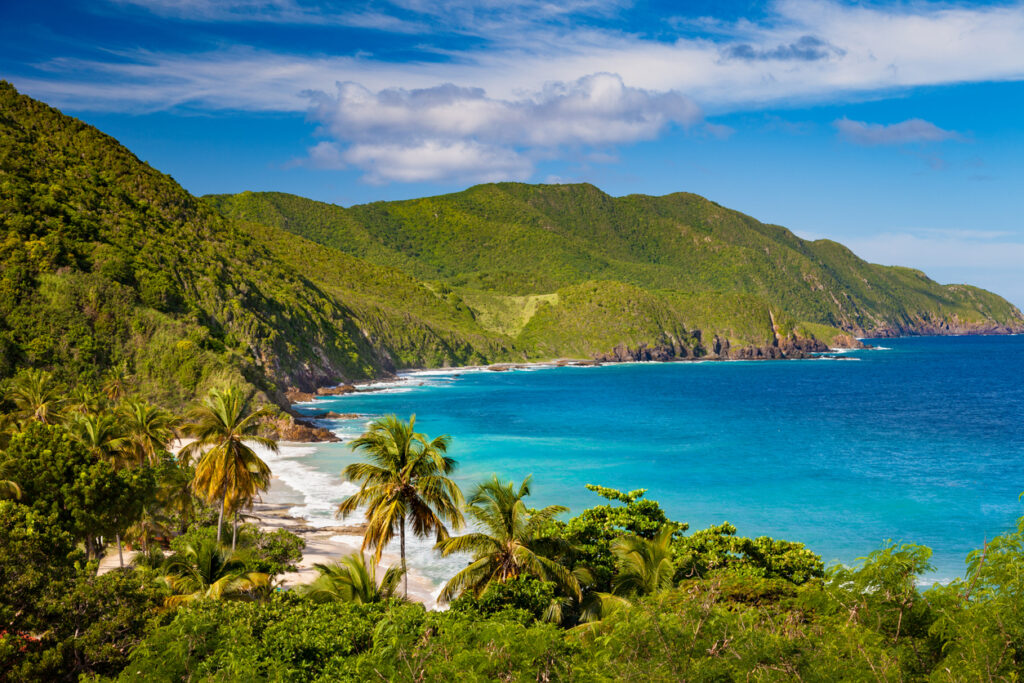 Wondering where to stay in Virgin Islands for snorkeling or diving? Try St. Croix. It is the largest of the U.S Virgin Islands. Furthermore, it is home to Buck Island Reef National Park, one of the few national parks in the United States located entirely below the surface. Around the seafloor, you'll find approximately 200 acres of underwater pathways and vibrant coral life.
Visitors to St. Croix tend to be exploratory and cosmopolitan. Christiansted, on the eastern side of the island, and Frederiksted, on the western side, are twin cities with a lot to offer in terms of shopping, cuisine, culture, and history.
The city of Frederiksted holds a special place in the minds of those with an Afrocentric view of history. The 1848 proclamation ending African enslavement in the Danish West Indies was issued from this location.
Several landmarks in Christiansted date back hundreds of years. The Danish colonial fort of Christiansvaern stands at the core of the Christiansted National Historic Site, including other buildings from the 18th and 19th centuries.
Some of Christiansted's most popular attractions are its many restaurants and shops. Cafes, restaurants, and boutiques located in charming buildings straight from the past offer thrilling culinary journeys and one-of-a-kind shopping opportunities.
Outside the two cities, visitors to St. Croix can enjoy various outdoor activities, including swimming, snorkeling, scuba diving, and golf at championship courses.
Where To Stay in St. Croix, U.S. Virgin Islands?
Tortola
Tortola, a jewel among the British Virgin Islands, has a verdant mountainous environment and stunning sandy coves that will make any beach bum swoon. Road Town, the capital, has a small-town vibe with bars, restaurants, and shops. At the same time, the island's highlands and hills provide abundant opportunities to explore flora through paths.
There are several historical landmarks on Main Street, including the Virgin Islands Folk Museum and the St. George's Anglican Church, dating back to the 1800s.
Tortola is where to stay in Virgin Islands if you want to relax with a tropical drink while watching the surf come in. It's the best place for people who enjoy the beach because it's the biggest of the British Virgin Islands. You'll find beautiful stretches of white sand beach in the east, such as Lambert Beach. At the same time, you can find Apple Bay, which is widely regarded as one of the Caribbean's top surfing spots, farther west.
Where To Stay in Tortola, British Virgin Islands?
Anegada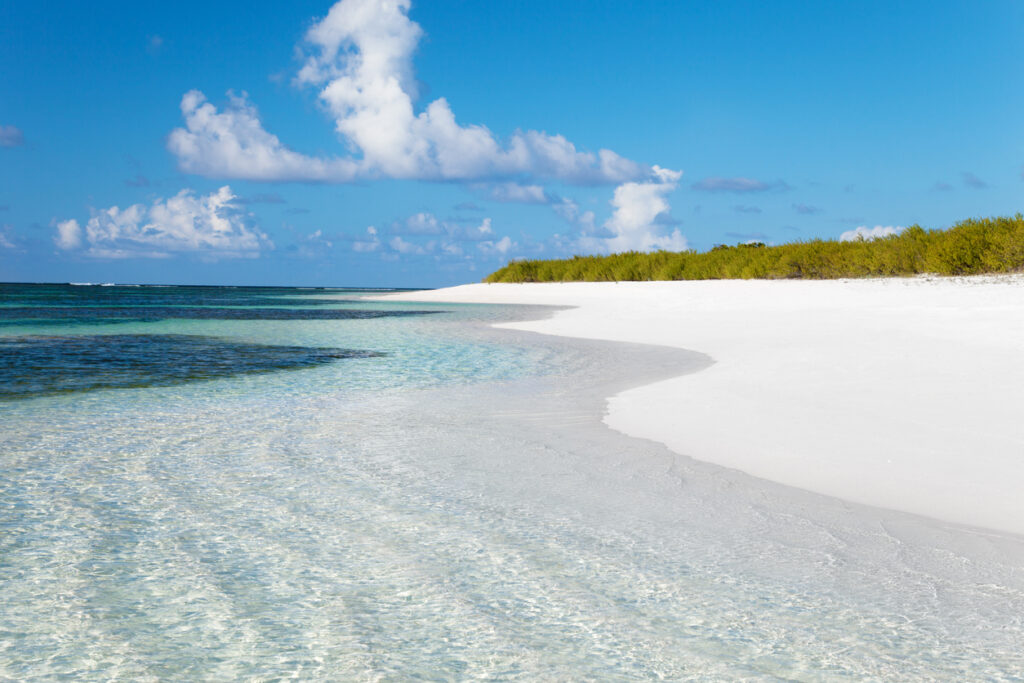 The stunning island of Anegada is a diver's paradise, with more than 300 shipwrecks to explore, beaches of white sand, and flocks of flamingos. Anegada is also known as the "Drowned Island" due to its low elevation of barely 28 feet above sea level.
While Anegada has a few B&Bs, hotels, and villas, most visitors come on day trips from Tortola for the day. Tourists seeking tranquility should plan a vacation to the island of Anegada.
That eliminates the need to scout around for a comfortable spot on the sand. The bad news is that you'll have to find your way to the closest convenience store (or bring snacks and water). Travelers highly recommend the fresh seafood restaurant Lobster Trap, located on the water's edge.
Visitors to the British Virgin Islands often remark that their time spent on the peaceful island of Anegada was the highlight of their trip. It is because of the island's remote location and nearly deserted (but notably immaculate) beaches, even in the wake of Hurricane Irma's destruction. Scooter rentals were highly suggested by many who visited the island.
Anegada is where to stay in Virgin Islands if you want to experience the Caribbean's raw beauty.
Where To Stay in Anegada, British Virgin Islands?
Virgin Gorda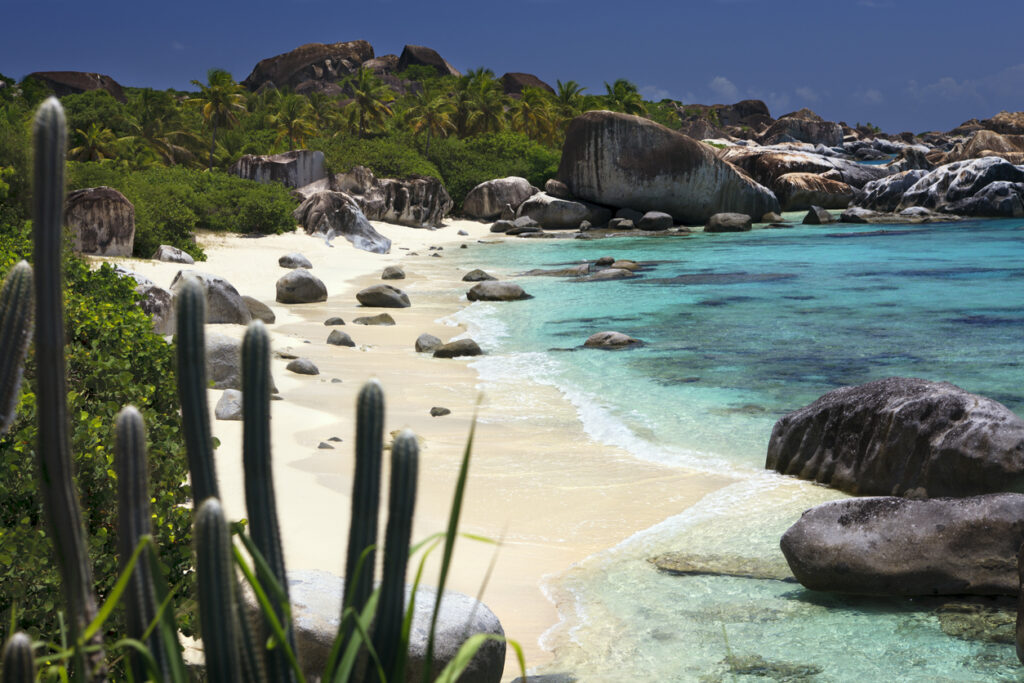 If you head east from St. Thomas, you'll eventually reach Virgin Gorda. Here on the island, time passes at a more relaxed pace. Tourists can see goats occasionally straying into the highways in places like North Sound. Nevertheless, a change is on the horizon. Virgin Gorda Yacht Harbour, the business and social heart of Spanish Town, is expanding.
Expensive houses and new hotel complexes are springing up all over the island. Despite this, you can find numerous inexpensive villas and guesthouses around the island where visitors can spend a night or two. Virgin Gorda is where to stay in Virgin Islands if you're into dramatic sceneries and fresh ocean breeze.
Although traveling to Virgin Gorda may be difficult, once you're here, you'll find plenty to do to justify leaving your lounge chair. On average, driving from one end of the island to the other takes roughly 20 minutes. Still, it's well worth your time to stop at Copper Mine Point to learn about the island's history and to climb Virgin Gorda Peak for a bird's-eye view.
Most visitors to Virgin Gorda come to see the Baths. The maze of large rocks leading down to the magnificent white sand beaches and the calm blue bay is well known.
Where To Stay in Virgin Gorda, British Virgin Islands?
Jost Van Dyke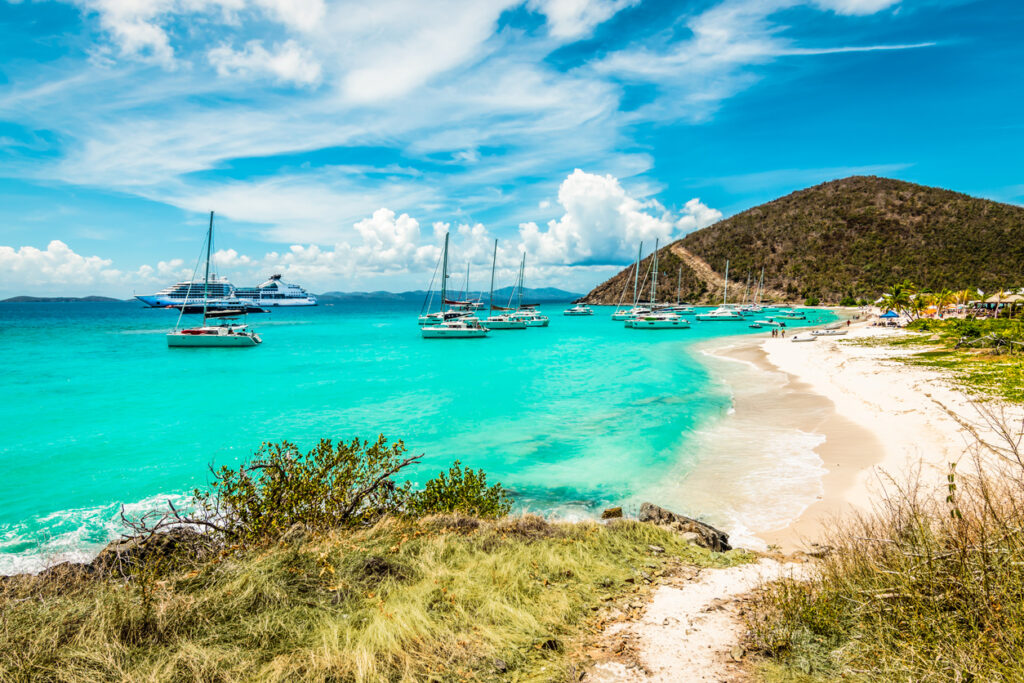 Among the British Virgin Islands, Jost Van Dyke is among the tiniest and most scenic. Beautifully situated between the Atlantic Ocean and the Caribbean Sea, this island is part of the northern Virgin Islands archipelago.
As it is only 8 kilometers away from Tortola and Saint John, the island is very accessible. Planning a trip to Jos Van Dyke? You can buy tickets for boats leaving Tortola, St. Thomas, or St. John.
It was in honor of the Dutch pirate who took refuge here that the island was given its current name. The island is home to some of the world's finest white sand beaches, lush tropical vegetation, and a lively downtown district with plenty of exciting clubs and restaurants.
Due to its diminutive size, Jost Van Dyke is best explored on foot.
Hikers will find the most beauty between the large harbor and the sandy beach.
Unspoiled white sand and coconut palms make White Bay one of the island's best beaches. You can quench your thirst at the Soggy Dollar Bar. Moreover, don't miss out on the Bubbly Pool, which locals fondly refer to as "Mother Nature's jacuzzi."
Jost Van Dyke is where to stay in Virgin Islands for tourists searching for Caribbean cocktails and tropical scenery.
Where To Stay in Jost Van Dyke, British Virgin Islands?
Bottom Line
You may still be wondering where to stay in Virgin Islands. Try out this group of islands' easygoing allure by visiting any (or more!) of the islands mentioned above. You can now enjoy a delightful Caribbean vacation by packing your flip-flops and exploring some of the stunning locations in this chain of islands.