Going on a singles cruise is a fabulous way to see the world without the hassle of packing and unpacking or booking accommodations every time you arrive at a new destination. You're essentially staying at a luxurious floating hotel (or sea bound resort, in some cases) while traveling from one location to another. And despite the misconception, cruises aren't only for retired couples, newlyweds, or families with young kids. Recently, cruising companies have upgraded their services to include the needs of solo travelers, adding hip restaurants, exciting meet-ups, and studio rooms that cater to individual passengers. Are you dreaming of the perfect ocean getaway? Here are the 11 best singles cruises to help you plan your ideal vacation.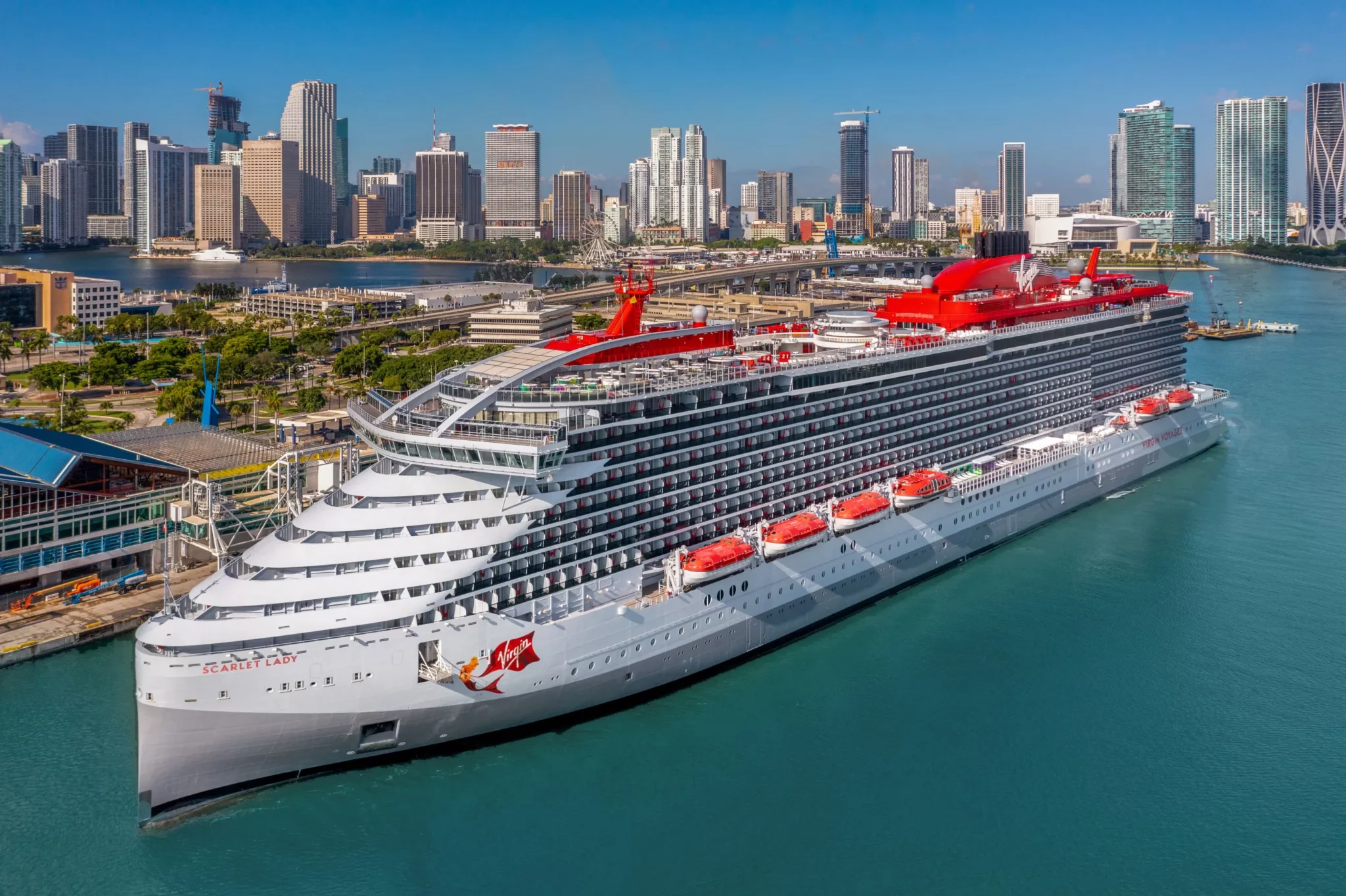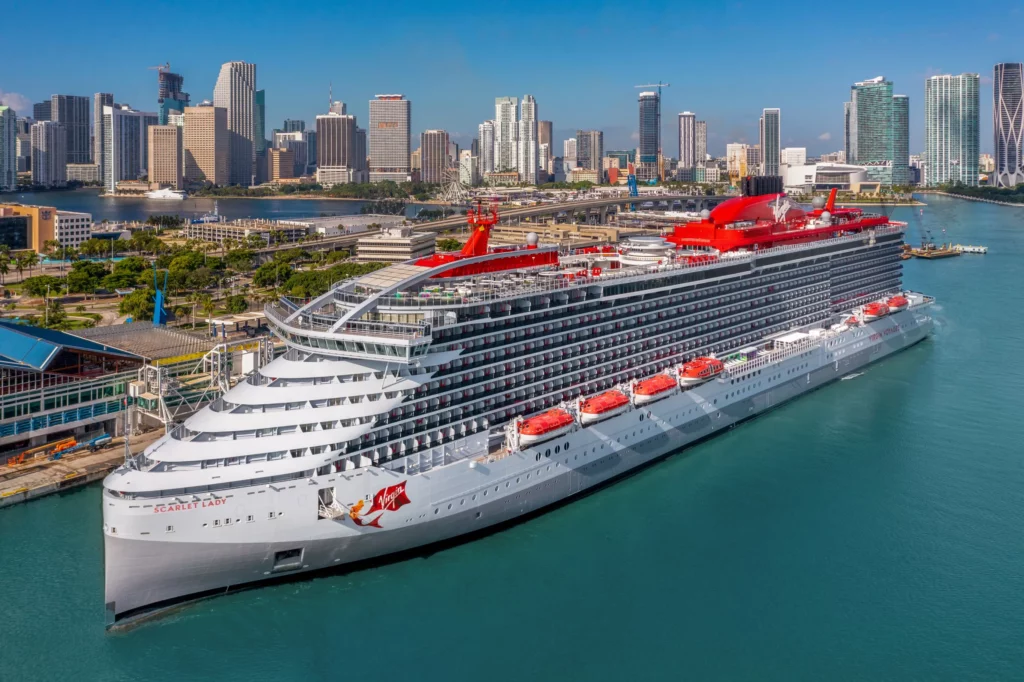 Cruise line: Virgin Voyages
Sails to: Caribbean, Mediterranean
Sails from: Miami, Barcelona
Scarlet Lady is anything but conventional. It is, after all, Virgin Voyages' first adults-only ship and caters mainly to passengers under 50. Don't expect set dining times, revue-style shows, coat and tie events, or ballroom dancing. Think tattoo shops, late-night risqué entertainment, DJ-helmed parties, and eclectic gastronomic options.
You'll never get bored on board the Scarlet Lady as it has a range of activities, including yoga, Pilates, spas and wellness, themed workouts, and classes on mixology and coffee-crafting. As for entertainment, there are acrobatic shows, live music, air hockey, and even classic video games.
Because it carries a maximum capacity of 2,750 passengers, the Scarlet Lady can get loud. But its rooms have soundproofing and vibration-reducing systems to lessen the noise. If you're on a budget or just looking for a space to crash after partying all night, you can go for a standard studio room.
---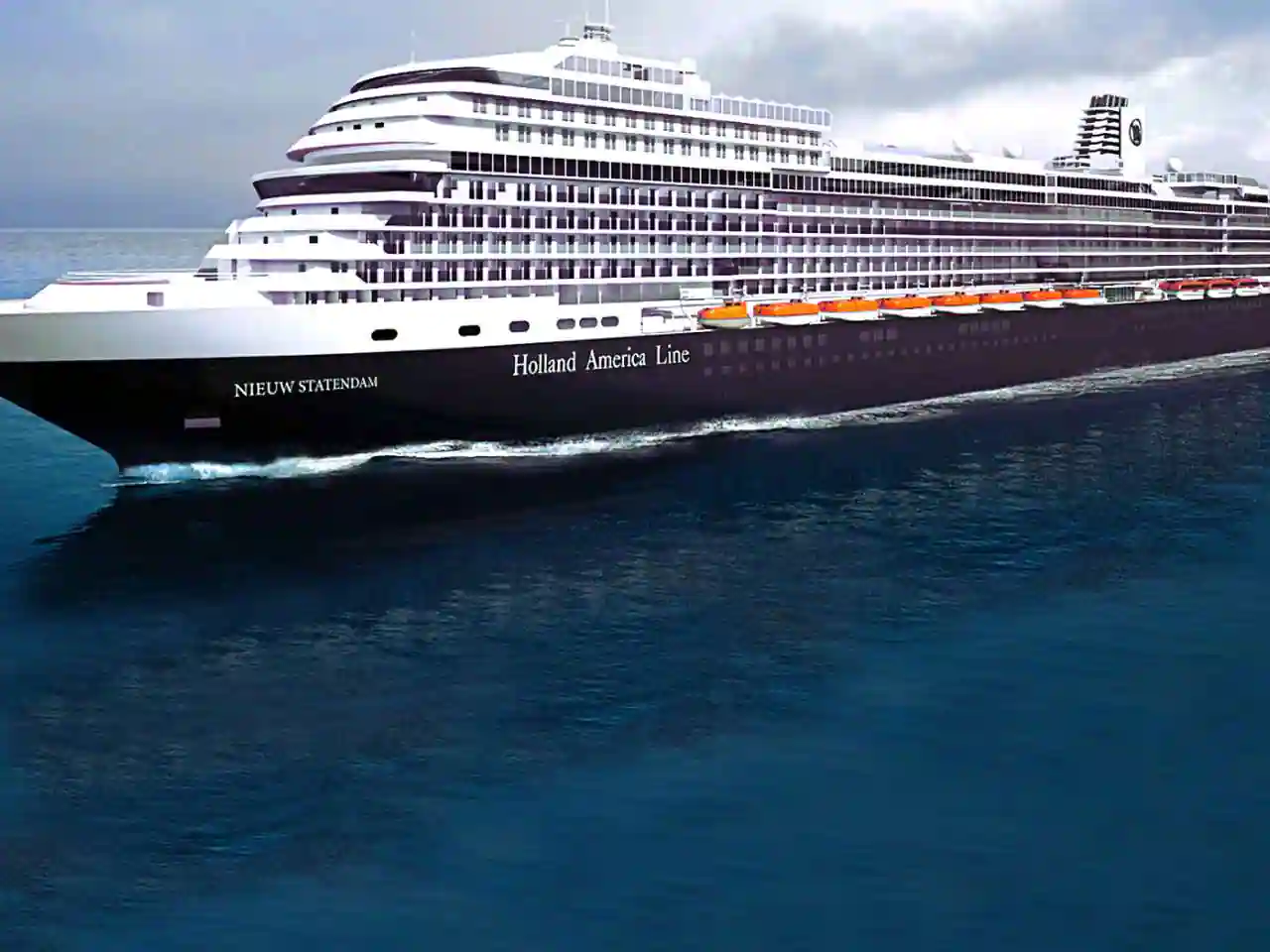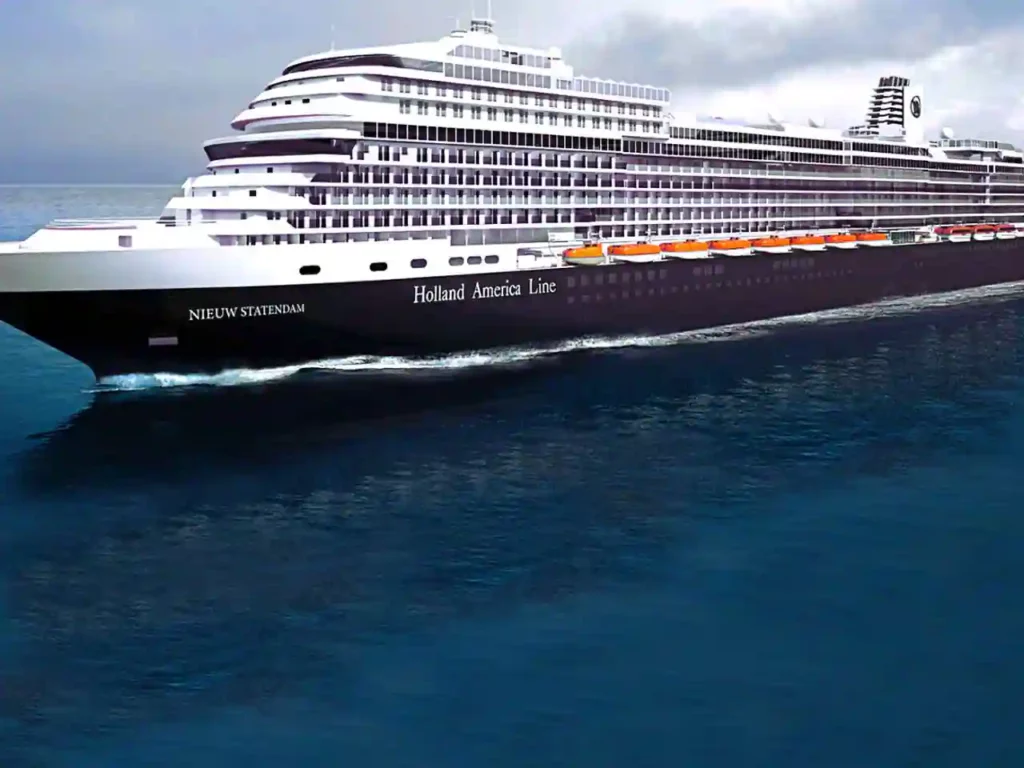 Cruise line: Holland America Line
Sails to: Caribbean, Mediterranean, Baltic Sea
Sails from: Florida, Copenhagen, Rome
Widely regarded as one of the best singles cruises, this elegantly stylish vessel is the second in the line's cutting-edge Pinnacle Class collection. Nieuw Statendam boasts eye-catching aesthetics, exciting activities, state-of-the-art facilities, a world-class culinary scene, and ocean-view single cabins perfect for the solo traveler.
But nothing beats the entertainment onboard, with spectacular production shows and wide-ranging live music. The main performance venue onboard is The World Stage, a 650-seat round theater that offers unobstructed views and 270-degree screens. If you love music, you can stroll down the Music Walk to enjoy various musical styles, including rock, blues, classical, jazz, and more.
On board, you will find several dining choices, from casual cafés to fancy specialty restaurants that serve Asian, French, and Dutch cuisines. There are cooking demonstrations, wine tasting, and wine-blending classes.
Most of the guests are older couples and multigenerational families, but there are plenty of things to do for singles. You can join the solo traveler get-togethers, relax at the Retreat on the adults' deck, get pampered at the Greenhouse Spa, or go martini sampling.
---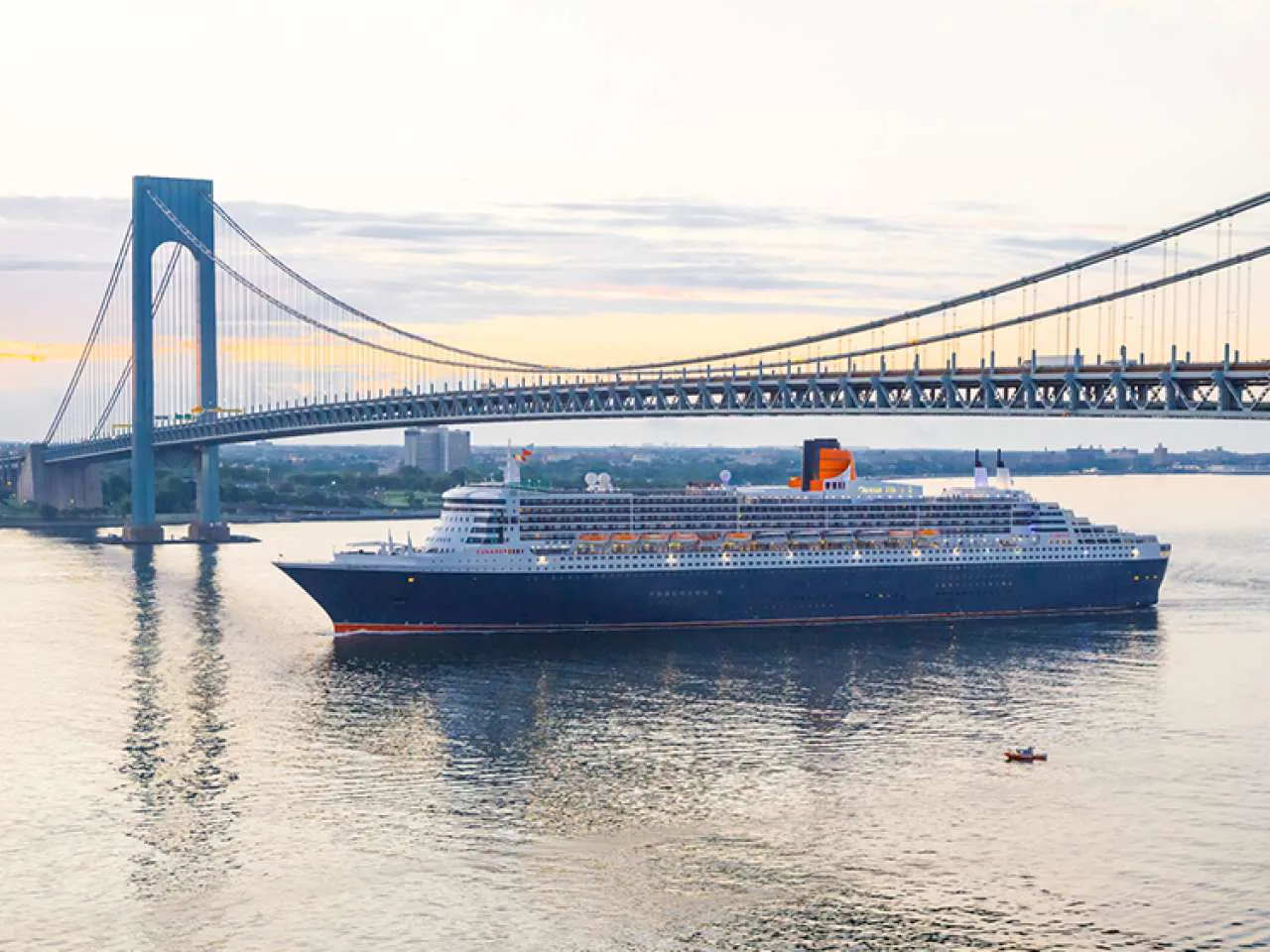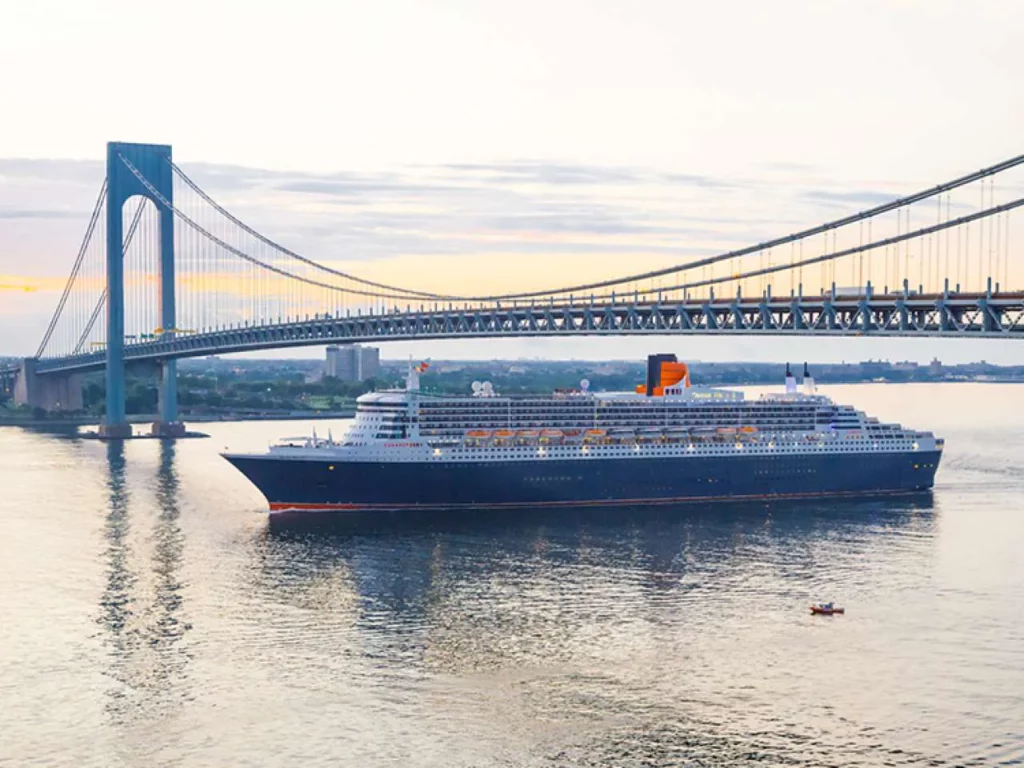 Cruise line: Cunard Line
Sails to: Europe, Caribbean, North America, Asia, Africa, Australia
Sails from: Manhattan, Sydney, Rome, Cape Town, Hong Kong
Queen Mary 2 is Cunard's flagship and the world's only ocean liner. After undergoing a £90-million upgrade in 2016, it transformed from a conventional cruise vessel into a five-star hotel, featuring an Art Deco ambiance, new specialty restaurants, 15 solo cabins, and additional spaces, including kennels for passengers with pets.
Yet, despite the facelift, the ship still embodies the golden age of ocean liner travel, making it one of the best singles cruises for travelers who prefer a toned-down, classic, and formal sea vacation. For instance, the ship's entertainment and activities cater to a more mature audience. There are gala evening balls, needlework and knitting corners, well-being seminars, West End-inspired theatrical productions, book clubs, and afternoon tea.
If you want to get active, you can use the open-air areas for mini-golf, table tennis, and shuffleboard. It also offers fitness, fencing, and dancing classes. After a full day of activity, you can relax at the therapy pool or head to the spa.
---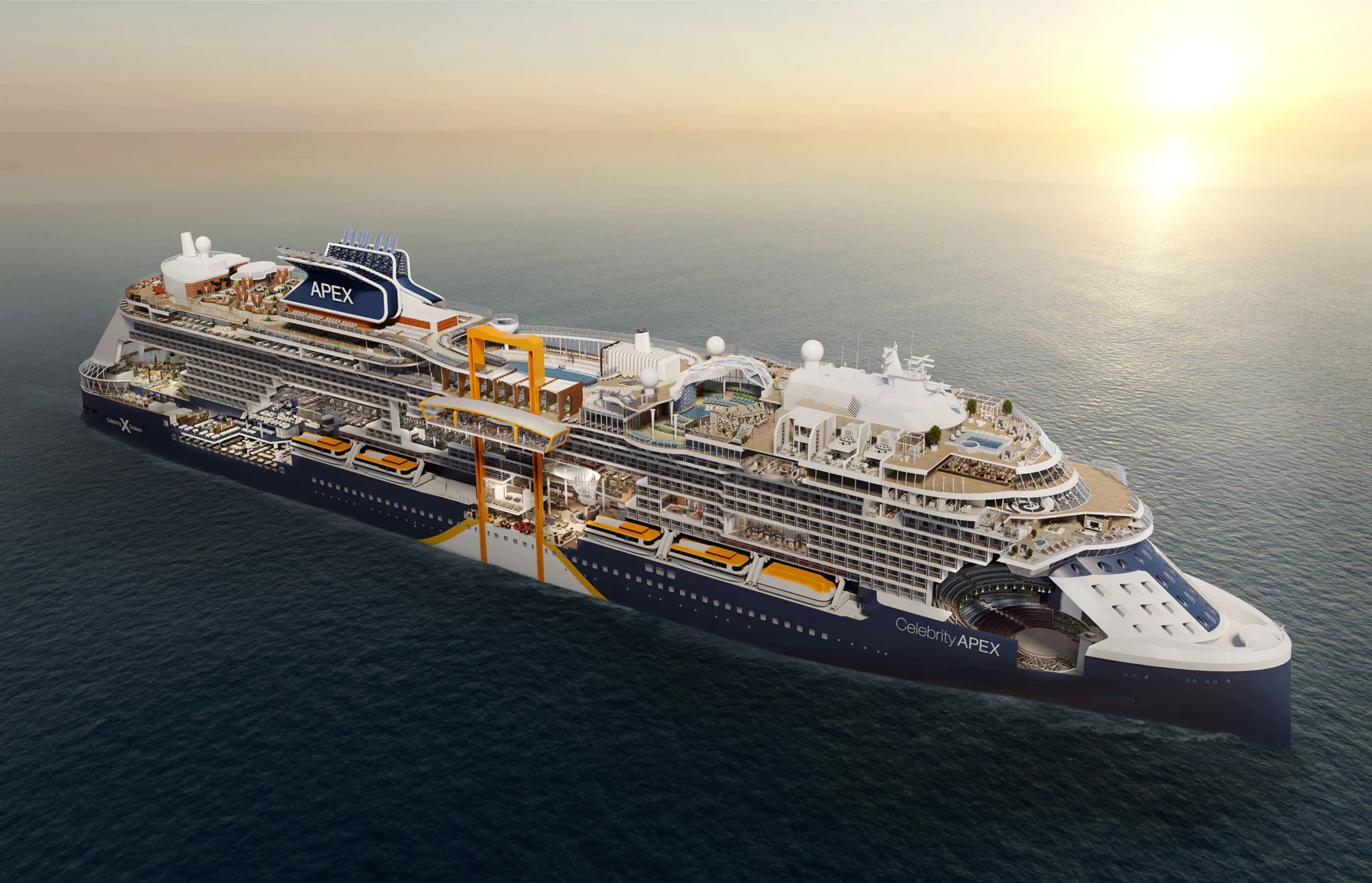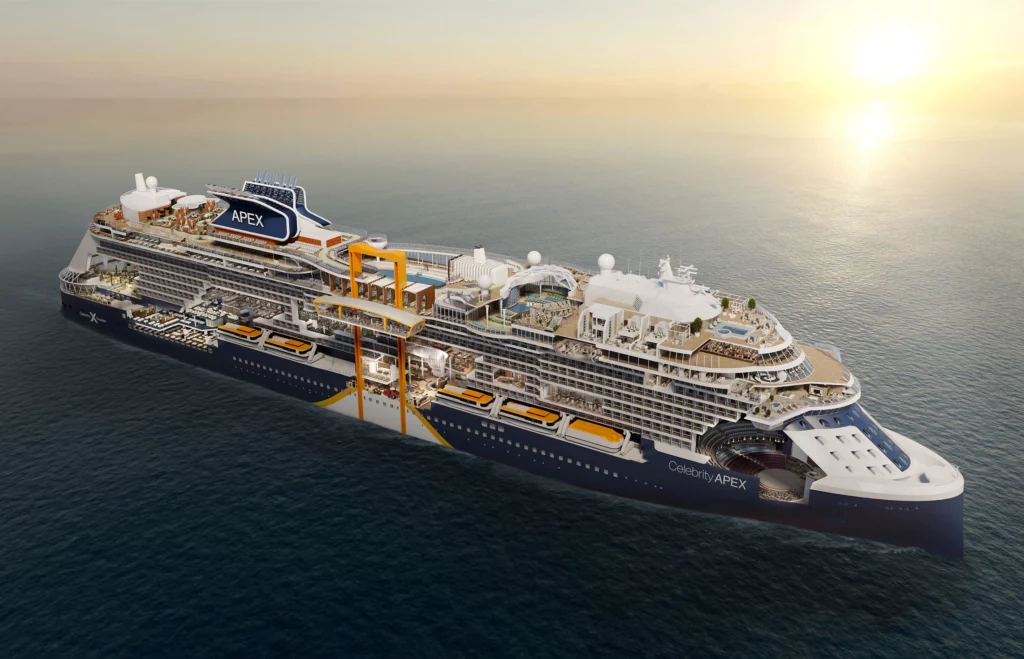 Cruise line: Celebrity Cruises
Sails to: Caribbean, Mediterranean, Asia
Sails from: Fort Lauderdale, Rome, Barcelona
Despite having a maximum capacity of 2,910 passengers, Celebrity Apex maintains its airy and cozy atmosphere. It promises relaxation and adult-centric fun, focusing mainly on dining and nightlife. Indeed, Apex is one of the best singles cruises for foodies, with over 29 bars, cafés, and eateries such as the Magic Carpet, a cantilevered platform that serves as a lounge and restaurant.
When it comes to nightlife, Apex delivers. Chill out at the Eden complex, sipping smoky cocktails while enjoying live entertainment. Head to The Club, a two-level bar with a spacious dancefloor and surprise circus-themed cabaret shows. For more traditional yet innovative productions, check out The Theatre, which features a massive semi-round stage backed by a 55-meter-wide LED screen.
On top of these, Apex has 24 one-person cabins, raising your chances of meeting other solo travelers. These single-state rooms are about 130 square feet and have an infinite veranda with unobstructed ocean views.
---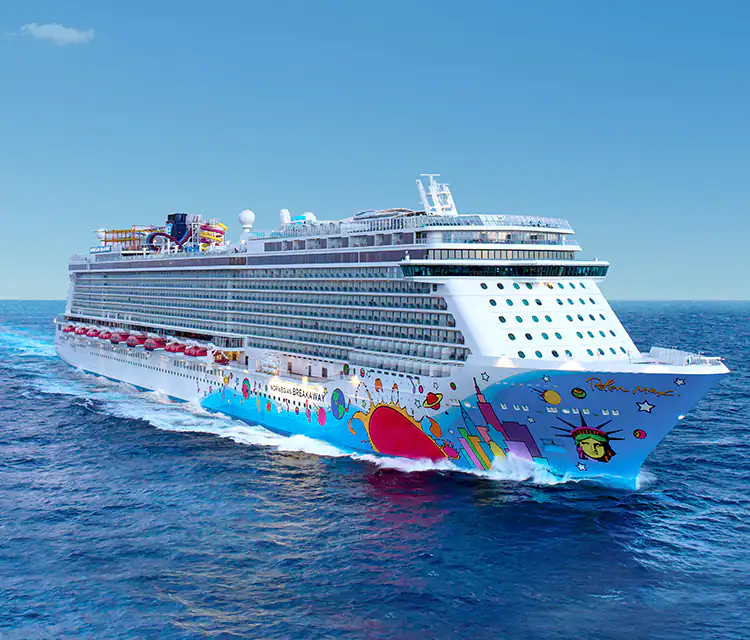 Cruise line: Norwegian Cruise Line
Sails to: Caribbean, North and Central America, Europe, Mediterranean
Sails from: Miami, Manhattan, New Orleans, Rome
Norwegian Cruise Line is a pioneer in revolutionizing traditional cruising, bumping off set schedules in place of a freestyle philosophy: what you want when you want it. This change resulted in the influx of younger passengers, including solo travelers. Among the line's ships, Norwegian Breakaway stands out as one of the best singles cruises with its diverse activities and first-rate amenities. We're not just talking about the perfectly-priced studio cabins, an idea that the cruise line devised. We mean the events tailormade for singles. The ship has bar crawls, get-togethers, meetups, and even thrilling adventures, such as rope courses and wall climbing.
Norwegian Breakaway is a food haven with over 20 dining venues spread over several decks for easy access. Choose from the various eateries – a fancy French café, a superb steakhouse, and even a classic American diner. Vegetarian options are available in the ship's three main dining rooms.
---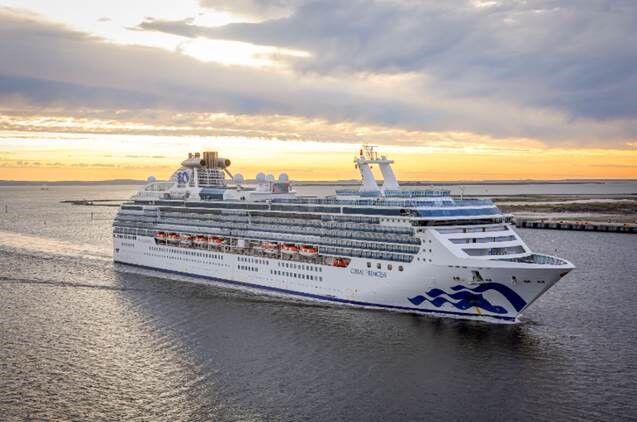 Cruise line: Princess Cruises
Sails to: Caribbean, Australia, New Zealand, South Pacific, Asia, Mediterranean, Europe
Sails from: Sydney, Auckland, Manhattan, Singapore, Rome
The perfect blend of the exotic and the familiar, Coral Princess does an excellent job of taking its passengers to new adventures without leaving the comforts of home. Slim and sleek, the ship can navigate smaller ports, including the Panama Canal and some remote destinations on the planet. Because it only has a maximum capacity of 1,970 passengers, it feels calmer and quieter than other giant cruisers. For this reason, well over half of its patrons are in their 60s. In the summer months, however, there is a considerable increase in the number of younger passengers.
While the Coral Princess is one of the best singles cruises for older solo travelers, its entertainment options are for people of ages. There are Vegas-style productions, karaoke, movies on a big-screen outdoor theater, and a singing competition called The Voice of the Ocean, a spinoff of NBC's The Voice. Daytime activities can be just as engaging, with yoga, Pilates, or aerobics classes, cooking demos, fashion lectures, and wine tastings.
Coral Princess has two main dining rooms. Bordeaux offers set seating from 6 pm to 8 pm, while Provence has a flexible schedule. It also has five casual eateries and two specialty restaurants. If you want to add more oomph to your gastronomic experience, you can splurge on a private four-course meal on your balcony.
---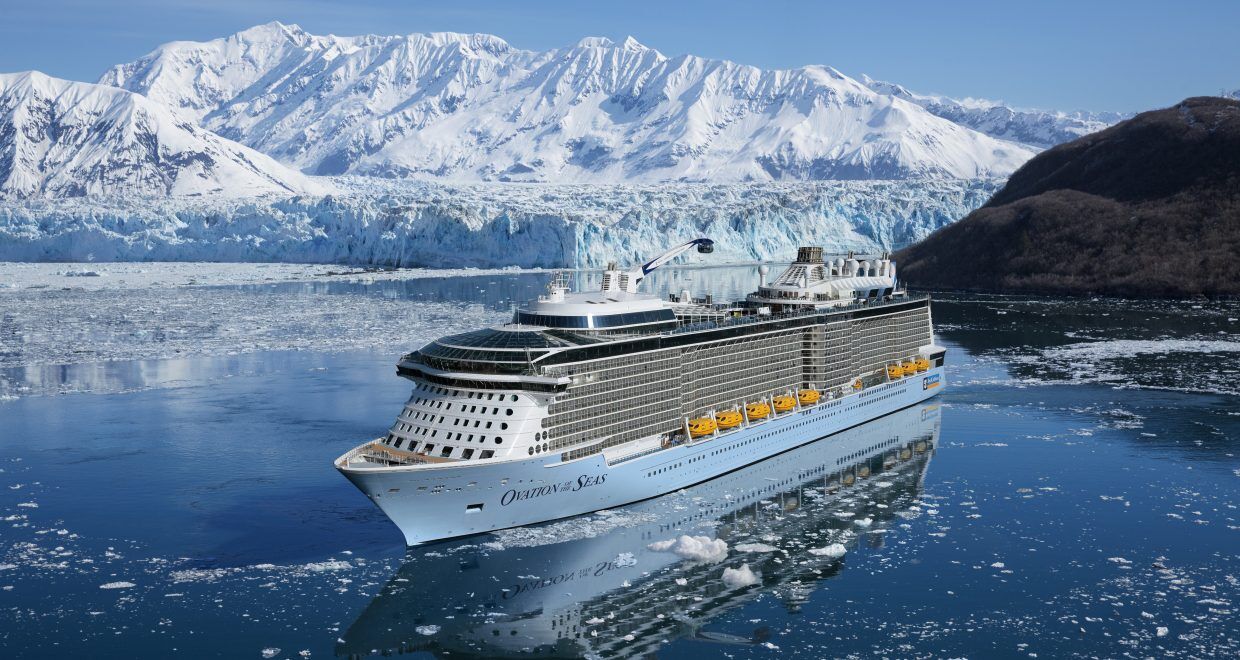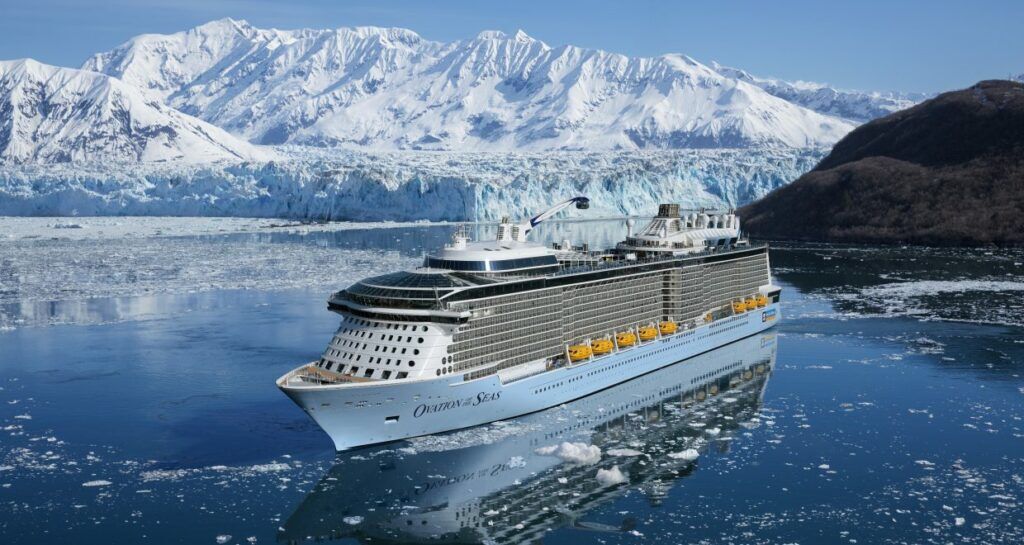 Cruise line: Royal Caribbean International
Sails to: Australia, New Zealand, Hawaii, Alaska, South Pacific
Sails from: Seattle, Sydney, Honolulu
The Ovation has it all. For adrenaline-fueled adventures, you have the RipCord by iFly skydiving simulator, 300-feet high North Star capsule, and bumper cars. For adult-only relaxation, you get The Vitality Spa and Salon, the Solarium pool, and Vintages Wine Bar. Because of its age-appropriate amenities and children's clubs, the ship is a favorite among families with kids. But it also attracts different types of passengers, including other pleasure-seeking solo travelers.
Nighttime activities are as fun as the daytime ones with the cruise's various bars and lounges. The grand casino has 30 gaming tables and 130 slot machines. The Music Hall features rock 'n roll shows while the state-of-the-art Two70 boasts a multi-level stage and massive screens. Food is tasty and plentiful, and you can get a quick snack from a casual spot or go for elaborate gourmet at a specialty restaurant. The menus range from Italian to Asian to British pub classics.
With 28 cabins designed for solo travelers and supplement-free studio rooms, Ovation provides some of the best singles cruises for passengers who want to experience luxury without breaking the bank. The solo cabins are compact but have everything you need. A few even have a balcony with ocean views.
---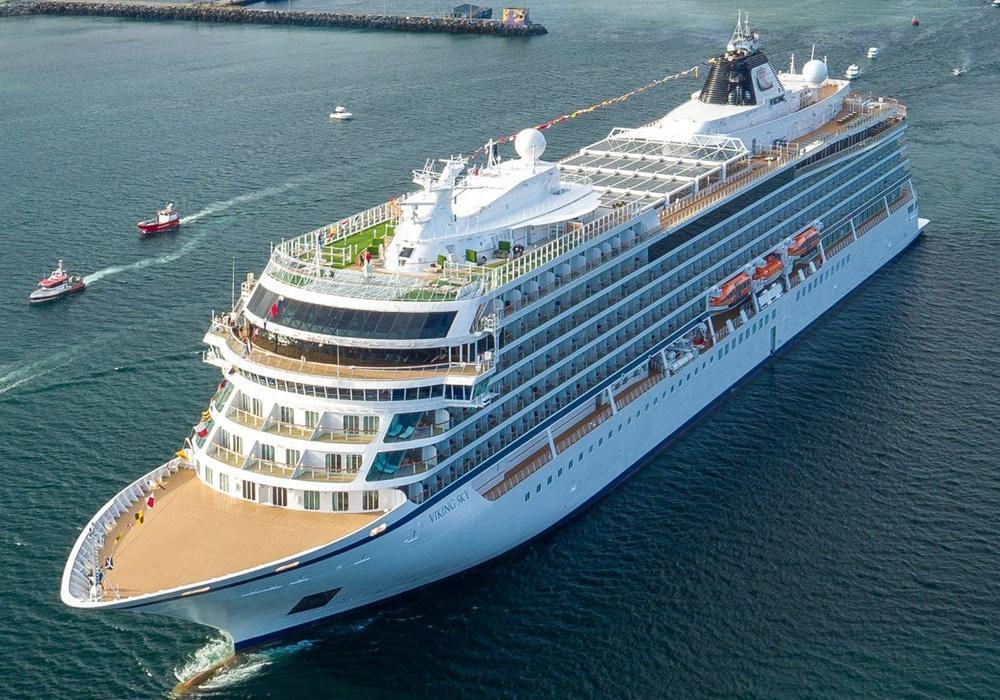 Cruise line: Viking Cruises
Sails to: Mediterranean, Caribbean, Baltic Sea, Europe, Australia, New Zealand, Asia
Sails from: Fort Lauderdale, Los Angeles, Stockholm, Rome
No casinos, no crazy all-night parties, no cocktail crawls, no children. Intimate and exclusive, Viking Sky is the ideal cruise for solo travelers who prefer a decidedly adult atmosphere and destination-focused itineraries. The entertainment verges on highbrow (think classical music with a pianist and a string quartet) and might not fit everyone's taste. But what it lacks in big-ticket nightly shows, it makes up for with its luxurious yet homey vibe – refined decorative touches, quiet nooks for reading, a first-rate thermal suite, vast ocean views, and outstanding dining options.
But what makes Viking Sky stand out as one of the best singles cruises is it appeals to intellectual globetrotters who want to delve deep into the history and culture of the places they visit. The cruise fare includes one complimentary excursion to each port of call, such as a trip to the Carthage ruins or a food tour in Sydney.
The one downside to this 930-passenger ship is it doesn't have single cabins. However, occasionally, it offers special solo passenger deals, such as no single supplement promotions.
---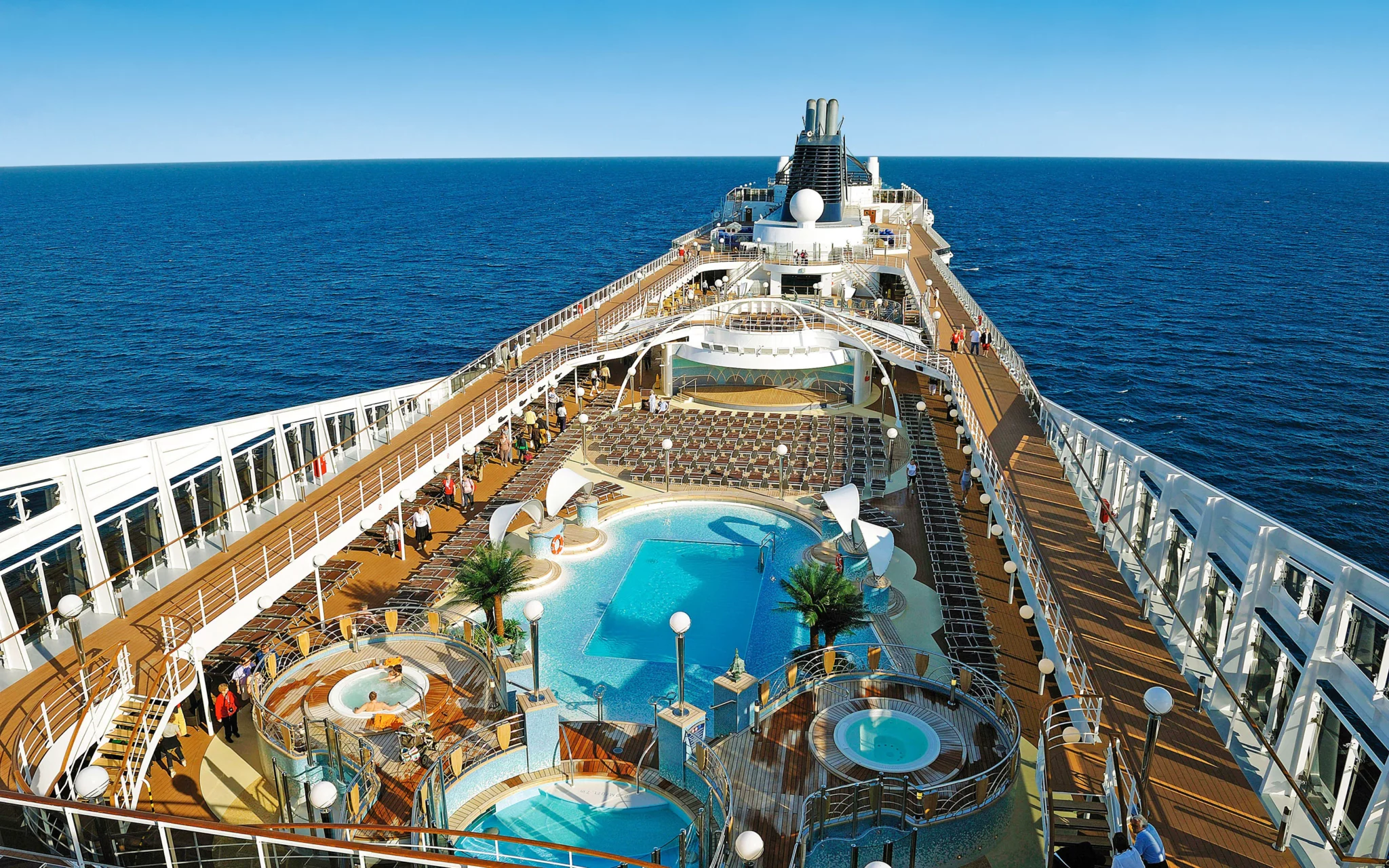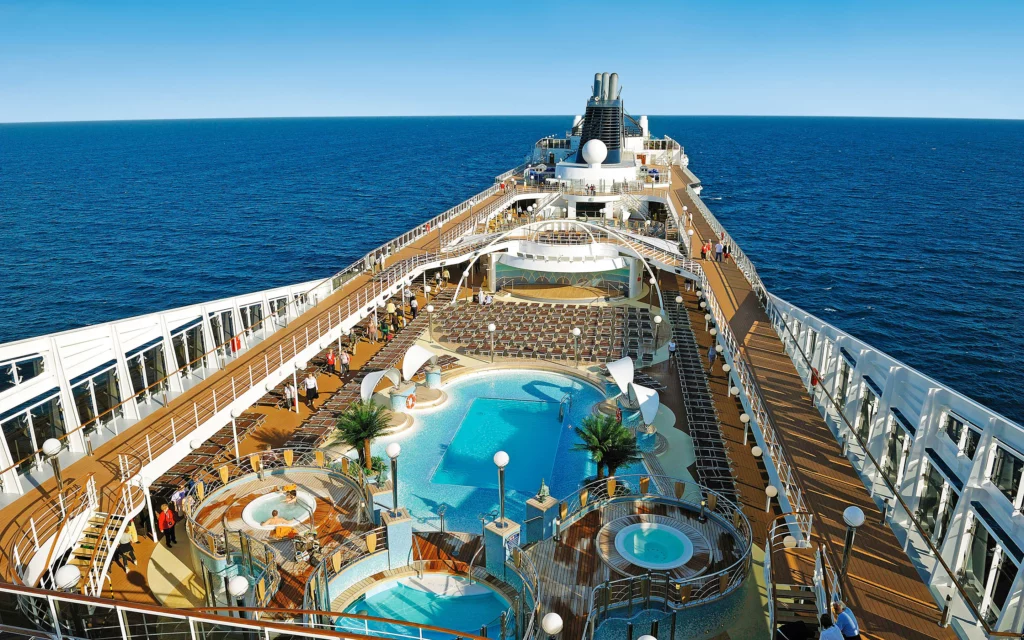 Cruise line: MSC Cruises
Sails to: Baltic Sea, Mediterranean, Australia, Asia, Europe, Africa
Sails from: Manhattan, Miami, Barcelona, Istanbul
The MSC Poesia feels more like an upscale hotel than a 3,000-passenger vessel at sea, from its marble countertops at reception to its charming lounges and tastefully decorated cabins. Though outrightly sophisticated, the ship is in no way boring. There is jaw-dropping nightly entertainment featuring jugglers and acrobats in the Teatro Carlo Felice. But if you want a relaxed evening, Il Grappolo D'Oro, with its vintage wines and mellow piano music, is the place to go. For some dancing, the hip S32 Disco on Deck 14 is perfect for younger passengers who want to dance the night away.
MSC Poesia has four dining venues, which offer identical menus that change daily. It also has a sushi bar with its own Zen garden and a Mojito cocktail bar. If you want to work up an appetite before dinner, you can take advantage of the sports center, the jogging track, or the mini golf course.
---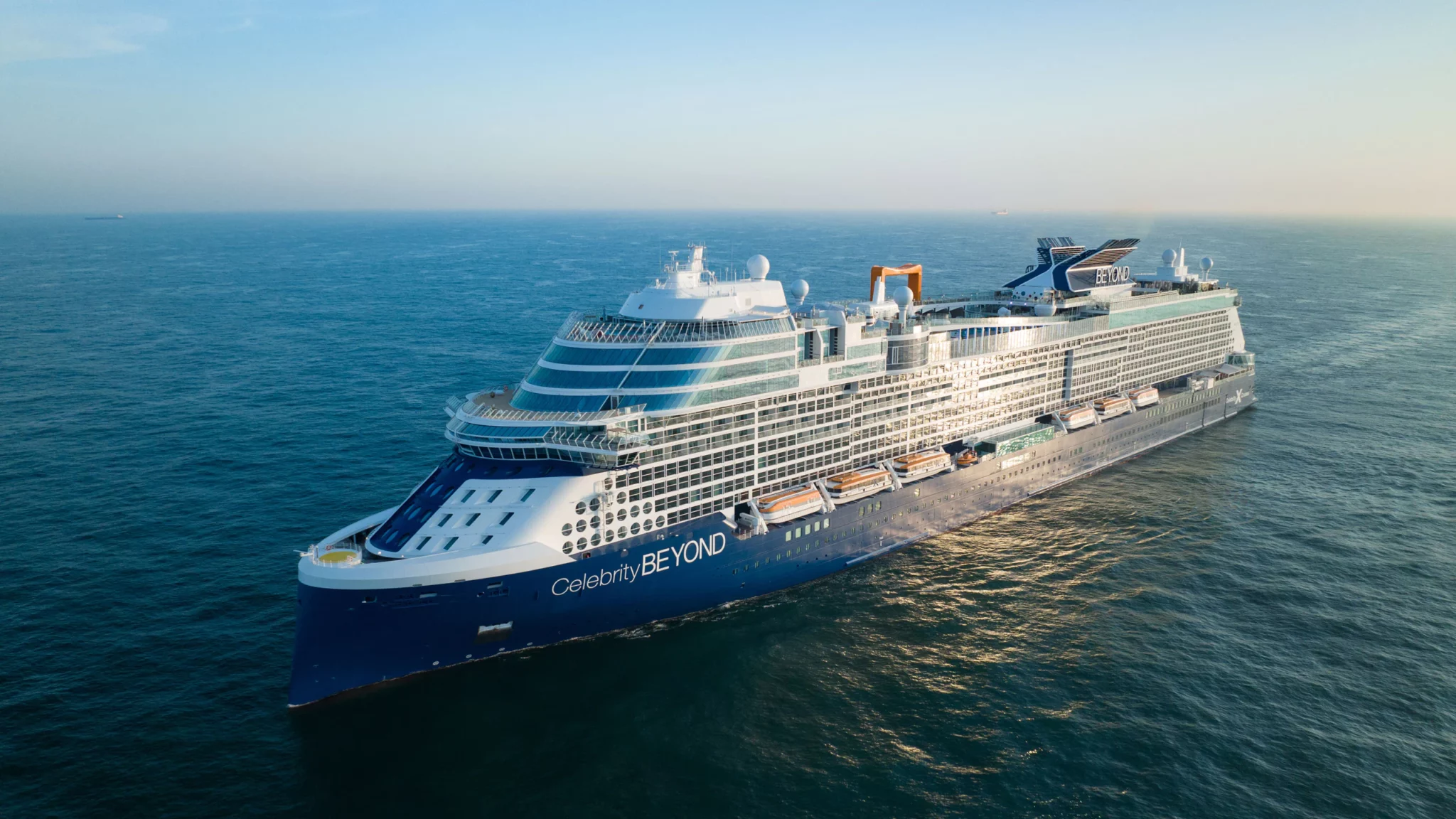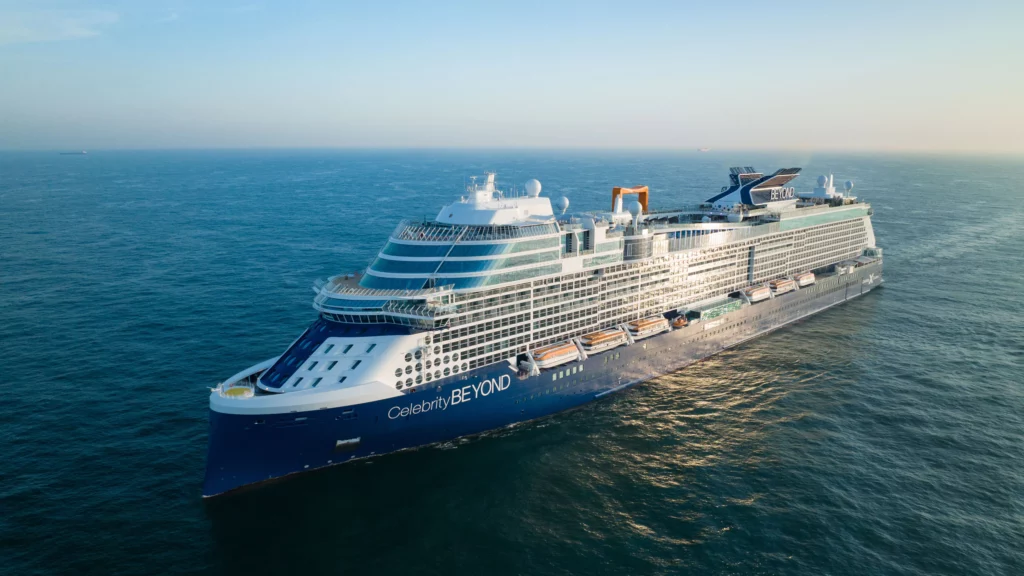 Cruise line: Celebrity Cruises
Sails to: Caribbean, Mediterranean
Sails from: Bayonne, Fort Lauderdale, Rome
Splendid fine art deco, elegant outdoor spaces, and sophisticated dining options, Celebrity Beyond exudes chic and class. But it can also be fun and quirky, with its wineglass-shaped hot tubs, silent discos, and Pride Night. For all its perks, the fare is reasonably-priced, making this 3,260-passenger ship one of the best singles cruises for luxury on a budget.
While Celebrity Beyond welcomes families, its entertainment is more adult-focused, centering on acrobatics, dancing, and music. Like its siblings, The Theatre is the main venue for artistic productions. But there's also Eden, with its live music and great cocktails, and the Club, which doubles as a multi-purpose space that hosts jazz-inspired shows.
The ship has 18 eateries and cafés, and you can indulge in various cuisines at the main dining rooms or splurge in one of the specialty restaurants. The accommodation options are just as diverse. If you want to have space all to yourself, book the solo cabin, which spans 182 square feet and comes with an infinite veranda.
---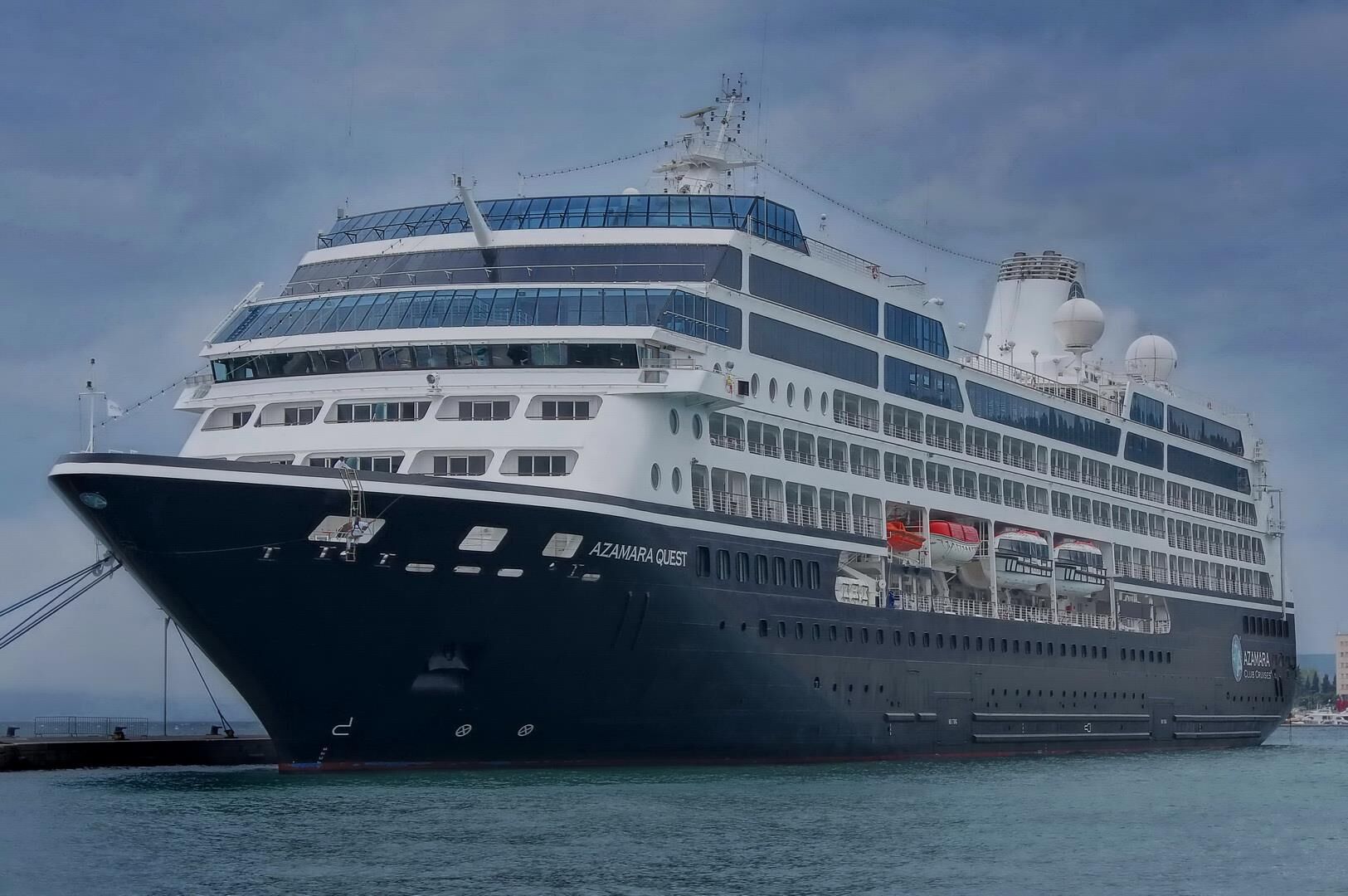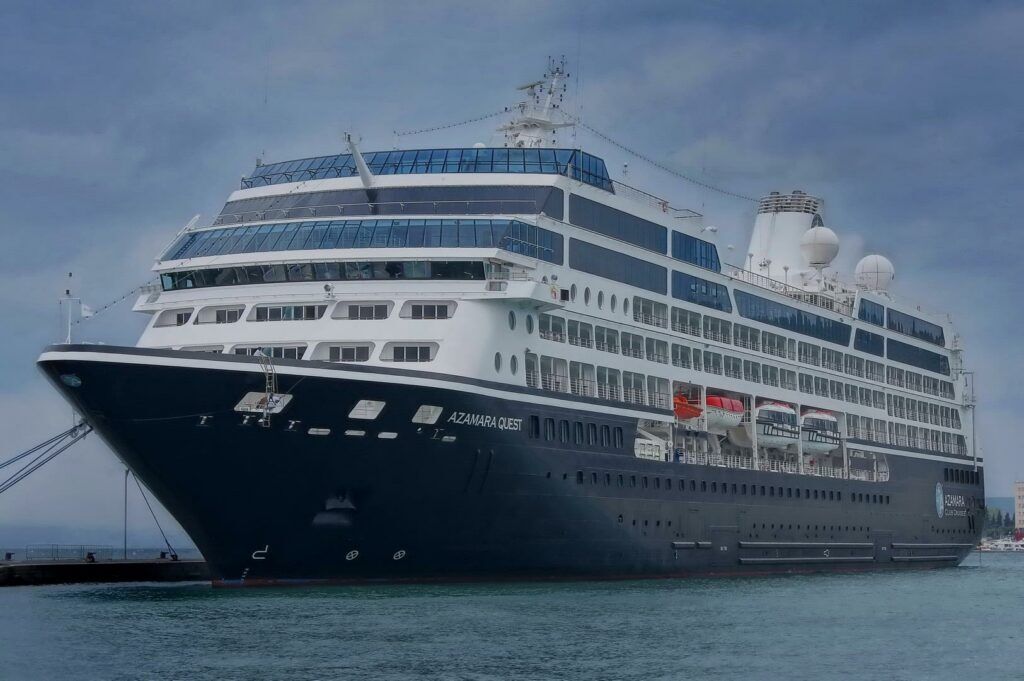 Cruise line: Azamara
Sails to: Mediterranean, Asia, Australia, New Zealand, Europe,
Sails from: Rome, Sydney, Tokyo, Barbados
Do you favor immersive journeys to fascinating ports instead of flamboyant stage productions and rowdy pool parties? Azamara Quest is the ideal ship for you. The vessel is undoubtedly stylish and upscale, but it lacks the obsequiousness and stiff formality of many traditional luxury cruise lines. There's genuine warmth and down-to-earth friendliness in the air.
While the activities onboard are fun (DJ discos, live music, film screenings), Quest focuses more on the destination. It is one of the best singles cruises for passengers seeking memorable shore excursions and unique cultural experiences. The ship even has its own touring bikes for those who want to explore the local sites.
The fare served in Quest is pure delight. Discoveries is the main dining room and serves a creative menu of various international cuisines, plus vegetarian, vegan, and healthy options. There are also two extra-fee restaurants, Aqualina, which offers Italian food, and Prime C, a steakhouse.
Unfortunately, this 690-passenger ship does not have cabins for solo occupants. But keep an eye on their regular deals. These often include reduced single supplement promos, wherein passengers traveling alone don't have to pay the double occupancy rate.