As adults, it's important to take some breaks from our hectic schedules and remember how to relax once in a while. Are you looking for an ideal place to leave the worries of your life? Puerto Rico, known as a top destination for vacationers offers beautiful beaches and opulent island resorts. If you're having trouble looking for a place to stay on this island, don't worry! We have compiled a list of some of the best resorts in Puerto Rico for adults that you'll definitely enjoy.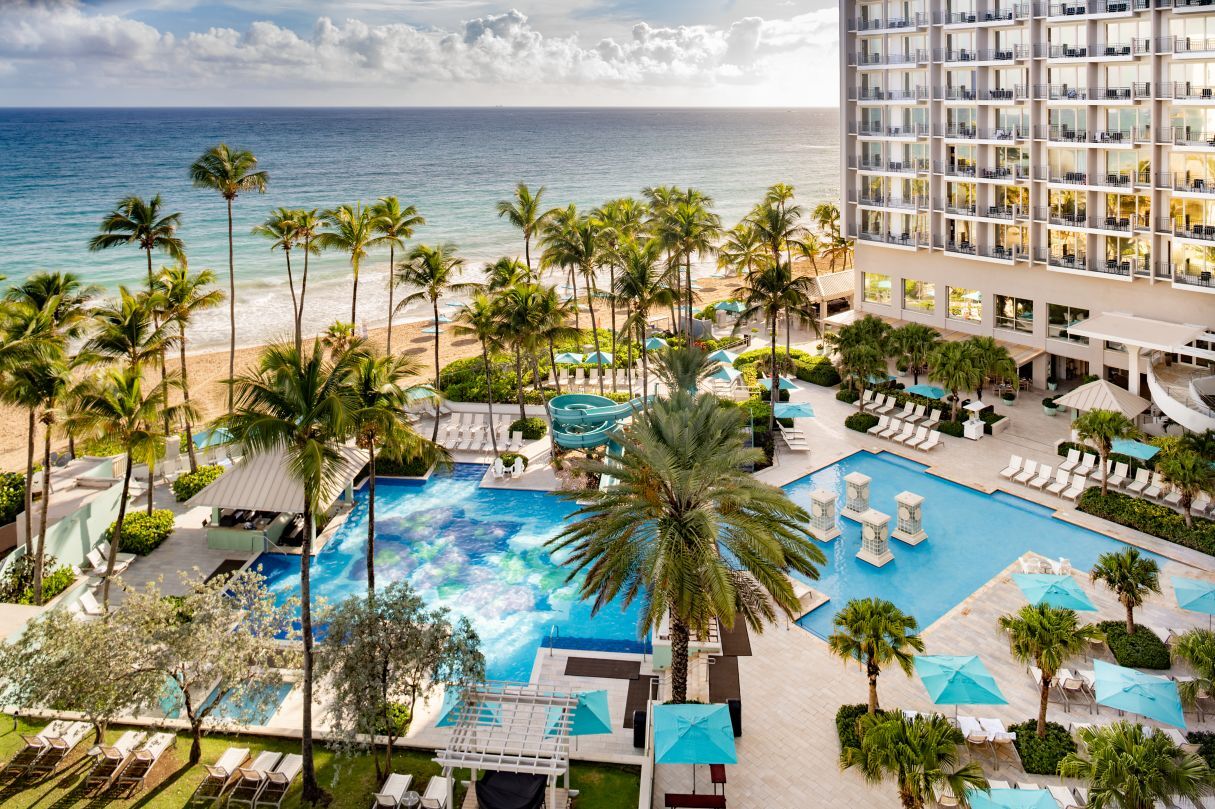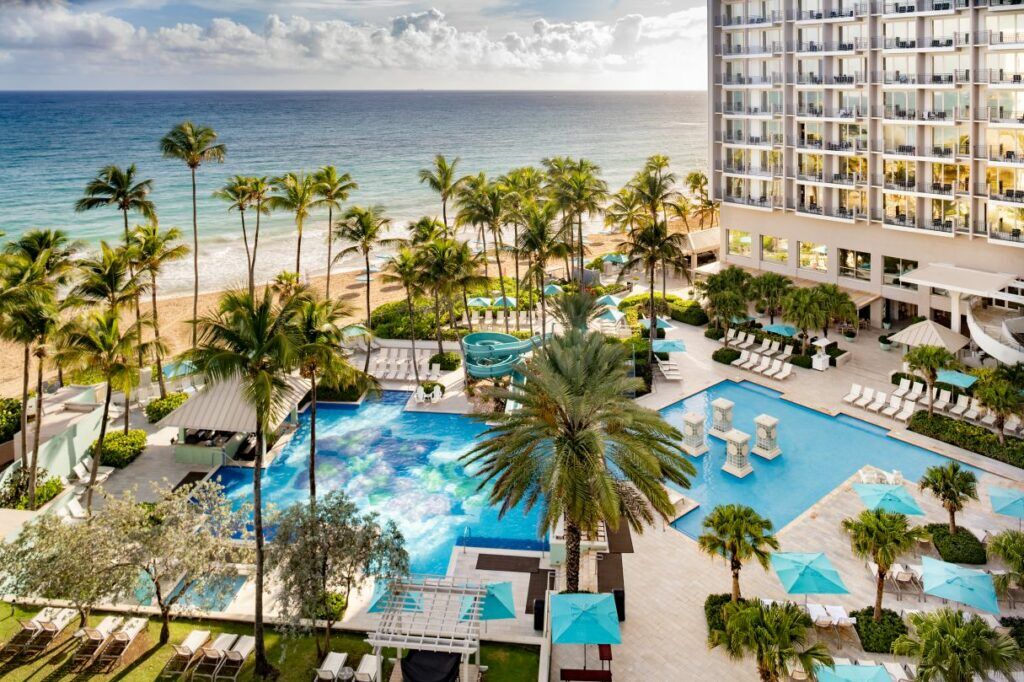 The San Juan Marriott Resort & Stellaris Casino has a lot of fun things to offer. Its casino is one of the island's favorite casinos that is frequented by travelers. You may play slot machines and other traditional casino games to have a pleasant time. The casino is actually one of the reasons why this place is one of the best resorts in Puerto Rico for adults.
Yoga and spa services are available at the facility's 24-hour fitness center. You may take your fitness and health journey to the next level with the help of many machines, weights, and other fitness equipment.
Most tourists take advantage of the workout programs and soothing spa treatments that this resort offers. There's also a pool and whirlpool outside for you, and you can also spend some time at Condado Beach which is nearby.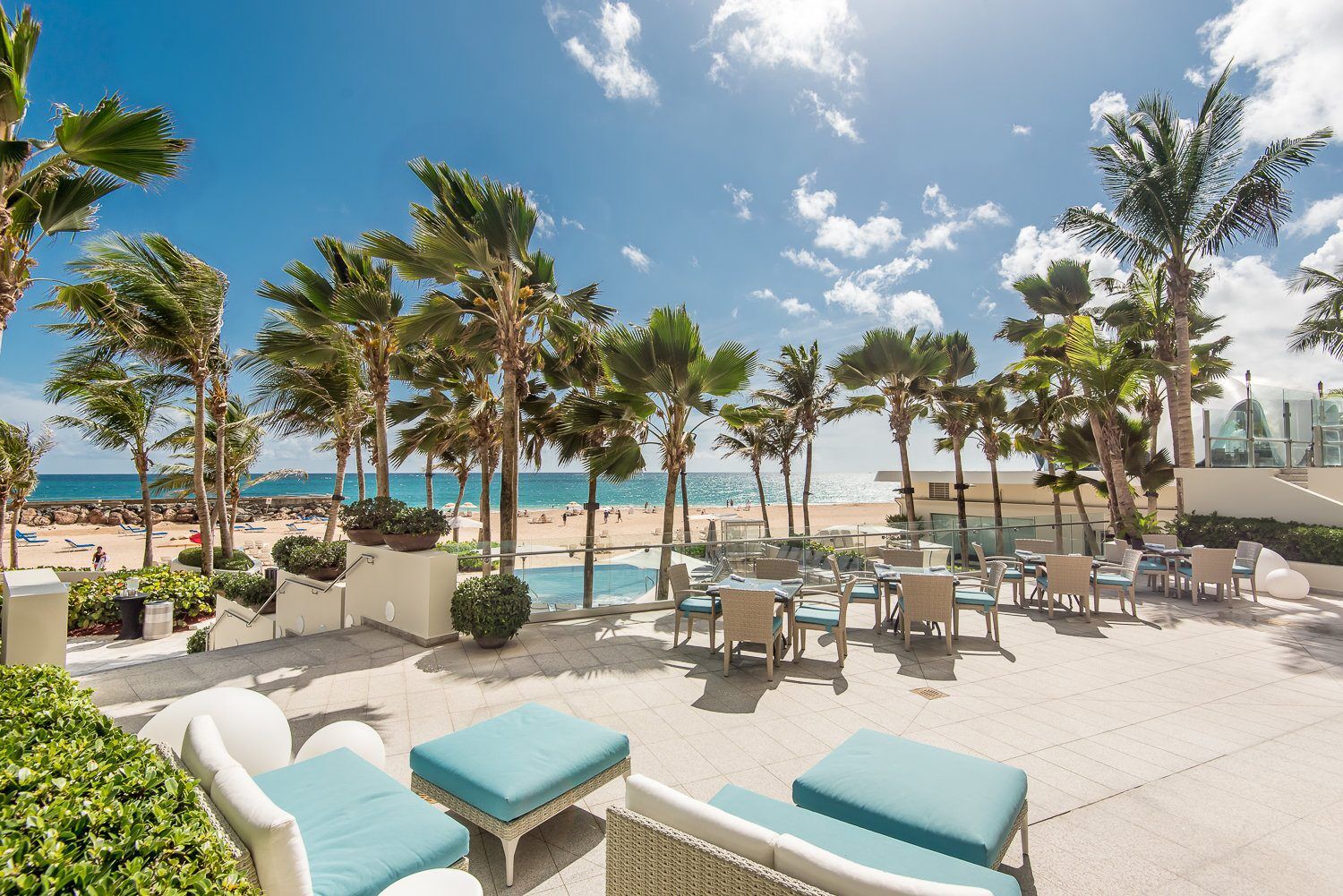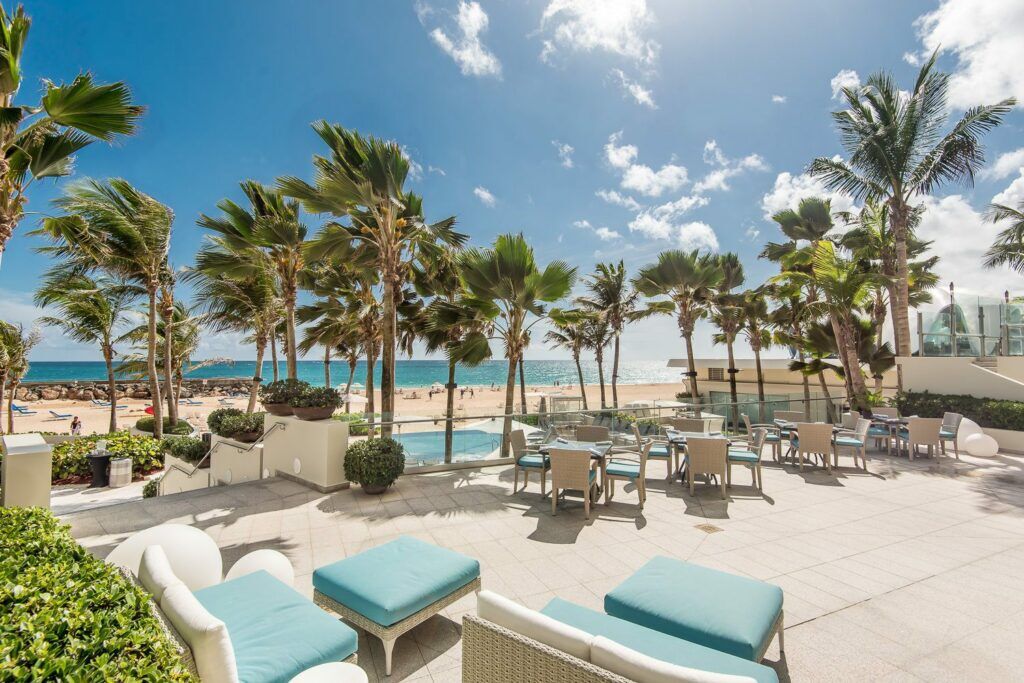 If you're looking for a classic San Juan beach resort that offers a buzzing nightlife scene, go no further than La Concha Resort.
La Concha is one of the best resorts in Puerto Rico for adults, providing both lively nightlife and tranquil surroundings. Located in the center of the hip Condado neighborhood, La Concha is a perfect example of the swanky "Latino Chic" lifestyle.
You can immerse yourself in island cocktails. Enjoy the Caribbean breezes with its vibrant pools and sunbathe all day long. The La Concha hotel in San Juan's Condado district is the place to stay for a luxurious stay while enjoying excellent food and drinks.
During the day, gentle breezes encourage unfettered leisure. But at night, the area's avant-garde vibes help feed some intense heat. There is also a wide selection of lounges and bars for adults at La Concha.
Feel free to stop by the Lobby Bar whenever your appetite or thirst demands a satisfying snack or refreshing drink. Marena offers a unique, adults-only beachside deck. And if you're the chill sort that enjoys watching the waves roll in while sipping a martini, you'll love spending time at Sereno Beach.
Finally, Fifty-Eight will impress those who enjoy going out to nightclubs. The best ocean views may be had from the finest lounge of San Juan's trendiest nightclub.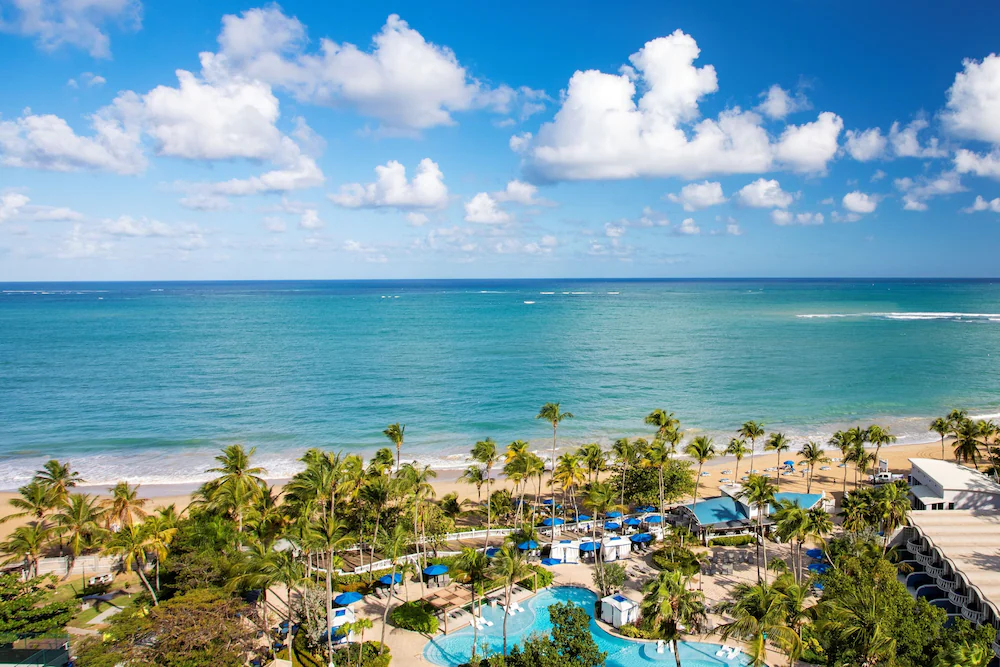 The Royal Sonesta San Juan ranks among the best resorts in Puerto Rico for adults. It offers stunning views of the palm-fringed Isla Verde Beach and the glistening Atlantic. Whether you're someone who's going to Puerto Rico for a business trip or you want some relaxation, this resort will suit you.
On a stretch of pristine white sand, this San Juan hotel is home to no less than seven restaurants and drinking establishments. You'll find a swim-up bar and a lagoon-style pool inside. Plus, there's a 24,000 square feet of flexible indoor and outdoor event space at the property.
A variety of services and amenities, such as the resort's soothing ocean-inspired spa, are available. As a tourist, you'll enjoy going here. When you're in the mood for a workout, you can go to the gym or visit Karaya for a meal and drink for some relaxation.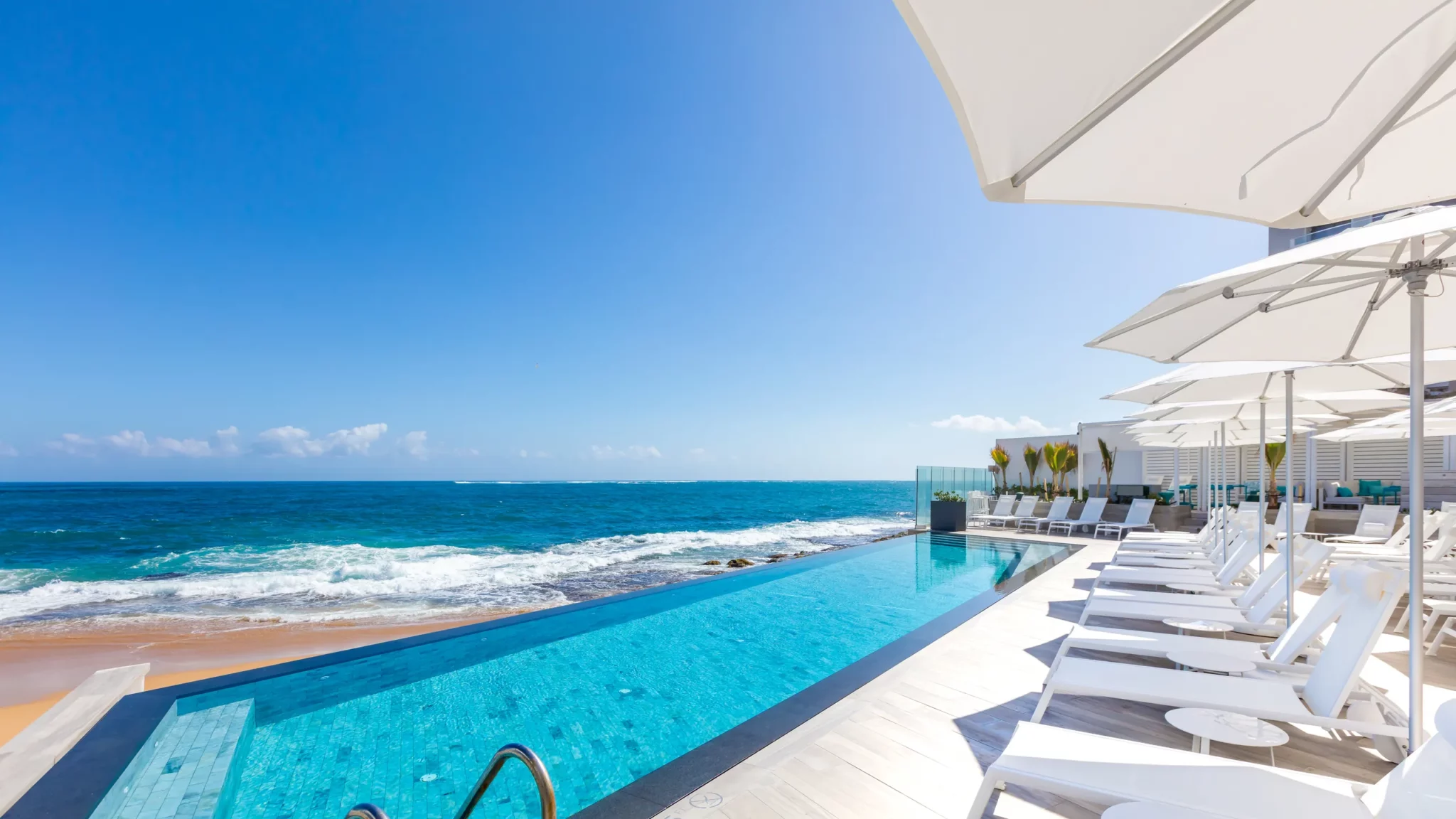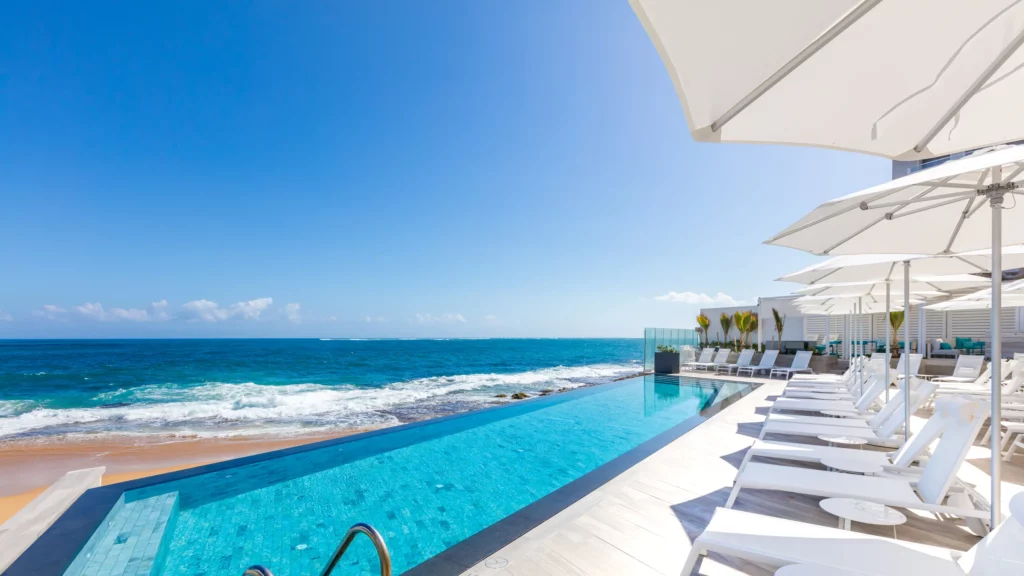 Visitors to San Juan can relax in style at the adult-only Condado Ocean Club, a boutique property with an ocean vibe. It's a chic retreat in the middle of a bustling metropolis, and it's all about the island's experiences and local traditions.
This place is widely regarded as one of the best resorts in Puerto Rico for adults. It features exclusive deals and packages that can only be booked by those aged 18 and up. If you're looking for a place to relax and unwind without the hassle of bringing your kids along, this resort is ideal for you.
This chic seaside hotel offers beautiful suites with waterfront vistas and high-end conveniences. It also has three hip eateries and bars where guests can enjoy creative dishes and specialty drinks.
The highlight of this resort is its oceanfront infinity pool with private cabanas and bottle service. The resort is a fantastic choice for both vacationers and business travelers because it is located next to Condado Beach.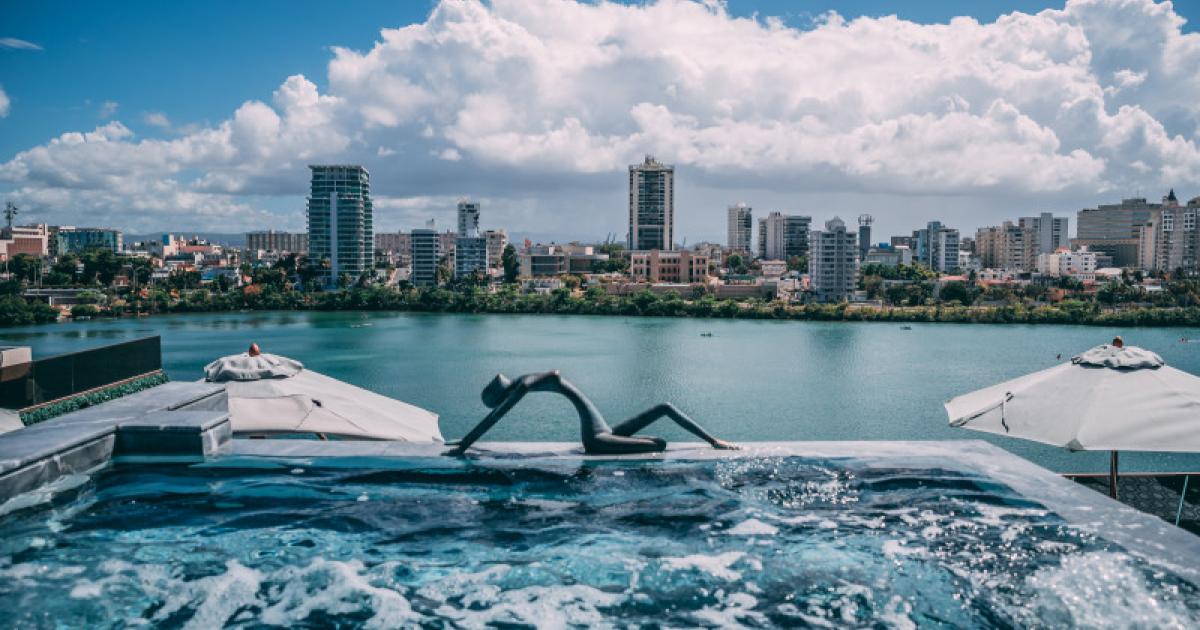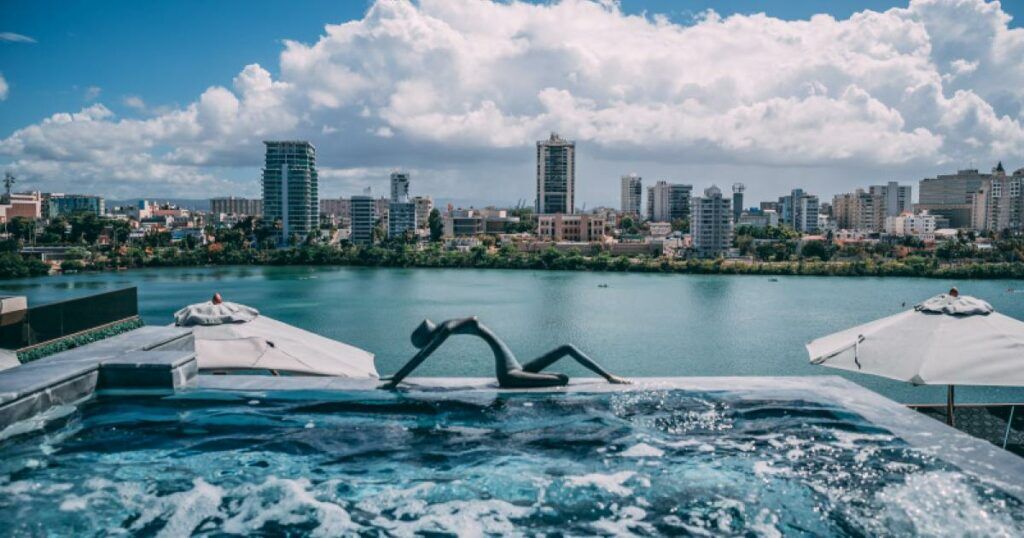 This adults-only boutique hotel is set between the Condado Lagoon and the shore. Because of its location, the property stands out from the other, larger resorts in the area. Built from the ground up by a design powerhouse, O:LV Fifty Five has a chic city tower vibe that has won many awards. Nowadays, it is one of the best resorts in Puerto Rico for adults.
Plenty of restaurants, shops, and the beach are all within walking distance from this resort. If you're looking for a quiet place to relax, this boutique hotel's rooftop pool with views of the Condado Lagoon is the place to be.
Every weekend, there is a brunch served on the roof. You can have a private, candlelit meal together in this place with a loved one or partner. This place is famous for lovers and honeymooners alike.
This resort also offers curated tours for those with a thirst for adventure. You can visit the caves and try snorkeling. Some tourists also visit El Yunque, the only tropical rainforest in the United States National Forest Service, on Culebra Island.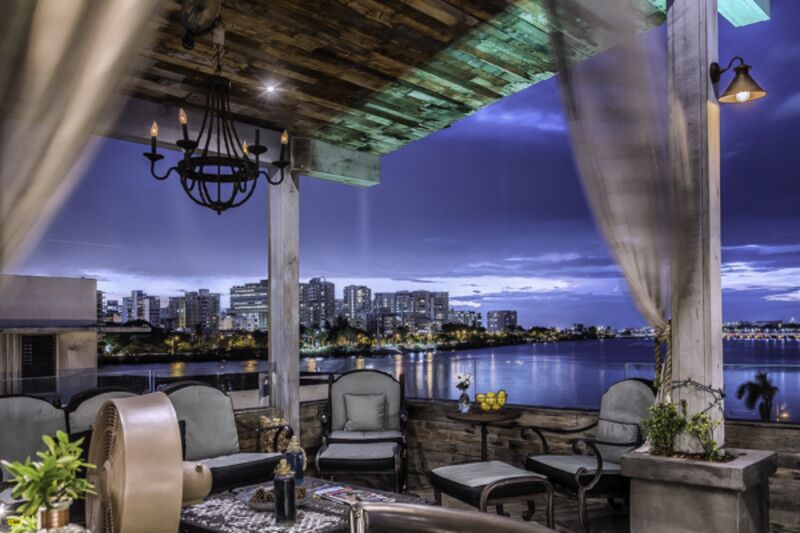 The Olive Boutique Hotel is one of the best resorts in Puerto Rico for adults due to its strict no-children policy. You will appreciate the rooftop pool lounge and the upscale steakhouse.
This resort boasts a Mediterranean aesthetic. It has private verandas decked out in Spanish tiles and restored wood. It offers a one-of-a-kind blend of low-key elegance and private seclusion.
Few people knew that this beautiful boutique hotel is a part of the Small Luxury Hotels of the World. Thanks to its great location near the Condado lagoon's natural reserve and enchanting atmosphere.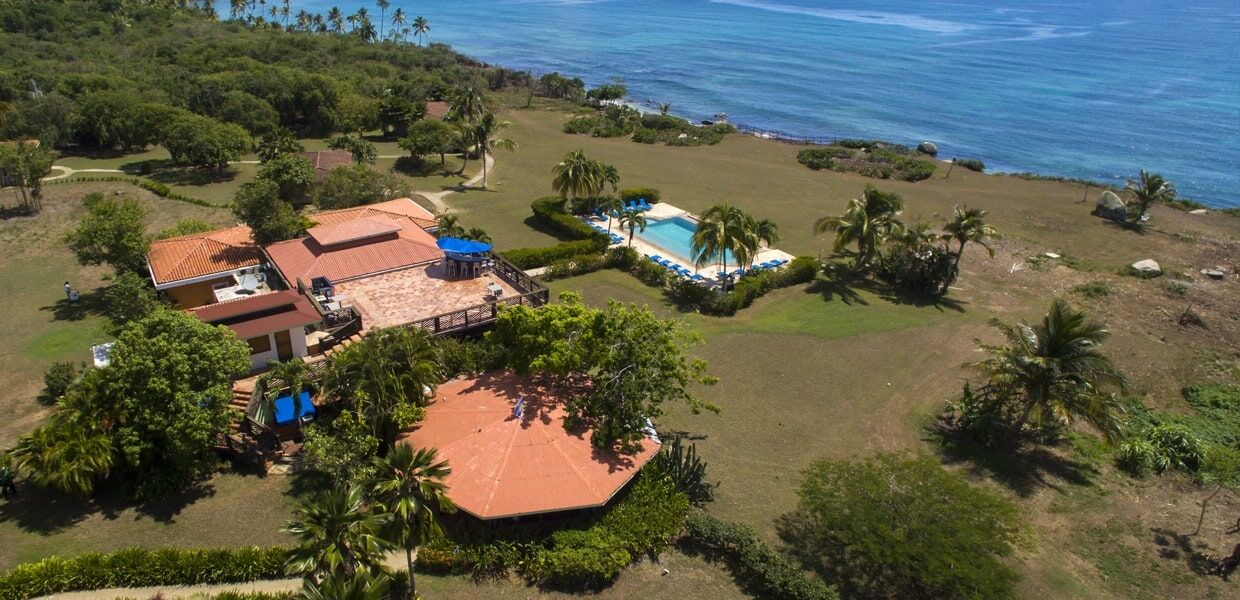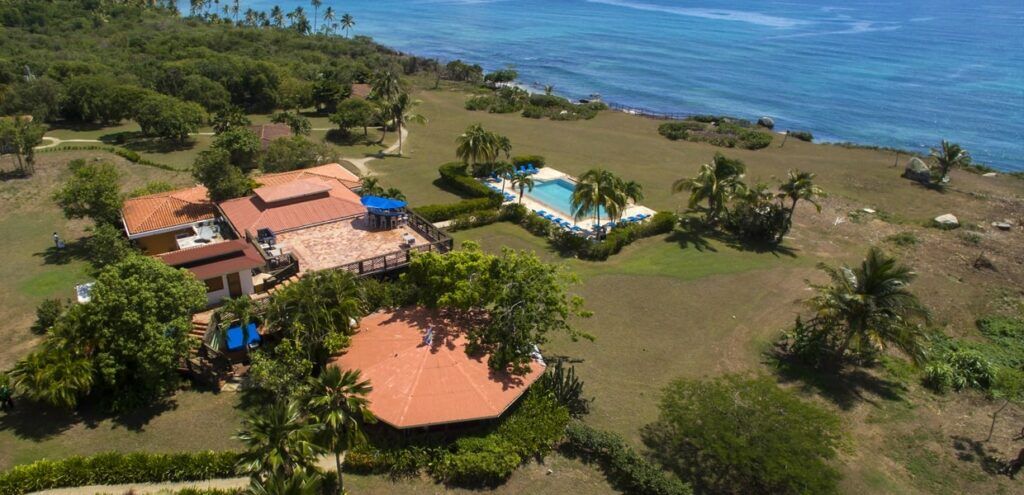 Blue Horizon Boutique Resort is one of the best resorts in Puerto Rico for adults. It is perched on a cliff overlooking Esperanza Bay on Vieques.
The adults-only resort features a rooftop bar where you can watch the sunset, and where you can have a pizza party every weekend. Guests like to stay at this place to look over the infinity pool and the mesmerizing view of the ocean.
This resort is ideal for those in search of a relaxing vacation in the Caribbean. It is a true paradise. The property offers a gorgeous pool, well-decorated rooms, helpful staff, and delectable refreshments.
There are jeeps available for hire if you want to explore the island, and going to check out the bioluminescent bays is highly recommended.
Final Thoughts
With our guide to the best resorts in Puerto Rico for adults in hand, you may, at last, arrange that long-awaited Caribbean vacation. These spots are perfect for unwinding with friends or family or taking a break from the stresses of grown-up life.